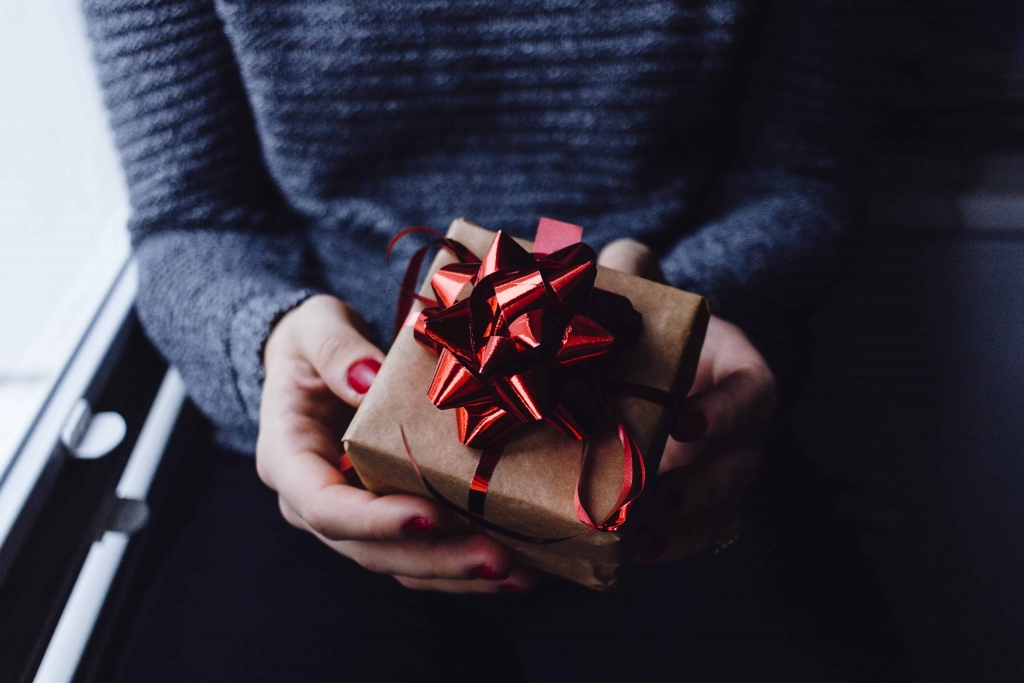 A lot of us will be celebrating the traditional Christmas parties where exchange gifts happen to be an important custom to anyone especially adults. Even it is during this pandemic Filipinos will always have the Christmas festivity to rejoice.
As this coming Christmas will feel extra special for many reasons. Last year, millions of Filipinos were restricted from traveling and reuniting with their families. This year, you can now head back to your hometown and spend the holidays with your loved ones. Last year, there's the great threat of having severe illness due to covid-19. This year, you get some protection thanks to your vaccine.
There are just many things you can be thankful for. What better way to express your gratitude than sharing your blessings? Check out the following exchange gift guides for Christmas to make your family and friends feel how special they are and this year is.
Planners and Journals
Christmas exchange gift ideas 2021 include things your recipients can use to develop habits and plan their days. While they can download apps for that nowadays, your recipients might be among those who memorize better if they jot things down. As such, planners and journals suit them well.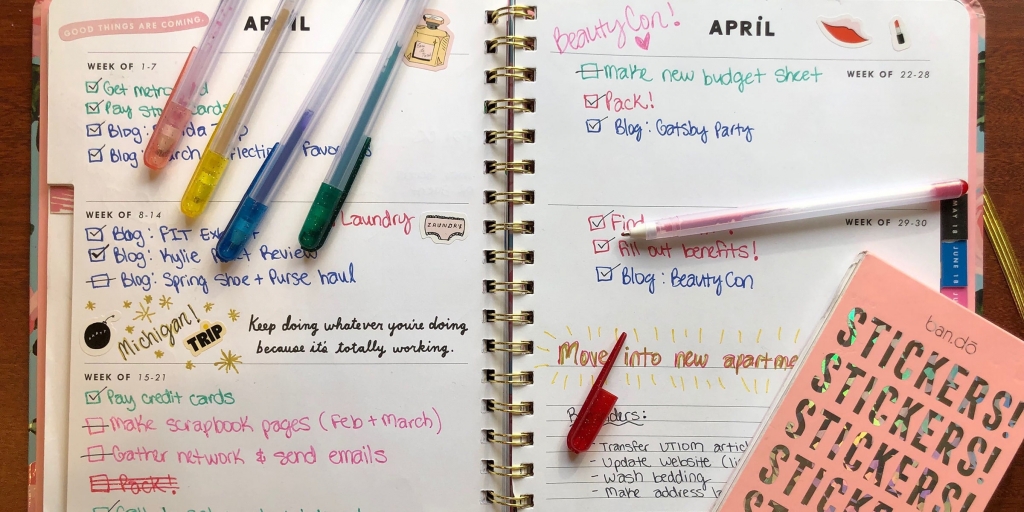 If they're pretty artsy, you might want to get creative planners or bullet journals. Unlike the regular ones, these allow users to design their notes and write various things. Many even come with predesigned pages. Another great thing about these artistic planners or journals is that they may not have predetermined dates. All in all, they offer a lot of freedom for your recipients who are note-takers and planners.
Treats
Christmas exchange gift ideas 2021 don't always have to be items that your recipients can use or display. You can also delight kids and kids-at-heart with irresistible treats.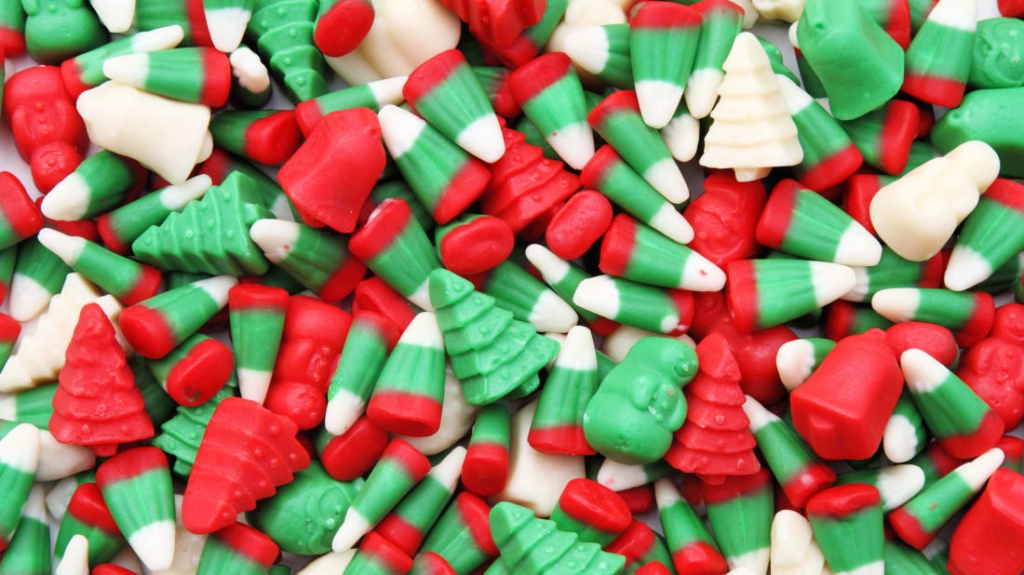 Holiday-themed goodies are bound to bring a smile to your recipients. These could be donuts, brownies, macarons, cakes, custards, pies, tarts, and cookies. Even leche flans and gelatins can have designs related to the season.
You can also opt for a variety of candies. An assortment of homemade fruit candies is a delectable surprise. After watching the hit series Squid Game, you might want to serve your loved ones with a box of dalgona candies. Don't forget candy canes.
You can even get a mashup of holiday favorites. Graham de leche and ice cream cake are popular examples. Jello salad, a mixture of gelatins and fruit slices, may also have fans among your family members and friends.
These delicious presents are thoughtful choices for recipients who already have everything in life. These are also perfect for friends who will be alone, intentionally or not, during Christmas.
You have the options to buy from bakeshops, order custom-made or prepare these desserts yourself. If you're going to buy from small-time bakers, make sure you order at least a week before you pick it up or have it delivered to you or your loved ones. In case you're going to well-known bakeshops, limit your orders so others can have their share too.
Cooking or Baking Tools
Food preparation is an essential skill. For your loved ones who are struggling to learn this, having the right tools may encourage them to keep trying. As for those who are passionate about cooking or baking, they may consider kitchen appliances and wares as cool things to get for christmas.
There's no doubt that the most sought-after appliance right now is the air fryer. You can also go for an oven, instant pot, deep fryer, slow cooker, waffle iron, or ice cream maker as a holiday present. You can purchase and wrap a toaster, a blender, a coffeemaker, or an electric grill, too. For cost-effective appliances, check out the offers in AllHome.
If not appliance, you can get kitchen tool sets instead. A knife set is an ideal gift for someone who cooks with a variety of ingredients. You can add a chopping board and a knife holder with it.
For aspiring home bakers, you can give them a set of measuring cups and spoons, along with a kitchen scale and an oven thermometer. Throw in a pair of rolling pins, too.
Additional options include sets of mixing bowls, baking pans, cake molds, and cookie cutters. A pack of different piping tips will also excite them as they can try and master numerous kinds of cake and cupcake designs. A stand mixer or a hand mixer is beneficial for them, too.
You can be a Santa and give a high-quality pan to the best chef in your life. Sets of pans and pots of different sizes can serve as presents, too. If you want to make your recipient laugh out loud, go for a four-hole omelet pan.
Korean Goods
Among your family members and circle of friends, there's at least one who's into the Hallyu craze. For the Kpop-loving fellows, you can give them albums by their favorite soloists or groups. But before you buy, ask about the albums they already have in their collections.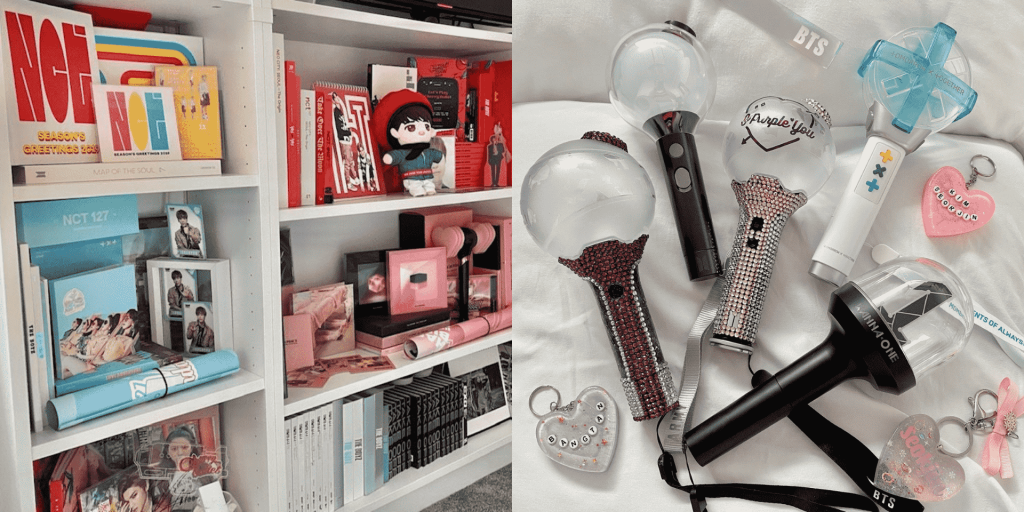 For them, other cool things to get for christmas come in the form of official merchandise. You have options like fanlights, posters, and photobooks. However, the item they probably like to receive during the holidays is the season's greetings. This usually includes a hard-bound diary notebook, a desk calendar, a poster calendar, a mini brochure, and sets of postcards, photo cards, and posters.
Aside from Kpop, some of your recipients may be fans of Korean dramas and movies. Make them scream in delight by giving them posters or mini standees of their favorite Korean stars. For the adults, bottles of soju and packs of spicy noodles could be a welcome treat.
Exchange gift guides for Christmas take into account self-care, too. For this, Koreans have a lot to offer in the form of skincare and hair care products. You can pick facial masks to hydrate or rejuvenate your skin. Serums are also there; some are for the skin while some are for hair.
Aside from skincare products, Koreans manufacture quality cosmetic products. Their concealers, lip tints, foundations, and other cosmetic products are the best exchange gifts for those who want to achieve natural-looking makeup.
Comfort Box
Have you seen your friends' posts about being sad? Whether it's just for fun or an actual cry for help, check on them and consider surprising them with a comfort box.
A comfort box contains an assortment of goods that offer some joy and relief to the recipients. It can be filled with either food products, self-care products, or both. It can also include an array of items.
Keep in mind the personality and preferences of the one who's going to receive a comfort box. If you're considering giving a creative planner or a bullet journal, you might want to add pens, stickers, and washi tapes. For those obsessed with everything Korean, snacks from the East Asian country will delight them.
For the busy ones in your circle, a box of bath bombs, scented candles, and facial masks is a source of relaxation. Add scrubs and a facial roller as well. With these products, they can have a spa-like experience right in their bathtubs.
A comfort box doesn't have to be filled with expensive and/or hard-to-find products. For some, relief comes from munching their favorite local snacks and candies. Look for bigger packs and arrange them all inboxes. With a ribbon and a note, you're set for gift-giving.
Organizers
Both neat freaks and messy people need something in common: organizers. Even the collectors in your circle will be grateful for such.
For big shoe collectors, a stackable shoe organizer will be use them. If they have a pair of signature shoes, you can get them custom-made shoeboxes.
For students, calligraphers and designers, and desk organizers are a must-have. These allow them to keep their knickknacks from taking over their desk.
For those who like cooking, they may need a spice rack in their kitchens. You might also want to add a snack organizer. A dish organizer is another exchange gift idea that suits everyone, whether or not they're skilled in cooking.
For your godchildren, you can send toys, along with a colorful storage box. You can even pick one with wheels.
Home Appliances
Aside from kitchen appliances, there are plenty of other appliances that can be among Christmas gift ideas 2021. The adults in the family will appreciate you for brand-new ones such as washing machines and refrigerators.
You should also consider upgraded versions of appliances. For instance, grab a cordless vacuum cleaner with multiple attachments. Instead of flat iron, check out a clothes steamer. Do you have a younger sibling who's always complaining about doing the dishes? A countertop dishwasher as a gift is both fun and useful. As for entertainment, there's smart TV or projector.
There's always a place for appliances that provides comfort. While it's getting colder, your recipients will be thankful for a mist fan or an inverter-type air conditioner on warm days. A portable space heater is also helpful for someone who easily feels cold. Aside from a heater, a dehumidifier fits a friend or relative based on Baguio City.
Gadgets and Accessories
Lists of cool things to get for Christmas, or any year for that matter, aren't complete without mentioning gadgets and accessories. You can always go for the latest smartphone models for the person you cherish the most.
Aside from smartphones, tablets, or laptops, you can give a quirky keyboard or a wireless mouse. Bluetooth speakers and earphones are worth considering, too.
For yuppies, smartwatches are among the suitable tech-related exchange gifts. Polaroid cameras are fun presents for teens. A video game console is probably on a youngster's wish list so consider that as well.
Let your recipients get ahead in gaming and watching by giving VR headsets as presents. For the aspiring videographer in the family (or someone who's a wanderlust), you can buy him or her a drone.
Suggested Read: Things to Consider Before Investing in Cryptocurrency
Bike and Biking Gear
Since last year, gift guides for Christmas have included bikes and biking gear. Bicycles are ideal across different age ranges. If your recipients already have their bikes, you can offer them biking gears instead.
A helmet is the number one biking gear you may consider as a gift. After all, it's necessary whether your recipients are going to bike in the metro or off-road.
Bike levers, wrenches, pumps, and patch kits are also among biking essentials. Other gears include a water bottle with a cage, sunglasses, gloves, and a lock. Wicking jerseys and padded shorts are must-haves for those who frequently bike for leisure.
An Investment
Many exchange gift guides for Christmas focus more on affordability. This way, you can give to more family members and friends. Or, this could be a way to avoid excessive costs and save for the coming year.
However, instead of the price, you might want to consider using it as your main shopping consideration. In terms of this, nothing comes close to the possible gains from an investment that you offer as a present. With their potential revenues from these, they can buy what they like in the future.
Shares, business ventures, and real estate properties are the investments that can serve as gifts. Before you give these though, take into account your recipients' knowledge in managing investments.
Of the three options, a real estate property is likely the most touching. With a house and lot or a condo unit, your loved ones can live therein and make memories. More importantly, they can reside in a place that provides better safety and comfort. The new environment can also be helpful to their overall well-being.
In return, they can take care of such a wonderful present. As an investment, they can rent out a room or the entire home in the future. They can also use it as collateral if ever they need to take out a loan for a new venture.
No matter how long your list of recipients is, you can always find gift guides for Christmas that will help you shop wisely. Have fun buying, wrapping, and giving presents!
Suggested Read: Dear Millennial, What Do You Truly Desire?