As the pandemic stretches and forces urban areas to restrict public transit, people living in cities worldwide continue to turn to bicycles to get from one place to another. This is true even here in the Philippines.
Last year, there was a significant increase in people's interest in cycling as the commute was limited by travel restrictions. Plus, even people who were not affected by the transport limitations have also tried cycling. Others simply saw cycling as a way to level up their everyday travel experience.
But there are many benefits to cycling aside from mobility to physical health improvement. For one, it is less costly, and it can avoid congested traffic.
Not to mention that cycling contributes to urban development and sustainability. This way, urban establishments and real estate properties do not lose their long-term value.
Another advantage of cycling is something that cannot be quantified. It is the experience of physical movement that boosts an individual.
The bicycle can be a new vision for the proverbial blind man. One cannot simply turn a blind eye once riding a bike—they must acknowledge their community. These include the buildings, house and lots, the schools, the markets, the malls. With cycling, you notice all the beauty the cityscapes and landscapes could offer.
Thus, the shift to cycling is one of the pandemic trends with positive impacts on the community.
Truly, riding a bicycle is fun, fit, economical, and environment-friendly. To guide you better into your cycling journey, we have listed down the advantages, disadvantages, and equipment you will need in cycling.
Let's start with the top five benefits of cycling:
Top 5 Benefits of Cycling
1) Cycling helps jumpstart positive thoughts
Cycling is one of the many activities that help improve your mood and decrease feelings of depression, anxiety, and stress. It helps increase the endorphins in your body that produce positive feelings and reduce the perception of pain.
Riding a bicycle also lets you appreciate your surroundings better. You may even start to realize that the neighboring house and lot you used to skip have something interesting in them.
As you bike around, you get to feel the breeze of the air and your increased heart rate. It is both a visually pleasing and physically exciting experience.
Lastly, cycling is also a community. People tend to meet other cycling enthusiasts along the way. Psychology says that people with shared interests tend to get along well as they understand each other on a certain level. That said, cycling doesn't only make you feel good, but it also helps you meet new friends.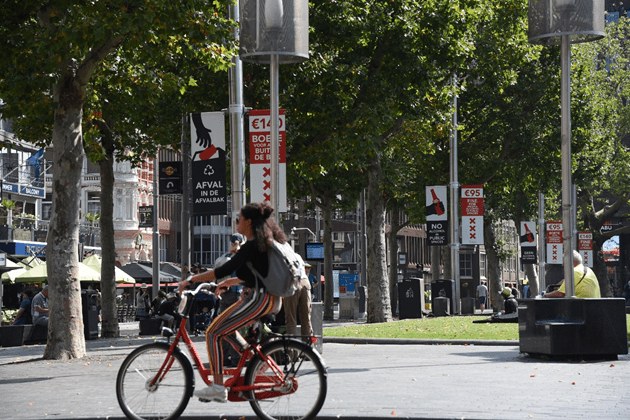 2) Cycling is healthy
Cycling is actually a great form of exercise. For starters, it can significantly help with weight loss. Additionally, studies have shown that it can maximize fat loss and muscle mass maintenance, which is essential for keeping the weight off.
It is also good for your muscles and bones. Exercise plays a vital role in building and maintaining these parts of our body. Also, it helps build bone density when you're younger, in addition to helping prevent osteoporosis later in life.
Cycling can also help in skin health. It improves the balance, posture, and coordination of people who regularly do this. Moreover, it can help reduce your risk of chronic diseases, and at the same time, increase your energy levels.
Cycling, as mentioned, can be a good energy booster for many people. So, it does target not only your physical health but also your mental health. Specifically, cycling or any form of exercise can help your brain health.
Once you start riding your bicycle, it increases your heart rate, which promotes the flow of blood and oxygen to your brain. Which later on stimulate the production of hormones that enhance the growth of brain cells.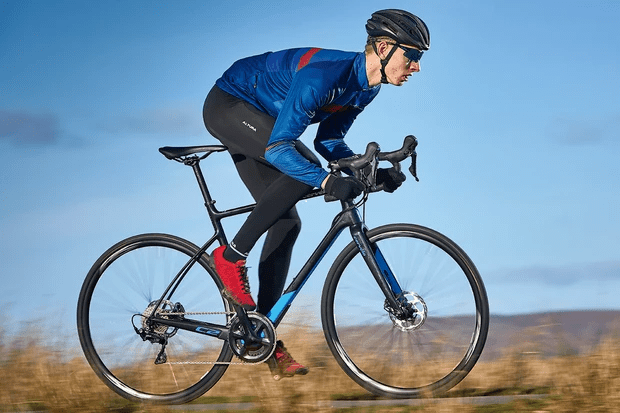 3) Cycling contributes to urban sustainability
Aside from its personal benefits, cycling also has positive externalities to the community as a whole compared to other modes of transportation.
First, because bikeways make places more valuable. By mapping real property transactions, it was found that biking facilities have significant value on homes. If the location of your house and lot is bicycle-friendly and near off-street bikeways or bicycle lanes, it tends to increase the original value of the real property to a certain percentage every year.
Furthermore, if the community adapts to cycling, it reduces congestion and therefore reduces the need for more freeways. Take, for example, the cities where cars and bicycles travel at the same speeds. If half of the lanes were converted into bike lanes, they could accommodate 7 to 12 times of its regular users per meter of lane per hour.
However, to achieve urban-wide sustainability, more people need to turn to cycle, too. It is the ideal participation that can create a significant change and leave a lasting impact on a community.
Bicycles play an important part in our understanding of our community. Once you start cycling and realize the good it can do to you and the people around you, there is no going back.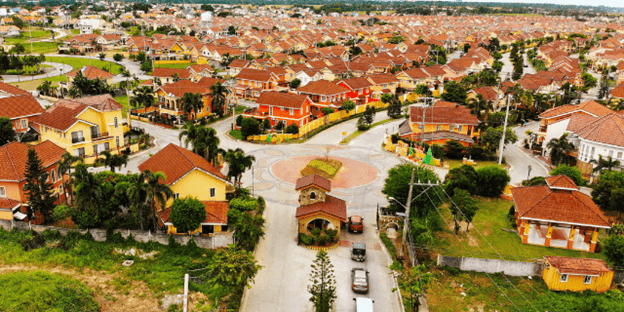 4.) Cycling helps the environment
In addition to urban sustainability, cycling also helps create a healthy society. That is a society that enjoys clean and pollution-free air. And a fresh atmosphere is hard to come by in congested urban areas. What once used to be a concern of environmental activists has now become a real problem for many urban cities.
Cycling can be one of the solutions to this. If more people choose to ride their bicycle than public transport is going to work, shop, or travel, there will be less emission of carbon footprints into our atmosphere.
Carbon footprint is the total amount of greenhouse gases (including carbon dioxide and methane) that are generated by carbon-producing activities that harm our environment. If we can minimize the production of harmful gases out to our environment through cycling, then we can collectively help restore nature.
With cycling, you help not only yourself and your community but also the environment.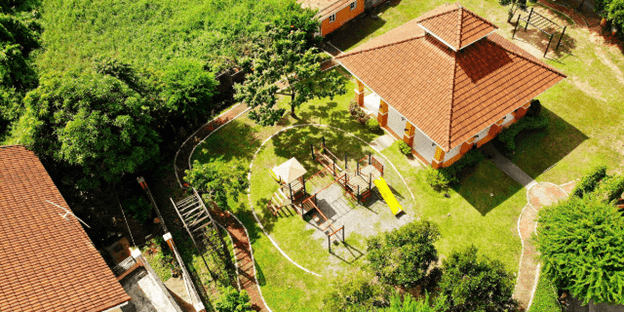 5.) Cycling saves time
There is no better way to realize how much time cycling saves than personal experience. City roads are more often than not congested with traffic. As a result, people have to get up early just so they could get to work or school on time. We also lose a great portion of our days sitting in traffic. Even hailing a taxi and paying more does not save anybody from the bumper-to-bumper traffic.
Riding a bicycle can be an answer to this. This way, you can avoid getting jammed in the traffic, save money on fare, and have access to more places cars could not access.
Disadvantages of Cycling
While it's true that the pros outweigh the cons of cycling, it's important to take note of both points.
1) Cycling can have adverse effects on your arteries
Cycling is good but make sure you do not cycle too hard. Medical studies show that a long period of cycling can cause harm to arteries and nerves of our bodies as it adds up the pressure. Back pain and bone loss can also be one of their adverse effects.
2) Cycling can sometimes get messy
Traveling by bicycle exposes you to the best and worst of nature. If you are cycling in the city, things can get messy with the wind and pollution. Plus, you may get the brunt of the dirt on the streets.
Yes, it is time-wise, especially with the heavy traffic, but it may ruin your ideal office or school look. To stay clean even after riding a bicycle, you might want to bring extra gear and clothes with you.
3) Cycling exposes you to accidents
Since there are no designated bicycle lanes for most cities in the country, road accidents are inevitable. Though there is a much lesser number of bicycle accidents compared to vehicles, cyclers are more vulnerable to road accidents.
Like any other form of exercise, there are pros and cons to cycling. It is best to pay attention to your body and adjust accordingly. In the end, you enjoy cycling more when you feel safe doing it.
Set of Equipment You Need for Cycling
Suppose you also want to start your cycling journey. You have bought a bike, but you do not know where to start or what other equipment you need. Below, we have listed the items that will make your cycling safer and more comfortable.
From helmets and sunglasses for your safety to additional gears for your comfortability, here is the set of basic cycling equipment that will help you transform from a beginner into a pro.
1) Bikes
The first thing to get is, of course, your bike. For starters, look for one that will not put stress on your body, such as a comfort bike. Comfort bikes have high-rise handlebars that will help you sit comfortably, wide tires for a smooth ride, and low-top tubes, so you will not swing your leg too high to mount the bike.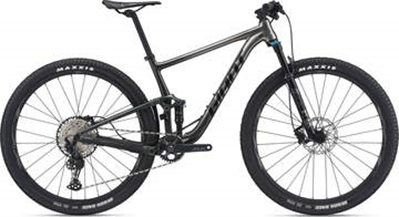 2) Cycling clothes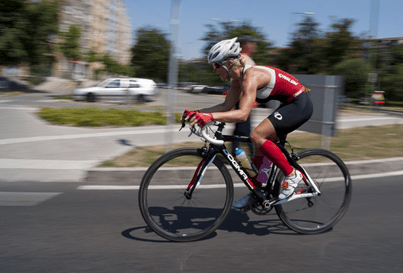 For you to enjoy comfortable cycling, you'll need to know the proper cycling clothes that go with it. This is something that should be considered right after your bike of choice.
There's a wide range of cycling clothing available in all stores with varying colors and fabrics, from the affordable to the expensive ones. But of course, you have to choose what best suits you. In choosing the perfect cycling clothes, bear in mind that they should have high-tech fibers that could wick away moisture. For your bike shorts, they should have a thick pad to prevent chafing and provide better cushioning. Lastly, cycling clothes are usually neon-colored, with reflective material for you to be visible to drivers.
3) Cycling sunglasses
Cycling sunglasses don't have to be expensive. The best glasses to get are the ones that will keep your eyes protected from insects, dust or stones, sun, and rain. Cycling sunglasses should ensure the best vision for a cyclist at all times.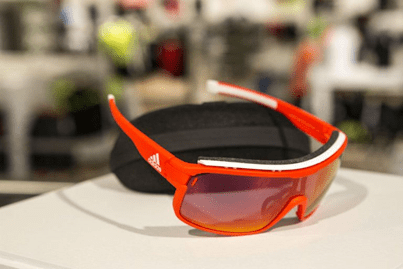 4) Saddle
In choosing a saddle, go for one extra-wide one. They are better since they will support the pair of bones you sit on. It is important to protect your body from pain and pressure to avoid health adversities in cycling. A saddle with a horseshoe is known to relieve pressure, so you might try looking out for this kind.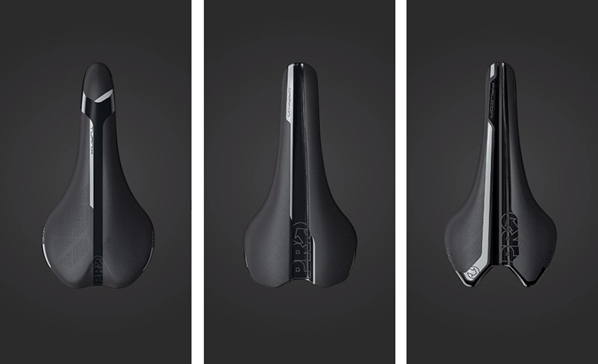 5) Cycling shoes
Any rubber shoes will do with cycling, but if you want a pair that will help you pedal your bicycle with ease, then you need to know the pedal of your bicycle first.
The bike shoes you need will depend on the type of pedals your bike has. Generally, any type of shoe will do with basic platform pedals. However, you may opt for cycling shoes with stiffer soles or hiking footwear. This extra hardness will help you pedal with ease.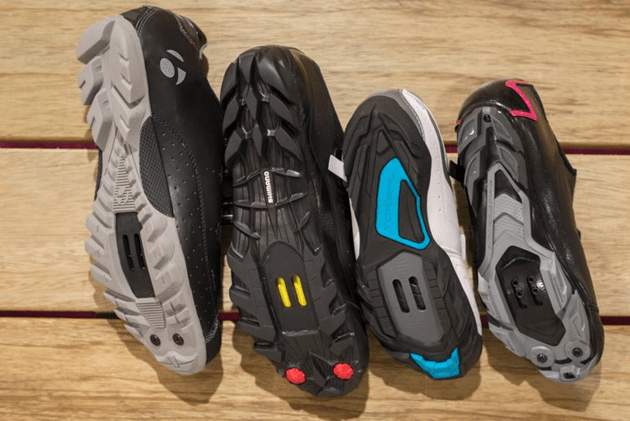 6) Bike helmet
Whether you're a casual or a professional biker, a helmet is something every cyclist needs to wear. This will help protect your head from any serious injury that you may encounter on the road.
In general, all bike helmets can work for any type of cycling. The important factor is how it fits on your head. It can also depend according to your style. You have plenty of choices from stores and online bicycle shops.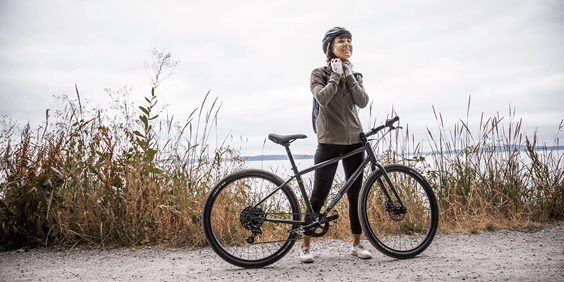 Bicycle, indeed, offers incredible benefits that can improve nearly every aspect of your health from the inside out. Not to mention its positive externalities to the environment should cycling continue to be a trend for everyone.
To make your cycling more enjoyable, try to join clubs or a group of friends. You'll feel more motivated and learn faster if you have people who share the same interest guiding you.
Greet other riders, enjoy yourself, and don't worry too much about having the complete gear or the high-quality bicycle. The best bicycle out there is the one that you enjoy and love riding. Appreciate everything that you see. After all, riding a bicycle is an experiential device to appreciate the beauty of everything we can see.
Come home to a bike-friendly community where you can nurture your emerging interests. In Camella, you can enjoy green avenues and circuits where you can bike safely and freely under refreshing trees. With Camella's master-planned commnities, even your needs are just one bike away. Check out Camella's property locations across the Philippines or visit our catalog of house and lot for sale.