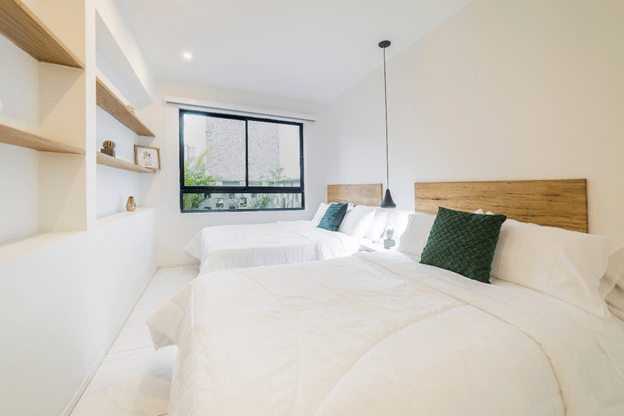 Your style and the way we live vary with the seasons. Likewise, It's also a great opportunity to prepare a new interior look and vibe for your house, especially if you are going to acquire a brand new house and lot in the Philippines. We tend to make substantial meals, light candles, and spend more time at home during the cooler months. During the warmer months, windows and doors are left open to bring in a cool breeze.
Instead of spending thousands on total makeovers, here are a few simple strategies for transitioning your home's décor between seasons.
As a result of the pandemic, many Filipinos are spending more time at home, and your house may suddenly be functioning as an office, classroom, gym, and community center — and it's understandable to feel bored with your surroundings after staying in the same space all day. But don't worry! There are simple and affordable ways to revitalize your home and transform it into a fresh and amazing ambiance.
Give your home a revamp with these seven interior design tips from interior designers, feng shui experts, and design aficionados.
7 Tips to Revitalize Your House and Lot in the Philippines:
Create a home partition | House and Lot in the Philippines:
It's easy to become overwhelmed by conflicting responsibilities, especially when you are working from home. Set aside certain areas for specific activities to help you stay on track. It is essential to 'compartmentalize' your living space. You may divide your living room with curtains, bookshelves, or other furniture to give the idea of separate "rooms."
Experiment with new colors.
Painting your interior walls is one of the easiest and most cost-effective ways to quickly revitalize a house.
Likewise, cool neutral colors are a stylish way that can go with almost any design; if you want something more dramatic, consider adding a pop of color to the main wall. According to certain feng shui experts, greens and blues are usually associated with health, calm, and well-being. Now if you aren't ready to commit to painting, add color to your home using accessories such as pillows, an area rug, curtains, or artwork.
Streamline and sanitize your living space.
With millions of people now living and working side by side with family members, significant others, and roommates, our houses may look more crowded than ever. As a result, decluttering is the most effective way to attain spatial harmony. It works like magic, bringing your entire surroundings up to speed with you. According to experts, starting with a small, contained location, such as a bathroom, will offer you a quick sense of accomplishment and will drive you to finish the next space. Furthermore, the advantages of a clean environment extend beyond aesthetics; studies have shown that eliminating clutter may lower stress levels.
Take a break from social media
The digital detox movement is not new, but it is worth contemplating in the current climate of constant COVID-19 news and social media buzz. Though it is vital to be informed about the health issue, it is all too easy to transition from a healthy level of engagement to obsessive monitoring. As a result, to prevent screen reliance, create realistic limits depending on time or location. Create a phone-free dinner hour, for example, or remove mobile tech gadgets from your bedroom for a daily reset.
Scents can revitalize your home.
Scents are a vital excellent way to boost your mood. To score your moment, each room should have a separate fragrance track. To ground yourself, use woody scents like cedar, palo santo, oud, copal, and frankincense; rosemary for energy; and incense to focus and meditate. Candles, oil diffusers, air mists, and fresh flowers, to name a few options, may be used to bring aroma to an area. Open a window and let in some fresh air to balance out your preferred aroma for a more subtle approach.
Promoting sustainable purification to revitalize your House and Lot in the Philippines:
There's no better time than now to bring the outside world in when you're stuck indoors. The presence of vegetation, if there is one thing that makes a location feel more habitable, it is the presence of greenery. Plants not only give light and color to your home, but they also add oxygen, which many of us could use more of when we're cooped up indoors. Consider how much attention you want to provide. Some people prefer a less fussy plant, but others prefer a more 'high-maintenance' plant that requires daily attention. Regardless matter the plant you choose, the process of caring for it may be incredibly therapeutic.
Brighten up your house to revitalize it.
Natural light, according to one research, is the finest office perk. If your home has been converted into an office, you have more control over the lighting conditions of your workplace than ever before.
To maximize your exposure to natural light, place your workstation near a window and leave your drapes and shades open during the day. Experts also advocate placing aluminum mini-blinds on your windows if you don't receive a lot of natural light. You may use them to direct or block light (and inquisitive neighbors across the street) as needed, and when the sun shines just so, you can use them to transmit light into the room without being blinded.
To brighten dark interiors, experts recommend adding reflective surfaces such as a mirror, lacquered table, or chrome lighting.