Get familiar with the necessary steps in getting your online COVID-19 vaccination certificates, yellow cards, and vaccine passports online.
While vaccine rollouts are becoming more widespread and international and domestic travel regulations have become more relaxed, it is still important to secure proper documentation for yourself when thinking of traveling.
These documents and/or certifications are essential because they provide proof that you have received the vaccine. They also provide crucial information about your vaccination.
Suggested Read: Top 10 Most Vaccinated Regions as the Philippines Moves Towards Herd Immunity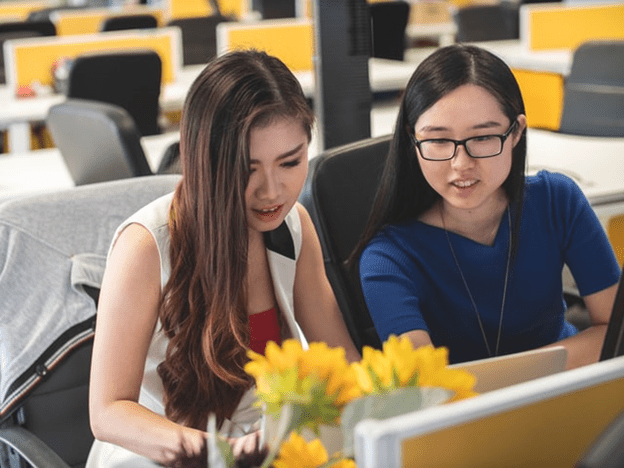 It is highly likely that upon getting the vaccine, a card containing the pertinent details of your vaccination was given to you by your Local Government Unit (LGU). However, this card will not satisfy the travel requirements of quite a few countries. In light of this, there are a few documents that you may avail of from official government websites – remember, getting these documents through legal means is always better and more reliable.
Get familiar with the different vaccine cards
If you require a vaccine certificate, the Department of Health (DOH) now provides an online portal to receive a digital vaccination certificate. You can use this online vaccine certificate to satisfy even domestic travel requirements.
The other form of vaccination certification that you can get is the World Health Organization (WHO) approved International Certification of Vaccination (ICV).
The ICV, also known as the Carte Jaune, Yellow Card, or vaccine passport, is a requirement for international travel, as our local vaccination cards do not fully satisfy international travel requirements.
Suggested Read: When are we rolling up our sleeves for COVID-19 booster shots?
Do note that not all countries require the ICV for entry, but some establishments within might need them. Do research your destination country for their requirements before looking to get this certification.
The DOH's Bureau of Quarantine (BOQ), which has been around since the 1940s, is responsible for the distribution of the ICV. The BOQ has an online booking system that allows for an easy way to book an appointment to get your own copy of the ICV.
If any of these certifications are what you require, read on to learn how to access and use these websites.
How to get your Online Vaccine Certificate?
As previously mentioned, the DOH has an online service that will provide you with a digital vaccine certificate. Here are the steps to get it.
1. Access the Website
Please go to https://vaxcert.doh.gov.ph/. Once you arrive, press the blue button named 'Continue.'
2. Review and Accept the Data Privacy Statement.
Read through the linked Data Privacy Statement. Check the box to accept the terms provided. Make sure that you have your vaccination card and any official government-issued ID prepared before continuing.
3. Review and Answer the questions on the screen
The following questions will be posted to you;
What is your vaccination status?
Were you vaccinated more than 48 hours ago for any of your doses?
Answer them by clicking on the dropdown menu and selecting your answer. Click the blue button labeled "Next" to continue
4. Enter your Personal Information
This part is relatively straightforward. Input the required information in the provided text boxes: last, first, and middle name, and your birthday. Make sure the information provided matches the details on your vaccination card.
5. Enter your vaccination details
For this portion, you have to input the details of your vaccination. Please refer to your vaccination card. If your vaccine is Johnson & Johnson, tick the box. Otherwise, fill in the information about the vaccination.
6. Review all information
On this next screen, you will be shown all the information that you have filled in up to this point. If there are any errors, press the button 'go back' to change your work, but if there are no changes needed, press 'confirm.'
7. Enter the captcha code
Fairly straightforward, enter the captcha code provided on the screen
8. Review your vaccination details
We're finally close to the end. The page will provide you with information about your vaccination. Make sure that all the information is correct. Press 'Update Record' if any changes are required. Otherwise, click 'Generate Vaccination Certificate.' Doing so will generate your finished digital vaccination certificate.
If you plan to travel abroad, you may input your passport number before generating your certificate.
9. Save a copy of your online vaccination certificate.
You've made it! Your vaccination certificate is now available on your screen. Now, you may download, print, or take a screenshot of it.
Please note that the generated vaccination certificate is only valid AFTER two (2) weeks from the final vaccination date. If you have any concerns, you may send an email to: [email protected]
How to apply for an International Certificate of Vaccination (ICV), "Yellow Card," or Vaccine Passport?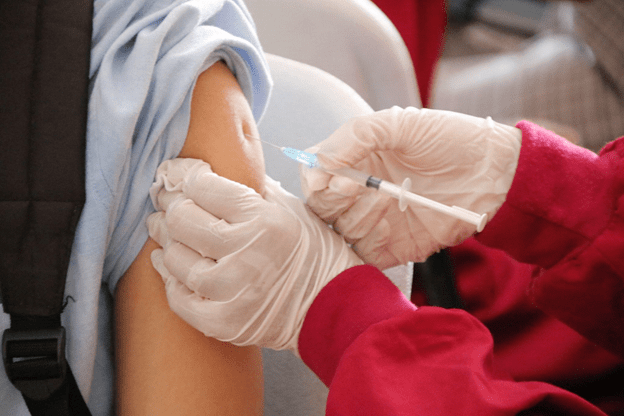 Image from Pisopay YouTube account
Please be reminded that the ICV is not mandatory for all countries. Research the requirements of your destination country before applying to save on time and resources. Other countries accept vaccination cards as sufficient proof of being vaccinated against COVID-19.
Book an appointment for your vaccine certificate request
Go to the BOQ OBS website, select your preferred location to get your ICV. There are currently a number of locations across Luzon, Visayas, and Mindanao.
Click "Book an appointment," then review the Terms and Privacy and click "Agree."
Click "New Certificate."
Fill out all the necessary information being asked of you. Make sure to review your entries for mistakes or typographical errors.
Under "BOQ Service Type," select "International Certificate of Vaccination for COVID-19," then tap "Next."
Select your preferred date and time.
Upload images of your valid government-issued ID, LGU-issued vaccination card, and valid passport.
Proceed to payment. You can choose from over-the-counter payments via LBC and 7-Eleven, or online payments via GCash or Metrobank. Other credit/debit cards and online banking payments are available as well.
On the day of your appointment:
Present the screenshot of your confirmed appointment and the screenshot of your proof of payment to the BOQ personnel.
If your appointment is for certificate renewal, you must also present your approved appointment schedule with your previous vaccination certificate.
Once the processing is done, you will be given a copy of your ICV or yellow card.
You can watch this video for the whole procedure. You can also check out related guides on how to get an ICV.
Stay safe!
As we all adapt and deal with these turbulent and changing times, it is essential to always remember to keep calm and stay safe. Take care of yourself, your family, and your community.