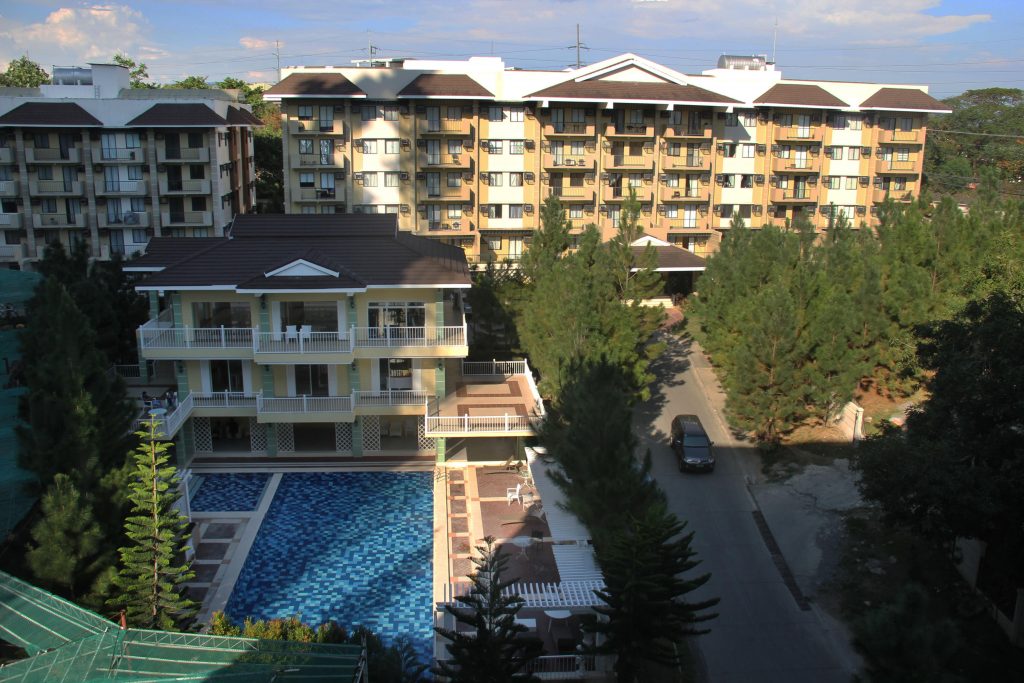 Condo in Davao | Purchasing a condominium is a prominent way to get into homeownership without having to deal with all of the maintenance that comes with a home and townhouses. Individuals and families can live in the city with easy access to all they require by renting a condo. Living in one has become a popular trend and investment for many people. As more purchasers want a more streamlined lifestyle, the condo real estate market continues to develop across the country. Moreover, living in a condominium has many advantages. It is an excellent option for first-time home purchasers and people wishing to enjoy homeownership without considerable care, thanks to community living and walkable metropolitan settings. That's why it is important to have extensive knowledge about condominiums and their factors and considerations before purchasing one.
What is a Condominium? Is it a good investment?
The condominium is a type of dwelling or residential complex that consists of separate apartments, each of which is owned by a different person. It is independently owned apartments within a structure. Owners are responsible for paying a monthly fee when owning a unit. A condominium unit is an appealing option for first-time investors looking to buy an investment property. They are often less expensive and easier to maintain than single-family houses. Investing in a residential condominium with the intention of renting it out generates consistent monthly rental income and note that any increase in the market value of the real estate is really a side benefit of holding the property for a long period of time.
Factors for choosing a location for a condominium
· Environment
A good environment should have a few key features, such as amenities, accessibility, and aesthetic appeal. Look for new condominiums for sale along major thoroughfares with easy access to public transportation and roadways, as well as multiple points of entry. Ascertain that it has a low crime rate and provides basic services such as schools, hospitals, food stores, and shops. It should feature well-kept landscapes and acceptable community space in terms of appearance.
· Location
You should also consider the condo's location. Choose a place with a wonderful view and little noise from the outside. The location should be ideal, not prone to disaster risk, close to your place of business, work, or school, given that traffic in the Philippines is unlikely to improve anytime soon, the least you can do is find a location that will alleviate your daily concerns.
· Centrality
The location of a property in a city has an impact on its pricing. Condos in highly developed cities are usually more expensive than condos in less developed towns or regions. Furthermore, properties in urban areas with outstanding amenities frequently have a higher value than properties in distant places. This is why purchasing a new condominium in a central location is advantageous.
Considerations before investing in a condominium unit
· Unit itself
The unit you are considering will be your new home. Thus, making certain that everything meets your expectation is important. Purchasing a property is a long-term investment. Your comfort and convenience are our top priorities. Is the space of the unit enough or is the location ideal? Is the ambiance soothing and welcoming and peaceful? It is also important to consider other options if there is even the slightest suggestion of discomfort in the unit.
· Security and amenities
After ensuring that your home's construction fulfills your expectations, it's time to ensure that everything else is up to satisfactory. Securities should be available 24 hours a day, there should be smoke detectors and fire exits, intercoms should be available in case of emergency, the floor structure should be seen within the premises, and amenities such as pet and kid-friendly neighborhood.
· Lifestyle
Consider your lifestyle. Make sure that you are comfortable with sharing walls with other people. If you most likely don't like the structure of the condominium, it is better to have another type of property such as houses. Condominiums are perfect for individuals who are fine with most parts of apartment life, with the exception of the built-in maintenance. And most importantly, your financial capability. You should afford the life of having a condominium.
Why you should invest in Davao City?
Davao City is the largest city in the southern Philippines and the Philippines' third-largest metropolitan region after Manila and Cebu. It is known for its natural wonders, many of which are within walking distance of the city center. It is Mindanao's principal trade, business, and industrial center.
Davao City has become more appealing to investors as a result of its unparalleled economic expansion. It has grown into one of the Philippines' economic powerhouses throughout the years. According to Davao Hive Philippines, the cost of doing business in Davao City is lower than in other major Asian cities, making the city appealing to businesses. Thus, having a condominium in Davao City is a good strategy if you are an investor. Not only because the city has unprecedented economic growth but especially with having a president who's living in the city makes a great reputation for both local and international business opportunities.
Why is Northpoint Davao the best option?
Camella is the midrise condo village brand in the Philippines, offering high-quality and unique condo units for sale throughout Luzon, Visayas, and Mindanao. It has become the country's most popular horizontal property investment among many Filipino families both inside and outside the country over the last four decades.
In Davao City, it is the city's newest and most awaited approach development, has begun significant work on yet another famous project. While it provides mid-range to high-end house packages, it is planned as a first-class subdivision with deluxe amenities for the convenience and enjoyment of its homeowners. It also has its own commercial center, making it a self-efficient community. Northpoint Davao is all-in-one. Each and every factor and considerations, from comfort to investing aspect. With that, you will have a good life with Northpoint Davao.
Written by: Mark Daniel Villanueva – Intern, Camella Manors