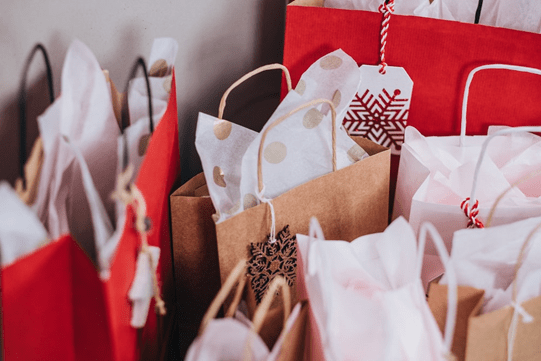 The Christmas holiday season in the Philippines is the longest in the world. As soon the calendar turns to September, families switch their regular playlists for holiday tunes. Households dust off their Christmas trees, ornaments, and lights to welcome the start of the Ber Months. For some, the entrance of the Ber Months is the signal to save money and start Christmas shopping.
Why is it better to do your Christmas shopping early?
It is always best to do your Christmas shopping early for many reasons.
You get to avoid the rush.
First, it helps you avoid the usual holiday shopping season rush. This means avoiding contact with crowds of people that will surely fill the malls and avoiding delays in your online deliveries.
You can properly budget your holiday shopping.
Shopping for Christmas presents early also allows you more time to plan your finances ahead. This way, you avoid compulsive shopping once the holiday deals hit. By shopping early, you also make sure you get items on your list before they sell out.
You have more time to choose.
If you start holiday shopping early, you also give yourself extra time to find the perfect gift. If you are shopping online, this means you can still check product reviews or return products if they are not of the expected quality.
If you prefer buying directly from brick and mortar stores, early Christmas shopping gives you a wiggle room to compare prices and check retailers for the items you want to buy.
This also applies to your home decoration and food preparation. The sooner you buy your essential holiday supplies, the better.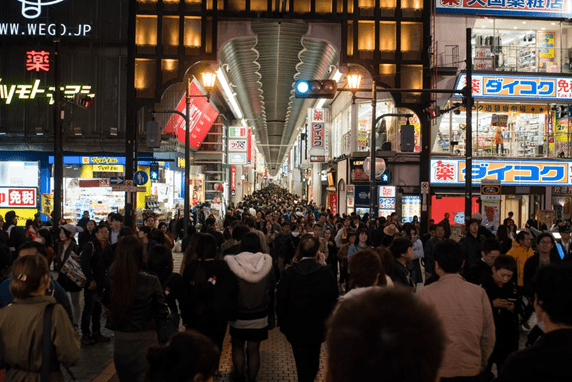 How soon should I start my early Christmas shopping?
If you ask some people, they would tell you to start preparing your Christmas gifts the day after Christmas. It does sound absurd, but it simply means that you should plan ahead. If giving Christmas gifts to your family and friends is an annual thing, it is wise to save up as early as you can without waiting for December to give yourself a head start.
How soon you should do this will eventually depend on your habits. If you are the type who likes to have everything prepared as early as November, buying and accumulating gifts year-round is ideal.
Some of us, however, like to take advantage of holiday season sales and discounts. While it is true that retailers and businesses offer a lot of price markdowns, but your options are most likely limited. If you want to secure a specific gift, it is not wise to wait until November or December. Unless, of course, that item is only available during the holiday months.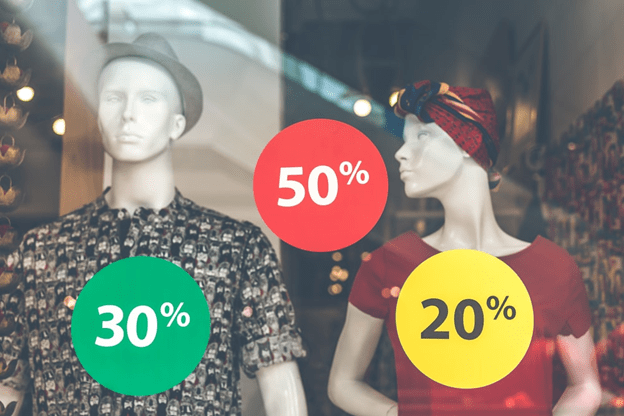 What are the effective ways to save on Christmas gift shopping during the holiday season?
Now that you know shopping early can eventually save you more money and time, you might want to know how to shop early for the holidays. It is good that you want to shop early, but you also have to finish early. Below are the ways to achieve this:
Set a budget.
If you think you can carve your spending for the holidays from your regular budget, you may want to think twice. Since you are planning ahead, it is best if you also start saving month by month. Do not rely on your Christmas bonus for your Christmas shopping.
If you want to go all out for the Christmas season, you need to save up for the holidays like it is an emergency. Once you have set your budget, make sure to stick by it. Buying early does not mean you can go beyond your set expenses.
List the people you will be giving gifts to.
Good planning means you already know whom you are giving gifts to. Aside from your family, friends, are you also giving gifts to your colleagues? Know exactly how many nieces, nephews, and godchildren you are buying gifts for.
The Christmas season may be the most wonderful time of the year, and gift-giving may feel good, but it does not mean you have to buy a present for all the people you meet. Remember your Christmas budget and adjust accordingly.
Categorize items and make a gift list.
Christmas shopping early does not mean buying everything in one go. What you can do is categorize the items you want to buy based on groups that make sense to you. For example, one category you can make is the store. You can group gifts based on the shop you are buying them from.
Alternatively, you may also categorize them according to delivery dates. What are the presents that you have to buy a month ahead and wait for? When do you place your pre-orders?
You may also group people and buy Christmas presents of the same kind in bulk. Are you buying custom items for your family? Do you have a particular store in mind? These are the things that should be in your Christmas shopping plan.
Always allow extra budget for gifts.
Christmas shopping early prepares you for additional expenses as you approach the Christmas rush. As you budget ahead, you should also allocate some extra money for your Christmas shopping. You may have more packaging or gift ideas that might pop out of the blue, so you need to factor that in.
Know when to stop.
Christmas shopping early can make you lose track of your Christmas expenses. It is easy to get carried away with buying gifts as Christmas Day draws near. But remember that your spending does not stop at Christmas. It does not stop on New Year's Eve either. Think long-term and buy gifts without breaking your bank or hitting your credit card limit.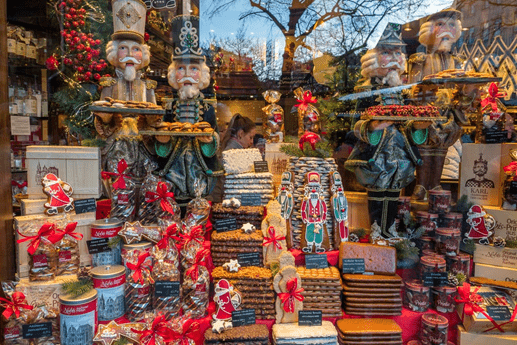 Is there an alternative to Christmas shopping early?
One alternative you can have if you do not want to do Christmas shopping early is to shop after Christmas Day. If the receiver of your gift is not particular about when you want to give your gift, you can actually save money with post-Christmas deals.
After the holidays, some stores and other retailers offer December sales and great deals that rival Black Friday deals in price. If your gift cannot make it at the last minute, wait until Christmas is over to get better discounts from the full price of your target gifts.
Shopping late is more preferable to Christmas shopping early when you want to buy appliances, as these items are usually the best deals on sale after the holidays.
Stay wise with your holiday expenses.
As you spend during the holiday season, make sure your expenses do not get in the way of your long-term goals, like living your best life in the house and lot of your dreams. Make your family's Christmas more meaningful and come home to Camella.
Stay tuned for the best house and lot for sale deals this coming holiday season.