Batangas is a province in Southern Luzon that is recognized as a place of culture, cuisine, and progress in the Philippines. Just like the province of Cavite, Batangas is a place where you can find the serenity of a rural area and the progress of an urban one. There are four cities in Batangas and one of them is the city of Lipa.
Lipa City, Batangas is the most populous city in the province. In terms of land area, it is the sixth-largest area in Batangas with 20,940 hectares according to the 2015 Philippine Census. Due to its progress, Lipa City, Batangas is considered a thriving city in the Philippines that people need to watch out for.
There is a huge possibility that Lipa, Batangas will turn to a city like Metro Manila one day. However, only one thing is for sure and that is the fact that living here is an absolute win for you and your family. Besides their lomi, kapeng barako, and catchy Tagalog accent, Lipa City, Batangas has something more to offer, and here are some of them.
Industries
Lipa, Batangas is relatively near to Metro Manila because of the Southern Tagalog Arterial Road (STAR) Tollway and South Luzon Expressway (SLEX). However, with the growing number of industries in the city, there is a huge chance that you will no longer need to leave the city for better work opportunities because they're already present there.
One of the industries booming in Batangas today is the Business Process Outsourcing industry as there are several companies there offering a competitive salary rate for its employees. Manufacturing and tech industries are also present in the area. And if you can't find a suitable job in Lipa, Batangas City is just an hour away.
Food
Lipa, Batangas City is also home to food hubs, bars, and restaurants and some of the famous ones are Dayton Foodpark and MEZ Event Center. You can also dine in restaurants near De La Salle Lipa. Because of the rich food and culture that Lipa City has, there are festivals dedicated just to food like Lomi and Kapeng Barako Festival.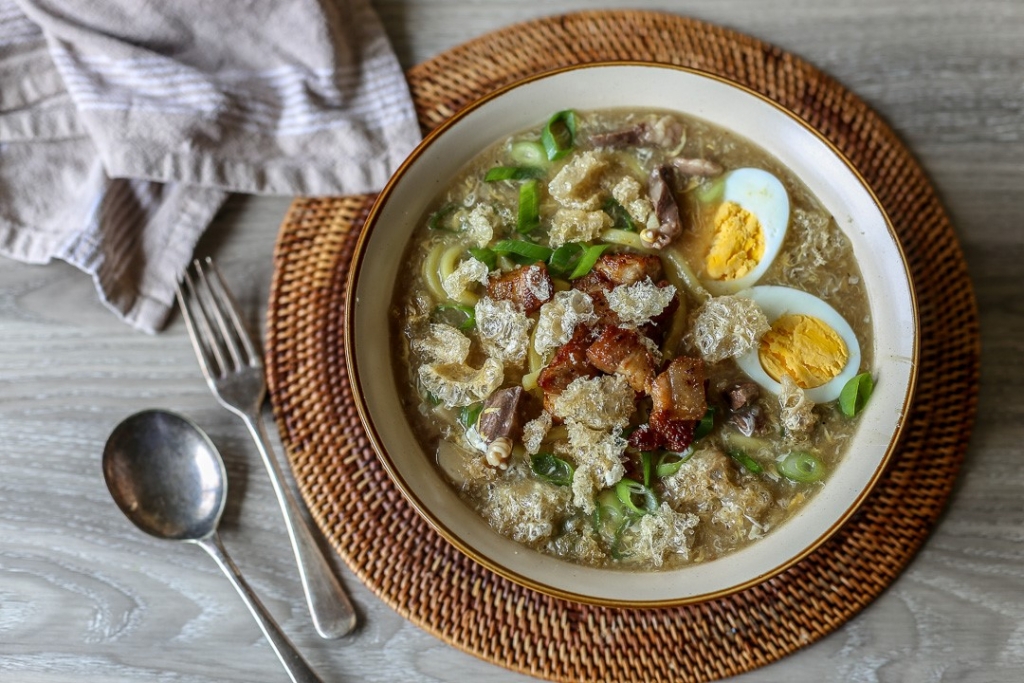 Speaking of lomi, the famous dish originated in Lipa in 1968 by Chinese settlers in the area. There are many variations of lomi today and you can find a restaurant serving "Batangas lomi" in every corner but if you want that authentic lomi from Batangas, Renfel, Kids Lomihouse, LBN, Beegees, Liam's are the best places to visit.
Good schools and hospitals
Schools and hospitals are important to the life of a person and Lipa City, Batangas has world-class service in providing these needs. When it comes to medical care, There are currently six medical hospitals in the city and all of them can provide state-of-the-art medical care if ever you needed it.
And when it comes to education, Lipa, Batangas is the home of several international schools for elementary and high school students. And if you are looking for tertiary education, universities like De La Salle University Lipa, University of Batangas, and Batangas State University are some of the prestigious institutions where you can get your degree.
Suggested Read:
Great weather
Lipa City, Batangas is also a city that is safe from major natural disasters. The city is not located near a major fault line which makes it safe from earthquakes. And when it comes to typhoons, Mount Malarayat and Mount Macolod protect the city from storms and Taal Volcano eruptions.
And when it comes to weather, Lipa most likely has a cold breeze, especially during "ber months" to the point where you can compare it to Tagaytay City. Its elevation of 1,025 above sea level makes it an ideal place if you want to live in a flood-free city. There are no beaches near Lipa but you can still enjoy the lakes it has nearby.
Culture
Lipa City, Batangas city also has a rich culture. For instance, Lipa has three major festivals each year and these are the coffee Festival, Walistik Festival, and Lomi Festival. These festivals tell that Lipa is thankful for the things that they are known for. There are also museums dedicated to showcasing its history and love for coffee.
Religion is also quite popular in Lipa, Batangas as others call it "Little Rome" due to the number of its churches, retreats, and seminaries. Perhaps, the biggest church in Lipa is the Metropolitan Cathedral of San Sebastian, also known as Lipa Church. The renaissance church currently serves as the seat of the Archdiocese of Lipa.
Nearby provinces and cities
It was said in this article that Lipa, Batangas is near to the Metro because of STAR Tollway and SLEX. However, you should also consider the other places near Lipa that are also considered giants when it comes to urban development. Some of these places are Metro Manila, Makati, Laguna, Tagaytay, and Batangas City.
This means that living in the city also guarantees you closer access to job opportunities, tourist destinations, and social services from different places. With its grand terminal stationed at SM City Lipa, traveling to your desired destination has never been easier. Jeepneys and vans are also available within the city 24/7.
Spacious area
In terms of space, Lipa, Batangas is the ideal place for landowners and real estate developers. It is the largest city in the province of Batangas which is why huge chunks of land can be used there for suburban living. And by land, it doesn't mean a house and lot only, it also means that most houses here have a small backyard solely for you.
Batangas itself is a huge province and residential areas in this place are larger compared to nearby provinces, especially if you choose to live in rural areas.
But the difference in living in the city compared to these provinces is the number of things you can do in this city while not paying as huge as the prices of property in Metro Manila.
Key Takeaways
Living in Lipa does not only pose an excellent economic, stress-free, and accessibility. It also offers its residents a variety of choices for different kinds of services. And as a potential homeowner, you want to have a house and lot in Lipa that is near to all the services that the city has to offer.
If you consider residing in this first-class city, the best house and lots in Batangas is in Camella Lipa. Camella Lipa is strategically-placed in the heart of Lipa to the point where STAR Tollway and everything else you need here is within a six-kilometer radius.
Lipa is also prepared to welcome condo investors with Camella Manors Lipa, the most expansive condo project of Camella nationwide which offers pre selling condo for sale in Batangas which is specifically located in the developing communicity beside Camella Lipa.