Unexpected plot twists from Korean dramas and the jaw-dropping talents of Korean idols stole the heart of every Filipino.
It is without denial that Korean culture is slowly dominating the country and now shares a significant part of the locals' everyday lives.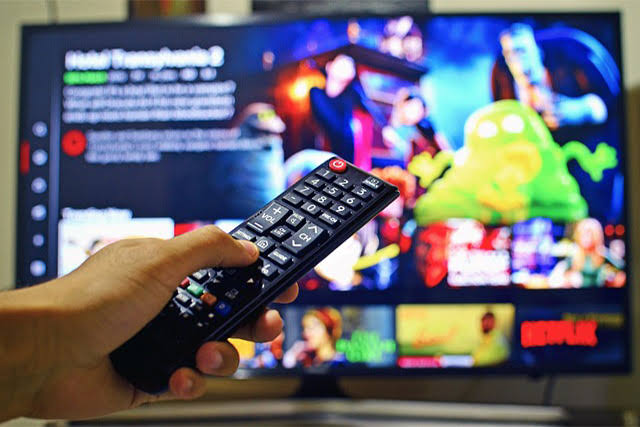 Its influence on the Filipino lifestyle is so evident that none can deny its impactful power.
From food, fashion, drama, and music, Filipino seems to mimic and imitate everything. For instance, rice cakes, Tteokboki, and Samgyupsal have been a go-to food for barkada reunions or hangouts.
Concerts and fan meet became the most-awaited events in the country. On the other hand, Korean dramas became top chart shows and movies as it perfectly reflects every Filipino's longing for realistic rom-com and melodrama.
Of course, K-Pop music is another gem that touches the lives of the Filipino masses. Their colorful performances are candy to the eye, but the messages hidden behind each lyric are a work of art.
To be true, most of the songs created by South Korean girl or boy groups or even their solo artists promote awareness, positivity, and love. A perfect example is BTS' songs; many people can attest to this claim.
Although primarily written in the Korean language, their music is an abstract tool that makes all people worldwide feel connected and loved.
Aside from its familiar, upbeat rhythm and music, each song bears a message everyone can relate to.
Another reason why concerts from our favorite Korean idols shall happen in the Philippines!
Now that countries worldwide are slowly rising from the effects of COVID-19 after two long years, the Philippines is now opening its doors for cultural performances.
So, now that you know everything about the K-pop industry and how it influences every fan in the world, you might be wondering when and where such K-pop groups will visit our country.
Or perhaps you have already been an avid K-pop fan since Day 1, so you're just checking whether your favorite Korean artists or celebrities are planning to hold a concert or fan meet event in the Philippines.
Either way, here's an organized rundown of the most prominent K-pop artists and supergroups with confirmed and rumored visits that are worth saving your money!
They are sorted on intended date visits, so check them out.
Witness the Beauty of Red Velvet
Calling the attention of all Filipino ReVeluvs in the Philippines!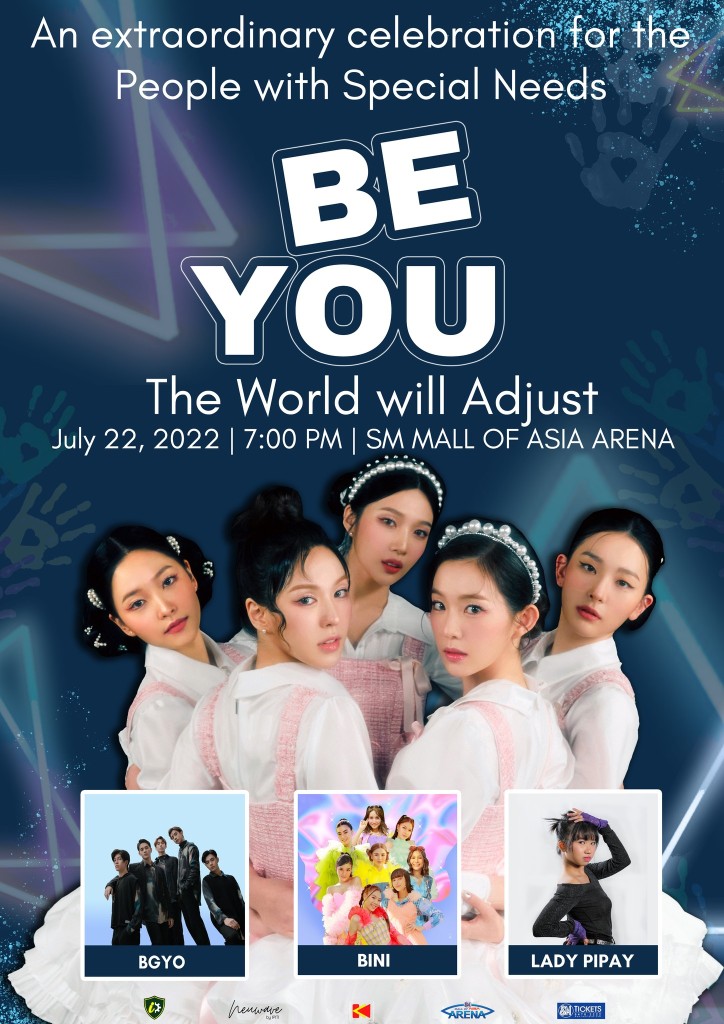 Your favorite K-pop girl group, Red Velvet, is coming to the country on July 22, 2022. With the headline 'BE YOU: The World will Adjust,' the five-member girl group will perform to raise funds and awareness for people with special needs.
On their official poster, the event states that this extraordinary celebration will commence at 7:00 p.m. Philippine time at SM Mall of Asia Arena.
Other artists that set to perform at the same event are Filipino groups and solo artists such as BGYO, BINI, and Lady Pipay.
Red Velvet is a South Korean girl group famously known throughout Asia. It consists of five talented members: Joy, Irene, Seulgi, Wendy, and Yeri. Initially, when the group debuted under SM Entertainment on August 1, 2014, it only had a line-up of four members. Yeri, the 'maknae' of the group's youngest member, joined seven months after the group's official debut.
They are now in the Korean music industry for almost eight years, yet their popularity seems not to stop dominating the world.
Some of their well-loved songs worldwide are 'Feel My Rhythm' and 'Psycho.' They also received numerous awards and recognitions, tallying 56 wins and 211 nominations, proving the group's artistic talents and performances.
Get Sweetened in Youngjae's Sugar Mini Concert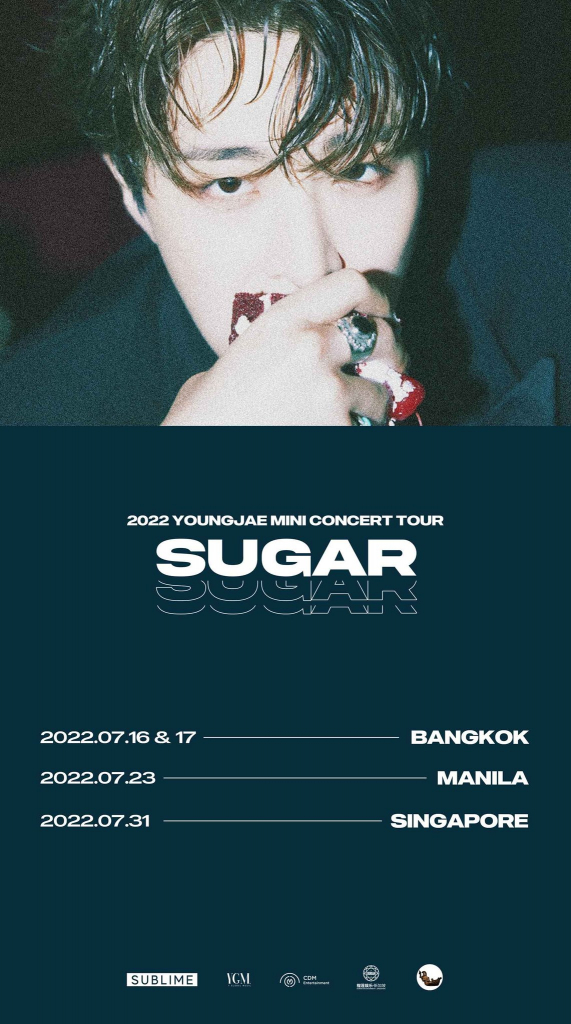 It is as if GOT7 members are pretty busy with their solo shows and fan events. Choi Young-Jae, the group's main vocalist, will visit the Philippines on July 23, 2022, for his fan meeting and mini concert event at the New Frontier Theater.
The singer-songwriter will hold two events for his loyal Filipino Ahgases, who patiently wait for his solo performance. The ticket sales for his mini concert tour "Sugar" started on July 2 through www.ticketnet.com.ph and www. cam entertainment. ph with a price ranging from ₱3,000 to ₱8,500.
On the other hand, fans should purchase at least two pieces of his Sugar Album to participate in his fan meeting event.
Be Cool with K-Pop Masters like Bam Bam, Jackson Wang, and Treasure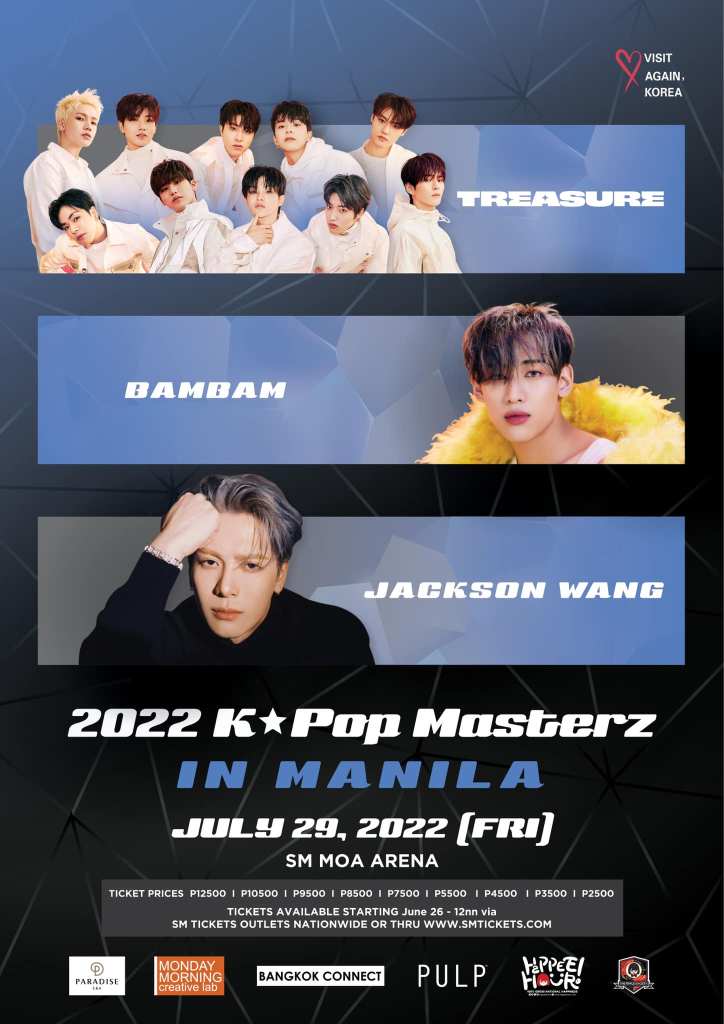 Have you been meaning to ask whether there is a concert with a powerful line-up of Korean artists and singers?
Well, the PULP Live World heard you!
On July 29, 2022, the event organizers and promoters are giving you a chance to see BamBam, Jackson Wang, and the well-loved South Korean boy group Treasure.
The concert's ticket prices consists of seat prices of ₱2,500, ₱3,500, ₱4,500, ₱5,500, ₱7,500, ₱8,500, ₱9,500, ₱10,500, and ₱12,500. It is available through www.smtickets.com or any SM ticket outlets nationwide.
Buy your tickets now as all these talented artists will serenade you at the center of SM Mall of Asia Arena!
If you are not an Ahgases or a Time, here's a little background of BamBam, Jackson Wang, and the Treasure. So, BamBam and Jackson Wang are members of another South Korean boy band named GOT7.
It consists of seven members wherein Jackson Wang is the group's lead rapper, and BamBam is the sub-rapper. Jackson is Chinese, whereas BamBam is Thai.
Their group received numerous awards both in Korea and the world. Disbandment rumors are circulating online, but the group proved that they have never yet separated and are planning to work together in the future.
On the other hand, the boy group 'Treasure' is a mixed member of Japanese and Korean. Formed under YG Entertainment (same as GOT7), the group consists of 12 members.
The group's members are Yoshi, Jihoon, Junkyu, Mashiho, Asahi, Doyoung, Haruto, Choi Hyun-suk, Yoon Jae-Hyuk, Bang Ye-dam, Park Jeong-woo, and So Jung-hwan.
Don't Be Sorry When You Watch Super Junior's Super Show 9
Are you one of those legendary K-pop fans who started watching Korean dramas and supporting Korean groups? If that's the case, PULP Live World has a sweet treat for you!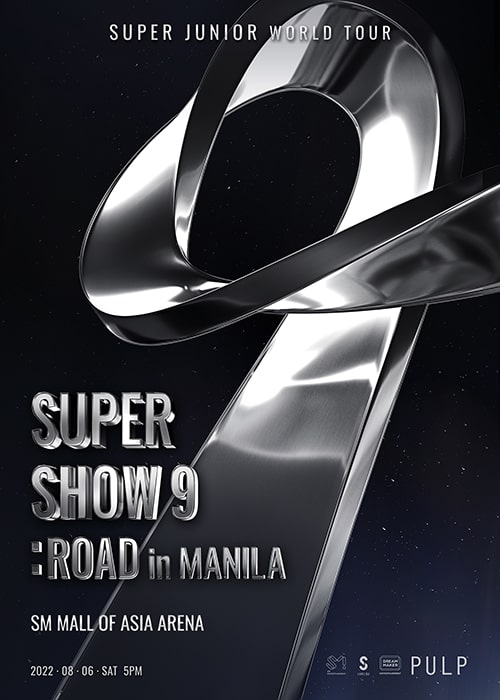 Super Junior, a foundation and legend in the K-pop music industry, will revisit the Philippines on August 6, 2022.
Your long wait has finally ended because the group will perform at the SM Mall of Asia Arena, with ticket prices ranging from ₱3,500 to ₱12,000. The ticket selling started last July 17, 2022, via SM Ticket Outlets and www.smtickets.com.
Their concert entitled 'Super Show 9' is their latest show following their previous performance on 2019 for the 'Super Show 8.'
For the group's short introduction, the SJ or Super Junior is a legend in the Korean music industry and has earned the moniker of "King of Hallyu Wave." The group has plenty of worldwide contributions to the "Korean Wave" – a term coined for the South Korean culture is famous worldwide.
Initially, the group had thirteen members, but only ten of them are active right now. The current members of the group are Leeteuk, Heechul, Yesung, Kyuhyun, Sungmin, Donghae, Shindong, Eunhyuk, Ryeowook, and Siwon.
Meet One of Korea's '97 Liners: Yugyeom
Another GOT7 member to have a solo concert in the Philippines is Yugyeom. It is the singer's first-ever solo show that will occur on August 19, 2022, at the New Frontier Theater at exactly 7:00 p.m.
The tickets for his concert started selling on July 17 via TicketNet Outlets nationwide. You may check through www.ticketnet.com.ph if there are still slots for this much-anticipated show.
Yugyeom is GOT7's main dancer and maknae. He is the group's youngest member, being 24 years old as of this writing. He was born on November 17, 1997, and is famously known as BTS' Jungkook. After all, they are both born in the year 1997.
Feel the Girl Power with G(I) – DLE
Due to the pandemic, the girl group G(I)-DLE once lost its chance to perform for its Filipino fans. However, now that restrictions are easing, the Philippines will be part of their first ever world tour called 'Just Me: ( ) – DLE.
On September 11, 2022, Filipino fans can now see their beautiful and talented idols performing at the New Frontier Theater.
G(I) – DLE is a girl group under Cube Entertainment with five members named Miyeon, Soyeon, Yuqi, Shuhua, and Minnie. They've managed to popularize many songs, and included in this list are 'Tomboy' and 'Oh My God.'
Zoom in and Out with Rapper Jessi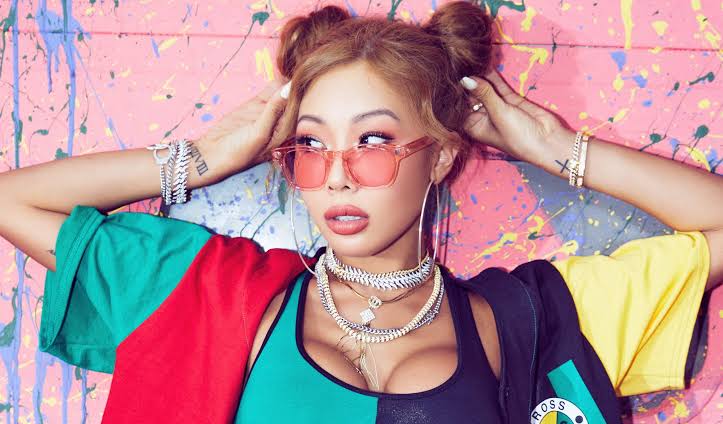 Jebbies, it's time to zoom in on your wallet and check whether your savings are enough for the Queen's coming!
Jessi is a Korean-American rapper who popularized songs like 'Nunu Nana,' 'What Type of X,' and the most recent TikTok trend, 'Zoom.' According to Be You Official, a concert promoter announced that Filipino Jebbies could meet the famous rapper on September 30, 2022.
However, full details are still on hold. Just wait for additional information about the prices, process, and tickets.
Face the Heat with Seventeen
Hold up, fellow Carats!
The most-awaited visit of the South Korean boy group 'Seventeen' is now happening in the Philippines!
The group's 'Be The Sun' concert will last up to two days! How fun is that, right? The event organizers know that many Filipino fans are waiting for this moment, so they ensure that at least all fans will have a chance to meet their beloved idols.
Every Carat's dream of meeting and seeing their idols perform live will come true on October 8 and 9 at the SM Mall of Asia Arena. Their tickets are available on SM Ticket outlets nationwide or online via www.smtickets.com.
According to Live Nation Philippines, fans can 'Face the Sun' by purchasing concert tickets with corresponding prices below:
₱18,450 – VIP Soundcheck
₱14,450 – VIP Floor Standing
₱12,450 – LBA Premium
₱11,450 – LBA Regular
₱10,950 – LBB Premium
₱10,450 – LBB Regular
₱6,450 – Upper Box Premium
₱5,700 – Upper Box Regular
₱2,900 – General Ad
The K-pop royalties' concert tickets are now sold out, but many fans are still hoping for more.
However, if you can't relate to this because you are not yet a fan of this group or your friend just recently recommended it to you, don't worry because you are about to enter the world of the record-breaking group of Seventeen. T
hirteen members include Jun, Wonwoo, Hoshi, Woozi, Mingyu, Vernon, Jeonghan, Seungkwan, Dino, The8, Joshua, DK, and S. Coups, and their group received various nicknames for their talent and performances.
They are also known as 'Performance Kings,' K-Pop Performance Powerhouse, and 'Theater Kids of K-pop.' Moreover, they have already released twelve Eps and four studio albums.
Experience Love Sick in Tomorrow X Together's Concert
Another two-day event will happen in the SM Mall of Asia Arena for the K-pop boys of Tomorrow X Together.
The group's first-ever concert in the Philippines will occur on October 15, Saturday, at 6:00 p.m., and on October 16, Sunday, at 5:00 p.m. The Act: Lovesick tour of TXT will visit neighboring countries in Asia, but the ticket prices and dates are not yet available.
Fans might need to wait for a further announcement in the incoming weeks.
The TXT or Tomorrow X Together is a five-member South Korean boy group under Big Hit Entertainment. Its members are Yeonjun, Beomgyu, Soobin, HueningKai, and Taehyun. Their music focuses on pop rock and alternative R&B. Furthermore, their top hit songs are 'Crown,' 'Run Away, and 'OX1 = Lovesong.'
Bonus: A Plan for the Grandest K-Pop Event in the Philippines
In the news delivered by PhilStar, a news outlet in the Philippines, a grand K-Pop event will happen in the country this 2022. Detailed information is not yet available, but the event aims to raise awareness of the importance of the environment with Filipino youth as its targeted audience.
The event will take place in the Philippine Arena, but there's no specific date yet. According to Son Song Hwan, the PACER foundation and SSN Network chairman, the event or concert will consist of famous K-Pop singers, groups, and idols.
He did not confirm or deny the possible appearance of a favorite girl group known as Blackpink, but there are speculations that the group might participate in the event.
Nonetheless, this event is said to be the grandest and most-awaited K-Pop event in the Philippines that will take the hearts out of Filipino fans. Watch out for this event as you will not only see your idols live, but you are also giving yourself a chance to participate in the critical mission of saving, protecting, and conserving the Earth.
Come Home to Camella Homes
After spending so much time attending concerts and fan meet events, you need a comfortable home to come home to.
Luckily, Camella Homes is right here with you as you ascend on the journey of fulfilling your dreams.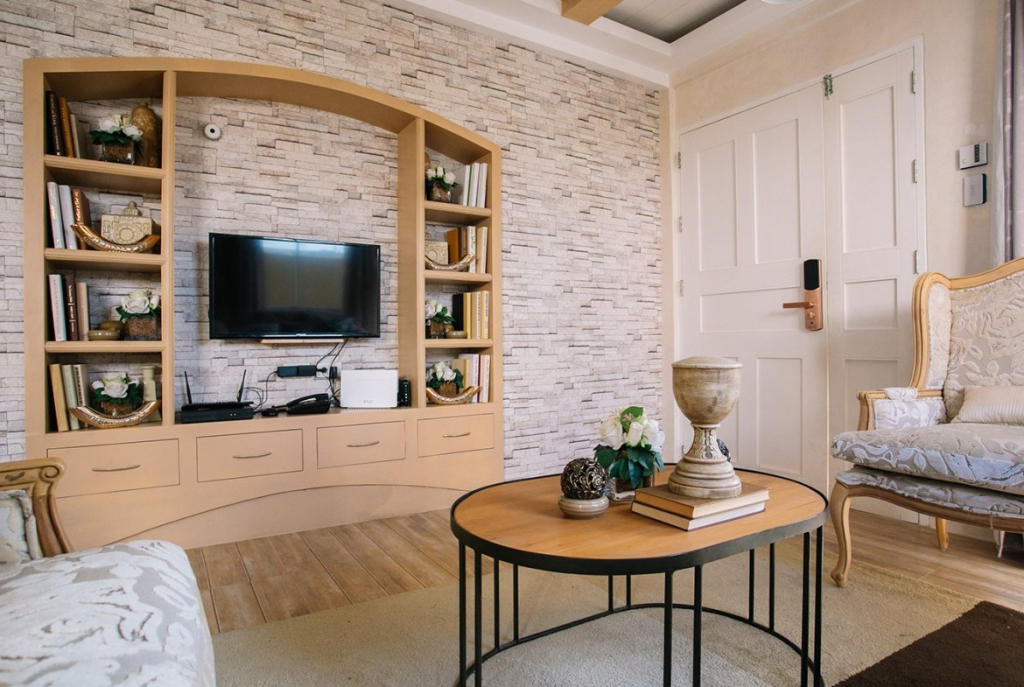 Camella Homes, a trusted home builder in the Philippines, has plenty of branches nationwide that offers house and lot for sale in the Philippines.
Lot-only packages and ready-for-occupancy house and lot units are also available for you and your family.
Each home for sale includes special access to resort-themed amenities and privileges. For instance, the community's clubhouse can be your special place to celebrate awards with your fellow K-Pop fans.
You can lead an exciting lifestyle as a fan when you reside in any of Camella's properties for sale. Not only can you have access to its world-class amenities, but you can also build a home conducive for your family while fangirling.
You can install wide TVs in the living room or turn an extra space for your K-pop merchandise such as figurines, standees, posters, and albums.
With Camella, you can live in a home that fosters growth, positivity, and happiness.