He is firm yet soft-spoken, authoritative yet compassionate. He is always there to defend you from this world's harm and, at the same time, ready to correct you if you are in the wrong. He listens when you grumble but pretends not to hear you cry at night. The following day, you look at him and wonder how he still shows up amid life's challenges. Then you realize that your father may not comfort you with words but will raise you strong through his example.
Fathers have their unique ways of fixing things in the household. From the defective faucet in the kitchen sink to a childish sibling fight, he always has the tools to manage all. He works hard and creates multiple streams of income to cover all household needs. Despite his busy work schedule, he still finds time for family. We celebrate a special day to show them we appreciate their unique ways.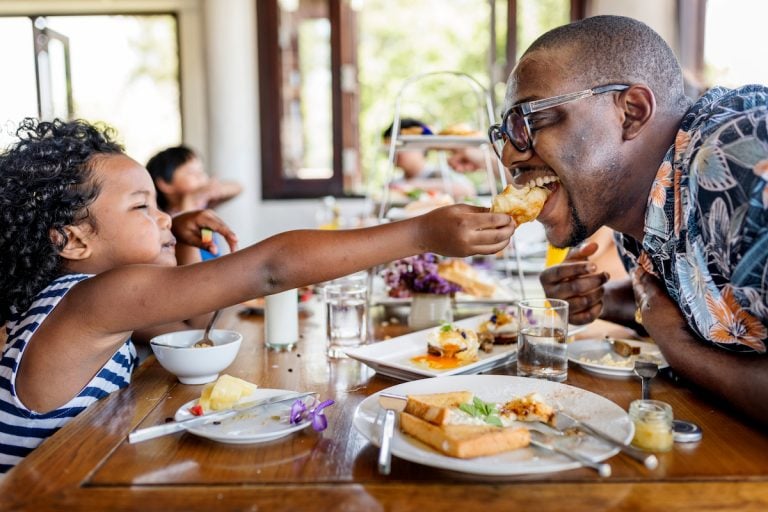 Fathers' Day falls on Sunday, June 19, in the Philippines. Have you picked your gift yet? Have you set your plans already? If you are still unsure what to do, we have prepared 11 simple ways to pamper your dad on Fathers' Day.
Read on and decide how to crown your king on his special day!
Surprise him with a personalized greeting.
Start with the classic. Most likely, your father will not directly ask you to buy him a gift for Fathers' Day. Meeting him with a "Happy Fathers' Day" greeting when he walks out of his room on Sunday morning will be enough. Why not make it more special with a personalized touch?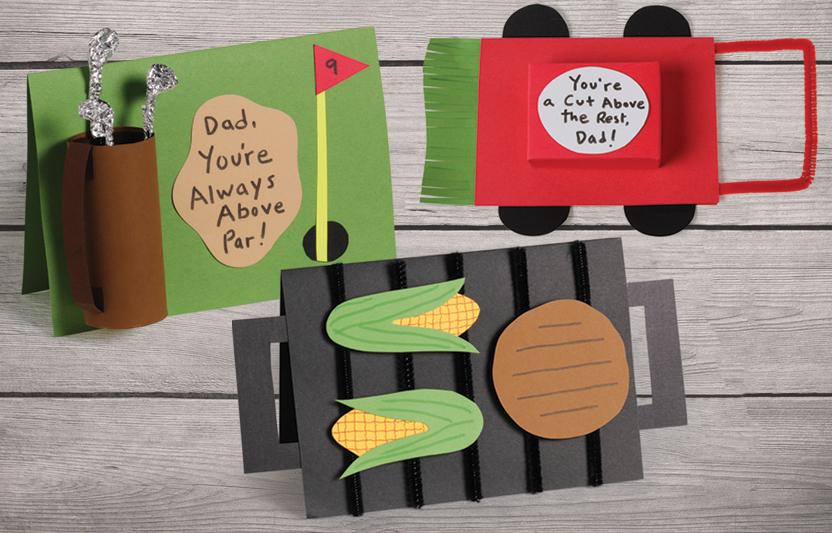 Prepare a Fathers' Day card for your dad. If your father is a serious type, hand-write your message and attach memorable photos, preferably from your childhood. This will make him reminisce about his fatherhood journey and get an affirmation that he did an excellent job. If your father is fond of puns, make your card more appealing by using hilarious stickers and incorporating his "dad jokes."
In addition to a Fathers' Day card, you can also make a video greeting to show your dad. Involve your mom, siblings, and other family members to drop their messages. Compile all the videos and soft copy photos you can use. For a twist, you can invite your dad into the living room, pretend you are about to watch a movie or basketball game, and play the heartwarming video greeting instead.
Make him a watchlist or playlist.
Dads would seldom complain of stress from work. They will instead watch a movie or listen to music for a free stress-buster. He, however, does not have the luxury of time to organize his watch list or playlist. Some dads are also not that techy to know how to create one. You can prepare these for him as a simple gesture for Fathers' Day.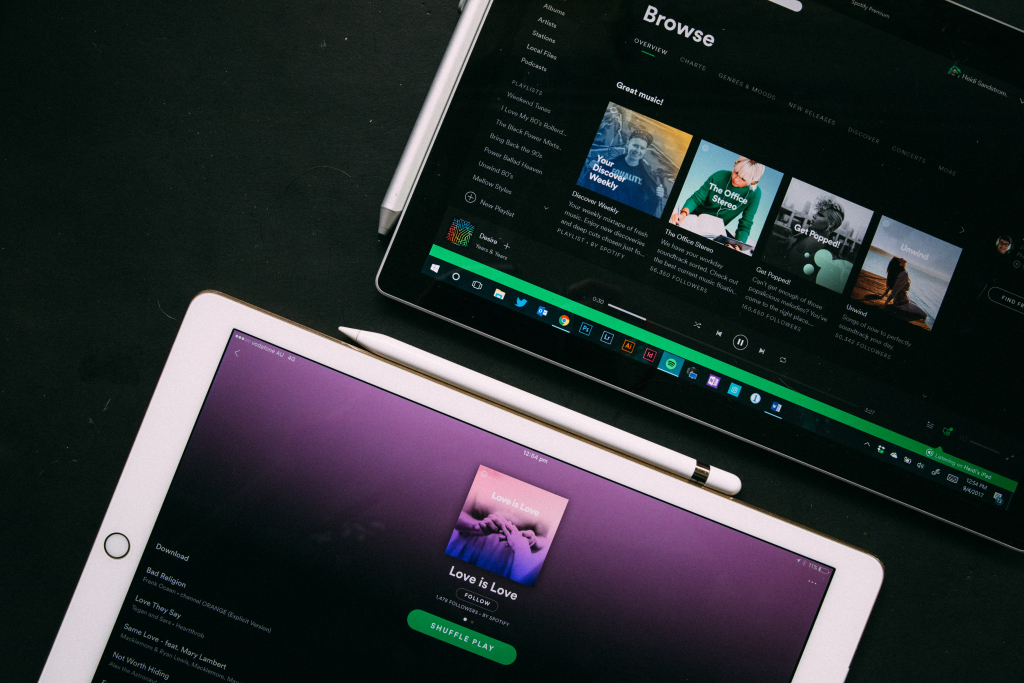 Separate movies according to the genre – from sci-fi, mystery, and comedy to action. You can also do the duplicate listing with dad-approved songs according to artists or genre. You can personalize both by labeling them with something your pop will find clever and valuable. For instance, you can prepare "Movies to watch after work" or "Songs to sing in the bathroom."
Prioritize his movie recommendations for a family night.
Whether it's an action or comedy film, your dad has something in mind that he wants to watch. But sometimes, he makes way for you and lets you have the remote control for your favorite drama or cartoons.
Pamper him this Fathers' Day and let him choose what movie he wants to watch. Gather all your family members in your comfortable living room in Camella Homes, bring popcorn, and prepare some wine for a chill movie night. Camella Homes completes your and your family's entertainment needs. Apart from doing a movie night at home, you can also head to VistaCinemas in VistaMall nearby for a memorable cinema night.
Cook his favorite dishes.
Unleash your cooking skills and pamper your dad's taste buds with a special meal. You can think of one or two of his favorite foods. You can explore more in the kitchen, like giving him different takes on his favorite pork adobo or partnering a delicious Kare-Kare with Crispy Pata. He will like his favorites even better knowing that you prepared them yourself. You can also go extra in the table setting. Take out that dinnerware and woven placemat from your mom's cupboard!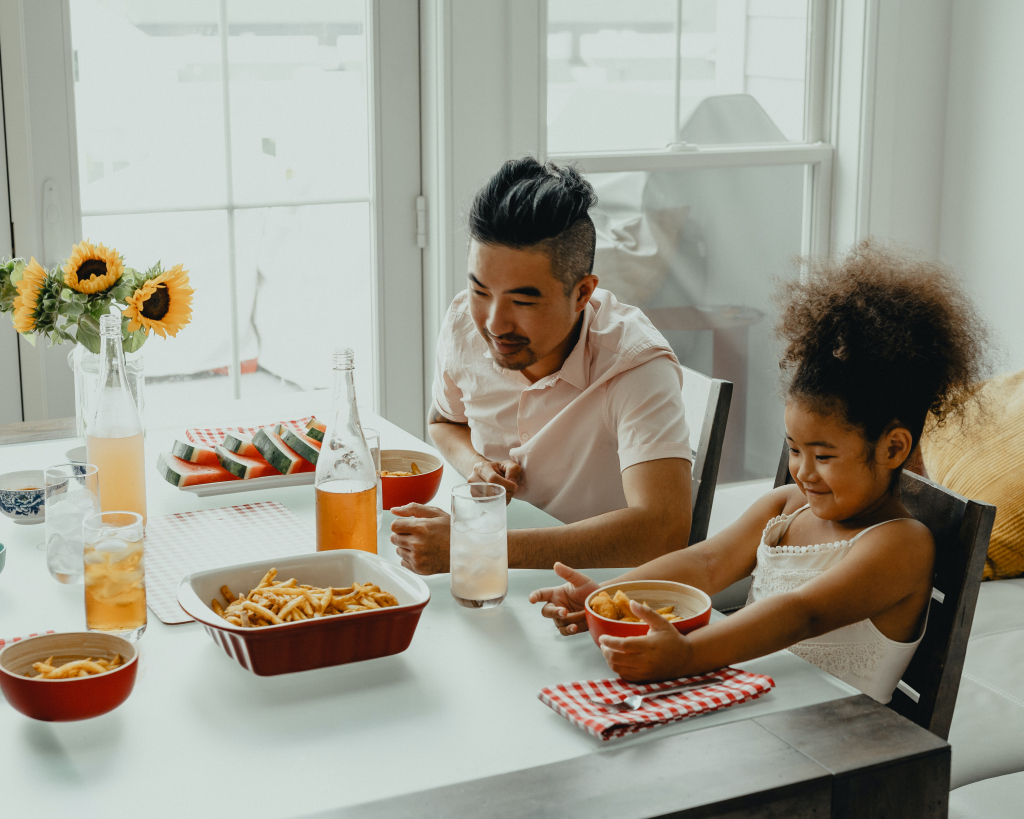 As a bond, you and your dad can also cook the Fathers' Day meal together. The father-and-child moment is best shared when you have a spacious kitchen and dining. Camella Homes, the leading housing brand in the Philippines, offers house models with expansive kitchen and dining areas for every Filipino family. This encourages family time while supporting Filipinos' love for food and occasions.
Volunteer to do his tasks.
Clear up some of your pop's time by taking care of his doable tasks. Fathers take responsibility for some household chores like doing the dishes and laundry. They also take regular home maintenance and gardening work. These are apart from the work they bring home from the office.
To free up his time, you can wash the family car, water the plants, clean the gutter and take out the trash. You can further serve him for his special day by giving his space a facelift. Organizing his tools and repainting the walls in his workstation are some ways to make him happy.
Treat him to vacation or staycation.
When was the last time your dad had a break from work? Make Fathers' Day his quality time off work with a vacation. There are several beautiful beaches and majestic mountains in the country that your father would like to explore. For one, you can make your Fathers' Day vacation memorable with a trip to Palawan, one of the World's Best Islands, in 2021. You can also hunt for condominiums, houses, and lot for sale in Palawan to make the most of your Fathers' Day trip.
If you are in Manila and looking for nearby chill areas for your staycation, worry not, as you will never run out of must-visit swimming pools and nature resorts. Aranya Resort in Bulacan is among your choices if you want your dad to feel the comfort of home still.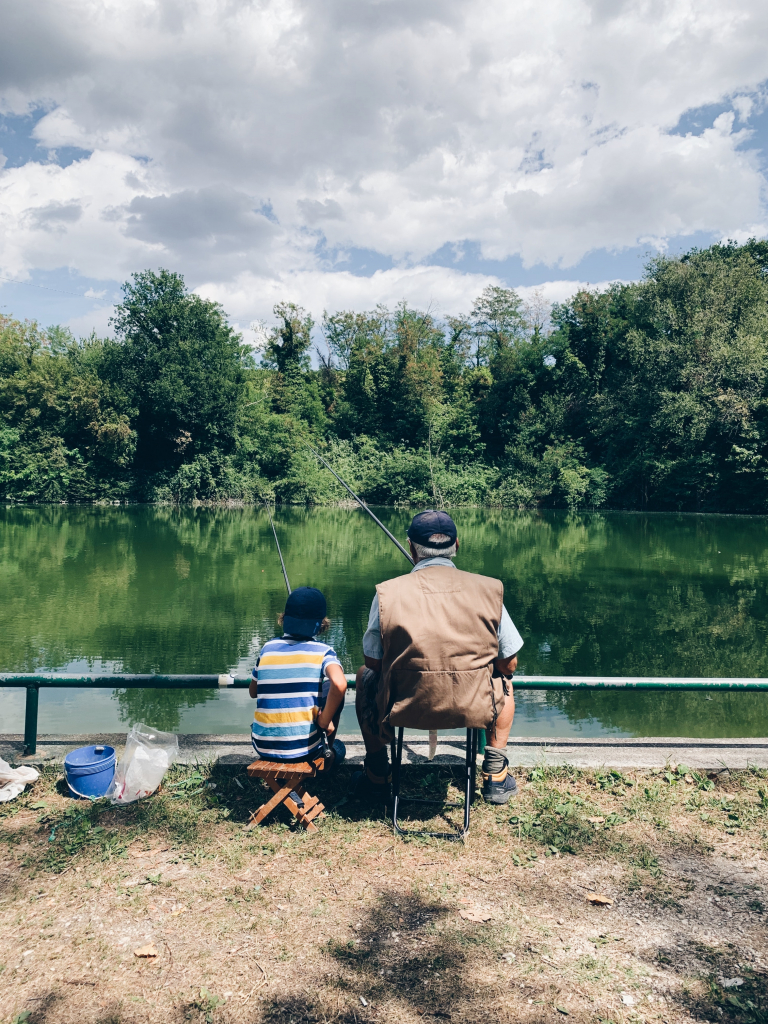 Meanwhile, if you have an outdoorsy father who prefers to sleep with the view of a starry night, bring him to Silent Sanctuary Reserve Campgrounds, an overland camping site in Cavinti, Laguna. Your dad will feel closer to nature with an outdoor adventure and lake tour in the morning. He will have similar satisfaction at nighttime when you can set up a tent and gather around a campfire.
Pamper him with a spa massage.
Your father rarely complained of his tired body and aching muscles due to work. This Fathers' Day, help your dad relax by treating him to a spa massage. He will thank you for this thoughtful gesture and will probably ask for more massage appointments!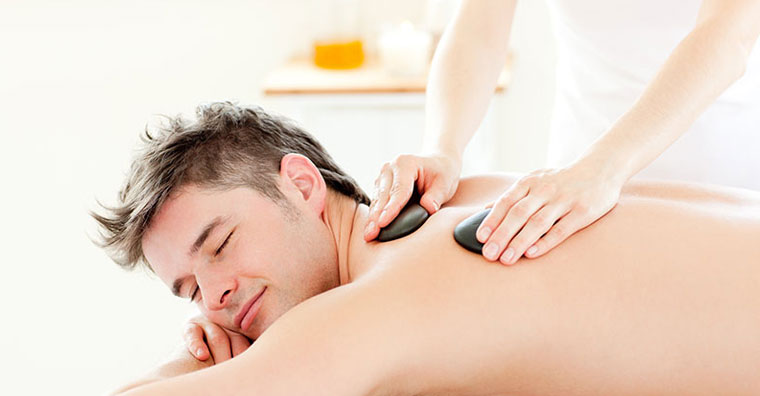 Massage will relax your father's muscles and will prepare him for productive work for the next days – whether he is working a physically or mentally active job. An appointment for massage therapy will enhance his flexibility and will prevent the risk of him getting postural difficulties. In addition, did you know that it also lessens your dad's risk of high blood pressure? The chance of getting this disease increases in men around 45, Men's Health magazine said. Getting a massage is one of the ways to enhance your dad's blood circulation while it also reduces stress which can lead to high blood pressure.
More than its health benefits, a spa massage is an excellent time for your dad to take a break from his hectic work schedule. He will find the time to slow down and calm his busy mind.
Shop together.
Convince your father to go shopping despite his claims that he does not need any material things. Boost his confidence by dressing him up with a dad outfit you prepared and partner it up with some dad-approved wristwatch or the best cologne. He seldom gets his time out, so be sure you already have the best malls in mind.
Still unsure of the place to go where your dad can get something he needs and deserves? Vista Mall, a functional gathering place where all flagship stores of AllHome, All Day Supermarket, Coffee Project, and Bake My Day, among others, are the perfect place to take him. His joy will be comparable to a kid in a toy shop when you take him to AllHome, a one-stop-shop for home and renovation needs. His eyes will surely glitter with AllHome's wide selection of do-it-yourself and hardware tools, which can make his home renovation easier. You can also take a break in between shopping at Coffee Project. Get some espresso-based drinks and well-loved concoctions best partnered with delectable food.
In addition to getting dad tools, you can also let him choose good-quality polo shirts or a pair of running shoes he can use for his workouts. Shopping will make him pick what he thinks he doesn't need. Besides this, clinical psychologist Scott Bea PsyD is also an effective way for him to get a psychological and emotional boost. said.
Support his hobbies.
You can spoil your dad by surprising him with the items he would love based on his hobbies. You can do the pampering method while doing the previous one, shopping.
If your dad loves to go on weekend adventures, you can buy him camping or fishing tools. A more excellent backpack or a camp chair, for instance, will make him look forward to more chill Saturdays. If he is a considerable tech-head, take him to a tech store where he can choose what he can add to his game room. He will genuinely appreciate something techy from you — whether it's the latest Bluetooth speaker model or a gaming chair.
Are you looking for a lifetime investment that will satisfy your dad's interest in technologies? Camella Homes has the answer. The country's first housing brand offers Camella SmartHomes, which can automate your home for the whole family's convenience. Investing with Camella SmartHomes will pamper your pop every Day by connecting all his intelligent devices into a network and controlling them from one device like an absolute boss.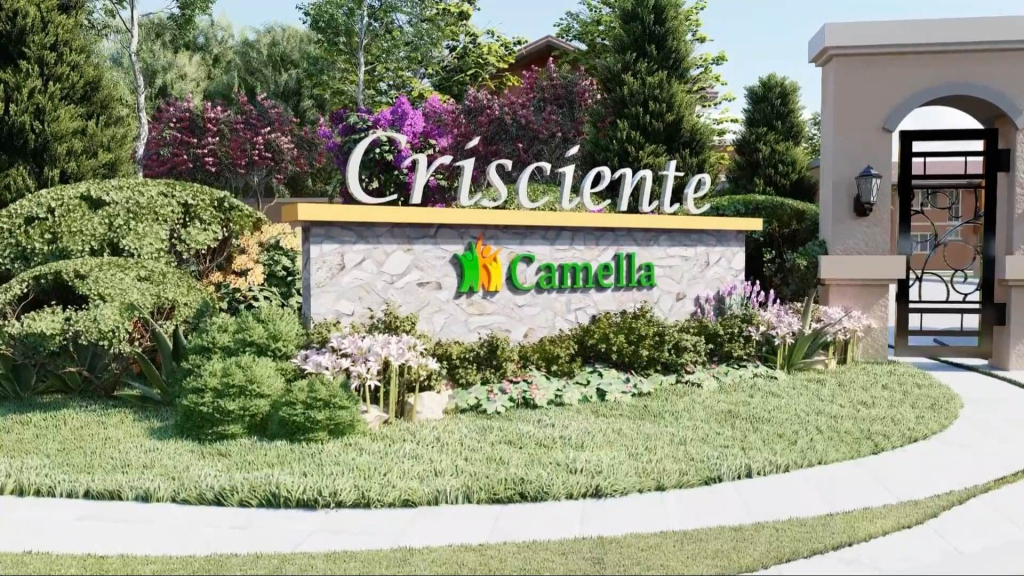 This latest technology is offered in select Camella locations, including Camella Crisciente in Pangasinan. Your home in this gated neighborhood is protected with security features like CCTV cameras and alarms. An upgraded and healthy lifestyle is also attainable at Camella Crisciente. Every home in this premier community comes with Eco-Bins, or built-in waste disposal bins fitted in fences for waste segregation and disposal purposes.
Take him on a road trip.
Is your dad the one in charge of dropping and picking you up at school or work? Is he always the man behind the steering wheel who stays awake and lets you sleep in the back seat during travels?
Make it up to him for his special day. Let you or your sibling take responsibility for the driver's seat and take your dad on a long drive. A road trip is a surefire way for him to release happy hormones, especially with the window down. Treat him to the sunshine and cool breeze brushing against his face as you share dreams and stories and laugh at his never-ending dad jokes.
Trip back to memory lane.
You will never run out of options on pampering your pop on Fathers' Day, and you might want to include this last idea we have. While hitting the road will make you rediscover your father's interests through his stories, a trip back to memory lane is another way of opening memorable conversations. 
Keep in mind as you grow, your father is also aging. He also reminisces good times in his bad days. Turn these memories into something tangible, like restoring their wedding photos, taking out his baseball bat from the storage, or playing a vinyl record on a turntable.
Fortunately, the house models offered in Camella Homes are spacious enough to store your stuff. Greta, its most spacious house model, offers five bedrooms, three toilet-and-baths, a two-car carport, and a balcony. It also stands on 166 square meters floor area and 143 square meters in lot area, empowering homeowners to transform their space according to their needs.
Check Camella Homes' properties for sale and reserve a home that will assure you of a fun blast from the past activities and comfortable life in the present and the days to come.