Dads, most of the time, are quiet when it comes to their troubles and sufferings. They want to appear cheerful, calm, strong, and happy in front of us, and it is because they want their wives and children to hold on to them all the time.
These dads are working so hard to provide for the needs of their families, and it was never easy to wake up every morning, go to the office, follow orders from the bosses, work on their projects, and take the long traffic to go home fast and safe for their families.
They sometimes lose their pride at work, but they are not hesitating to do it all for their loved ones. That's why these great fathers are indeed deserving of love, appreciation, and recognition.
Honor your Dads on Father's Day
Every year, the world has an event to honor the fathers for their efforts and unconditional love for their families. Father's Day is celebrated every 3rd week of June, which happens to be the 19th of June this year. This upcoming event is solely for fathers to rest for a while and for children and moms to make these dads feel loved and appreciated.
There are lots of ways to celebrate Father's Day this 2022. If you are a wife or child planning to honor the father of your home, this blog is perfect! Just continue reading to get ideas on celebrating this special event.
How to Celebrate Father's Day this Year
Each person has a hobby, which means that dads have something in their minds that they want to do when they have spare time. To make your dads happy on their special day, think of what they like to do during their free time. Do they want to play mobile games? Are they into sports? Do they love music? Does art captivate their inner soul? Does driving help them escape from stress? Do they love to watch movies and Series?
Knowing these things will help in planning the celebration on Father's Day. Here are some ideas to give your father a fun and fruitful day.
Play and Compete
If your dads prefer to play mobile games, you can play many games using your phone. Some examples include Mobile Legends, Wild Rift, Among Us, PlayerUnknown's Battlegrounds, most commonly known as PUBG Mobile 1.4.0 APK, Roblox, and Call of Duty Mobile. A fun day doesn't always mean going out. 
Go to Art Museums
Dads who are into Arts would like to visit art galleries and museums. You might as well take them to the National Museum, where you guys can see a lot of collections of historical artifacts which have significant contributions in the past. Not only will it give your father a fun day, but you will also learn a lot about the rich history and culture of the Philippines.
Learn your Father's Sports
If your dad is a sports enthusiast, letting them feel that you are also interested in playing their sports will probably excite them to teach you. Whatever sport it is or no matter how hard to play their sport, give some time and effort and play with them. He will enjoy the day playing the sports he loves with his family.
Discover Dad's Music Taste and Make a Performance
Fathers who are into music will appreciate their families performing a song for them. To make your dad feel special and loved, know what he usually likes to play on Sundays on the radio, pick a song dedicated to him, and then perform music or dance. This will surely make him laugh or cry.
Hit the Road
Does your dad love to drive? If the answer is yes, join them as they hit the road for a long drive. Go to their favorite places, go on a trip or take a trip down memory lane where your dad had his best memories.
Binge Watch a Series or Movies
Some dads don't want to go outside during their free time. They like to hang out and watch movies or series on the television. If your father likes to watch movies and SeriesSeries, you might as well join them as they watch their favorite shows or suggest that you watch something related to fathers. This is a perfect opportunity to bond with them on their special day.
There are lots of movies and series that talk about fathers. But there are lots of shows and movies that your father will relate to.
Movies and Series to watch this Father's Day
Are you looking for films and series to watch on your father's special day? Well, here are the must-watch movies on the 19th of June.
Fatherhood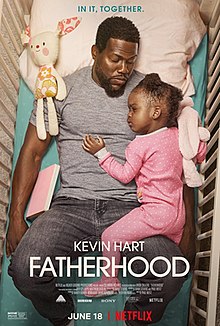 This American comedy-drama was released last year, just two days before Father's Day celebration. It is based on a true story of a father named Matt Logelin, portrayed by a famous and respected stand-up comedian, Kevin Hart. The child named Maddy was performed by a young striving actress, Melody Hurd. This is about a father who lost his wife named Liz due to pulmonary disease just a day after giving birth to their daughter named Maddy.
Matt was saddened due to the loss, but he couldn't correctly grieve because he needed to take care of their child. Matt raised Maddy alone, which is hard for him since he is alone. The movie talks about how a father would sacrifice his life for his child and how hard it is to be a single parent.
The film projects different emotions, so be prepared to laugh and cry as you watch it. You and your father will relate to this, so be sure to add this to the list.
The Pursuit of Happyness
This biographical drama film was released in 2006, starring Will Smith and his son Jaden Smith. It is a true story of a man named Chris Gardner and his small family. Chris is an intelligent salesman who invested his money in a device called a "bone density scanner," which he was selling for twice the price of an X-ray Machine. Unfortunately, his business didn't go well.
As a result, he lost his money, and his wife left him and their son Christopher. However, Chris continued pursuing his dreams for his son; he never gave up despite the hardships and rocky roads. That's why he succeeded in the end. This movie is motivational, especially for fathers and their children. It also shows the efforts of fathers to keep their families well.
Ang Pangarap Kong Holdap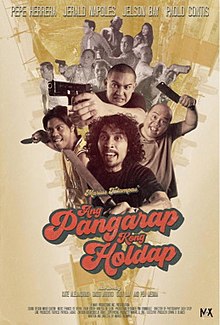 It is a Filipino film released in 2018, inspired by an old Filipino comedy with a little bit of a typical Filipino slapstick comedy, starred by famous comedy actors Jerald Napoles, Pepe Herrera, Jelson Bay, and other supporting actors. The story focuses on three young men: Emman, Toto, and Carlo. They want to be professional holdapers because they live in a community where people are stealing money from other people. Also, Emman (Pepe Herrera) is the son of the notorious holdaper named Ka Paeng of Barangay Husay.
These three young men tried hard to pull off the greatest holdap in history without violence. However, they didn't succeed most of the time until Nicoy (Paolo Contis) joined their group. Nicole is a policeman trying to catch Ka Paeng to get a promotion. In the middle of the story, greed wins over people. That's why conflicts appear and Ka Paeng was shot to death. Before the father died, he told Emman he was so proud of him. Emma looks up to his father very much; that's why he tries to continue his legacy.
The story projects the children who look up to their father. This is an excellent reminder to all dads out there that their children are motivated by their hard work and will carry the learning from their dads until they grow up.
18 Again
If your dad is into Korean drama, then this SeriesSeries is perfect for you to binge-watch this Father's Day. This SeriesSeries was released and ran on JTBC in South Korea. It has 16 episodes that ran from September 2020 up to November of the same year. It was a remake of an American movie starring Zac Efron, and the title is 17 Again.
The K-drama series was starred Lee Do Hyun, Yoon Sang Hyun, Lee Mi Do, Han Seo Eun, Kim Ha Neul, Choi Bomin, Hwang In Yeop, Kim Yoo Ri, Wi Ha Joon, Kim Gang Hyun, Ryeo Un, and Roh Jeong Eui.
It is about a man who is unlucky in life. He is a 37 years old father whose life is starting to fall apart because he is being looked down upon at work, being separated from his 18 years old twins, and his wife is looking forward to divorcing him. Due to this hardship, he wishes to become young again.
One night, a miracle happened, and Dae Young (Yoon Sang Hyun) became 18 again to give her a second chance in life. He took advantage of the miracle and went back to his old school. He encountered his twins there, and he realized that returning to his young self was not only for him but also for his wife and children. That's why he tried his best to get to know his children well and fix their family relationships.
This SeriesSeries portrays how busy fathers are to the point they don't have time to get to know their families and how they are willing to try to bring back the closeness inside their homes.
Daddy's Gurl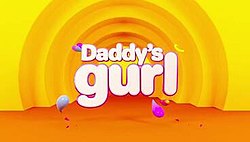 It is a Filipino TV Series that premiered in October 2018 up until now. It started with Vic Sotto, Maine Mendoza, Wally Bayola, and some supporting actors portraying different personalities you can see in one community. Barak (Vic Sotto) lost his wife and decided to live in Manila, where his aspiring and thriving city girl child named Visitacion is living. He wasn't always lucky, but he took good care of his daughter daily. He is doing some business to provide for her only child. He talks to the picture on the wall when life is tough or when he misses his wife (Wally Bayola).
Each day, he becomes closer to his daughter, and they are building a good connection and relationship, making their family strong even though the mother of the house is already gone. They are also improving as an individual, which helps them understand each other.
This Filipino series shows a part of Filipino culture and tradition and how dads in the Philippines take care of their daughters. It portrays the efforts and hardships of Filipino fathers to keep their families close, safe, and healthy, making this series ideal to watch on Father's Day.
Binge Watch Movies and Series at your Camella Home
Watching movies and SeriesSeries in a comfortable place will help seize the moment. Who wouldn't want a comfortable area to watch his favorite shows and movies? Each of the activities on Father's Day is way better at your Camella Home. Well, the property developer offers peaceful community families to do whatever they want to bond with their families. What's inside the community of Camella Homes? There are many benefits to having a home in one of the communities of Camella Homes.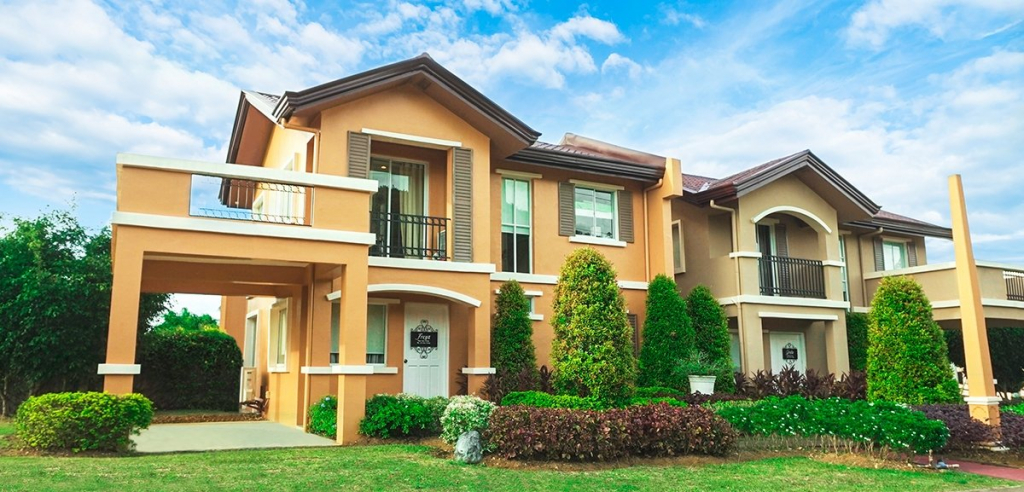 Aside from the green, quiet, and healthy environment, Camella offers safety and security to all homeowners. There are trained guards roaming around the area, and CCTV cameras are installed for monitoring. Moreover, convenience is one of the trusted home builder's priorities; everything you need is within your reach. Grocery stores, shopping facilities, and medical facilities are just a few minutes away from your Camella Home, so if you ever need to buy something this Father's Day, you won't have to travel far.
Camella built excellent and resort-themed amenities like swimming pools, basketball courts, gardens, children's playground, clubhouses, and more to offer you more advantages! Homeowners have the perks of using these facilities for free, all the time they want. This is an excellent place to bond with dads on their special day.
Maaliwalas atmosphere is always present in all communities of Camella Homes, so watching movies and SeriesSeries with your dad this Sunday is perfect at Camella! Happy Father's Day to all dads out there! Seize your day!