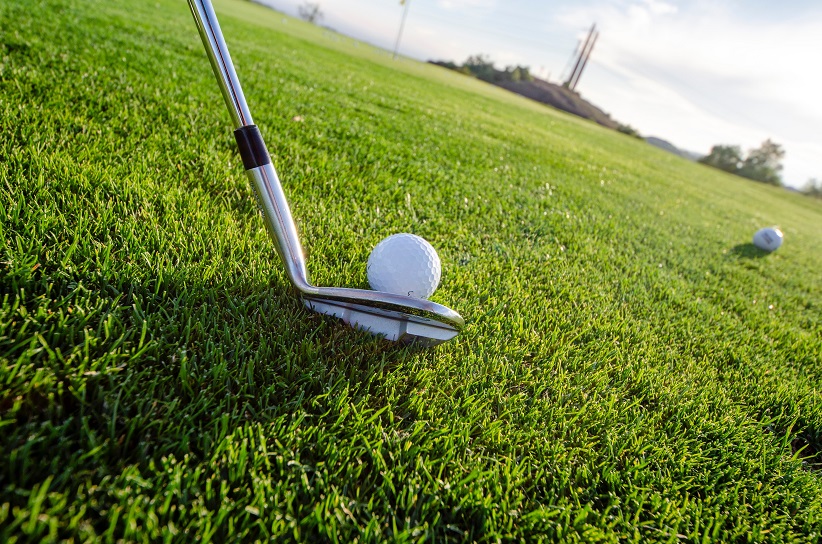 Golf is an expensive sport. There is even a myth or notion that if you select golf as your sport, you are one of those elites. Playing golf gives you a mark that you belong to a higher member of society. It is not overrated or exaggerated because the truth is that golf equipment and accessories are expensive. Most of them are made from quality materials that could last an entire lifetime. Plus, most golf courses in the Philippines and other countries are exclusive to affluent members of society.
Nonetheless, golf is a very relaxing sport when costly prices are worn off. It improves your flexibility and can fill your cravings for green open spaces. It builds character development, promotes well-being, improves business connections, and nurtures family bonds. So, if you wish to get a taste of luxury, here is the curated list of public and private golf courses in Central Luzon near Camella properties:
Golf Courses in Central Luzon that are Open in Public Access:
Public golf courses are hard to find. Perhaps, because golf is such an expensive ball game. Nonetheless, you can still get a chance to try this fantastic sport through these open-to-public courses in Central Luzon:
Have Fun in Air Force City Golf Club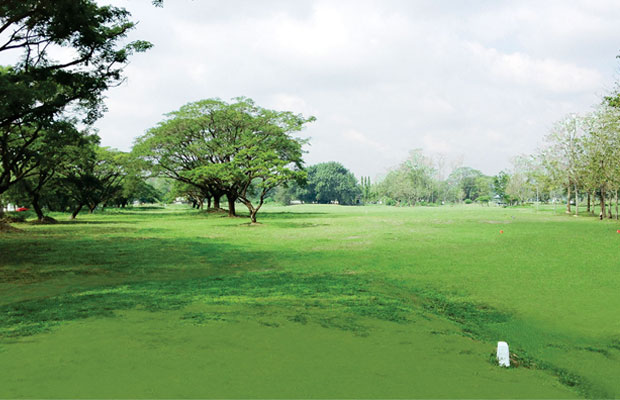 One of the most sought-after golf clubs in the Philippines is the Air Force City Golf Club in Angeles City, Pampanga. It is intricately designed to cater to various terrains, the critical point of playing golf. It houses 18 holes, green fairways, and well-maintained landscapes. For those who want to try this elite game, the golf club operates on a first-come and first-served basis. It means that regardless of whether you are a foreign tourist, a veteran military member, or a senior citizen, you have to come early.
The playing or green fee also varies depending on what type of holes you choose, between 9 and 18 holes. The prices may also go on your identification for their kind of guest. Sadly, they are not accepting credit card payments, but you may opt to pay directly in cash. The club also offers additional facilities, such as shower rooms, locker rooms, a driving range, and eateries.
How to get there?
The Air Force City Golf Club is reasonably accessible and runs along Manuel A. Roxas Highway. It is also near the DMIA or Diosdado Macapagal International Airport, which is why it is common for tourists to drop by. On the other hand, if you are a local from Manila who wishes to experience the elite game of golf, it will only take about one and a half hours. Since NLEX or North Luzon Expressway is available, taking your private vehicle up for a weekend adventure is accessible. Thus, consider living in Camella Pampanga if you aspire to become the best at this sport. It is a 10-hectare Spanish-Mediterranean community replete with impressive amenities. Its distance to the Air Force Golf Club is only 9.4km or almost an 8-minute drive.
Experience Majesty in Subic International Golf Club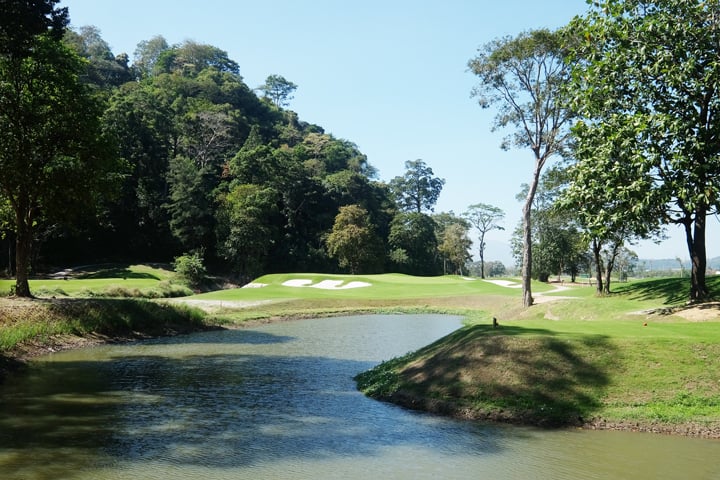 In 2018, the Subic International Golf Club became one of the best golf club courses in the Philippines. Initially, the golf course is made into a recreational facility for the US military. It was then designed and reconstructed by a well-known golf course architect, Desmond Muirhead. He transforms the place into a very challenging golf course wherein there will be 18 holes. Playing at this place will not only offer you with extreme golfing experience, but it will also allow you to breathe fresh cooling air. It is because the site is covered with new forestry. It even offers a majestic view of rainforest and greeneries!
How to get there?
The Subic International Golf Club is located inside the Subic Bay Freeport Zone. Therefore, if you are coming from the NAIA or Ninoy Aquino International Airport, it will take you about two and a half hours. However, if you will be arriving at Clark International Airport, it will only cost you about an hour's drive. Thus, if you want a permanent place where you can stay, you may opt to buy a house and lot for sale in Subic. Camella Subic will be a good option for you! It is a 17-hectare Mediterranean-themed house in Brgy. Anyway – Sacatihan, Subic, can give you a thrilling 365 days of staycation.
Show Off Your Skills in Cattle Creek Golf and Country Club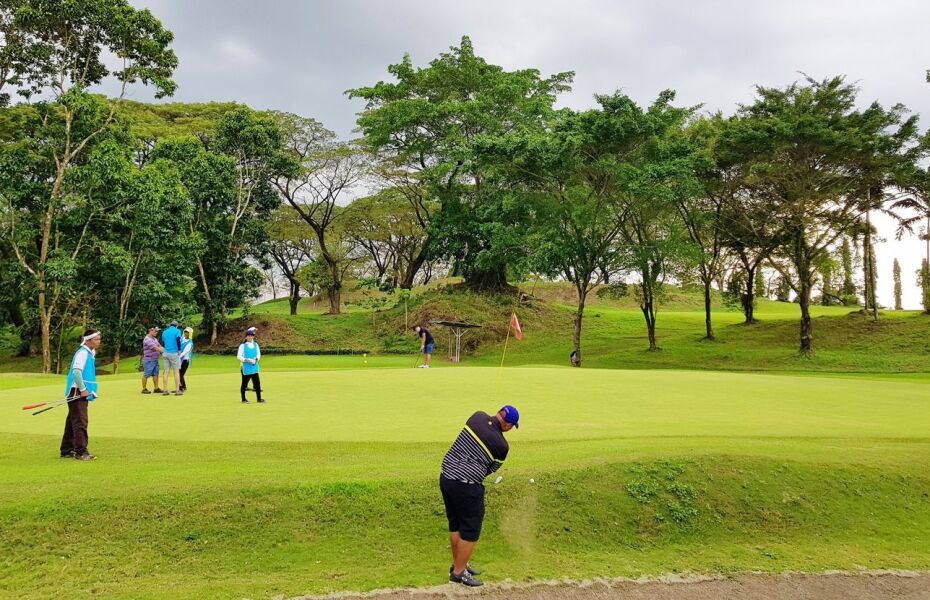 A public golf course that anyone can visit is the Cattle Greek Golf & Country Club in San Jose del Monte City, Bulacan. It is a fair golf club with 18 holes in total. The overall design came from a Filipino professional golfer known as Ben Arda. It includes narrow and medium fairways with towering trees at the sides.
There are other facilities inside this country club: a golf driving range, a mini bar, showers, and lockers. It even has a pro shop where you can buy new golf equipment, accessories, and supplies. Pull carts and caddies are also available for rent, so there's no need for you to take the toll of physically bringing all the supplies. It is open daily, but green fees may vary from weekdays to weekends.
How to get there?
The city of San Jose del Monte is just a few hours away from Manila. If you have a private car, you can easily access the area and eventually come back the same day. However, if you want to stay closer to this golf course, you may consider looking for a house and lot for sale in Sta. Maria, Bulacan. For instance, Camella Sta. Maria is only 11 km from the Cattle Creek Golf & Country Club. It is also near primary convenience such as All Day Supermarket, All Home, Vista Mall Sta. Maria, and the Coffee Project Sta. Maria.
Private and Exclusive Golf Clubs in Central Luzon
You can find numerous private golf clubs in the Philippines. It outnumbered the presence of public golf courses throughout the country. However, if you've got the money and have all the interest in this sport, you can browse their respective websites and look for membership requirements or fees. They are near Camella properties, so make sure you search for them, too! They are as follows:
Meet Exclusivity in New Asia Golf & Spa Resort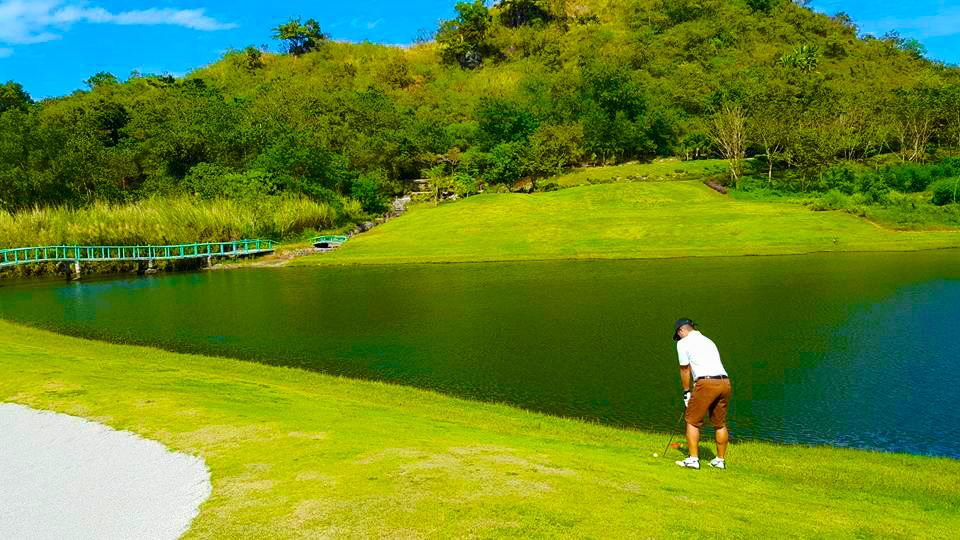 Are you looking for a golf course infused with a relaxing resort? Hop on your vehicle now and traverse through the city of Capas, Tarlac. You will visit the New Asia Golf & Spa Resort in Camp O'Donnell. It is a well-loved and well-visited place by elite golfers who even travel across provinces, so they can only try its 27 holes. Unlike other golf courses mentioned above, this golf club and spa resort are exclusive to its members. If you wish to visit, you must be accompanied by a premier member. Hence, this top-notch golf club has 108 par with a relatively new course. Other facilities that members experiences here are clubhouse, lounge, locker rooms, massage rooms, coffee shop, and pro shop.
Where to Stay in Capas, Tarlac?
After a long day of playing golf, there's a higher chance that you no longer have the sufficient energy to drive back home. Because of that, it is only plausible that you will spend the night in Capas, but the question is, 'Where are you going to stay?' Have no fears! Camella Capas is there for you! For an estimated 30-minute drive, you can relax in a dream community of Camella Capas. It bridges progress and ageless beauty! If you wish to purchase a house and lot for sale in Capas, house units in this community are your only best shot. A convenient life that you've always been waiting for is possible here.
Hit Fairways and Greens in Beverly Place Golf Club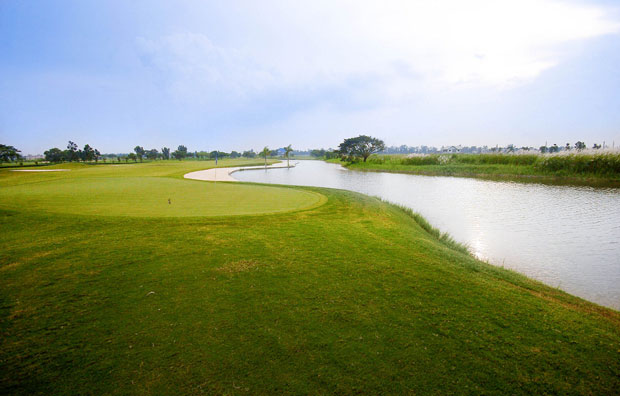 One more private golf club in Mexico, Pampanga, is the charming Beverly Place Golf Club. It Is expertly and thoughtfully designed by a notable golf player in history, Mr. Gary Player. It even hosts a prestigious golf tournament. Currently, the place only offers access to its nine holes upfront, but the remaining nine holes are still under reconstruction. Despite that, golfers in Central Luzon still pay a visit! After all, it is an ideal place abundant in the scenic landscape, artificial lakes, extensive flowery gardens, well-maintained terrains, indoor activities (such as tennis and badminton), restaurants, swimming pools, and a jacuzzi.
The place is exclusive for Beverly Place Golf Club's members only, but you can still play as long as a registered member accompanies you. It is open daily from 5:30 a.m. to 7:00 p.m. Advanced bookings or reservations are highly recommended, so reserve a personal tee time before visiting!
Where to Stay?
Are you looking for a house and lot for sale in Apalit where you can spend less travel time going to the most-loved golf course of Beverly Place Golf Club? If so, browse through Camella Fiorenza's home catalog now! You will get a chance to live in a secured community with a unique blend of prominence and exclusivity. It is in the middle of the ever-developing of Pampanga, with accessibility at its finest. Invest now in the best place to start – the Camella Fiorenza!
Have a Great Play in Anvaya Cove Golf and Sports Club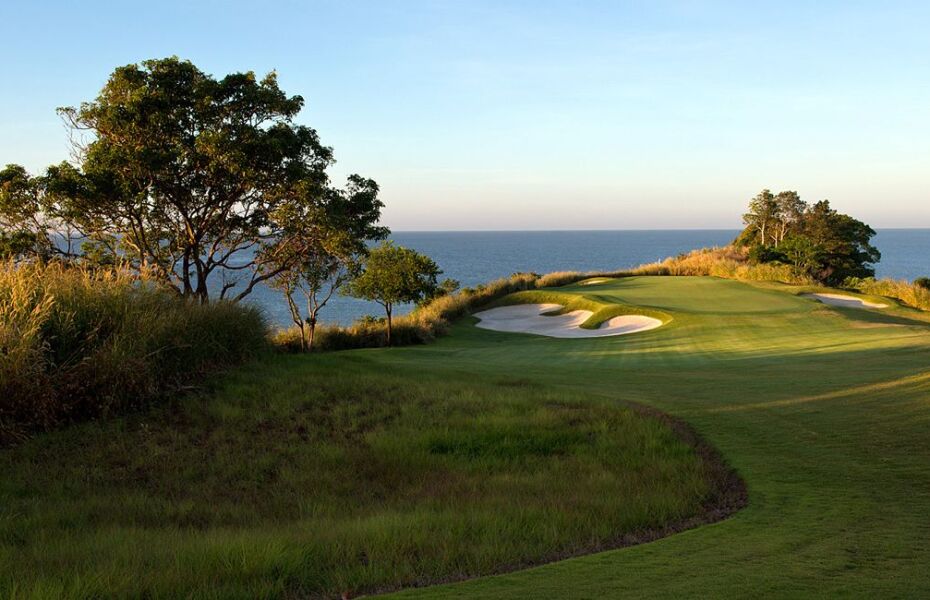 At the heart of Morong, Bataan, sits an entire Anvaya Cove Golf and Sports Club golf course. It is not open to the public, as registered members can only enjoy its scenic view. The golf course has a total number of 18 holes. If members plan to play, they should at least drop a reservation message via phone call seven days before their intended play time date. If you are not a member, you can apply for one or ask a friend who is already a member to accompany you to the club. Rest assured, spending time in this place is worthwhile because it sits on high grasslands while being connected to Bataan's tropical rainforest. You can even enjoy the encapsulating view of the West Philippine Sea!
Members can use additional facilities, including a tee house, a mini bar, a clubhouse, a pro shop, a restaurant, a function room, and a shower and locker area for male and female guests. For traveling measures, a two-and-a-half-hour drive is what you need to allot for traveling when you are residing in Manila. Traveling moments will be easier and less hassle if you have a private vehicle.
Lead an Upgraded Lifestyle in Camella Homes
A trusted housing developer of Camella Homes has spread its branches nationwide. In Central Luzon, there are already a couple of housing projects that are near life convenience. Should you wish to upgrade your lifestyle, come home to a dream community that can provide all of your needs. None can surpass the benefits of living in the Mediterranean-inspired houses of Camella Homes. It is near primary establishments, transportation hubs, places of worship, schools, and medical centers. It is even close to entertainment facilities like the golf clubs mentioned above. If you have a hard time where to start, here's a list to guide you on which best spots in Central Luzon are perfect for a sport-lover like you.
Camella Branches in Central Luzon that are near Golf Clubs: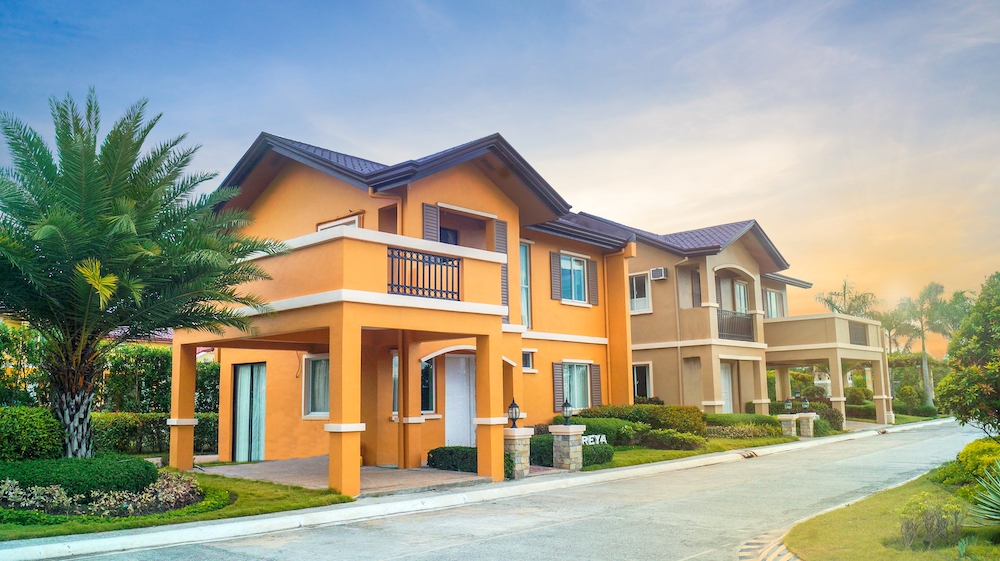 Camellia Fiorenza in Apalit – It is a 14-hectare exclusive community that provides convenience at your doorsteps. Health care is just a few minutes away, high-quality education only takes a few steps, and transportation hubs are within reach.
Camellia Angeles, Pampanga – It is a Spanish-Mediterranean-themed community that sits at the heart of Pampanga. It is a perfect place for you should you wish to experience a bit of everything in one stop. It has a rich culture, history, and food recipes, so there's nothing left for you to look at more. The best series of house models that you can choose from this community are Alli, Bella, Cara, Dana, and Ella. Its Grande Series, on the other hand, consists of Freya and Greta.
Camella Sta. Maria – If you want to reside in a place that is closely near the busiest part of the metro, you can look for available house and lot units in Camella Sta. Maria. It offers house models from Camella Series, Grande Series, and Lessandra Series. You can choose payment schemes such as spot cash, deferred, or installment.
Camella Subic – If you value the pricing of your house over time, you should invest in Camella Subic. It is a secured community with well-maintained features such as shuttle service, landscape gates, 24/7 security, concrete paved roads, and a perimeter fence.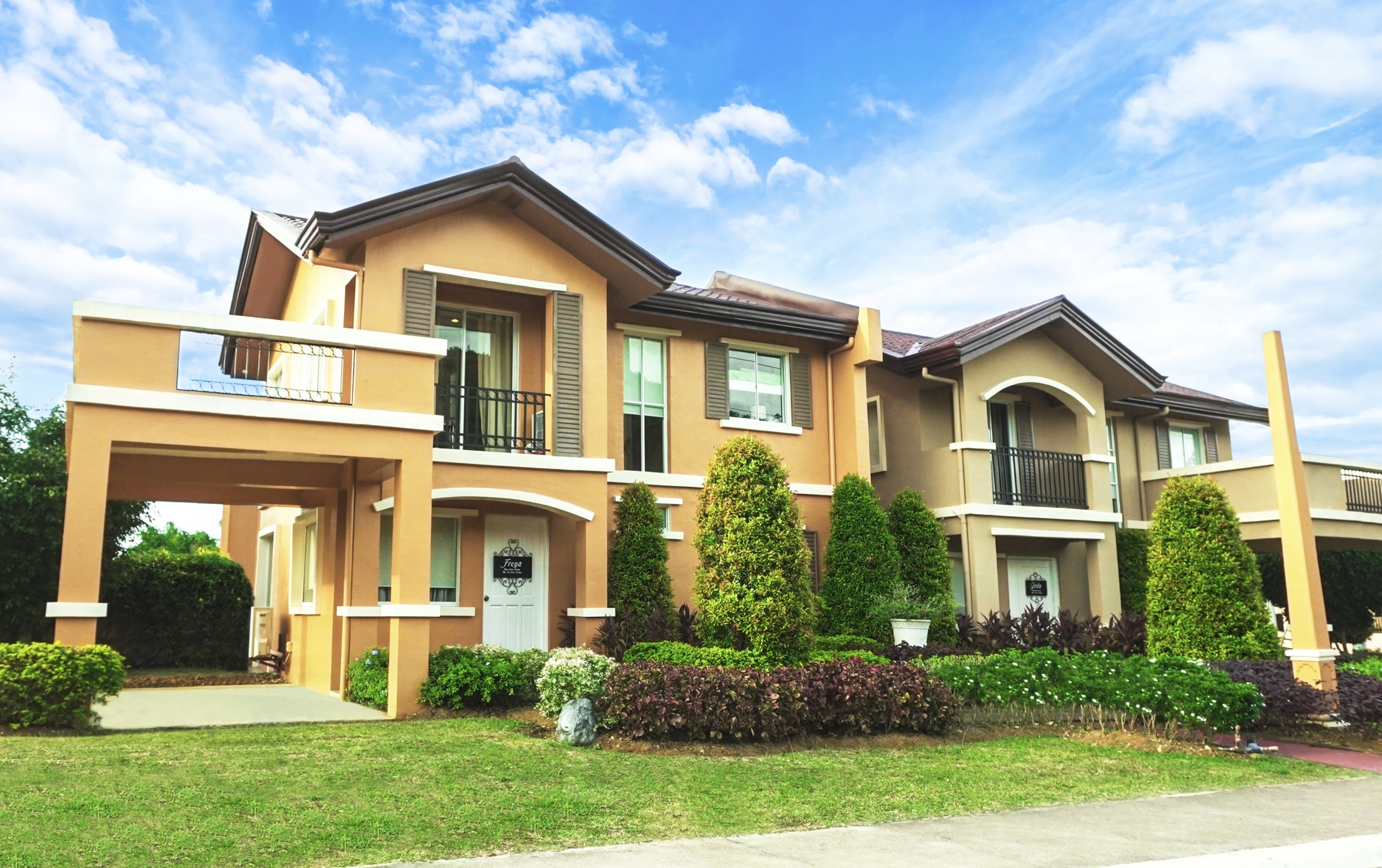 Check out our Properties in the Philippines
Check out our catalog of house and lot and condo for sale in the Philipines!