Filipinos are known for having a tight-knit bond with their families. Wherever we are, we make sure to allot our time to bond with the people closest to us. Thus, spending quality time with our family is a cherished tradition.
After a week of work stress, school tasks, and long, exhausting days of running errands, sometimes, the only thing we look forward to is spending the weekend at home with our families.
One of the best ways to bond with your family is by watching a film or series that entertains everyone.
There are a lot of platforms where you can catch outstanding shows with multiple episodes. Check out some shows on Netflix series, Disney Plus, Amazon Prime Video
Binge Watch to Unwind
Binge-watching your favorite shows is a great way to unwind. However, due to how fast, tiring, and draining our daily routines can be, it is reasonable for us to feel too tired to plan a trip out with our family.
Hence, instead of going on traditional summer camps, family vacations, playing outside, or weekend getaways, having a good series to watch is a great alternative to release some tension and relax our minds from stressors, even just for a couple of hours.
What's a great series to binge-watch, you might ask? When looking for the best series to watch at home, you must consider that every person has their own preferences. While some enjoy a compelling drama, others enjoy a slight tinge of dark humor.
This article lists the best TV show shows featuring science fiction, dark comedy, teen drama, and an incredible ensemble cast. Cozy up, Put on your jammies,  and get lost in your next favorite show's intense emotions and plot twists.
Best TV Series to binge-watch with your Family
Feel the Thrill with Lupin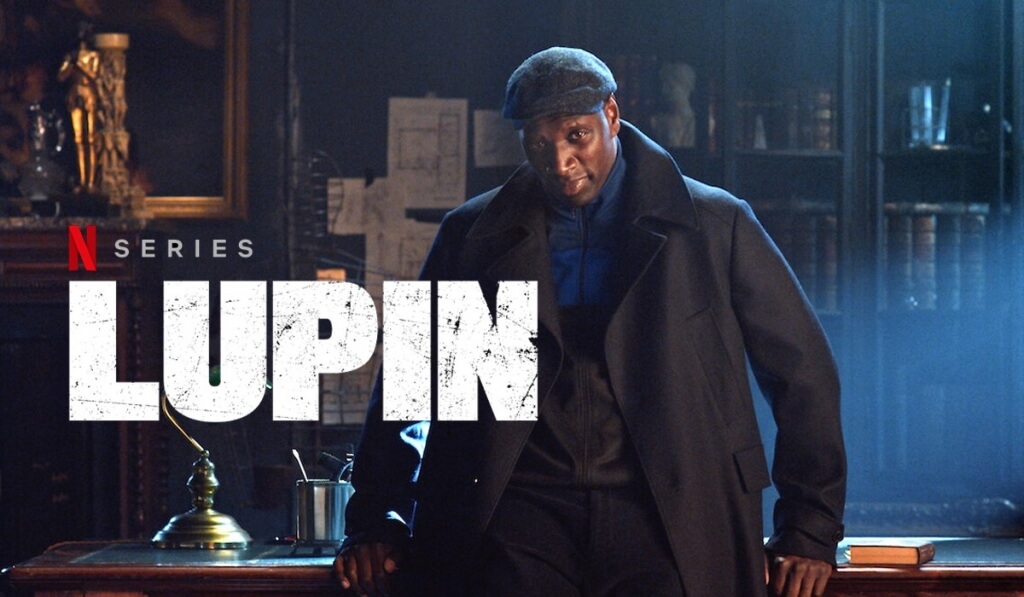 Starting the list strong with Lupin. If you are into well-crafted films combining mystery, suspense, and heist, Lupin might be your top pick. This show is a French action drama with three seasons that will give you chills.
The plot of the series is inspired by the famous Lupin story we have known since childhood. The primary character seeks revenge for the injustice of his innocent father. The film tackles different concepts, such as emotional depth and family orientation.
Lurther, Lupin is showered with illusions and tricks, making it appealing to the audience. You will be amazed by how brilliant this show's plot and setting were brought to life.
Top Review
"Lupin is such fun escapist entertainment. It's got the right balance of humor, mystery, suspense & emotional story that makes you care for the protagonist's journey."
Robbing Views and Success: Money Heist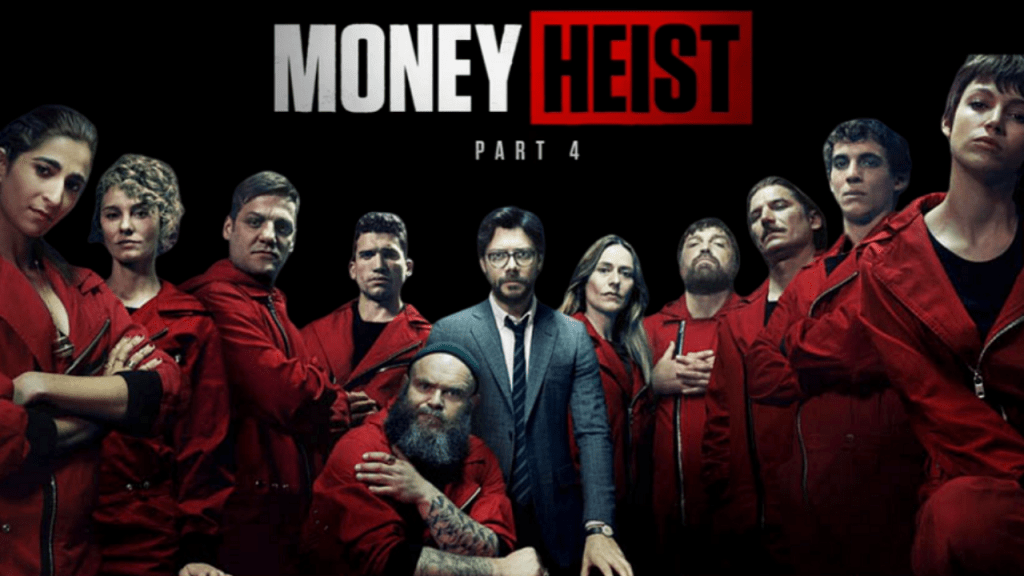 Staying within the comforts of thriller and action, comes Money Heist. First released in 2017, this Spanish series captured the world in a snap. Currently in its fifth season, the TV series offers a perfect ratio of drama, thrill, action, and romance.
Like Lupin, this brilliant film has incredible mind games and flawlessly executed strategies. The twists of events will keep you glued and even intrigued. 
Top Review
"This show is literally addictive, and the kind of fast-paced, adrenaline-fueled entertainment that can numb half your brain while you watch it, and that'll keep you hooked, devouring episode after episode." 
Master the Mindgames with The Queen's Gambit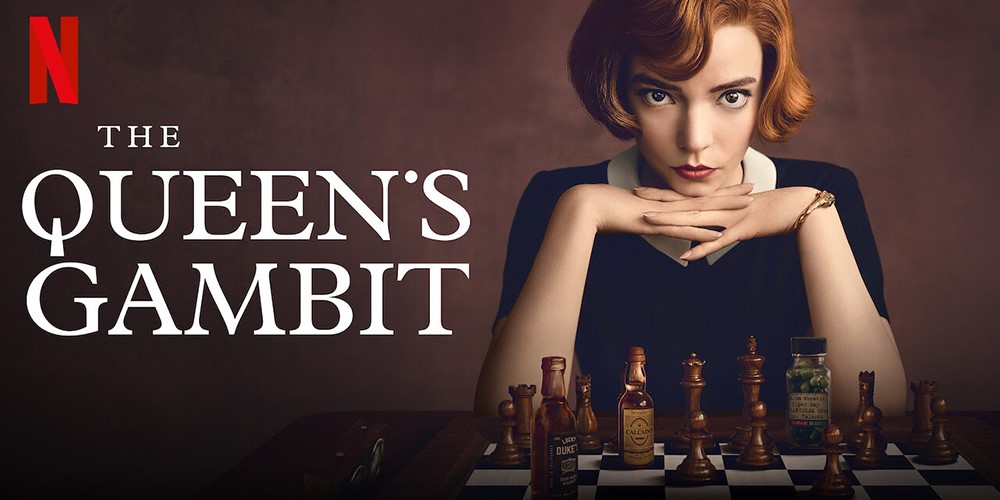 One of the present-day must-watch series is The Queen's Gambit. The story was a brilliant adaptation of the 1983 novel by Walter Tevis with the same name. The series follows the story of a female prodigy who finds herself playing chess with a janitor and learns how to battle inner struggles and setbacks.
Her complex character gives more spice to her compelling desire to succeed. Do not be fooled by the technicalities of this show; this series will not intimidate anyone, even if you are not into chess. Beyond the concept of playing chess, the show illustrates the desire for victory.
Like any success story, the film reflects the reality of climbing one's way up to success. It is a story of putting everything you have to get you where you want to be. Definitely worth watching!
Top review:
 "Anchored by a magnetic lead performance and bolstered by world-class acting, marvelous visual language, a teleplay that's never less than gripping, and admirable willingness to embrace contradiction and ambiguity, it's one of the year's best series." 
Dive into Love and Disrepute with Bridgerton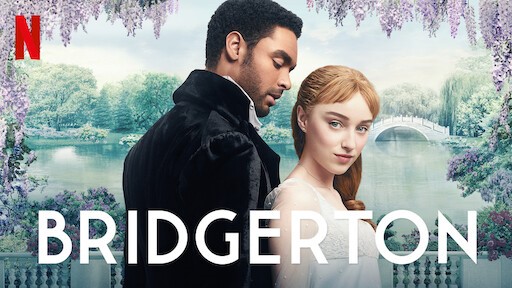 Falling in love with soft aesthetics and sophisticated tales, Bridgerton is a series that will have you experience its dreamy scenes with enthralling cinematography and music. Its storylines are perfectly well-written, catchy, and compelling.
The drama transports viewers to London in the early 1900s, where drama, love, and scandals unfold. A seamless mix of history and scandal keeps its audience at the edge of their chairs. The funny classic gossip scene sends riveting poetic grandeur, too.
Plus, this movie pulls romance, scandal, marriage, societal predicament, parenting issues, and sacrifices. 
Top review:
"What sets this show above other period dramas of its kind is its emphasis on the relationships between its characters, from friendships and romantic entanglements to familial bonds."
Solve the Mystery: The Umbrella Academy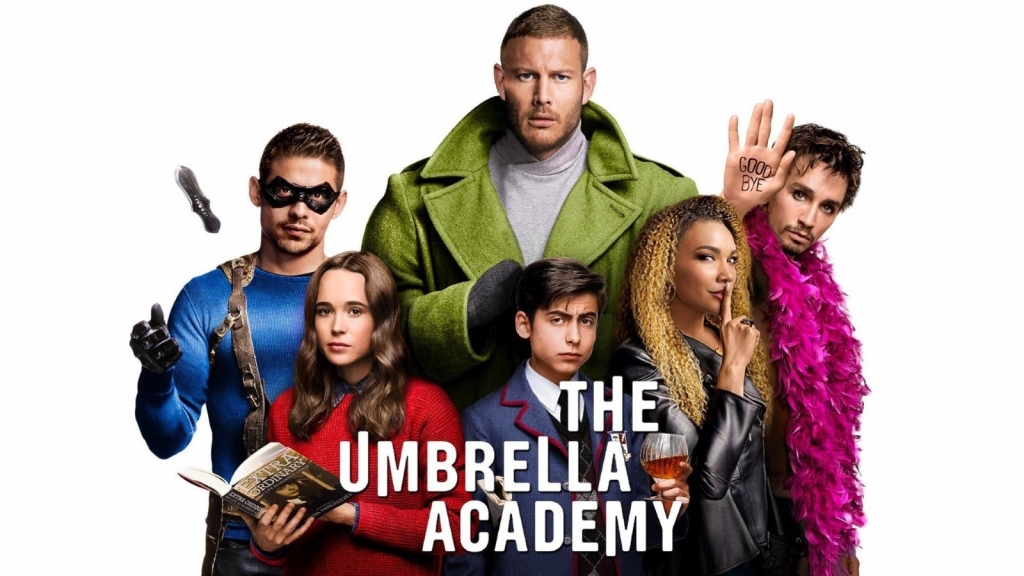 Craving for comedy, action, and complex characters? Search no further. The Umbrella Academy got you covered. The story evolves to reunited estranged siblings, who uncover an outrageous family secret later.
More than your typical hero movie, this series features characters with their own distinctive inner monsters, making it so captivating when emotions start to build up. Recently, Netflix confirmed that The Umbrella academic will have a fourth season.
According to the Showrunner, Steve Blackman, the fourth and final season of the film will only have six episodes. So what are you waiting for? Start watching the first three seasons of umbrella academy to be able to catch the fourth just in time for its release.
Top review:
"Somewhere between the talking chimpanzee butler, the rampant time travel, and the threat of the apocalypse, the Hargreeves family's [business] is the show's most important element."
Learn and Survive the Game: Squid Games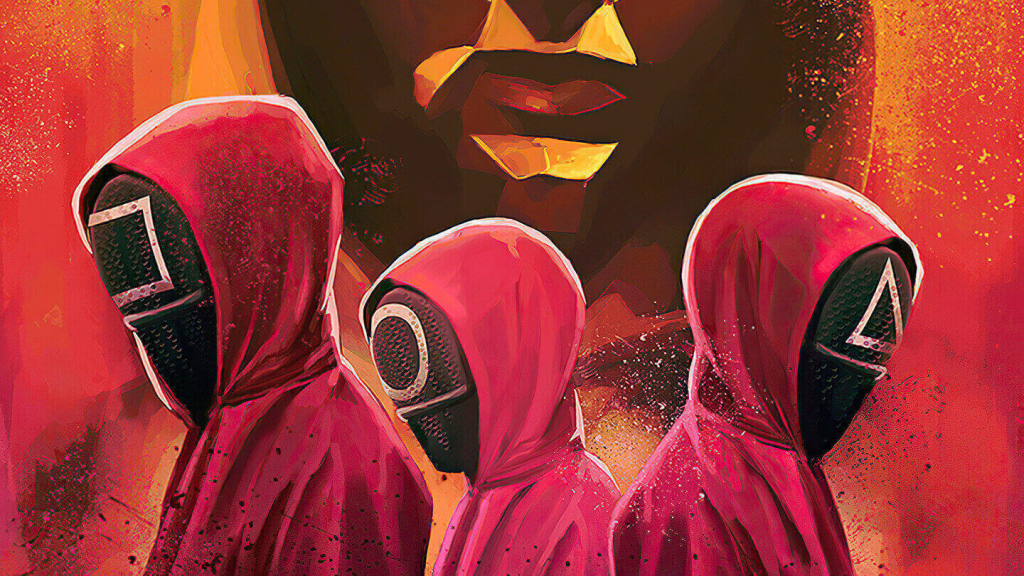 Definitely one of the modern day series that took the world by storm, Squid Game. This South Korean series that follows a group of financially desperate contestants who participate in deadly, children's games for a life-changing prize.
The first season's nine episodes take viewers on a relentless and suspenseful journey, delving into the characters' pasts, fears, and ethical dilemmas. The show offers social commentary and a thought-provoking exploration of the human condition within a dark, immersive narrative.
The long awaited second season of Squid Game is expected to be released late 2023 to early 2024 much to the delight of dedicated fans. That means, you can still binge on the first season of the show with your family.
In Squid Game's highly anticipated second season, viewers can expect the story to continue evolving, introducing new challenges and characters while further delving into the consequences of the deadly games.
Top Review
"Squid Game" is a social allegory informed by Korean history. There's more to the game than gambling and violence.
Explore the World of Fantasy in The Witcher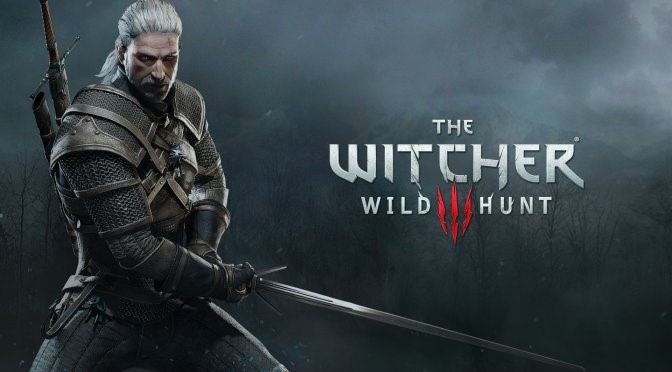 Any fan of Game of Thrones? Those looking for a similar plot with the cult classic should definitely put The Witcher on their list. This show is another brilliant adventure into a high fantasy world.
The characters excellently portrayed the roles, not to mention the on-point cinematography. The show combines thrilling action, intricate storytelling, and compelling characters, making it a must-watch for fantasy enthusiasts.
Top review:
"The Witcher is most certainly not for the faint of heart and scores points for the pure entertainment factor alone. It is by no means perfect but definitely entertaining."
Kill Me, Heal Me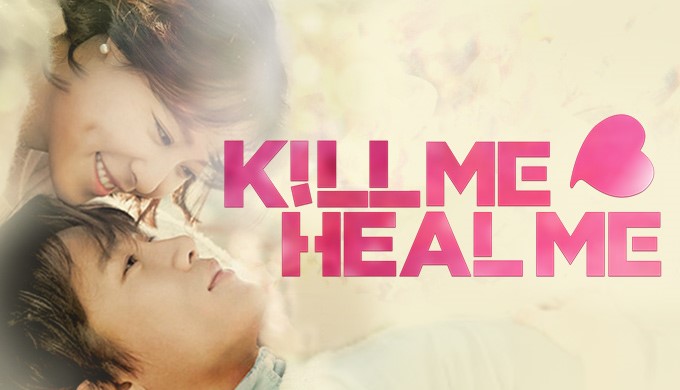 All ears from Korean drama enthusiast, as we go on with the list, here are some Korean drama tv series and shows that would surely warm your heart, make you laugh, and Keep you on the edge of your seat with suspense and drama.
Starting with Kill me, heal me. If you're in the mood for a captivating romantic comedy-drama with a hint of mystery and thriller, this Korean series is a game-changer.
The story revolves around a wealthy businessman with a rare medical condition, and as the plot unfolds, you'll witness his extraordinary ability to navigate his multiple personalities. This show is packed with valuable life lessons that will leave you with profound insights.
Be prepared for moments that will make you roll your eyes, get angry, or shed tears, but there are also plenty of humorous scenes that will have you laughing heartily. With its impeccable cast, this series will undoubtedly warm your heart.
Top review:
"A must-watch series. I knew a little about DID (Dissociative Identity Disorder), but this series was a blast. With an amazing script, story, and direction, you need amazing actors. This drama was an all-in-one package. Sometimes, you won't be able to control yourself; you will have a heavy heart."
Find Harmony in Hospital Playlist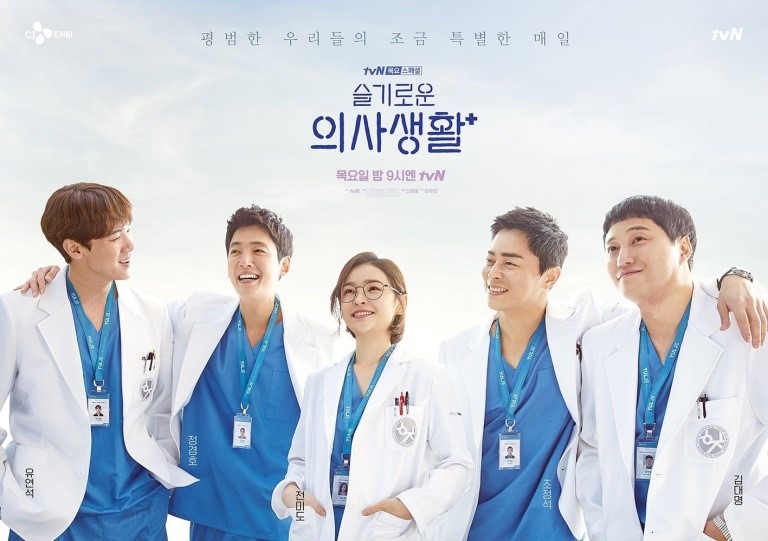 The heartwarming bonds of a tight-knit group of high school best friends take center stage in Hospital Playlist. This series is a delightful package that explores the themes of friendship, family, strong work ethic, humor, the healing power of music, a love for food, and valuable life lessons.
In contrast to typical medical dramas with daunting hospital directors and exaggerated medical emergencies, Hospital Playlist offers a refreshing escape from the hectic pace of life, providing a soothing and detoxifying experience for viewers.
Top review:
"It's an awesome medical drama with a mix of romance and comedy. It focuses mainly on five doctors who have been best friends since 1999. It shows the lives of doctors not only in the hospital but also outside the hospital."
Discover the Life Behind Bars in Prison Playbook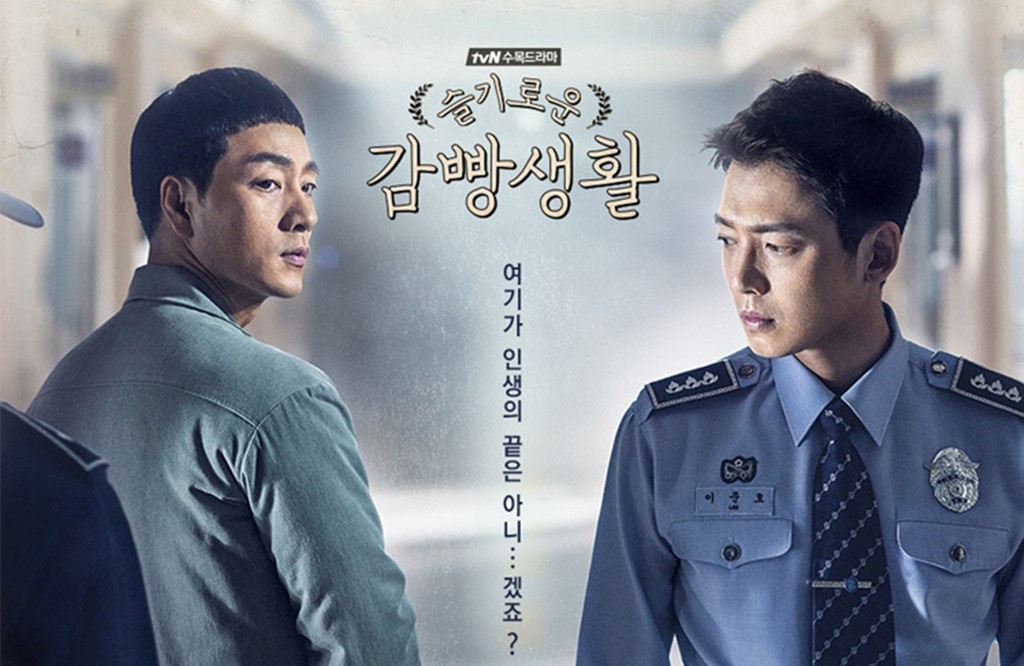 Do not be fooled by this series title, this film is brimming with warmth and hope. It follows an athletic, kind, and fiercely protective brother who finds himself incarcerated after accidentally killing his sister's assailant.
Inside prison, he forms a unique bond with his best friend, who happens to be a prison guard, as well as his fellow cellmates, creating a tight-knit squad that values mutual respect.
This drama skillfully unveils the flaws in the justice system, shedding light on cases where the innocent suffer without due process.
The critically acclaimed performances by two women the main characters have earned them viewers' admiration and accolades.
Top review:
"Honestly, if you're looking for something heavy and emotional roller coaster, just watch this beautiful drama, and this won't disappoint."
In today's fast-paced world, finding time to relax and bond with family can be a challenge. However, the solution is often as simple as binge-watching television series together.
Whether it's diving into the spine-tingling mysteries of "American Horror Story," sharing laughs with an animated series, immersing in the thrilling superhero genre, or enjoying a light-hearted comedy series, there's something for every family.
Only Murders in the Building
Only Murders in the Building is a comedy series with a star studded cast and lovable characters each episode. While its general theme is murder mystery, the series come with a hint of dark humor.
The plot features an amazing cast of three strangers who initially do not know each other but with a common interest in true crime podcasts. They became friends as they investigated the suspicious deaths in their apartment building.
The central characters are played by veteran actor Steve Martin, Charles-Haden Savage is a misanthropic former television actor. Martin Short gives life to the character of Oliver Putnam, a struggling Broadway director, while Mabel Mora, a young woman requested by her aunt to renovate her apartment unit.
All three characters live in the same affluent upper west side apartment building called The Arconia.
The television series which premiered for one season in Hulu in 2021 is created by Steve Martin and John Hoffman with Martin also as its executive producer.
Renewed for two more seasons, Only Murders in the Building is now playing its fourth season and has received critical acclaim for the outstanding performances of its lead cast and comedic approach to crime fiction.
The anthology series featured famous and veteran actors and actresses including Meryl Streep, Sting, Paul Rudd, Amy Schumer, Cara Delevingne, Tina Fey, Nathan Lane, Michael Rapaport, Jimmy Fallon, Shirley MacLaine, Matthew Broderick, Jane Lynch, and many more.
It has received nominations and multiple awards for the Primetime Emmy Award for Outstanding Comedy Series and Golden Globe Award for Best Television series – Musical or Comedy.
Selena Gomez has been nominated for her performance as Mabel for a Golden Globe while Martin and Short were applauded for their stellar performances receiving coxed acting nominations at the Primetime Emmy Awards and Golden Globe Awards.
Stranger Things
Stranger Things is an American science fiction horror drama television series written and created by the Duffer Brothers for Netflix, with its first season released in 2016. The second and third seasons was released in 2017 and 2019, with the fourth season aired in two parts last May and July 2022.
The fifth and final season of Stranger Things was released in February just this year.
The setting is in the 80's and revolves around the lives of people living in a fictional town called Hawkins, Indiana.
Hawkins is plagued by an alternate dimension called the Upside Down when a nearby facility experimenting on the paranormal and supernatural, and at times, even humans resulted in the opening of a gateway between the other dimension and the real world.
The pilot season started in 1983 when main character Will Byers was abducted by an ominous creature from the Upside Down dimension. It was about the same when a young psychokinetic girl named only as Eleven escaped from the laboratory.
She was found by Will's friends and secretly kept at the basement of their house. Meanwhile, Will's mother Joyce and Jim Hopper, the town's police chief embarked on a search and rescue operation for Will.
The second season is set a year after Will's disappearance. This season covers Will's rescue and his friend's discovery of his possession by the creature from the Upside Down world. Will began having premonitions of Hawkins' fall and defeat.
Leading up to the Fourth of July celebration in 1985, several months after Will's rescue is the setting of its third season. In this season Eleven and Will's best friend, Mike, developed a relationship – much to the chagrin of the town's police chief who serves as Eleven's adoptive father.
The episodes mostly centered on the Starcourt Mall, the newest mall in town that has displaced many of the town's local stores. Unknown to the townsfolk, a secret Russian laboratory underneath the mall is operating with the mission of opening the gateway to the Upside Down world.
One of the other world's creature which the group named "Mind Flayer" takes control of Billy's do its mind to do its bidding that eventually took Billy's life in the end.
The fourth season, set in March 1986 opens with Joyce, Will, Eleven, and Jonathan moving to Lenora, California to begin a new life. Eleven struggles from bullying and the loss of her powers.
At the same time, a creature from the Upside Down world called Vecna, begins killing Hawkins residents and eventually opens the gate between the two worlds. A Dr. Sam Owens brings Eleven to another laboratory to help her get back her powers while Joyce and Murray attempts a daring rescue of Hopper in Russia.
The series showcases a powerhouse cast of named actors and actresses beginning with Winona Ryder and Millie Bobby Brown. The ensemble cast also includes David Harbour, Finn Wolfhard, Gaten Matarazzo, Caleb McLaughlin, Natalia Dyer, Charlie Heaton, Paul Reiser, Maya Hawke, and Brett Gelman.
Stranger Things was widely viewed and received numerous nominations and awards.
Sex Education
Sex Education is a British television series on teen sex comedy drama about the personal lives of teenagers and adults from a fictional town in London called Moordale. The series and its season explores personal struggles and all the fuss associated with sexual intimacy.
The series involves stars and supporting characters including Asa Butterfield, Gillian Anderson, Ncuti Gatwa, Emma Mackey, Connor Swindells, Kedar Williams-Stirling, Alistair Petrie, Mimi Keene, with Emmy Awards winner Aimee Lou Wood completing the lovable cast.
The plot of Sex Educationfollows the life of a student in Moordale Secondary School, Otis Milburn and his friends Eric Effiong, his gay best friend; Maeve Wiley, a smart but rebellious teen who later became Otis's love interest, plus other interesting characters.
Jean Milburn is Otis's mother and a sex therapist who holds many sexual affairs but never any romantic relationships is partly the reason for Otis's ambivalence on sex.
Created by Laurie Nunn as a Netflix series, Sex Education has been critical acclaimed for its performances, writing, directing, production value, and the mature treatment of its themes.
With over 40 million viewers streaming after the release of its first series in 2019, Wood won the BAFTA TV Award for Best Female Comedy Performance for her roles in the second series.
Its third series won Best Comedy Series at the 50th International Emmy Awards.
Go for the Classics
The Star Trek Series
Based on the science fiction television series, Star Trek is an American media franchis with intriguing characters created by Gene Roddenberry. The first of the thirteen television series billed Star Trek and is now simply referred to as The Original Series (TOS ) came to life in 1966.
From its debut, the series moved on to release eight live-action television series, three animated series, one short-form companion series, and a series of feature films.
Thirteen television series make up the Star Trek franchise, amounting to 901 episodes across 47 seasons. The series includes the following:The Original Series, The Animated Series, The Next Generation, Deep Space Nine, Voyager, Enterprise, Discovery, Short Treks, Picard (which appears to be one of the favorites), Lower Decks, Prodigy, Strange New Worlds, and Very Short Treks.
The season received multiple nominations and multiple Emmy Awards among others.
Star Wars Series
The long running Star Wars franchise has spawned multiple films, produced numerous spin off series, and television series. There were two animated series release around the 80's with additional animated series in 2000s.
After Disney acquired Lucasfilm, the former kept The Clone Wars in the canon for continuity of Star War films. After the acquisition two other half-hour animated series, Rebels (tying it to the original trilogy) and Resistance (tying it to the sequel trilogy).
The Bad Batch launched in 2021 in Disney+ is an additional spin off series from the Clone Wars with an additional animated anthology series produced : Visions in 2021 and Takes of the Jedi in 2022.
An animated series called Young Jedi Adventures premiered this year in May. Live-action series, The Mandalorian was released in Disney+ in 2019 which produced two more spin off series called, The Book of Boba Fett and Ahsoka. Obi-wan Kenobi, Andor, and The Acolyte were additional live-action series — all to the delight of longtime fans.
Other Series in Your Must Binge on List
Other series are also worth looking into. If you are looking for something to watch that explore the the everyday lives and struggles of teenagers, the Sex Education is the series for you. Also check on tv shows Stranger Things, Gilmore Girls and Big bang Theory.
If you are in for a fright or adrenaline pumping night, check out Breaking Bad, Hunger Games, and the Hill House series.
And if you have a lot of spare time for long-running series with at least six seasons on its portfolio, you may want to include popular series like Walking Dead, Friends, Suits, Portlandia, The Vampire Diaries, and Criminal Minds.
Camella: A Haven for Every Filipino Family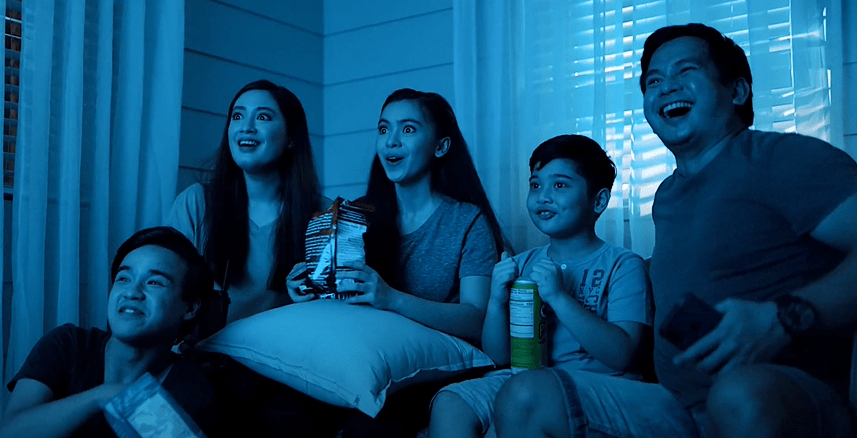 Binge-watching with the family provides the perfect opportunity to unwind, connect, and make lasting memories. It's a time to escape into different worlds, embrace shared laughter, and experience moments of suspense, excitement, and heartwarming stories.
As we spend time at home, the shows we choose to watch become mirrors reflecting our values, sparking conversations, and inspiring us to become the best versions of ourselves.
Camella offer the perfect haven for every Filipino family to feel safe and grow. With its diverse house and lot offerings, you can create a home where you'll cherish these memorable moments, no matter how rough times may get.
Choose Camella as your haven and continue building a bright future with your loved ones.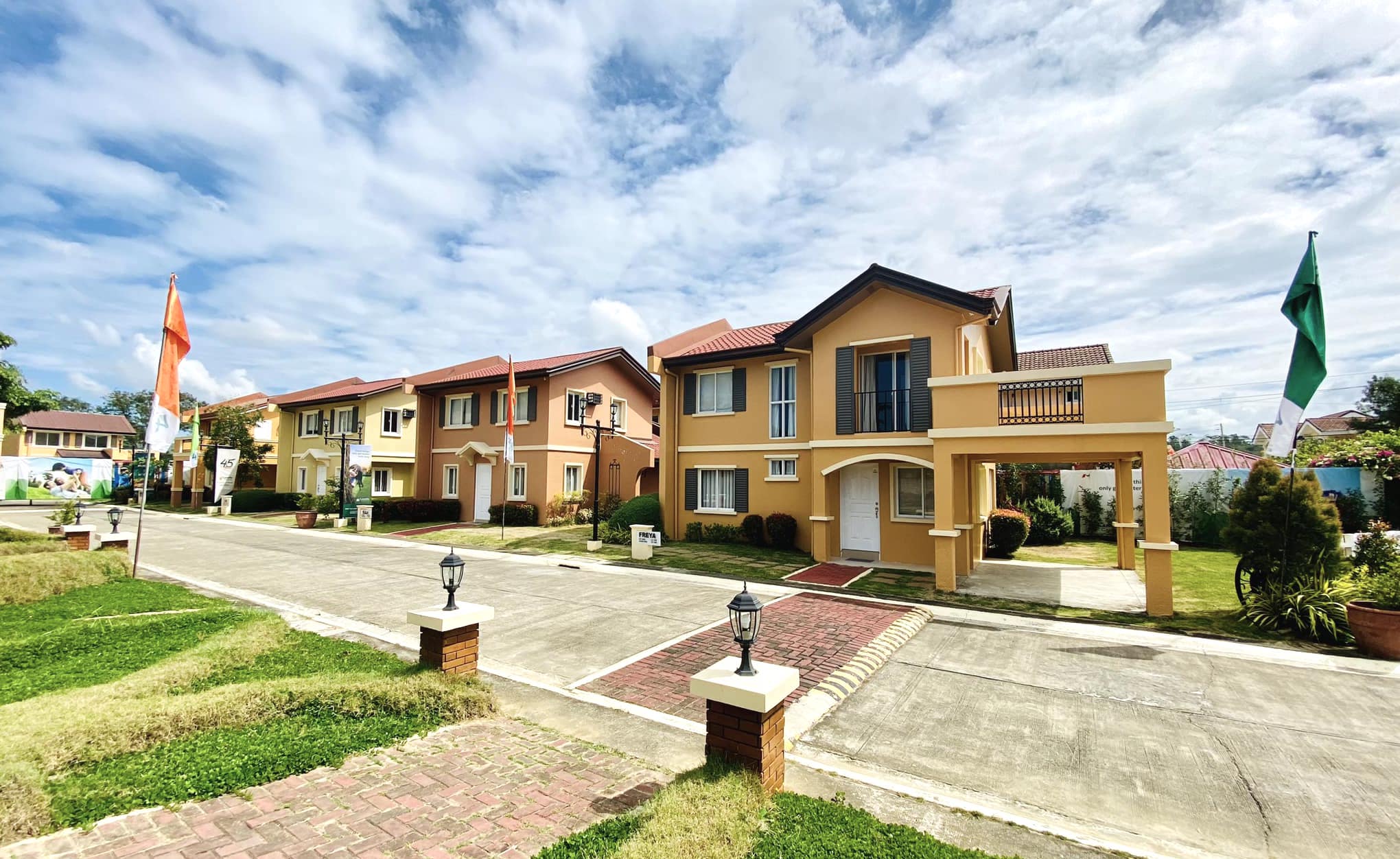 Check out our House and Lot for Sale Properties
Discover our house and lot for sale properties in the Philippines