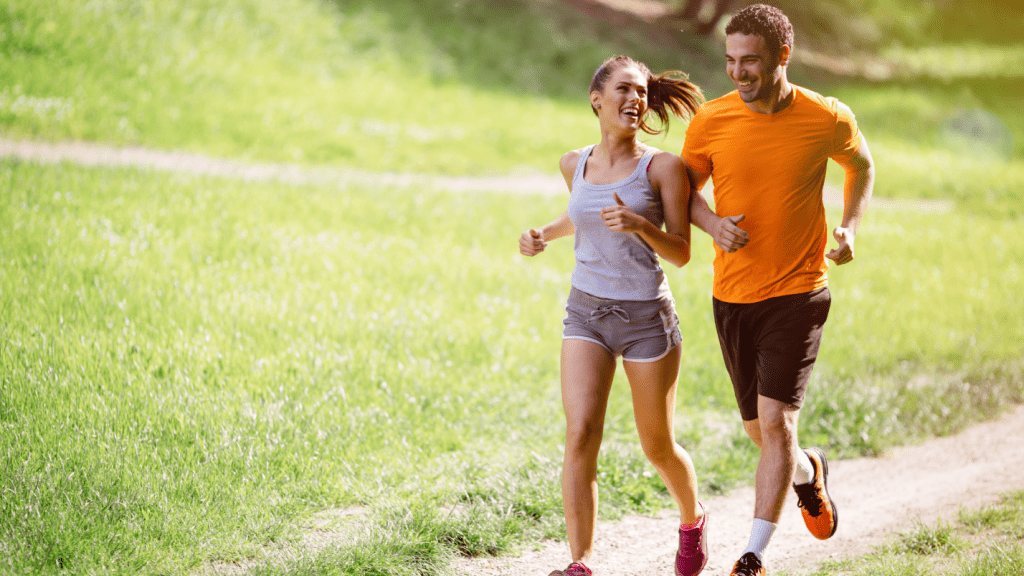 Photo source: canva.com
Are you currently on the hunt for a property for sale? In that case, you may now be mentally listing the ideal characteristics of your future home. Before anything else, you are probably concerned about your house's floor and lot areas and what you plan to do with these spaces. While these are very important factors, many tend to focus solely on these and forget to check the health of their neighborhood. 
Moving to a new home not only means moving your things. It also entails relocating your hobbies, your habits, and your entire lifestyle. That said, the first thing you should ask is, can your new home provide for the same, if not an upgraded lifestyle?
Importance of health and wellness
The onset of the pandemic from the previous year was definitely an eye-opener for many people. It encouraged many to try new things to make themselves healthier. These are things like shifting into green living, renovating homes to be more ergonomic, and even trying diet-friendly home recipes. Some, however, made much bigger steps and decided to look for healthier homes.
But how can you tell if your house and lot and the entire community are healthy? Here are the top considerations you should look into as you search for the right property to nurture your healthier lifestyle.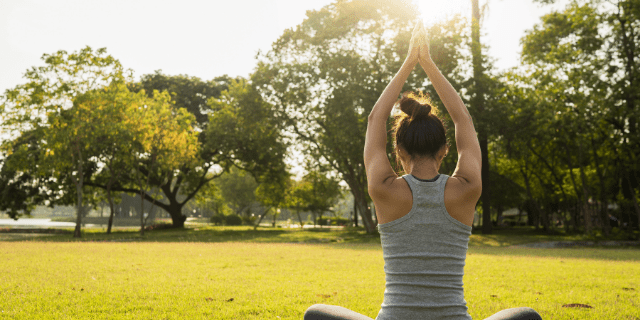 Photo source: canva.com
Here Are The 8 Signs Of A Healthy Community:
1) Spaces for fitness routines
As per author James Clear in his book Atomic Habits, our environment often matters more than our motivation when it comes to sticking to our positive habits. This includes living a healthy lifestyle. The same holds true for communities that you intend to invest and live in. As you look for your next home, take a drive around the community to see if there are open spaces where you and your family can stay active. You might want to check if sidewalks, bicycle lanes, or walking trails are available within the neighborhood.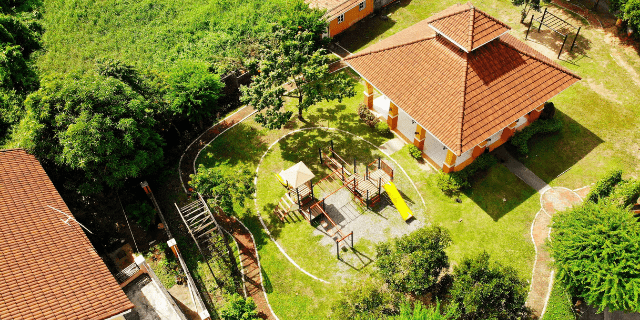 Camella's House and Lot Community in Bulacan, Playground Area
2) More green areas
It has been proven that nature has a positive impact on our well-being. Being around benefits both our physical and mental health as it reduces anger, fear, and stress. Pleasant feelings are being experienced just by looking at the trees or even green spaces around your home. This is why seeking out a neighborhood with parks, playgrounds, and gardens is one way to maintain a healthy lifestyle.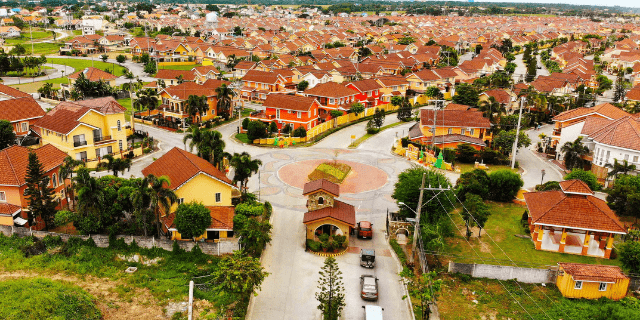 Camella Provence, a house and lot community in Malolos, Bulacan
3) Fresh air is everywhere.
Suppose you are that type of person who is extra conscious about the air you breathe. In that case, choosing a greener community is the best option for you. You may opt for ones tucked away from the hustle and bustle of the congested city. Communities in the nearby provinces are especially sprouting to answer this homebuyer need. Camella, the Philippines' largest house and lot developer, features properties for sale that are near the metro. Here you enjoy greener surroundings without compromising the urban accessibility you need.
Photo source: canva.com
4) Areas to grow healthy food.
The major key to living healthy is to eat healthily and adopt green living. Imagine if you can actually grow nutritious backyard produce that really fits the way you want to maintain your healthy lifestyle. This is possible if your future home has a bigger lot area that can accommodate separate space for your own vegetable or fruit garden. Camella, for example, offers houses with bigger lot space that allow homebuyers to customize their home experience. With your own garden, you can not only improve your health, but you can also save money on groceries and get outdoor exercise.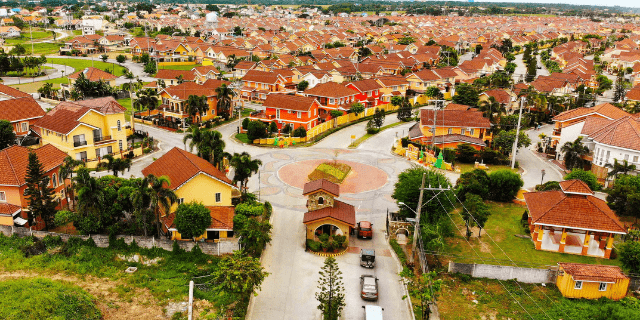 Camella Provence's Aquasphere or Swimming Pool
5) Leisure options for the whole family
Some studies say quality time with family reduces stress. It is a universal fact that stress significantly affects physical, mental, and heart health. While you are looking for a new home, it would be wise to consider the areas within your future community. Are there spaces to help you foster your relationships and, at the same time, allows you to sustain an active lifestyle? Go for a house and lot with complete amenities such as swimming pools, basketball courts, tennis courts, and gyms.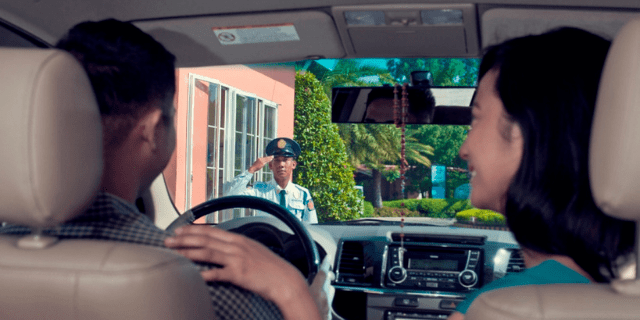 Camella's 24-hour security
6) Features that stimulate peace of mind
Efficiency in handling daily life activities, freedom from stress and anxieties, and a sense of inner happiness and bliss are just some of the benefits of having peace of mind or inner peace. One way to achieve this is to feel secure every day, which usually starts at home. This should be a top consideration when choosing a community. 
Everyone wants to live a worry-free life, most especially for kids and elderly people. This is why it is necessary to look for a community that offers an upscale class of security features. These include precautions like 24-hour security and new technologies to increase your home and community security. Camella, for instance, offers a line of SmartHomes that helps homeowners keep their house and lot more secure. This is on top of the community's CCTV cameras, roving guards, and round-the-clock security.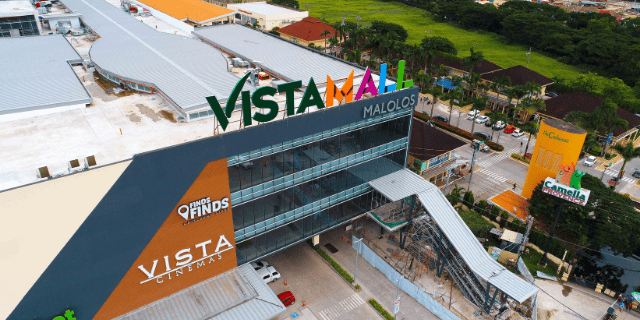 Vista Mall Malolos near Camella Provence (Malolos, Bulacan)
7) Opportunities to keep actively moving
Search for a neighborhood that will give you a complete living experience. It should be home near supermarkets or farmers' markets that could help you stock up on nutritious foods. Also, living comfortably near establishments where you can just walk from your home to buy what you need is an opportunity to keep moving and stay active. In this way, you can avoid the traffic jams on the road which can save you a lot of time for yourself so you can recharge and refresh yourself always.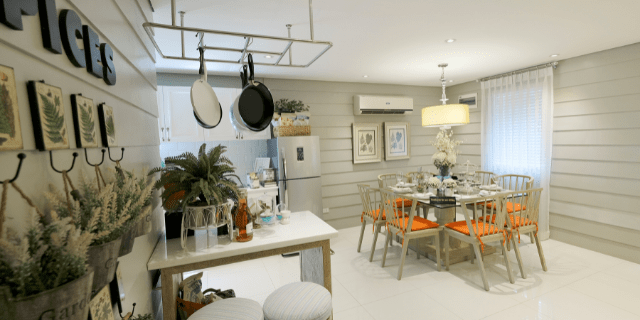 Camella Ella House and Lot for Sale in Bulacan
8) Well-thought-out spaces and rooms
Dealing with the current pandemic that we are facing right now made us realize the importance of establishing certain areas within our house and lot. We now need areas for disinfection, space for gardening, and even an open-air balcony to keep our loved ones and us safe from the virus. This is why choosing a community that fosters the health and well-being of your family with these house features is also key to sustain your healthy lifestyle. 
Indeed, before you decide to buy a house and lot, it is important to learn about the community as much as you can. Keep asking the right questions. Does the community offer spaces for your fitness activities? Ask what people do to have fun and relax. Are there amenities that will cater to your health? Do the house and lot have extra areas that promote safety and well-being? If these questions have been checked positively, that community is the right fit for you and your family.
Make the healthier choice with Camella. To learn more about how we keep our homes healthy, you may check out this page. For your property options, you may check out Camella's catalog of house and lot for sale.