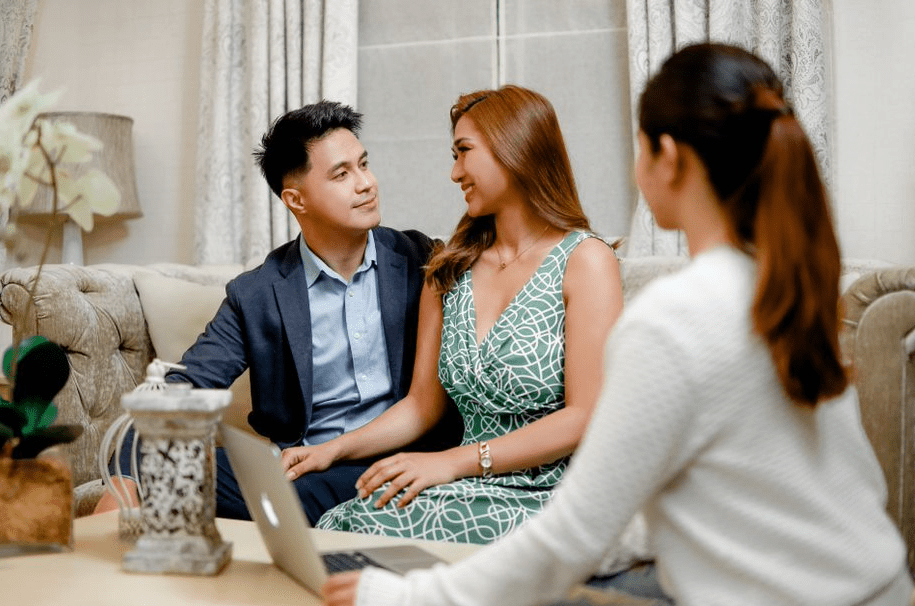 Imagine finally getting that tattoo you have been planning for so long, only to have the tattoo artist with a questionable reputation mess up the design. Not only are you left feeling disappointed, but you also end up with permanent ink on your body that you probably want to be scrubbed off. Now, this might be something an impressionable teenager might experience. However, you do not wish to make this mistake when buying your dream house and lot. Whether you are a first-time homebuyer or an experienced one, being scrutinous of your real estate investment is necessary. You would not want your first investment to be a massive regret.
A sure way of making your home buying process as smooth as possible is to have open communication with your real estate agent. A trusted home builder for over four decades, Camella has in-house real estate agents and partner brokers that can assist homebuyers in purchasing their ideal house and lot.  
A real estate agent's primary role is to help you figure out what you want. The best way for them to address any of your concerns and get you to your dream home faster is to ask them questions. Ask questions that will lead you to find the property you want more quickly. Real estate agents can help speed up the entire process of searching and selecting which house and lot for sale best suit your preference.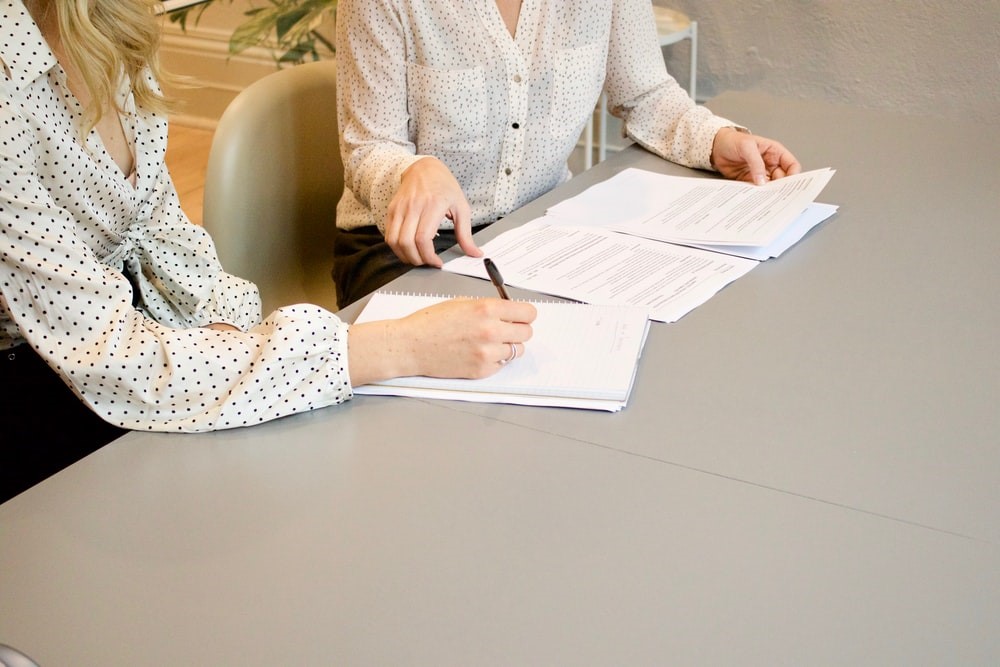 Questions You Must Ask Your Real Estate Agent
To help you start your home buying process, here are some questions to ask your real estate agent and make your homebuying venture a sure success.
Do you have a broker's or real estate license?
Before getting into the nitty-gritty of finding the perfect house for you, it is entirely alright to ask for a real estate agent's qualifications. Ensuring that your agent is a licensed real estate professional translates to their experience and reputation. Aside from this, it also protects you from potential scammers out there.
Another thing that you can do to check their background is to ask for their references and past clients. This gives you an avenue to hear experiences from previous homebuyers that can help in vetting for an agent. If they do not have a license and a list of prior clients to provide, it might be better to steer clear. If you are approaching a third-party real estate agent or broker, make sure they are licensed and certified by the PRC before transacting with them.
For a much detailed guide on how to check the validity of your agent's license, check out this guide: How to check the validity of a Real Estate Broker's License.
How can I reach or contact you?
Any real estate agent worth their salt should have an open line dedicated to their clients. Homebuyers should never hesitate to ask for the most convenient way to contact their agent. As you will discuss matters such as availability, financing options, and turnovers, having your agent accessible through calls would make things easier for you. Should you also want to inquire about more real estate investment opportunities in the future, it is handy to have your agent in your phonebook.
Can you walk me through the whole homebuying process?
Investing in a house and lot for sale can be tedious, complicated, and time-consuming. From the search alone, you and your agent might have to meet a couple of times just to match the best property to your wants and needs. Asking your agent to explain to you all the steps in the buying process can help with your home buying journey.
Some of the most critical steps you should discuss will include setting on-site inspections or virtual tours of a house and lot for sale. You also want to cover the following: how to put down a reservation, what financing options are available, and when the turnover will be scheduled. It is advised that you note down all of these during your discussion with your agents. If you miss some points, you can always ask them to clarify further.
What can you tell me about this property?
What further solidifies the reliability and reputation of your chosen real estate agent is their knowledge about the property and brand that they represent. While website postings, pamphlets, and property brochures offer a certain amount of information about the house and lots up for sale, a more detailed briefing is better.
An in-house real estate agent can provide more information about a property beyond what is on paper. They can also inform you of a property's initial price right after launch, the number of units ready for occupancy, the projected urban and property development plan of the area, and more.
What are the requirements for reservation?
Once you have figured out which property you want, the next step is to put a reservation down. Another advantage of having a trusted agent assisting you every step of the way is streamlining the reservation process. Most real estate agents provide a step-by-step buyer's guide to homebuyers early on. 
Before you put down any money, make sure to meet with your real estate agent at the developer's office and nowhere else. There are cases where homebuyers make the mistake of entrusting their money to their agents only to have their deposit stolen from them. The last thing you want is for you to get conned right before you make your home investment official.
Your agent can address any of your last-minute inquiries before you accomplish and sign the reservation agreement. Next up, you have to fill up a buyer's information sheet (BIS) reflecting your information backed up by supporting documents you have. 
Once everything – unit specification, BIS, term sheets, and price computations – are done, signing the reservation agreement will finalize your purchase. Make sure to double-check everything since reservation fees are non-refundable and non-transferrable. This means that if you change your mind later on and move to another lot or property, you will have to pay a separate reservation fee for the other property you want to relocate to.
Where should I pay for the down payment?
Besides the reservation fee, you also have to settle the down payment for your chosen property. The reservation fee you will be paying for the property is deductible from the down payment. Your real estate agent will be introducing this should you choose a bank or in-house financing option. Typically, homebuyers are required to pay a down payment, which is usually 20% of the property's TCP or total contact price.
Camella offers online payment options for homebuyers who want to pay their down payment and monthly installments without having to step out of their homes. As industries continue to minimize their exposure to the COVID-19 virus, this is a much safer way to settle payments. OFWs who want to purchase their dream homes can also quickly settle transactions through international remittance payments with affiliated banks like BDO, PNB, and RCBC.
What is the turnover process?
The turnover process is when a property finally changes hands. Most house turnovers usually happen once all the documents and payments have been completed. Your real estate agent will inform you of the different processes and requirements you have to accomplish.
Additionally, you will be notified by an admin officer about the schedule of the property check and brief you about the necessary documents to comply. Some of these will include a Notice of Turnover as well as an Acceptance of Property Form, which you will sign right after your site inspection with the admin officer and your agent. Your agent will also let you know when you can move into your newly acquired home, which is typically after 60 days from the date of turnover.
What are my financing options?
Next comes everyone's favorite topic – money. One of the most critical discussions you want to have with your real estate agent is the terms of your payment for the property. Choosing the available financing option for your house and lot depends on your financial capability as a homebuyer. 
There are three financing options for you to choose from: in-house financing, bank financing, and lastly PAG-IBIG financing. For first-time homebuyers, tackling this hurdle might be a bit intimidating. However, real estate agents are well-equipped to lay out all these options and help you choose which financing option will be most convenient for your budget.  
As a trusted home builder for over 40 years, Camella offers flexible financing options to its homebuyers. Affiliated with multiple accredited banks and financial institutions, Camella assures buyers that their liquid funds will not be exhausted even when they invest in a house a lot. Real estate agents often advise and encourage clients to avail of home loans which can cover up to 80% of the total price of a property. Homebuyers can take advantage of their excellent credit scores and still have the cash to use for other investments.
To help you determine your credit score, check out this guide: How to Know Your Credit Score in the Philippines
What are the plans and projects of the developer?
Want to test the credibility of your real estate agent? Go ahead and ask them about the plans and projects of the developer they are affiliated with. This can also be an opportunity for you to know more about other offerings that you might be interested in later on. As a homebuyer who will eventually reside in the area, it is essential that you know the developments surrounding your home.
Make sure that your home is nestled within a secure and safe neighborhood. It should also be accessible to necessary establishments like schools, business centers, and transport hubs. Lastly, it must be situated in a growing area. Knowing all this will let you know that your property will appreciate in value should you have plans to sell it in the future. Buying a residential property is a solid real estate investment that can reap huge returns for you in the long run.
Additionally, homebuyers can also freely inquire about the developer's previous projects and history in the real estate industry. Having a summary of the developer's projects will assure buyers of their homes and community quality. A reputed developer of residential properties for Filipinos, Camella has over 40 years of providing safe and secure homes to upgrading Filipino families. With its master-planned and sprawling green communities, everyone can have a safe abode for their loved ones and families.
Can I add any house improvements or upgrades later on?
Homebuyers are most curious about whether they can add improvements to their homes. Each household is different and may require certain additions and enhancements to cater to its occupants. Design and other aesthetic additions also fall under this category. Suppose you are considering adding house improvements in the future. In that case, it is better to ask about this with your real estate agent.
You can lay out all the specifications of your proposed upgrades or enhancements and brief you about which ones are not allowed. While you do get to have ownership of the property once the turnover is done, there are still limitations to the upgrades or improvements you want to be added.
Homebuyers can start applying for it once they have accomplished and signed the Notice of Turnover and Acceptance of Property form. You will encounter these forms during the turnover process after you and your real estate agent, along with an admin officer, conduct a site inspection.
See more: FAQs – Camella Homes – House and Lot in the Philippines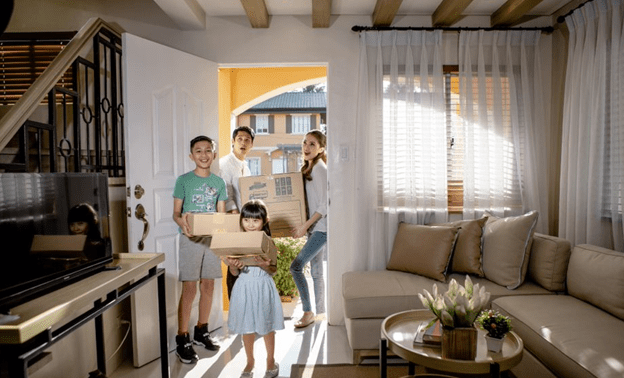 For every homebuyer, asking the right questions can make your home buying process smoother. Real estate agents can help you every step of the way and ensure that you get the property you want. A trusted home builder for Filipino families, Camella's real estate agents, and brokers are trained and equipped with the skills and knowledge to better serve and assist potential homeowners in getting the dream home they deserve. See Camella's list of properties and house and lot options. You may also visit its official Facebook page and schedule an appointment now.