When we hit adulthood, we no longer crave trendy garments and accessories to impress our friends. We are in the phase of our lives where we earn what we spend, so we are conscious of what comes out of our pockets.
We can all agree that the appliance center is the new toy store for adults, especially those planning to move into a new home and start a family. The difference now is we don't have our moms beside us all the time to help us pick wisely.
Thus, we ask several questions before checking out an appliance. Are we buying a quality item? Does it cover all our needs? Is it the right, trusted brand?
A refrigerator is a new home must-have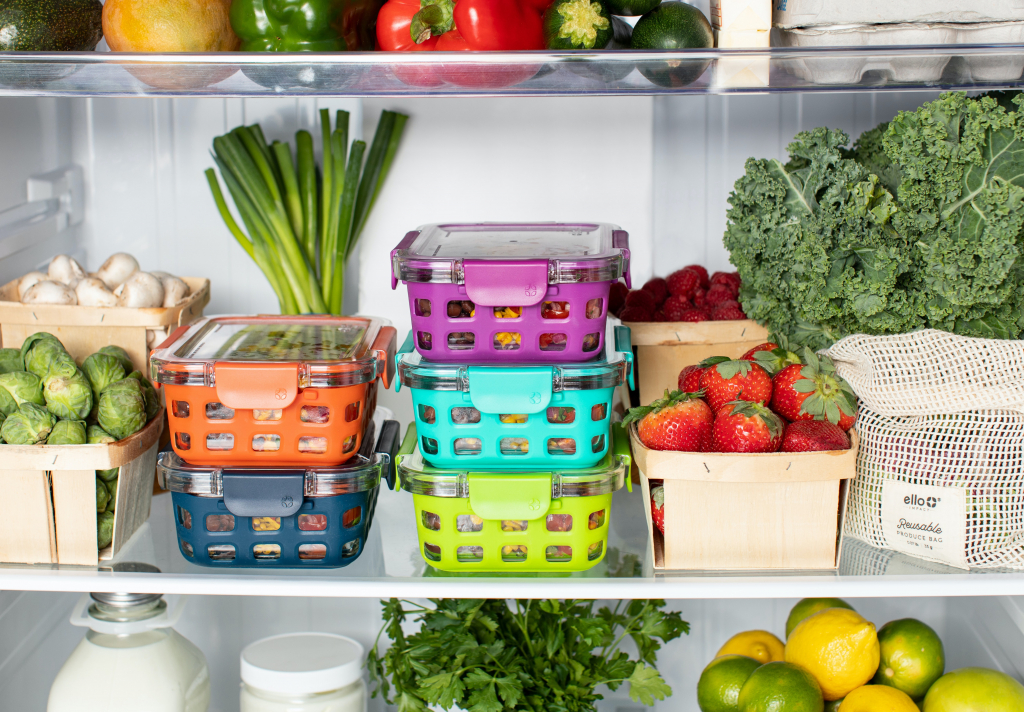 Being used to freshly store food and ingredients, a refrigerator is a cool giant in the kitchen that keeps the dining and the whole household running. In the appliance market, refrigerators come in various brands, energy efficiency, sizes, and prices.
With your wide array of refrigerator choices, each claiming that it has the finest technologies and features, you might get overwhelmed when you shop unguided. Double door refrigerators or single door refrigerators? Ice and water dispensers or bottom freezer refrigerators? There are several choices and it can get confusing.
We have listed the features to look for a refrigerator for you to pick the best one for your new home.
The Best Refrigerator Falls Within Your Budget
Getting straight to the fact: you cannot have your dream refrigerator if it is too expensive. Even if it comes with an installment plan, a single appliance can ruin your family budget in the long run and make you think at one point that it is not the best for you
. Thus, starting your refrigerator hunt is more effective if you have already set a budget. Work around the cost you can pay and get the most out of your money. If you do not store that much food items in your kitchen space, a basic single door refrigerator is better than a French door refrigerator because it saves you more money.
It Is Spacious Enough To Store The Food Needs Of Your Family.
The needs of every family differ from one another. In buying the best refrigerator, you should consider the number of family members in your new home in the Philippines.
Each adult needs at least four to six cubic feet of space in a refrigerator. According to Homedit, a standard refrigerator between 20 cubic feet and 25 cubic feet, measuring between 30 and 36 inches wide, would fit households with four to five mouths to feed.
Large refrigerators, which are more than 25 cubic feet and broader than 35 inches, will be best for your new home if you have a large family size.
It will fit in your designated space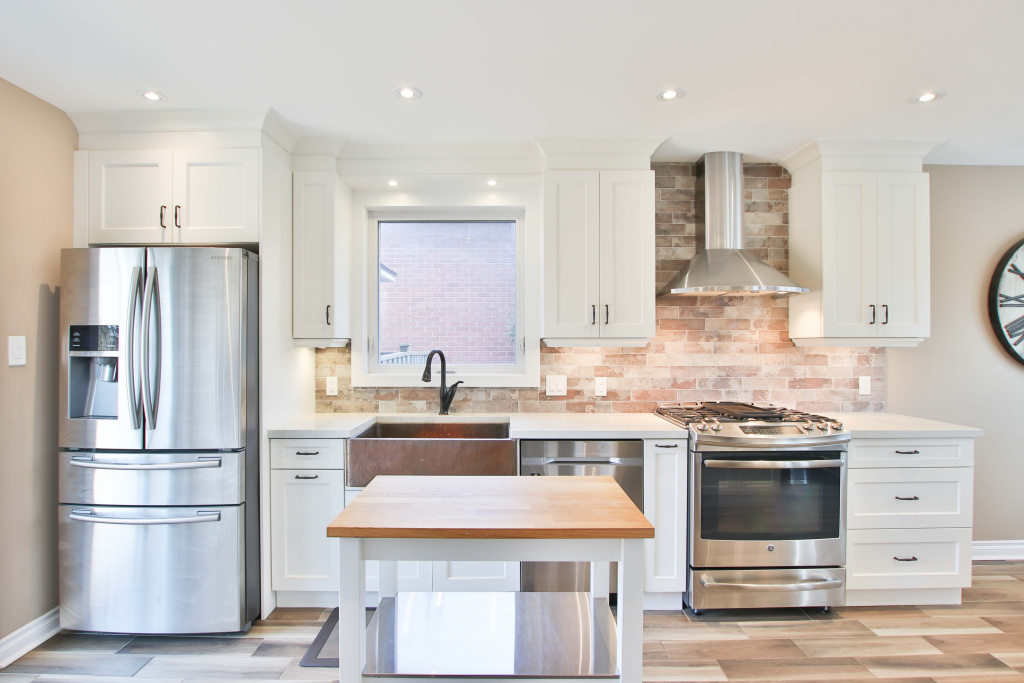 Whether you choose double door refrigerators for the kitchen or a mini fridge for your lounge, space is important.
Decide which part of your kitchen you want your refrigerator to be placed. Measure the height, width, and depth, as well as the ventilation space. Also, ensure that the refrigerator's door does not hit a wall or block a cabinet when opened.
Furthermore, think about the delivery path for your new appliance. Getting the exact measurement for your new appliance might be challenging. Still, it is a necessary task to help you pick the best one.
It is energy-efficient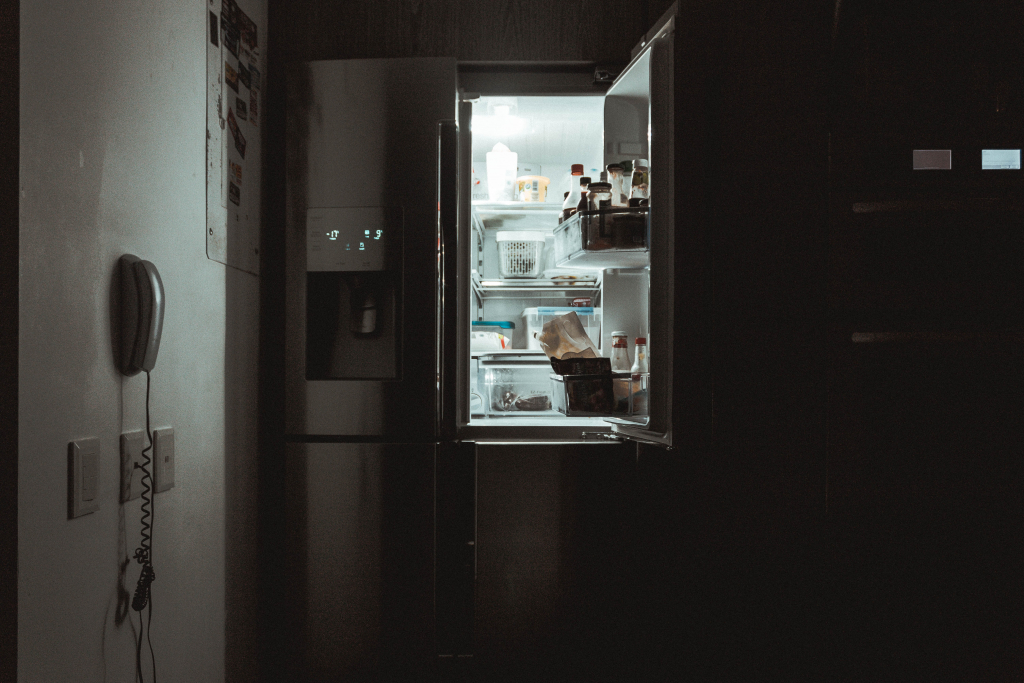 Your new appliance should bring you more happiness than stress and convenience than a hassle. Why choose one that will cause your monthly bill to jump?
Therefore, in buying a refrigerator and freezer compartments for your new home, you should look for models with a higher Energy Efficiency Ratio (EEF).
You can find the EEF on an energy guide label in a refrigerator. When you see a fridge with higher EEF, it can use its power more efficiently to cool its rated storage volume than other models with lower EEF. Inverter refrigerators have greater EEFs than their non-inverter counterparts. Investing in one can cost you up to PHP2 000 to PHP4, 000 more. Still, it is economically sound considering the electricity cost you can save.
The Best Refrigerator Matches The Design Of Your Kitchen.
Choosing the style is probably the most exciting part of refrigerator shopping. Refrigerators come in different finishes. Among them, the most popular is the timeless and sophisticated-looking stainless steel finish. You can also opt for a matte or high-gloss finish according to your kitchen design.
Refrigerator models also come in white, black, and grey hue finish to easily match your other kitchen appliances. Your options can also go beyond the basics, with colors like red or avocado green to perk up your kitchen. These colors are, however, offered only by limited refrigerator brands.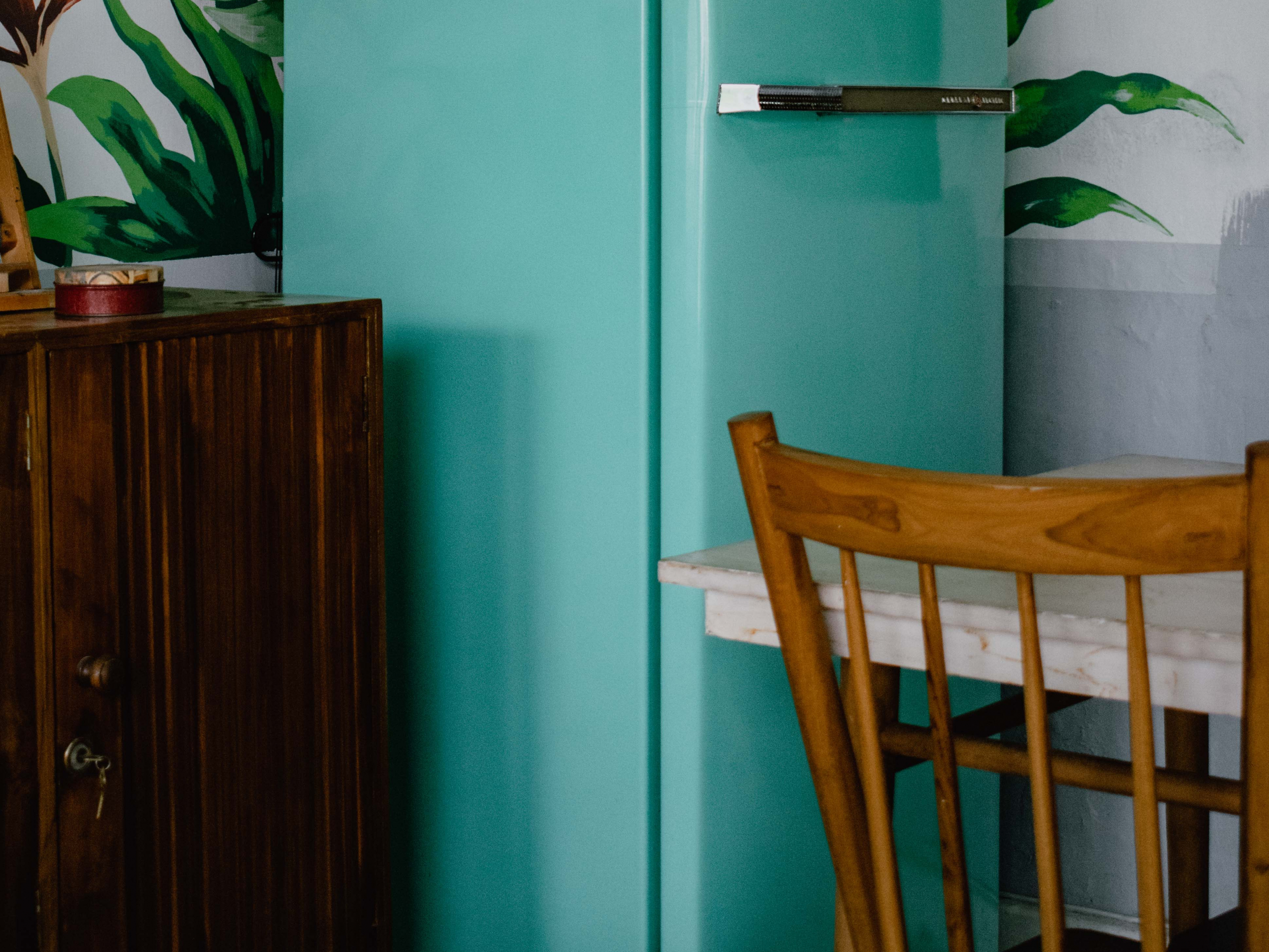 More than the color and aesthetic value, the best refrigerator should also suit your kitchen design and the size of space you allot. Here are some of the refrigerator styles you can start picturing in your kitchen:
Top Freezer Refrigerator — a traditional model ideal for small kitchen
Bottom Freezer Refrigerator – helps you have your food at eye level.
Side-By-Side Refrigerator – ideal for kitchen with narrow aisles with its doors' lesser swing space; can store more for prominent families.
Built-in Refrigerator – allows you to customize the design and size according to your interior design.
French Door Models – the most expensive model; offers a side-by-side refrigerator and bottom freezer convenience in one.
Smart Refrigerator – has the most impressive features; connects to Smart devices, has a touchscreen interface, and can show you a grocery list and recipe guides, among others.
Pick your best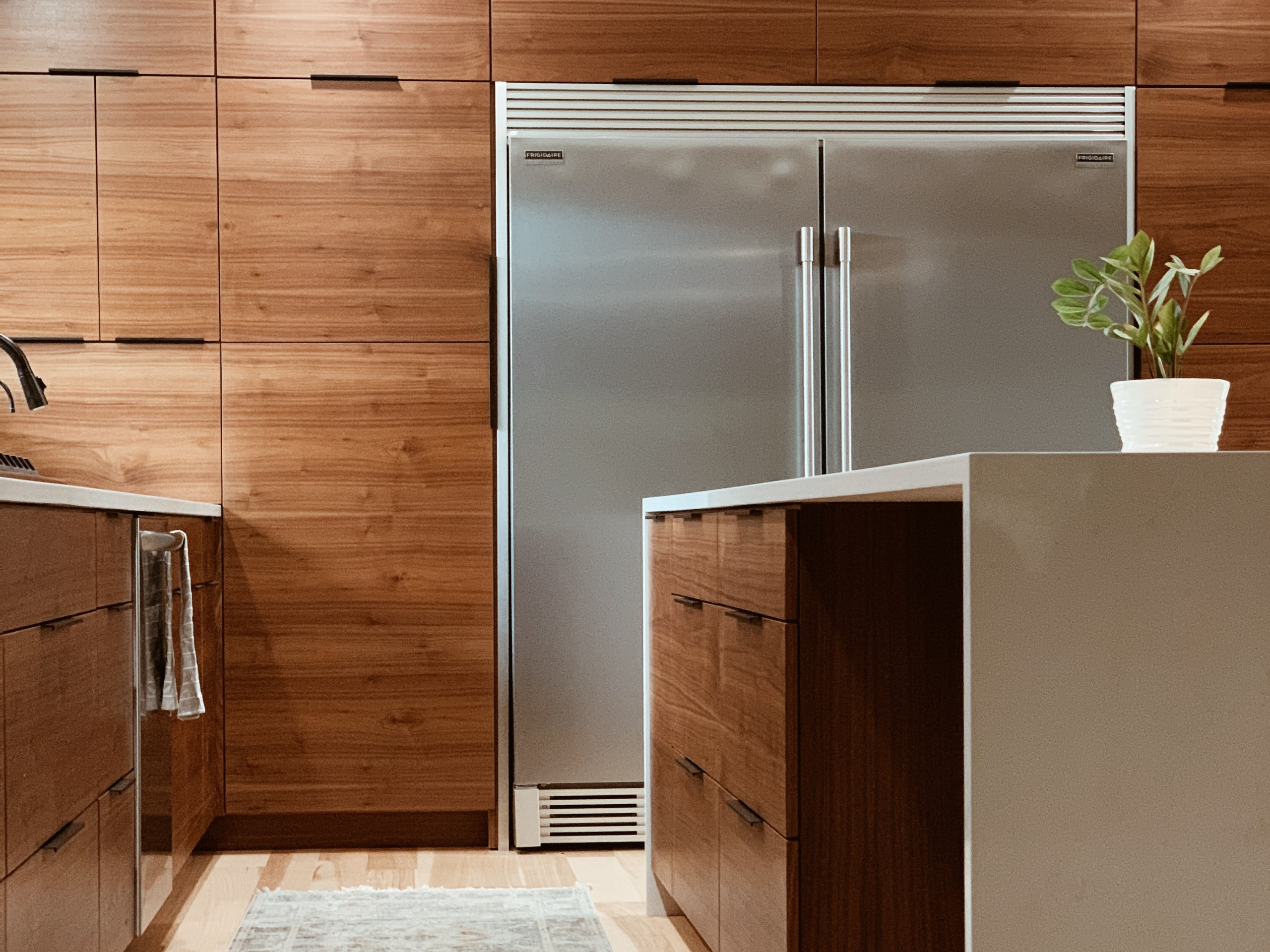 There is no one best refrigerator for all. You define your own best according to your family's needs and your new home. The intelligent refrigerator offers convenience features and will not suit any home better than your Camella SmartHome.
Smart Living in Camella Crisciente in Pangasinan
Camella SmartHomes updates your regular home into one which offers features for your safety and convenience. With your Smart devices controllable using your phone, you can turn the lights, control the air-conditioning or command the function of your appliance, among others.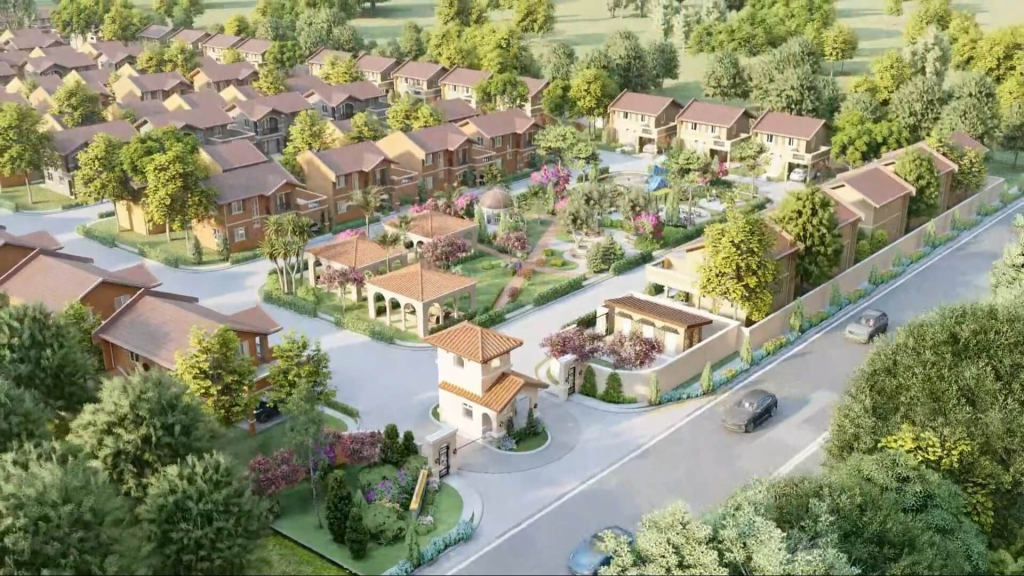 Camella Crisciente, a prime house and lot development in Pangasinan offers the latest home technologies with its line of SmartHomes. House models in this healthy community are spacious enough to accommodate any appliance, more than the refrigerator, you wish to see in your new home.
The environment will thank you for turning off appliances not in use through your phone, and with the presence of Eco-Bins in every house intended for proper waste disposal.
In addition to its convenient and nature-friendly features, your safety is assured in a SmartHome in Camella Crisciente. Upon turn-over, CCTV cameras, door locks, motion detectors, and alarms come with your SmartHome.
On top of everything, investing in Camella Crisciente gives you location, price, and accessibility as a return value for your investment. You can also look for other Camella Homes communities in Pangasinan here.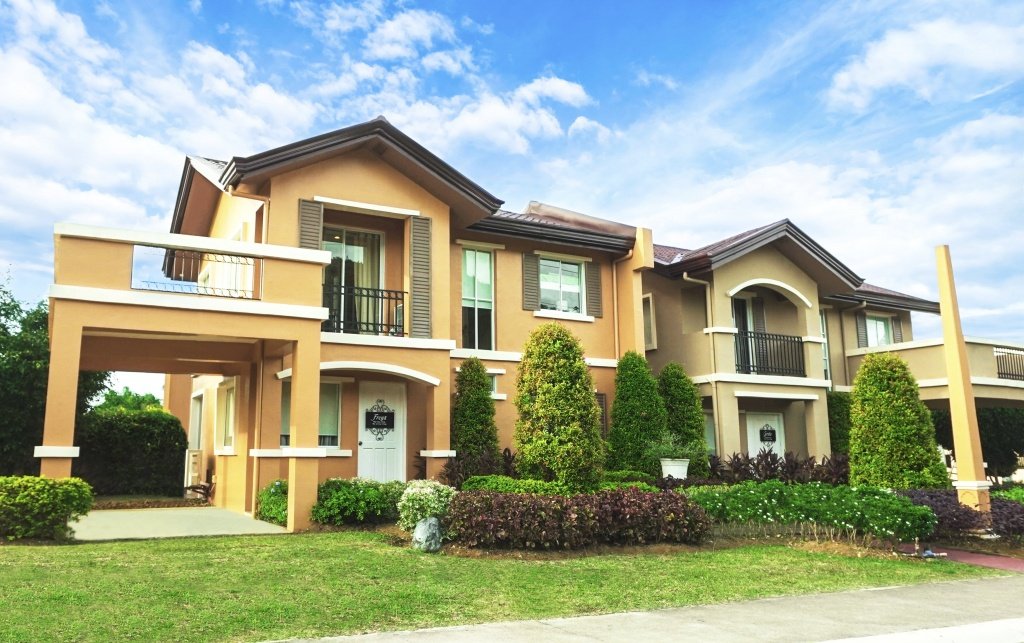 Check out our Houses for Sale in Camella Crisciente
Discover our house and lot for sale in Pangasinan