Few home improvement projects offer as many benefits—and as many headaches—as a major kitchen remodel. If you hire a general contractor to manage a large-scale kitchen expansion project, costs can easily reach the six-figure range. If you have the fortitude to tackle the job yourself, it may take several months and you may be forced to live without a kitchen for a significant portion of that time.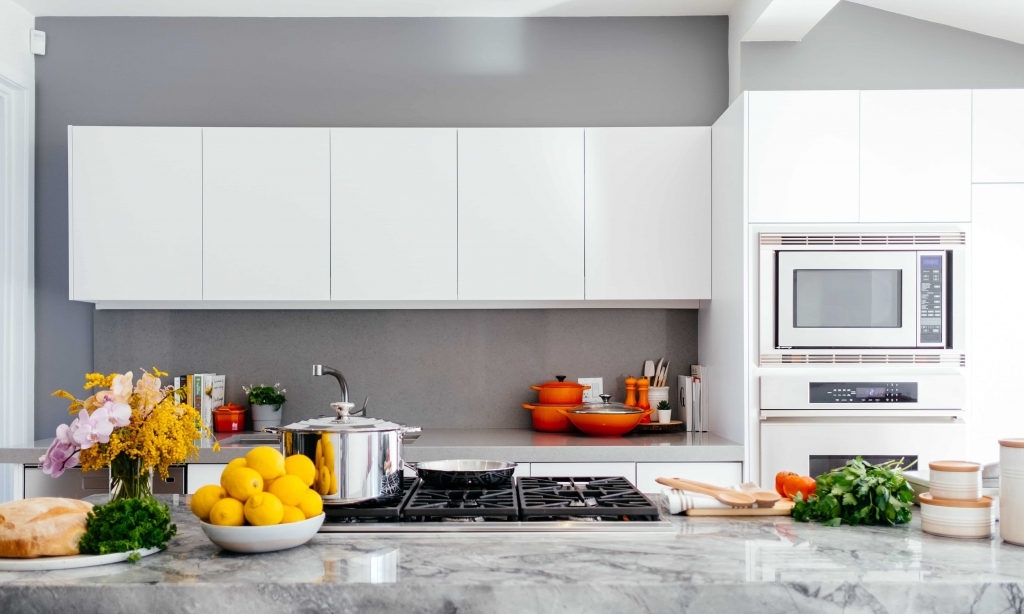 However, a gleaming new kitchen will increase the livability of your home and the equity value of your real estate in ways that few other remodeling projects can. A beautiful new kitchen will serve as the focal point of family life and can serve as the focal point of social gatherings. A fully remodeled kitchen is unquestionably a worthwhile investment of time, money, and effort, and you can avoid becoming overwhelmed if you thoroughly understand the process before you begin.
1. Evaluate Needs and Desires
Numerous kitchen remodeling projects end up disappointing the homeowner — or shocking them with the cost — simply because the homeowner did not take the time to determine what they desired and what they could afford.
Kitchen Remodeling: Needs vs. Desires
Begin by identifying persistent issues with your current kitchen. Is it a case of having insufficient space to cook effectively? Too little room for food and dishware storage? Are you short on dining areas? Are the appliances inefficient or excessively old? Or does the kitchen simply make you cringe due to its age and ugliness?
Create a prioritized list of features you desire in your new kitchen, ranking them in order of importance. It's beneficial to distinguish between elements that are absolutely necessary and those that are merely desirable.
Suggested Read: Trendy Home Appliances and Where to Get Them
A Reality Check on Remodeling
Confront the two realities of a kitchen remodeling project early on in your planning: the logistics of the work itself and the associated expense.
If the work is performed by subcontractors managed by a general contractor, you will have strangers tracking through your home for several weeks, if not months. If you plan to do the work yourself, the downtime for the kitchen will almost certainly be much longer—and do you truly have the time and DIY skills required?
Resale Value of a Kitchen Remodel
Consider the financial return on an investment in a new kitchen. If you intend to stay in your home for a long period of time, a dream kitchen may be well worth the investment because it will serve as a functional and attractive family space for decades. However, if you are an empty nester planning to downsize in the next five years, a surface-level kitchen renovation may be the more practical option.
A kitchen is a highly personal space, and your vision of a dream kitchen may differ significantly from that of the next owner. Kitchen remodels frequently recoup a significant portion of their cost in increased home equity—but not always.
Make Provisions for Compromise
Begin the planning stage with an open mind to cost-cutting measures for your kitchen remodeling project.
By far the simplest and least expensive method of remodeling a kitchen is to delegate the majority of planning, design, and labor management to a general contractor. However, contractors are expensive, and you can save a lot of money by acting as your own contractor and hiring and supervising individual subcontractors to perform the hands-on work. Your cost savings will be significantly increased if you are willing and capable of tackling some of the tasks yourself.
Prepare to make material sacrifices in your new kitchen. While it's easy to get carried away with custom cabinets and marble floor tiles, stock cabinets with hardwood veneer and mass-produced porcelain floor tiles will also look fantastic. Is that commercial-grade gas range truly necessary, or will a good-quality consumer range suffice?
If you're truly inventive, you might consider reusing reclaimed cabinets and other materials to create a unique and affordable vintage kitchen look.
2. Design and Planning of Kitchens
With a realistic idea of what you require in a new kitchen and a willingness to be flexible, you can begin brainstorming and honing a concrete, workable plan for your new kitchen.
Plans for Simple Kitchens
While you have a variety of options, consider one of the five traditional kitchen design plans. To facilitate movement, all plans incorporate some variation of the kitchen triangle workflow model.
One-Wall Design
Corridor Design
L-Shape Design
Double-L Design
U-Shape Design
Almost certainly, one of these timeless kitchen design plans will be the best fit for your new kitchen. From there, you can consult a variety of resources to assist in developing actual kitchen plan drawings and blueprints:
Inexpensive or free online kitchen design software assists you with the difficult task of space planning.
Suggested Read: 8 Easy Ways to Prep Your Kitchen for Holiday Cooking
Packages of physical design
These kits include cardboard punch-outs of cabinets and appliances. Placing punch-outs on a kitchen grid enables you to view your available space realistically.
Kitchen designers
In most cases, kitchen designers employed by home improvement companies or kitchen design stores design your kitchen for free. They will, however, direct you to their own vendors and work crews. Independent designers will have the most creative freedom and may deliver the best product due to fewer constraints. They will, however, charge you for their services on an hourly basis or as a percentage of the project's cost.
General contractors
The same general contractors who manage kitchen remodeling projects may be able to assist you in the early stages of kitchen planning, although their design assistance will be limited until you hire them. However, the majority of general contractors bidding on a job will include suggestions and possibly even plan sketches in their proposals. Simply speaking with contractors can assist you in clarifying your own plans.
3. Hire a Contractor or Do It Yourself
Whether you designed your kitchen yourself or with the assistance of a design professional, once you've settled on a layout and developed drawings, it's time to make the all-important decision about who you'll hire to bring your vision to life.
4. Permits for Construction
When you're ready to hire a general contractor or begin the work on your own, it's time to submit permit applications. Permits are required from a variety of agencies. Electrical, plumbing, and building permits may be administered by your city or county. Additionally, your water company may require permits for any work involving water supply and drainage. If the renovation is being handled by a general contractor, he will obtain all necessary permits. If you're doing it yourself, begin by contacting the city or county permitting agency in your area.
5. Prepare Your Residence
Make backup plans for meals during the time your kitchen is unavailable. During certain phases of some kitchen remodels, your plumbing and appliances may remain operational. Typically, however, your stove, sink, and other appliances will be disconnected and unavailable for at least a few days, if not weeks, while your kitchen is being remodeled.
Make arrangements to live without your kitchen for the duration of the outage. You may be able to get by relocating a few appliances to another room and temporarily setting up an informal kitchen. For this time period, a recreation room or home bar equipped with a sink can double as a cooking and dining area. If you prepare a number of meals in advance and freeze them, all you'll need to reheat them is a microwave oven.
This may be a period during which you eat more meals out or during which you find yourself inviting sympathetic friends and relatives to your home for meals—invitations are likely if you offer to cook for them.
6. Construct Flooring
Flooring installation is one of the final stages prior to the installation of cabinets, appliances, and fixtures. It is typically saved until the end to protect the new flooring from wear and tear.
If a general contractor is managing the project, his flooring subcontractors will now arrive to complete the installation. The time required (as well as the cost) will vary according to the type of flooring you select.
7. Cabinets and Countertops Installation
Finish carpenters will install the cabinets and countertops as the kitchen remodeling project nears completion.
Cabinet installation requires perseverance. Your local cabinet supplier should have crews available to hang your cabinets, which typically takes a day or two. If you're subcontracting, any competent carpenter can complete this task. Alternatively, you can do it yourself, though you will require assistance.
8. Install appliances, plumbing fixtures, and electrical wiring
You're on the second-to-last lap—appliance installation and final plumbing and lighting fixture connections. The plumber returns to connect the dishwasher and refrigerator water supply, as well as to install and connect the sink and faucets. Additionally, the electrician returns to install light fixtures, switch and outlet connections, and ductwork covers.
Final Examination and Completion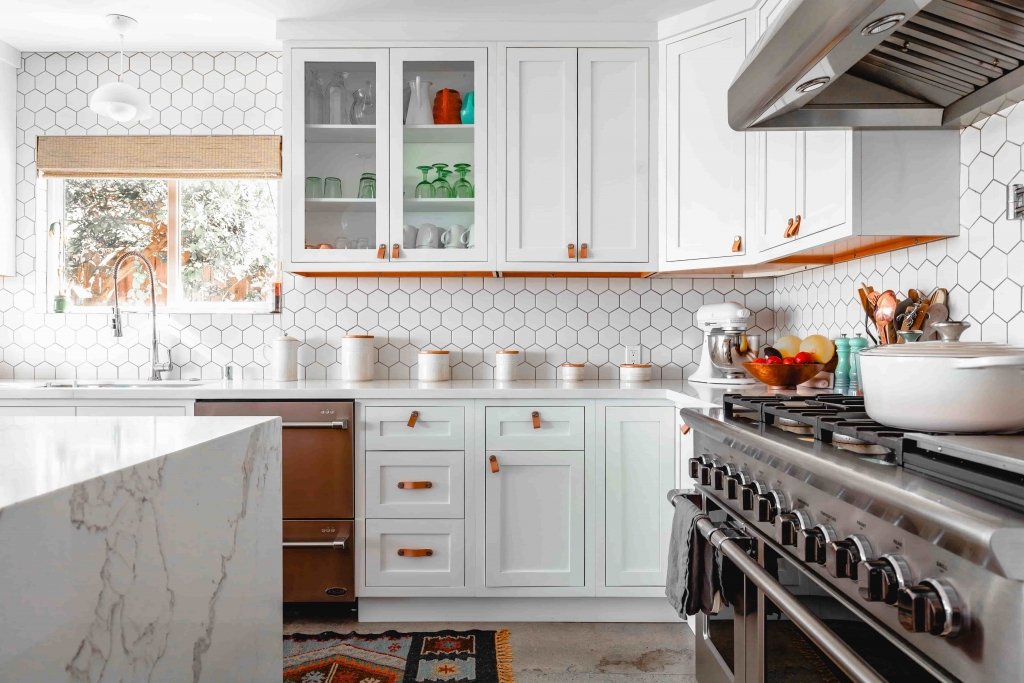 After completing all remodeling tasks, it's time to add the finishing touches:
If you're working with a general contractor, conduct a walk-through and make a note of any details that aren't quite right. Discussing this punch-list with your general contractor is a standard part of any remodeling project. It should include items such as trim molding joints that do not fit perfectly, repairing scars and dings on the walls caused by appliance installation, faucet handle covers that have not yet been installed, and any other significant discrepancies you may notice. Now is the time to ensure that you are completely satisfied with the work completed.
Your permits will need to be finalized at the conclusion of the project—that is, the various inspectors will need to visit your kitchen, review the work, and stamp your permit application as final or complete. If you hired contractors, they will typically arrange for required inspections; however, if you completed the work yourself, you are responsible for contacting inspectors to finalize the permits.
A reputable contractor will hire a housecleaner who specializes in cleaning buildings. If you're cleaning your kitchen yourself, take a break and hire a housecleaner.
And with that, your kitchen is complete! Take advantage of the added space and convenience, and feel good about making one of the wiser home renovation decisions!
Suggested Read: Top 5 Kitchen Tips to Remember when Remodeling