Marriage is something that some of us want, and some of us don't. Some of us haven't even thought about it yet. Well, marriage is not what most unmarried people believe it is. Marriage is not always about cuddling on rainy days, making coffee and breakfast every morning, or going out on a weekend date. These things are sometimes needed inside a marriage, but some need more attention and effort.
Carrying tons of responsibilities on their shoulders is only one of the things that married couples are experiencing. Since they are so focused on work and their responsibilities inside their home, they sometimes forget about their relationship. That's why many married couples are breaking up and filling up an annulment, saying they have lost the love they felt before, which is not good, especially for their children.
One thing that triggers divorce and annulment in married couples is their time for each other as lovers. To cease your worries, there are ways to bring back your happy marriage; continue to read this blog to find out honeymoon activities to do.
Honeymoon Activities to do
Every married couple needs to make time and effort for their relationship because relationships that last are relationships that have been worked on by the people involved. Every lover who decides to get married is responsible not only for the welfare of their children; (or living expenses); and their connection.
The couples' bond should never be taken for granted because they are already married. It needs more attention since it will be one of the foundations of the family. Just in case you need some ideas on what activities you can do on your honeymoon, here is the list of some romantic things to do on a honeymoon.
Travel Abroad
One of the most usual activities that couples do during their honeymoon is go on a trip abroad. This is the best thing to do to experience new things with your partner. Traveling with your other half will create a more intense and intimate bond as the both of you make good memories that you can cherish for the rest of your lives. Moreover, it will help both of you understand the differences in your preferences in life, and you will have the time to discover the things that you both like.
Aside from the memories, you will create by traveling, you will experience freedom as you travel, especially when you and your partner are busy because you are taking care of your responsibilities. It will also be your time to ask for the things you dearly want to ask or say to your partner; this is where good communication begins. No one can deny that traveling outside the country and discovering new places and cultures with your partner is one thing we want to experience in life.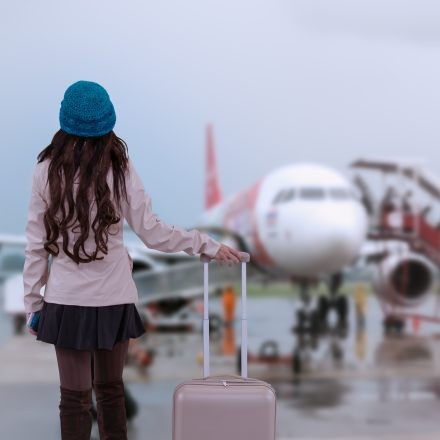 There are many places abroad to visit, but it is much better if you guys travel to a place where you will learn new things about each other. However, some couples have no time to plan their trip abroad; that's why they are letting travel companies plan their trip, book their flights and accommodations, arrange their itinerary, and choose restaurants where they will fill up their stomach after the long journey.
One of these travel agencies is TripAdvisor which plans trips for anyone. It is an American-based company that runs online. They also have a website and a mobile application so that people can easily access their entity.
Go on a Dinner Date
If you are so busy working and taking care of your responsibilities, going on a couple of nights out is perfect for you. You can do many things on a couple of nights out. Some lovers like to go to the park to take a walk, some couples would go to bars to have a drink, and some people would take their partners to a classy restaurant or in food stalls across the streets; it doesn't matter whether their night date is luxurious or inexpensive.
A dinner date with your other half will help deepen the connection you are building since you will have the time to talk about anything while eating, and through that, you will know a little more about each other's situation that you haven't talked about. It will also keep the spark alive because a deep conversation over the delicious meal being served in front of you might positively affect your relationship with each other.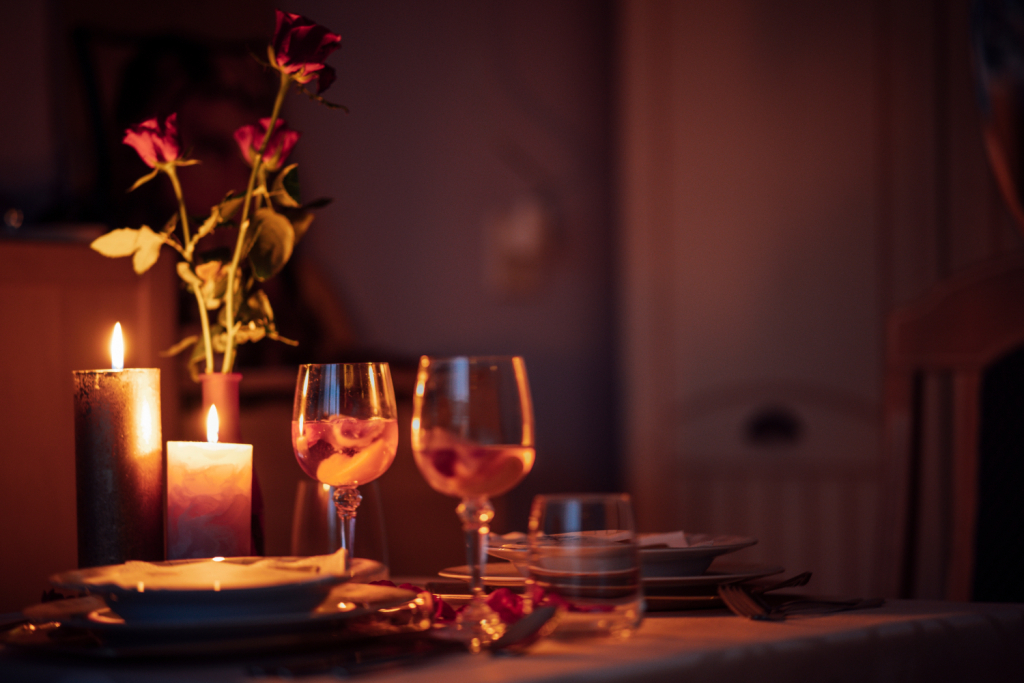 There are lots of luxurious and inexpensive places here all over the country. In Manila, a street in the municipality of Tondo has so many food stalls installed. Various food from different cultures is being offered in this place for an affordable price. Many people are coming to try the food being sold in this place since it has gone viral online.
You and your lover can try it as well. If you want to eat in a luxurious restaurant, you must check the Lemuria Gourmet Restaurant. It is a fine dining restaurant inspired by French Mediterranean architecture. Located in Quezon City, this restaurant that serves delicious food in a classy environment also serves as an event hall for weddings, so this is perfect for couples.
Interact with Nature
Some couples are not fans of luxurious food or places; some want to refresh their minds as they connect with nature. Well, the truth is traveling with your partner to see the beauty of nature is helpful in terms of appreciation. The ethereal beauty that Mother Nature gives is so relaxing and overwhelming that it makes people appreciate how beautiful the world is, making people realize the value of the things and people they have right now.
Going to a place where you can connect with nature is one of the best things to do during your honeymoon because it provides you and your partner with a calm mind, making it ideal to have a deep conversation. It is fun to interact with nature with your special someone as the both of you share a peaceful moment while having coffee or cold beer. There are many places here in the Philippines where you can take your wife/husband.
You can go on a day trip, but it is preferable to have two days and one night travel to spend more time with each other.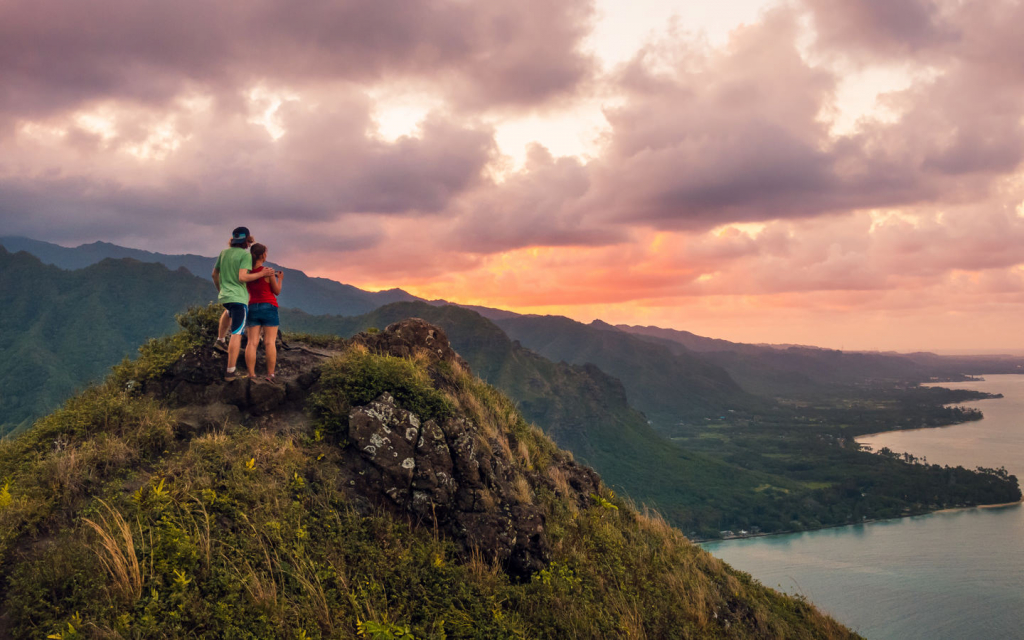 Stay Home and Cherish Every Second of the Day
Some couples don't like to go outside their doors, but that is okay since there are many romantic things to do at home. Sharing a short, sweet moment with your partner is one of the best things in the world. So, it doesn't always matter where you want to spend your honeymoon; you can go outside or stay home because anyone can be romantic anywhere.
Are you one of the folks who would choose to stay at home rather than step outside your door? If you need ideas on how to celebrate your honeymoon inside your home, this is the right blog for you!
Honeymoon Ideas to do inside your Home
There are lots of honeymoon ideas to throw inside your home. If you are one of the folks who can't go outside for some reason and want to have a romantic moment with your partner, here are some ideas you can do at home.
Watch the Morning Sunrise Together
Letting the sun rays hit your skin first thing in the morning signals to the brain that the day is about to start. Starting your day with your special someone as you watch the sunrise together is one of the simplest yet romantic things to do during a honeymoon. It will also remind you that it is a new day and that you will meet new challenges, new lessons, new information about each other, and most of all, new reasons to love each other more.
The morning sun provides spiritual healing because people tend to reflect when they are watching the sunrise, which is ideal for couples since, most of the time, they have to remember not only for the benefit of themselves but also for the development of their relationship.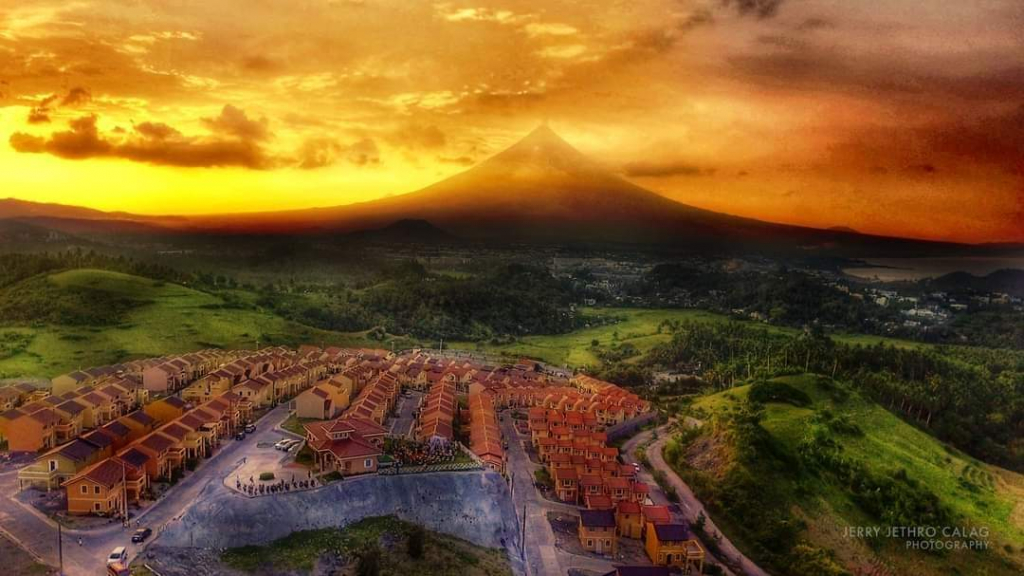 Date and Dance in the Night
Some couples have already set up a dinner date inside their home. Just cook something or order food in restaurants, and set up a table with scented candles and some flowers, and everything will be suitable for a romantic dinner date. It is much better if you can have a drink, even if it is just wine, to make your night more romantic.
Furthermore, as Taylor Swift said, you can play music and dance with your partner under the moonlight or in the refrigerator light. This simple yet romantic date will bring back the spark between you and your partner.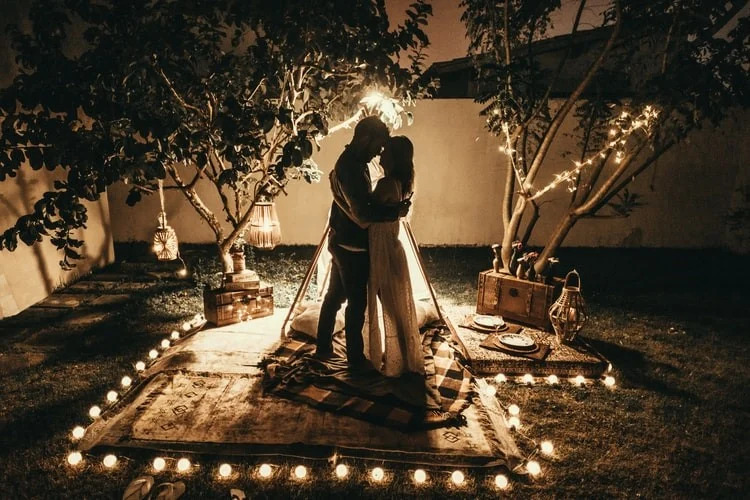 Have a Romantic Night Walk just inside your Village
Sometimes, a walk at night while having a deep conversation is one of the things we want to do. Having a walk at night is somehow refreshing as the cool breeze of the wind hits the skin. Couples who don't have much time to make their honeymoon extra particular can go on a romantic walk at night just inside their Village. Although it is not as romantic as a dinner date, it still counts and will still provide time for couples to have a deeper connection and communication. It is much better if you are in a safe community to walk at night peacefully.
Watch the Twinkling Stars With Special Someone
After you have a walk inside your Village, you and your other half can watch the beauty of the twinkling stars. Stargazing will calm your mind, which allows you to think deeper, resulting in a better conversation with your partner. Through this, you can ask about each other's situation and if any of you are suffering or being challenged.
It will also allow you to thank your partner for always being with you. You can do this in your lot, just put a picnic mat and lay down to have a clearer view of the sky and the stars.
A Romantic Honeymoon at your Camella Home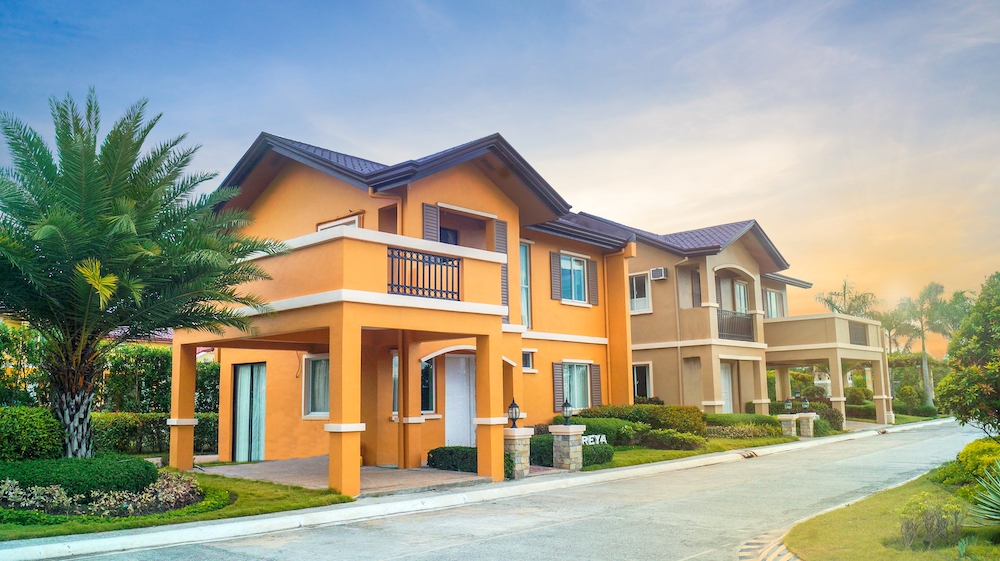 The best place to celebrate a honeymoon is inside your Camella Home because the property developer offers a lot of things that a couple need during their honeymoon and their lifetime. The trusted home builder has been serving Filipino families for more than four decades, and it is now popular with many settlers. Why do you think that? Well, Camella provides all the convenience to its settlers.
If you haven't heard it yet, all of Camella's communities are peaceful, and all of its villages are located in places where convenience can be found. If you live in Camella Homes, you probably already experience the comfort. The real estate developer built communities near grocery malls, shopping malls, hospitals, government facilities, and many more because Camella wants its homeowners to easily access their needs.
Aside from that, you are safe inside the community of Camella Camella because it is guarded by trained security, and CCTV cameras are installed all around the area. The property developer wants its settlers to have a safe and sound sleep and a safe environment where they can walk at night freely without worrying that someone may attack them. It is ideal for couples, especially when they want to have a walk at night to refresh their minds and talk about deep topics.
Moreover, Camella offers cool amenities, which homeowners are now taking advantage of. Inside the community of Camella is the clubhouse for memorable life events, basketball courts for fitness, a swimming pool for family bonding, shuttle services, and a children's playground. All of these perks are being offered to buyers and owners. So, if you don't have a Camella Home yet, you might as well get yours now!
A romantic moment is so essential for couples. It is one of the things that drives marriage and relationships, so don't forget to spend some time with your partner, even on your busy schedule. Camella is willing to help you build a healthy and happy family, so choose Camella now as your real estate developer!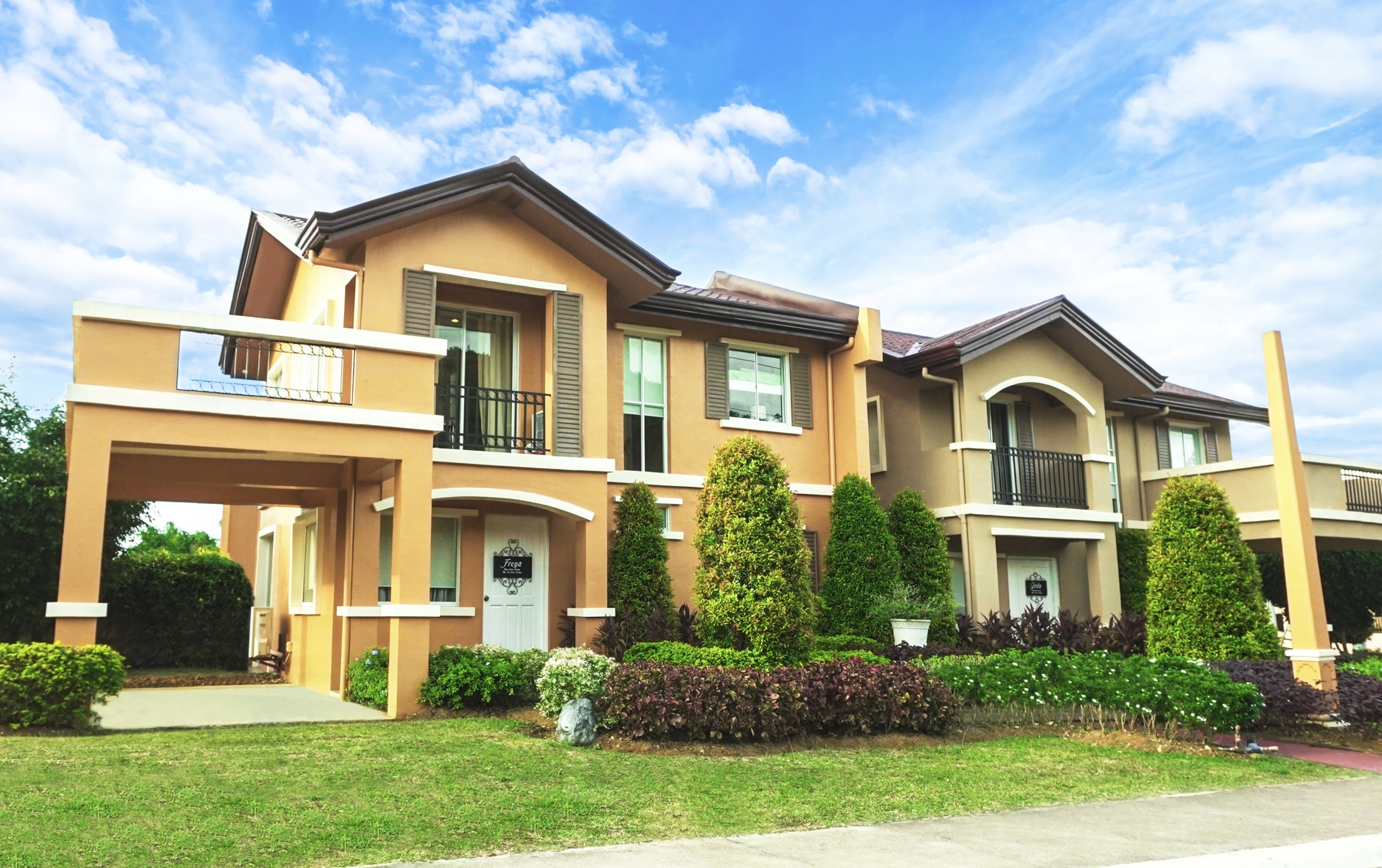 Spark up your Honeymoon inside a Camella Home
Check out our catalog of house and lot and condo for sale in the Philipines!