San Pablo, Laguna, also known as "Lungsod ng San Pablo" is where adventure meets serenity. The city is an underrated gem offering many peaceful and relaxing escapades outside the metro. Also known as the "City of Seven Lakes," the town sits in the foothills of three iconic Philippine mountains: Mt. Makiling, Mt. Banahaw, and the Sierra Madre. The place has a rich green landscape that is the perfect ground for an ultimate nature tripping. In the list below, we gathered some of the most popular San Pablo tourist spots for you to check out.
Seven Lakes Of San Pablo
Probably the most popular attraction in San Pablo, the Seven Lakes refer to a group of seven volcanic craters that is part of the more expansive Southwestern Luzon Volcanic Field that spans the rift between Mt. Makiling and Mt. Banahaw.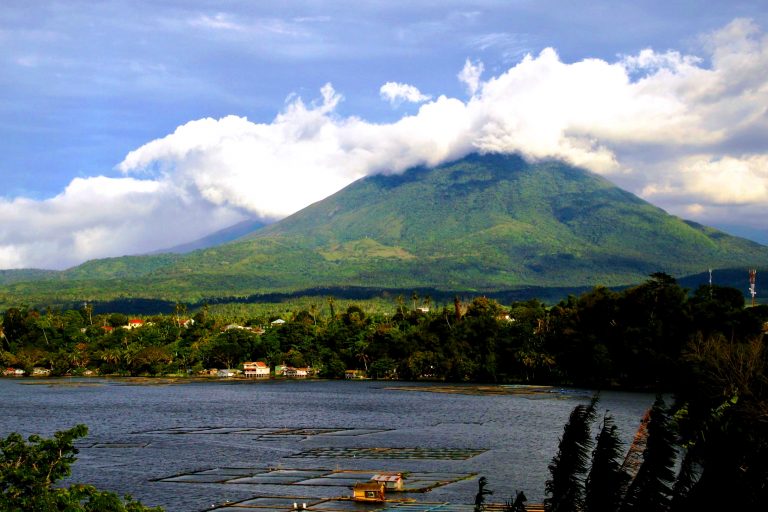 Each lake offers a unique set of activities and sceneries with their own respective mythological stories to tell. The lakes are so beautiful and majestically full of fantasy and wonder.
Here's a complete list of the crater lakes that comprise the Seven lakes.
Sampaloc Lake
Sampaloc Lake, the largest of seven beautiful lakes, is a 3.7-kilometer-long and 27-meter-deep lake that provides visitors stunning views of Mount Banahaw. It is a haven for cyclists and joggers looking for a wonderful, adventure-type workout.
Lake Pandin And Lake Yambo
A thin strip of land separates twin crater lakes, Pandin Lake and Yambo Lake; and it became the name of these two lovers who fell in love with each other?
Folklore has it that a beautiful woman named Pandin was cursed to never step foot on earth; otherwise, something awful would happen. Yambo, her devoted lover, was unaware of the curse and had made her dance on land. Suddenly, a tremendous noise echoed, cracking of the ground, and a severe downpour, which transformed the whole region into twin lakes divided by a bare strip of land.
Bunot Lake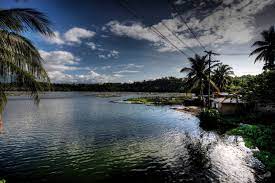 Located in Brgy. San Concepcion, Bunot Lake is known for its cultured tilapia and fishpens. It is a 30.5-hectare-wide and 23-meter-deep crater lake that has been oversaturated with fish pens and cages.
Calibato Lake
Lake Calibato takes pride in being the deepest lake in San Pablo's seven-lake system. It is located in Brgy. Sto. Angel, this 42-hectare-wide and 135-meter-deep lake provides plentiful fish and aquatic vegetation to the city and nearby communities. It has beautiful foliage with calm waters, so if you're looking for a peaceful retreat, Lake Calibato is the place to go.
Mojicap Lake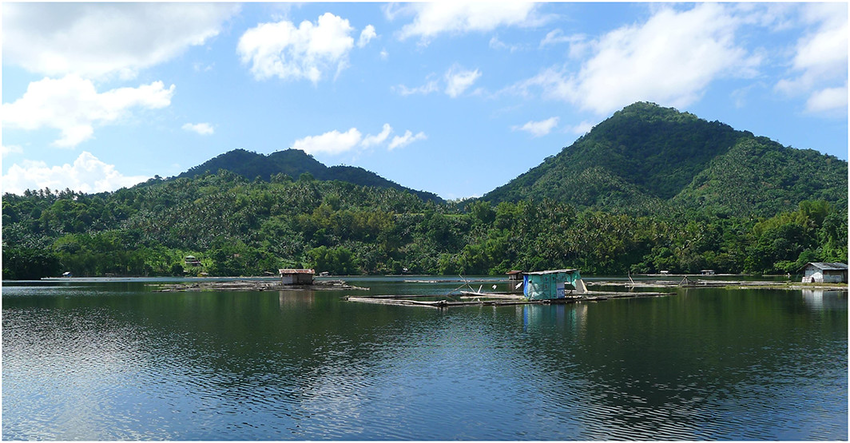 It is located in Brgy. San Buenaventura, this 14.5-hectare-wide and 30.4-meter-deep crater lake, is one of the city's primary water suppliers. Lake Mojicap has a myth about Munica, a sickly girl forbidden from touching the land in exchange for God answering her parents' pleas for health. Failure to fulfill the pact resulted in her sinking with the rest of the town, which turned into a lagoon.
The lake offers a variety of activities like rafting, camping, rod fishing, photoshoots, scenery viewing, and picnic.
Palakpakin Lake
Palakpakin Lake, a 43-hectare-wide and 7.5-meter-deep lake ,notable for its tiny shrimp best coupled with green mangoes, is a thrilling excursion right next to Lake Mojicap. A variety of activities are available there, including rafting, picnics, camping, rod fishing, photo shoots, and more.
Roman Catholic Diocese Of San Pablo
This church devoted to Saint Paul the Hermit is a suffragan of the Archdiocese of Manila. The diocese is responsible for the entire province of Laguna. The centuries-old church is a must-see, especially for those seeking spiritual shelter.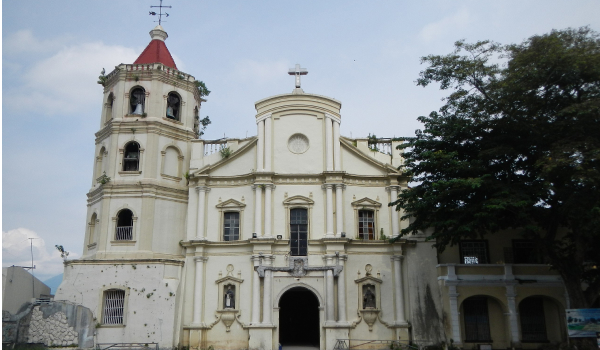 Tanaw De Rizal (Tayak Hill)
Tanaw de Rizal (previously Tayak Hill) is a popular tourist destination in Laguna. An estimated 600 hectares of protected forest land are found on the borders of Rizal and San Pablo. It is surrounded by mountains covered in lush green foliage.
Experience a touch of cold wind that calms and soothes you as you ascend the 930 steps uphill. The Noah's Arc-inspired ridge gives visitors a mesmerizing view of San Pablo's seven lakes.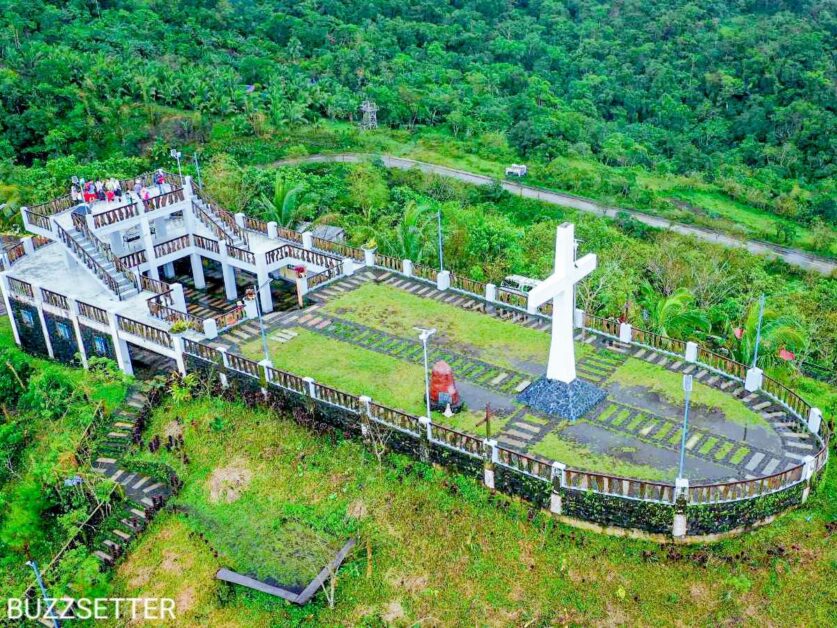 These are just three of the many tourist destinations present in San Pablo, Laguna. Tourism is thriving in the city because of its beautiful landscapes and rich cultural heritage. San Pablo is ideal for travelers looking for the perfect balance of adventure and tranquility.
Besides tourism, Laguna has many industries booming, making it an ideal place to invest and settle. Find out below why San Pablo, Laguna is worth your next investment.
Investing In Laguna
Laguna is a booming city in the South that offers a rewarding investment for those wishing to expand their businesses or buy a real estate property. With its proximity to Metro Manila, more and more people are choosing Laguna as a destination of choice.
This powerhouse province in the South has the ultimate mix of urban living and the charm of a province's vibe. Its robust economy is driven by various industries such as Business process outsourcing–information technology (BPO-IT) companies, major corporations, tourism sites, and the city's natural sourced products.
Laguna's strategic location is a strong advantage. It is highly accessible from Manila and is connected by major highways like South Luzon Expressway (SLEX), Maharlika Highway, the new Cavite-Laguna Expressway (CALAx), etc. Many road developments are also in the pipeline, including the proposed Calamba–Los Baños Expressway, Laguna Lakeshore Expressway Dike, and the Alaminos-San Pablo City Bypass Road.
Another hot industry in Laguna is its thriving tourism spots. One famous city is San Pablo, known for its seven-lake system and the San Pablo Cathedral. It is readily accessible from Manila. It is connected by major roads such as the South Luzon Expressway (SLEX), Maharlika Highway, and the new Cavite-Laguna Expressway (CALAx).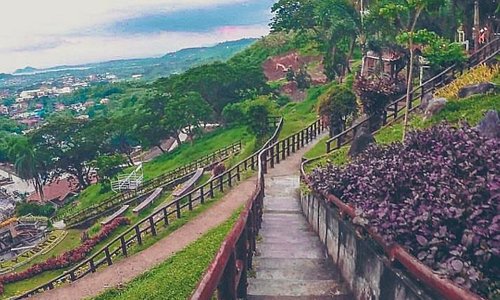 San Pablo attracts numerous investors due to the city's continuous economic expansion. The city is projected to be an eco-tourism destination using sustainable tourism practices. The land and personnel resources also entice different BPO businesses to consider opening in the area. Aside from these, San Pablo anticipates a bright future in terms of real estate due to the rise of house and lot developments in recent years.
Camella San Pablo: Your Modern Home In Laguna
Suppose you're looking for a trusted home builder in Laguna. In that case, Camella San Pablo offers you comfort and convenience at the highest value. This premier real-estate development features a modern type of architecture furnished with impressive amenities that include a clubhouse, multi-purpose hall, basketball court, parks, playground, and a gated entrance—experience high-quality living with Camella San Pablo.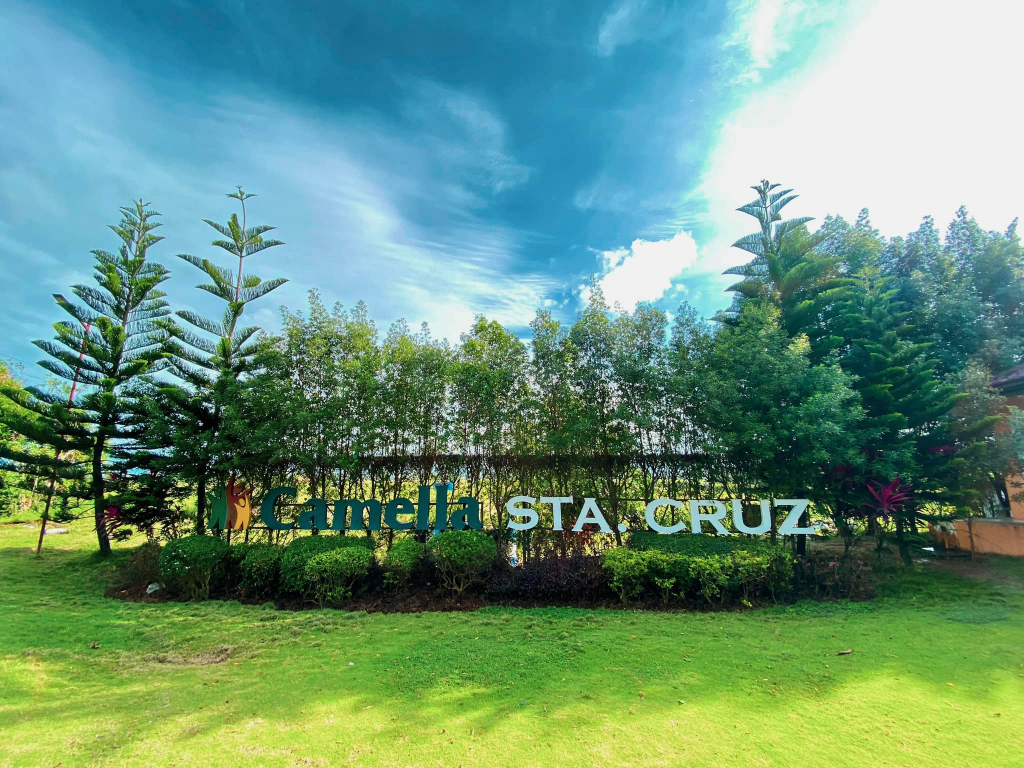 Situated in Brgy. San Jose, Malamig, San Pablo City, this property for sale in San Pablo is strategically found near essential establishments like business centers, shopping malls, schools, hospitals, San Pablo City Hall, Ford San Pablo, Toyota San Pablo, churches, and major transportation routes. Camella San Pablo is easily accessible through nearby transport terminals and is just minutes away from the Maharlika Highway. It is also worth noting that it is a central area among business districts in Laguna.
You can choose a design based on their selection of house models of Marga, Mara, Carmela, Carina,
The house and lot for sale in San Pablo have two to five bedrooms (depending on the model), two to three toilets and baths, a living room, kitchen, and dining room, and a carport (depending on the model).
The community is also safely equipped with systematic round-the-clock security and roving guards to keep you and your family safe and secured.
Pre-selling units are now available. Visit the website or the official Facebook Page of Camella San Pablo to get more details.
Celebrate Life's Milestones in Camella SAn Pablo
House and Lot for Sale in San Pablo City, Laguna