Looking for Korea around the south? Here is a list of Korean restaurants in Davao City that are worth visiting to satisfy your K-ravings.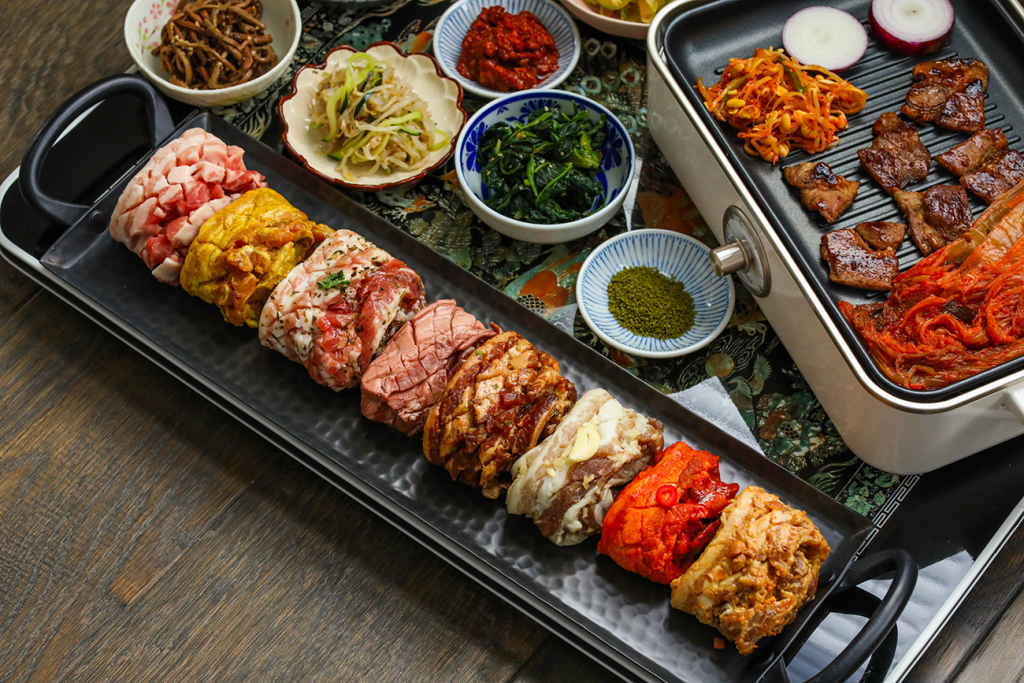 Annyeonghaseyo! In the past few years, Korean culture has been especially well known in Davao City. Be it Korean popular music or, more famously, K-pop, Korean dramas (K-dramas), Korean skincare products, and what we will be focusing on in this article: Korean food. Although we are from different cultures, Filipinos, more specifically Davaoeños, are hooked on the East Asian nation's food culture.
If you are looking for authentic yet affordable Korean food in Davao City, we might be able to help you out! Here we have a list of the top Korean restaurants in the city according to Google reviews (with more than 150 reviews):
Sitio Babak – 4.6 stars (266 reviews)
Located at Surveyor St., Bajada, Sitio Babak offers authentic Korean food from 9:00 am to 8:45 pm daily. Aside from the "grill your own meat" option, the restaurant also has a numerous selection of noodles, budget meals, one-dish meals, fried food, and soups and stew. For the noodles, they offer jjampong, jajangmyeon, kimchi guksu, and many more ranging from ₱120 to ₱250. They also offer kimbap (a Korean-style roll), kimchi jeon (kimchi pancake), and haemul jeon (seafood pancake), all ranging from ₱130 to ₱250. For the fried food, they offer a variety of fried chicken flavors like garlic, sweet and spicy, and plain ol' fried chicken, ranging from ₱400 to ₱450. As for the soup and stew, haemul jeongol and dongtae jjigae are just two of their five soup choices ranging from ₱350 to ₱700. Lastly, for the meat choices for grilling, you have the option to grill samgyeopsal (pork belly for ₱250/serving) and/or galbisal (marinated beef for ₱400/serving). Sitio Babak accepts dine-in, delivery, and picks up. If you want to contact them, their Facebook page is named Sitio Babak Korean Restaurant and they are said to be very responsive to messages.
Hongdae Street Korean Restaurant – 4.6 stars (158 reviews)
This Korean restaurant offers unlimited pork (plain and marinated), chicken (sweet and spicy, side dishes, rice, lettuce, fruits, and juice, which costs ₱349/person. On the other hand, a ₱449/person package includes everything the other package has, with the additional benefit of unlimited beef (plain and marinated) and shrimp. You can also add cheese, if you prefer, for ₱80 per pack. Although unlimited meats sound nice, they have rules in places like no sharing and no leftovers allowed, or else you will be charged with ₱100 upon billing out. This is to prevent and discourage food waste among the customers. Hongdae Street Korean Restaurant is open from 11:00 am to 9:00 pm daily, located at 1 Polo St., Obrero. Aside from having a Facebook page, they also have their own website and contact number.
Seoul Ga Restaurant (Victoria Branch) – 4.3 stars (232 reviews)
Seoul Ga Restaurant is located at Exterior Victoria Plaza Compound, J.P. Laurel Avenue, and is open from 10:00 am to 9:00 pm daily. The restaurant offers table barbecuing with loads of different meat options for those who are feeling a little bit adventurous. Aside from the classic samgyeopsal and bulgogi, they also offer jumuluk, which they described as Australian Prime marinated short ribs boneless with Seoul Ga's own sweet sauce for ₱670 per serving, a mixed steak set, which consists of two kinds of beef, sausage, ham and vegetables mixed together for ₱1,600 per serving, and nakji-bokkeum, which consists of stir-fried vegetables with a chopped octopus for ₱420 per serving.
Aside from the meats, they also offer hot pots, deep-fried food, different Korean appetizers and cuisines, and vegetarian options. On top of that, Seoul Ga offers catering services for weddings, birthday parties, or any other event you can think of. All you have to do is call their landline or mobile number for more details and reservations.
Ssamjang Korean Restaurant (Torres Branch) – 4.1 stars (186 reviews)
Located at Door 3 Autoville Compound, F. Torres St., Ssamjang Korean Restaurant offers unlimited all meat grill dining (bacon cut pork belly, and marinated pork, beef, and chicken), unlimited side dishes, iced tea and rice. For lettuce, you just have to add ₱50 per serving on top of their ₱299 per person charge for the unlimited meal.
According to their Facebook page, they offer frozen chicken and pork skin for ₱40 per kilogram, respectively, available for pick up.. They also have a branch located at Rizal St., but the branch in Torres has more positive reviews.
Ssamjang Torres serves their customers from 10:30 am to 9:00 pm on Mondays to Thursdays, and 10:30 am to 10:00 pm on Fridays to Sundays. However, Ssamjang Rizal serves their customers from 12:00 pm to 8:00 pm on a daily basis.
Romantic Baboy – 4.2 stars (344 reviews)
This Korean restaurant offers unlimited pork and beef, side dishes, rice and vegetables for table grilling for ₱499 per person. However, they also offer a variety of pork and beef in separate servings. Some of these are herb samgyupsal (₱280 per serving), spicy beef (₱340), romantic bulgogi (₱340), curry beef (₱340), and moksal (₱280).
Additionally, Romantic Baboy is also available for delivery and pick up in FoodPanda. They offer raw meats in either 500g or 1kg, side dishes also available in 500g or 1kg, simple set of cooked meals that have rice, ssamjang sauce, and 170g worth of meat, and a full set served with rice, kimchi, 3 side dishes, soup and 170g of meat. For customers who prefer to dine in, Romantic Baboy is located at The Compound, Tulip Drive, Talomo. They are open from 11:00 am to 9:00 pm daily on a first-come, first-served basis.
We hope this list and the restaurant did not disappoint! Although eating out with friends and family sounds fun, we encourage you to stay as safe and sanitized as you can, especially when you have children and babies at home or with you. Dining out will no longer be fun and possible if at least one of your loved ones gets sick. Do not forget or neglect your masks whenever you are going out. Stay safe and healthy, everyone! Kamsahamnida!
Suggested Read: Top 10 Family Series to Binge at Home
Written by: Patricia Naomi Duroja