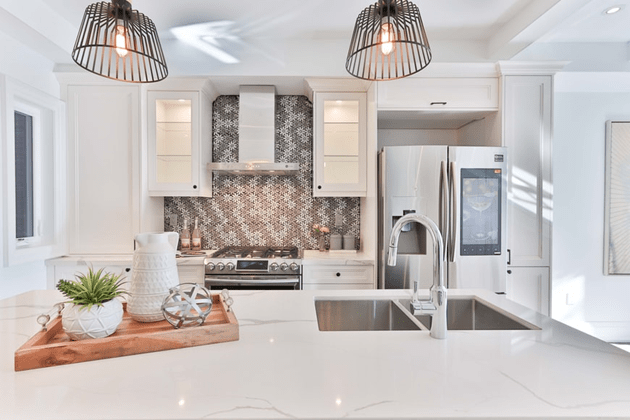 Since we are still in a pandemic situation this year, most people still spent their time inside their homes and made sure that interior design trends are well-followed for this year of indoor refuge. Thus, more and more of us had the luxury of time to make our living space and outdoor space trendy. You then realized that your goal is beyond just purchasing a house and lot in the Philippines. Having spent the past year at home, you suddenly wanted more beautiful and multi-functional spaces.
This article will tackle some of the best home design trends – 2021:
Green Kitchen Cabinet as a Taste of Natural Elements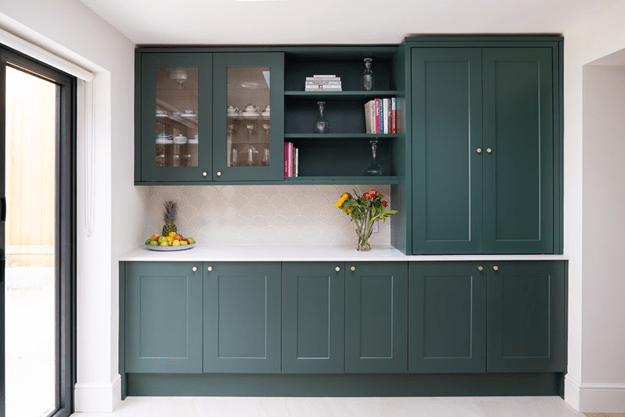 Additional to the top interior design trends of 2021 is turning your kitchen cabinets green. Since green is the color of the natural world, it is refreshing to the eyes. And because it is a combination of yellow and blue, it's the perfect shade mixing warm colors and earth tones.
When the family enjoys a meal in the dining room where these cabinets are in view, it somehow emanates a soothing feeling. If this will be your next project, you should discuss how the color can be a visual interest. Depending on your agreement with the interior designer, the green shade may vary from darker to lighter.
Suggested Read: Latest Trends in Philippine Real Estate Industry 
Other Interior Design Trends Inspired by Nature
As part of preserving our mental health and wellness, a plethora of interior trends in the past and recent years have included touches of nature. Having these natural materials in the view provided not just a style. As people tend to spend more time at home, these elements create calm and comfortable spaces.
Rattan furniture is Definitely In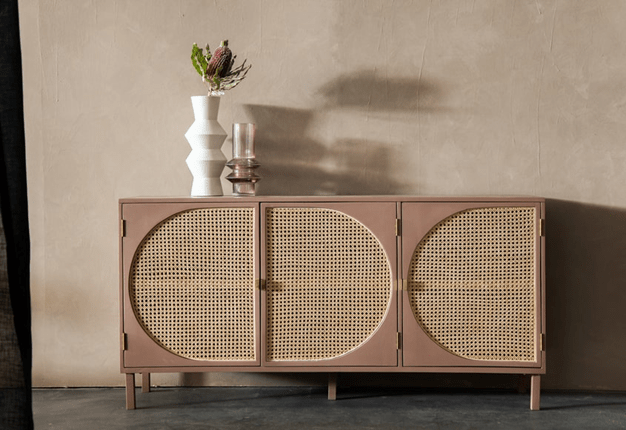 If you're looking for sustainable materials with a sustainable design, rattan furniture is the hot trend for you. It is an ideal piece of furniture for your house and lot because it goes well with almost everything.
Aside from the earthy tones, it adds up to the interior design of your home, a rattan furniture is also very durable. So, your investment in this trendy art inside your house will be worth it.
Suggested Read: Why Green Living Is A Rising Home Trend
Indoor Plants Making a More Beautiful Living Space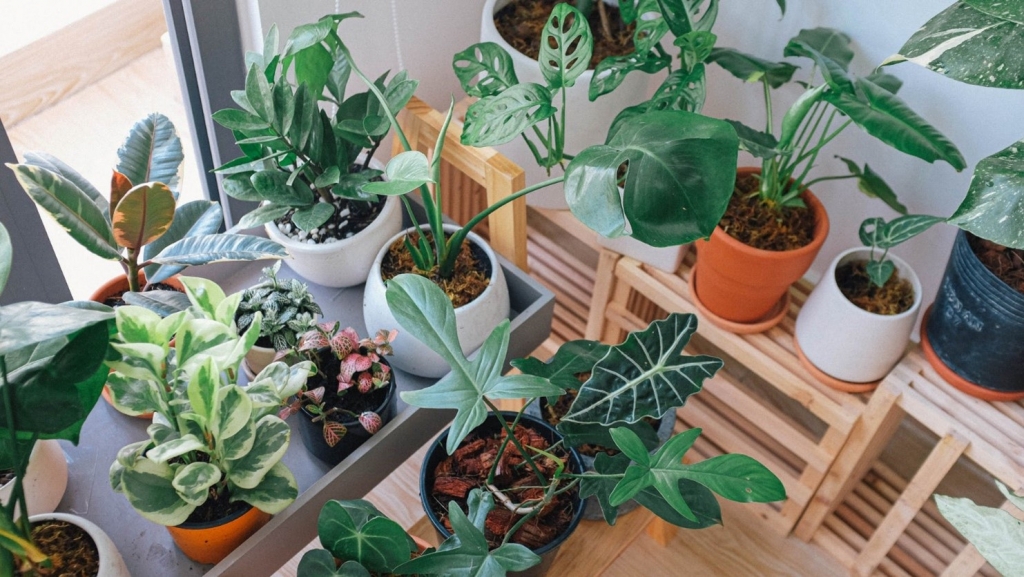 With our almost two years in the pandemic, we suddenly shifted into the age of mainstream plantitas and plantitos. This is because of the emphasis on urban gardening at your real estate property despite having no outdoor spaces. Of course, the primary design elements here are indoor plants.
Even non-professional designers get into this style because of the benefits it brings. Primarily, indoor plants function as air purifiers. They also provide a very calming feeling, thereby increasing one's productivity level.
Additionally, if your home interior design is more on the warm tones and bright colors, these plants exude a balance.
Natural Wood Furniture and Finishes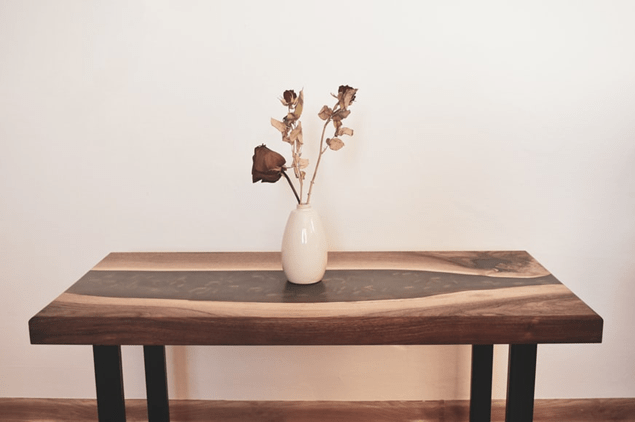 In addition to the biggest interior design trends of the year are the comeback of natural wood furniture. But beyond the movables, these can also be the style of your walls. A perfect example of natural wood material is walnut wood which has earth tones that are rich and appealing.
Design trends for this walnut wood can range from dramatic to mellow. And if used as a veneering on your cupboards, interior designers may opt to have a gorgeous glossy look.
Peel-and-Stick Wallpaper Trend
While it may have been considered out of fashion for quite some time, this peel-and-stick wallpaper or removable wallpaper trend made a comeback this 2021. It has taken the role of one of the biggest interior design trends of the year. It's because one doesn't need a professional interior designer to achieve the perfect look for their house and lot.
Many designers use these as decorative objects in their spectacular room makeover. And since the materials are easy to use, you can design not just your bedroom. You can also have a dramatic transformation in your home offices and conference room.
Accentuate Your Statement Wall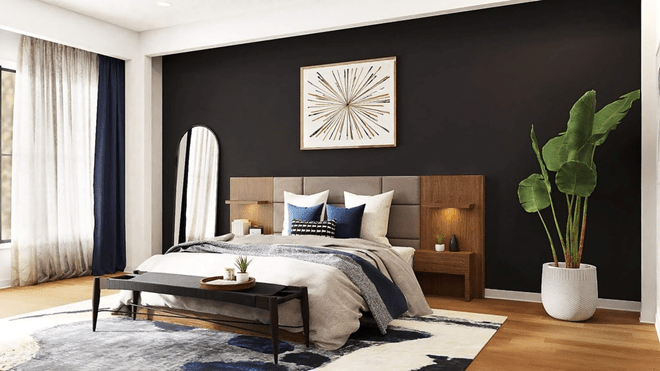 Having a feature wall in a room provides the benefit of letting people feel there's depth without taking too much space. It serves as the focal point of the room. Thus, one of the top interior design trends of 2021 includes maximizing these walls.
Do not forget to maximize the design elements. You can always experiment with the color, design, texture, pattern, and depth. You can even add accessory elements such as frames and other decorations.
Suggested Read: Prominent Home Design Trends this 2021
Guide on Your Feature Wall
If making these walls more beautiful is your next project, you can follow this guide from The Spruce:
Define the spaces in a room by accentuating a statement wall.
Decide on where is the center of your room. It is not just some random pick among your walls. For instance, the wall behind the television can be the chosen statement wall of your interior designer.
If you are to use a bright or bold color, ensure that it will complement the rest of the room's palette.
You can also use some wallpaper to accentuate the walls. As mentioned, you have a plethora of options such as peel-and-stick wallpaper.
Touch of Vintage as We Get Nostalgic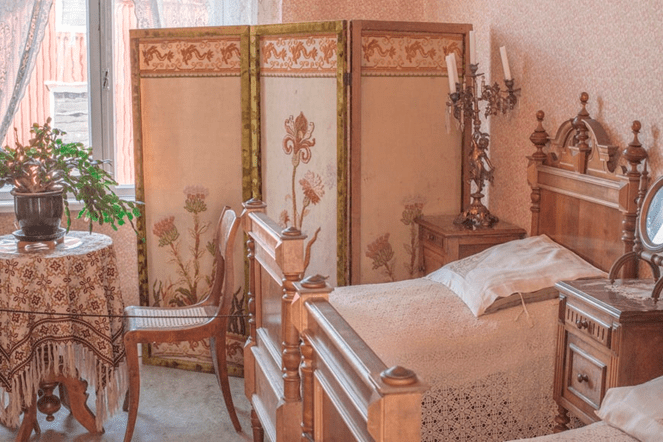 This year, interior designers might tell you about the return of the vintage era. It is true. Vintage prints and motifs have been increasingly popular again for the past year. This is because people are getting more nostalgic than ever.
Ever heard of the granny Chic?
Thus, we tend to manifest these inner feelings into the visual art we see outside. The vintage style and trend are not just for walls. You, as a DIY designer, may use old and new pieces of furniture and turn them into a furniture-in-style. This is the so-called "granny chic" trend.
In some instances, those working remotely even haul their home offices to fit this granny chic look.
Hence, if you want to have stylish art and a more lived-in ambiance in your home, you can turn into this vintage trend.
Turning Your Outdoor Space Attractive
Another trend this 2021 is the creation of beautiful outdoor spaces.
Since people cannot move outside of their domiciles, there has been a need to look for ways to still spend time outside. That's why most of us turn into designing our backyards. This is so we can have a "safe place" for social interactions.
Some Outdoor Home Design Trends – 2021
Below are some of the trending outdoor space designs that have been both useful and beautiful this 2021:
Gardening of the Edibles
Aside from having it as a new hobby, people find it beneficial to do edible gardening so that they will have a supply of food. Since the pandemic posed risks of interacting with other people, some consider it a good-to-have option.
Addition of a Splendid Front Yard for Socials
We are indeed longing for social activities. And to be able to maintain it, those who have a wider front yard space turned it into an attractive place where they can socialize with distances.
Quite a few people try and make this front yard space more fun and magical to be in. They do this by adding little things like flower beds, hanging up lights, laying rocks, building small ponds, placing figurines around, and so much more.
Extending Technology on the Outside
Some of us even became more creative and brought our movie marathons outside.
You just need to install a led TV, table, and comfortable couches on the patio. Voila! You have an instant beautiful outdoor movie house in style.
Exterior Kitchen
This has been another trend of the year. And you don't need that much art and style.
Anyway, the design of your outdoor kitchen will be greatly influenced by your budget and the climate in your location. And since the purpose of this is to do your cooking outdoors, all you'll need are the essentials cooking paraphernalia.
A Home with Beautiful Interior Design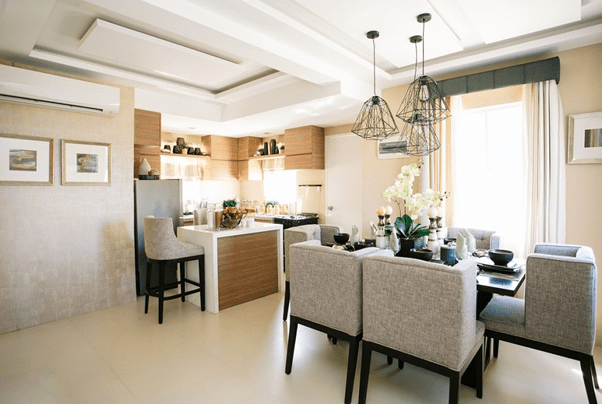 If you're still unsure on how to do it, you can look for inspiration on the interior design of your house and lot. Of course, you should always beautify your real property because it's where you dwell. Additionally, you might never know how big the value of your real property will be in the future.
However, if you're looking for a home with beautifully designed interiors, Camella Homes is the perfect choice for you. It offers beautiful townhouses inside great communities so you don't have to worry about your safety and security.
And the great news is that you can purchase a real property anywhere in the Philippines because Camella is present all over the country.
There's no time to lose. Contact the Camella team now to get started. You can view our model houses via the Camella Official Youtube Channel. And you may also visit our official Facebook page for more details.