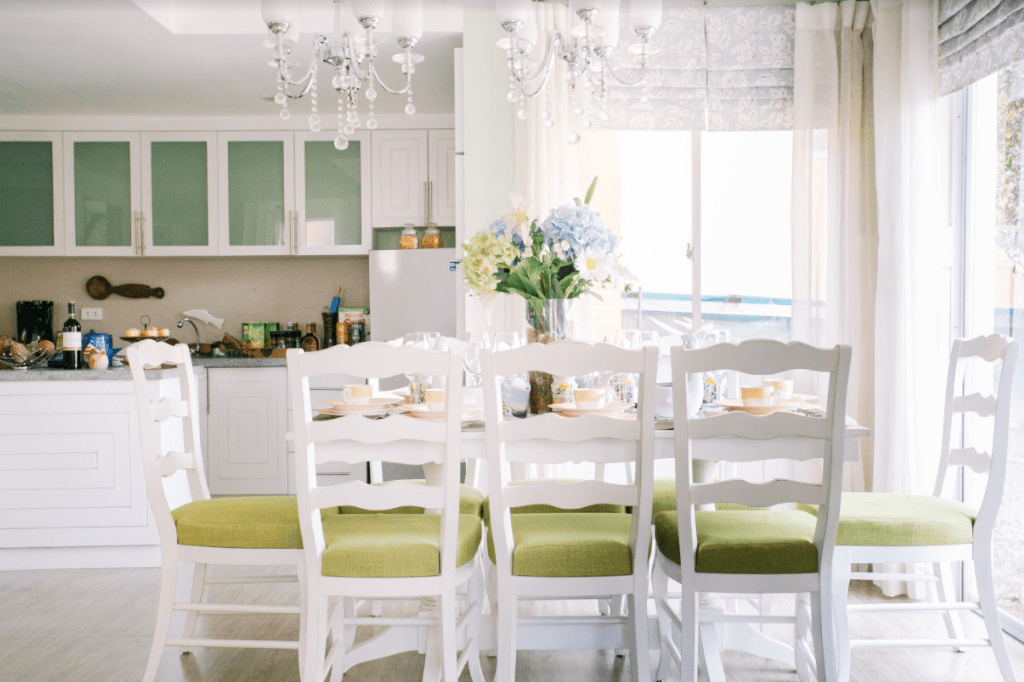 Rethinking Home Spaces
The coronavirus pandemic has undeniably created a significant impact in almost all industries around the globe. It taught people to adapt to the new normal, quickly and wisely—making the most out of what they have. And as people adjusted the way they lived, they have also learned the need to recreate the space within their houses and lots.
2020 was a very challenging year, but one thing that turned out good is that it compelled people to take their creativity to new levels. Some have learned to think critically about what they want, especially within their homes. Everyone is maximizing their spaces and adding more things into their rooms that may either be useful or just a personal statement. Whether it is creating a multi-purpose home office space or designing a living room for a work meeting and remote learning, just about every corner of the home required a revamp.
As a result, there has been a rising trend of accented walls, a focus on the cottagecore aesthetic, sleek and blacks, eco-chic style, and more in terms of interior design. These 2021 home design trends convey how people learned to appreciate the beauty of practicality, comfort, and wellness in their homes now more than ever. This lockdown has also taught people the importance of isolation and the safety benefits of living in houses and lots.
Emerging Home Design
Moving forward, people ask how 2021 will bring change to our home in terms of designs? After scouring multiple lifestyle websites and top-tier real properties sites, here is a list of design trends to watch out for this 2021. For the design buffs, keep scrolling and get inspiration from these chic paint colors, durable fabrics, indoor plants, smart lighting, and more.
Rustic Cottagecore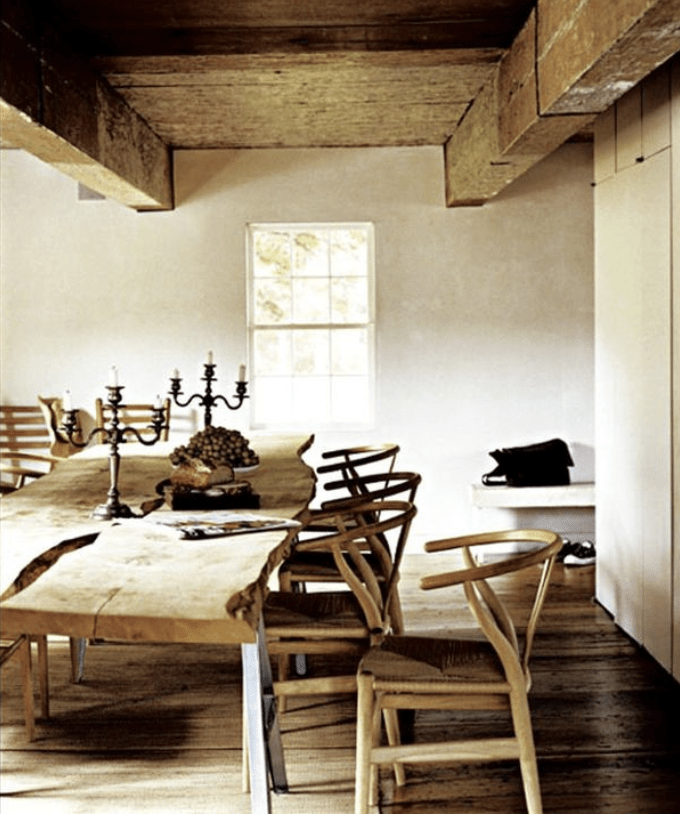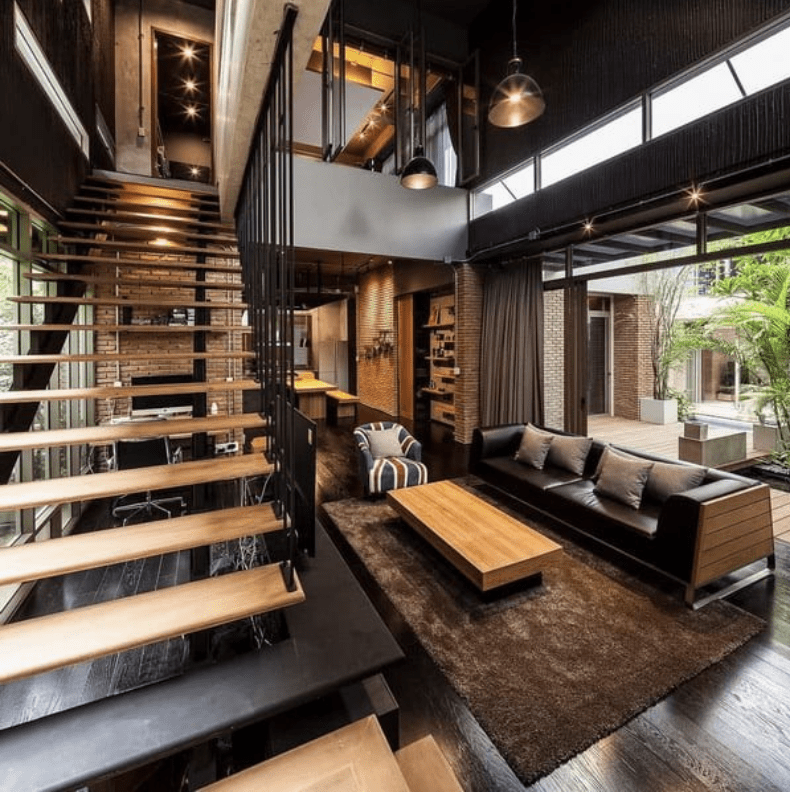 "Due to the events of 2020, I think that cottagecore, nostalgia, and the need for comfort are all here to stay," says Instagram influencer and blogger Paula Sutton of Hill House Vintage.
This home design appeals to anyone who loves their modern home relaxation but wants to accentuate some character into their living rooms. It works ideally in homes that already have distinct features such as high beams, original floorboards, or paneled walls. However, it can be redesign with a considered balance of old and new pieces that work together when mixed and matched.
This look is better held together by reclaimed wood as the center material. Next is having unique pieces that show plenty of grain and texture, rather than perfectly finished items, to make this theme on point. Specific examples are wood pieces such as tables and chandelier frames to cap this whole sleek look for your home.
Cottagecore can be plain and straightforward but can also be mixed with glamour touches to create a traditional luxe style. Adding dark hues to cottagecore can emphasize the touch of sophistication. Elegant vintage style barware, gilded cutlery, and statement gold accessories are small details that would go a long way. It keeps the look grounded and is very budget-friendly too.
Earthy and Slick Corners with Open Floor Plan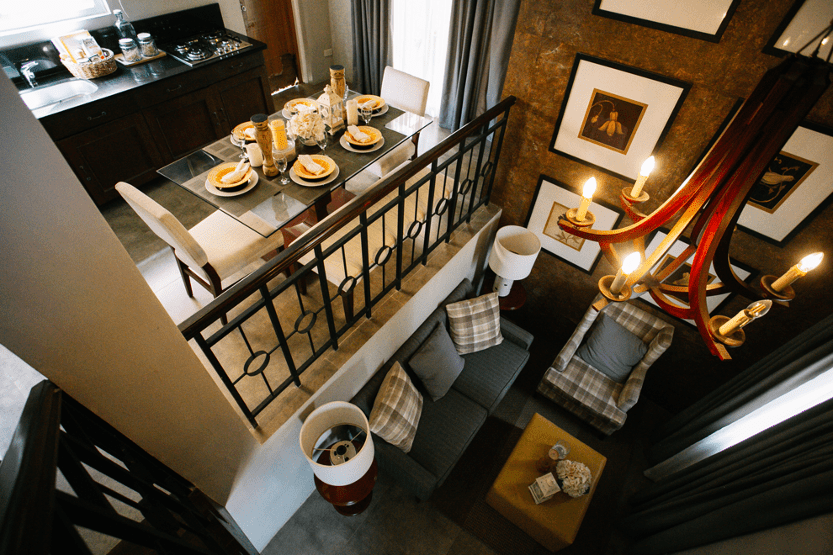 An open floor plan may sound very cliché in every smart architecture advice, but this one tops the trend this year. According to Houzz and Pinterest, 2021 will be the year that people would finally rethink the open-floor-plan space. This is likely a result of roommates and families sharing more space than usual in quarantine. Perhaps this will be the year of pocket doors, barn doors, enclosed kitchens. As seen in Camella's interiors from its Panorama series of house and lot offerings, the earthy ground colors can be applied in many ways to match open floor plans perfectly. The home pieces to the geometric arrangements of every part of the house interior offer all of the sleek and earthy colors to satisfy the eyes.
Pantone's top colors of the year are yellow and dark gray. There is an emerging natural, earthy color palette packed with rusts, warm greens, deep reds, and slubby browns among the top picks aside from these two. With just the right amount of color combination, your house can reflect a comforting and welcoming ambiance—just what we need for 2021.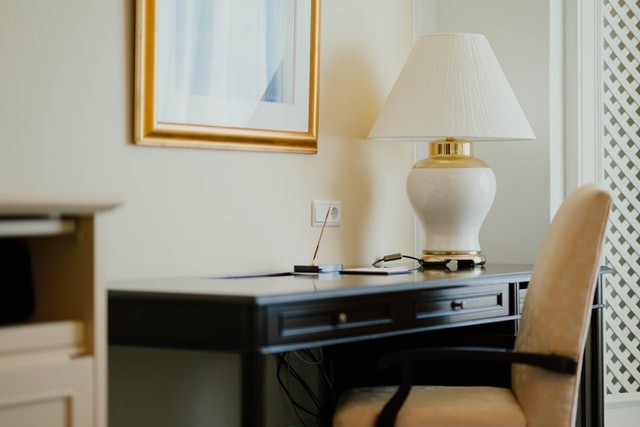 Meanwhile, with people spending hours on video calls these days, there has been an increase in table lamps' demand. They provide a soft glow on your face and counteract the harshness of recessed overhead lighting found in so many homes today. It is safe to say that 2021 will be all about livable luxury and versatility in design. So many people had to go through a series of adjustments over the last year. This year will be all about durable fabrics, comfortable upholstery, and furniture pieces that are versatile and chic.
Even way back, everyone has always recognized that a statement light fixture can tie any space together. And one trend coming back from the classic vintage home piece collection is light fixtures using braided and knotted textiles. People have loved these pieces lately, as evidently seen all over social media platforms.
Also, people will look for ways to make their home comfortable and functional living space. Swapping out regular incandescent bulbs for smart lighting options allow you to set schedules and create a mood to fit your needs. Camella's SmartHomes, for instance, offers a feature where one can preset their light settings. With this, it is much easier to automatically shift the light ambiance between online class or meeting, cooking prep for a family gathering, or just relaxing in the living room.
Warm Amber Vibe with Contemporary Country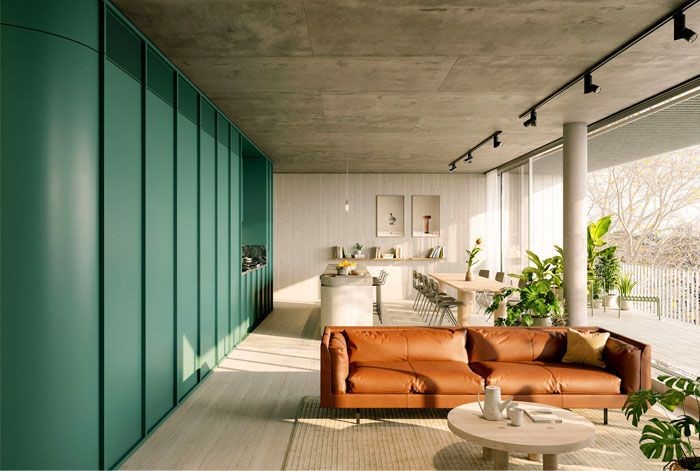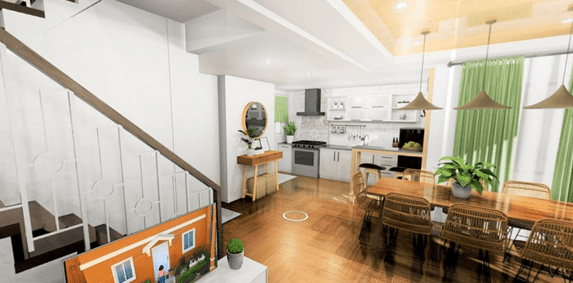 The contemporary design incorporates muted hues and nostalgic prints. The goal is to get a sense of coziness with a balance of modern and country vibe. What makes contemporary country popular among others is also how it incorporates coastal design and architecture with its pieces. This next trend is a re-imagination of the laid-back lifestyle of Hawaii. As the warm season approaches and people crave tropical getaways, interior designs inspired by the island's green and blue hues are on the rise. This mentally transports one and offers a calm and relaxing living space to make a home a safe and inviting place to recharge. One can also try adding a contemporary edge to a classic floral design, a warm amber vibe, tropical bright, subtle monotones, and soft lemons.
For 2021, rooms with no purpose, those only used for high days and holidays, and furniture with no other function but to make a statement may not be that much of a trend anymore. 2020 taught us that our lives are for maximizing everything we have, and it needs to be lived life in the best way we possibly can. Now, the excess is out, and functionality and duality in the home are in. People have learned to transform their living spaces into corners that served multiple purposes. At the same time, some added workspaces to their living rooms made space for classrooms in their kitchens and gyms within their bedrooms. This year, people will continue finding ways to reimagine their homes and incorporate pieces that help restore balance to multi-functional spaces.
The contemporary country may also be personalized with plushies, sink-into furniture, chestnut woods, warm colors, and overflowing bookshelves (but not the color-coordinated kind, preferably, ones stocked with tattered covers of novels you've read and loved). There will be more reworking of passed-down family pieces or ones you already own, like giving new life to traditional elements. Essentially, the trend is to embrace what lasts, what is well made, and what makes you smile.
Eco Chic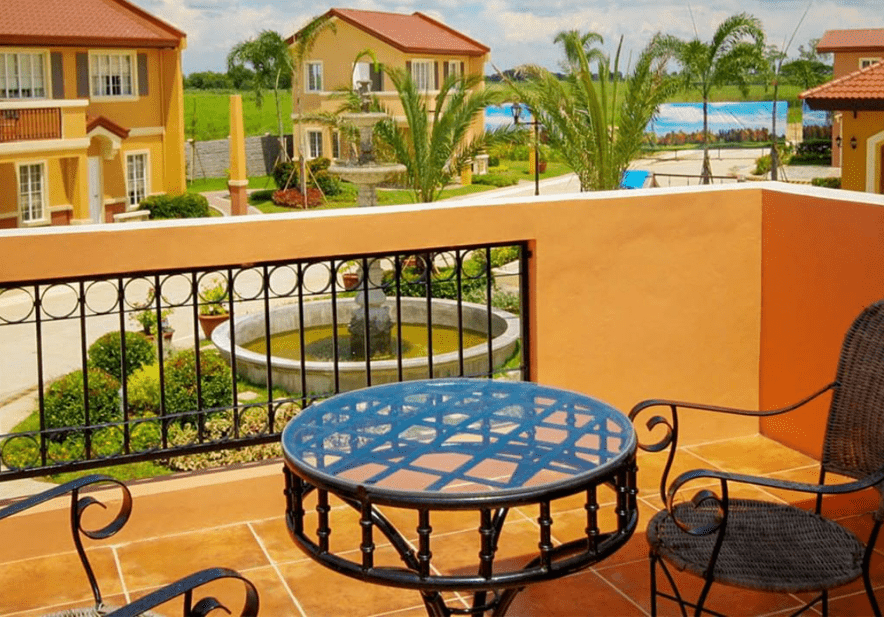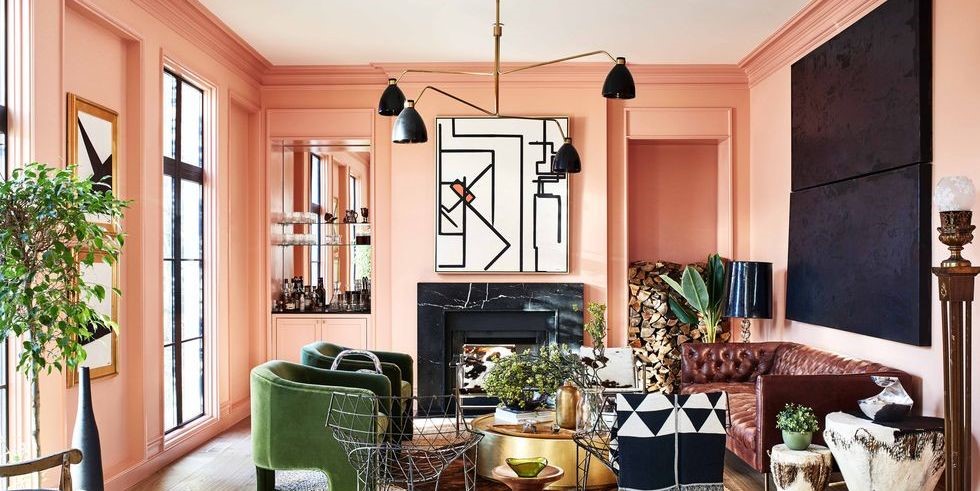 As people continue spending more time at home, plants will continue to grow in popularity this year. 2021 brings even more plants into our homes. Not only do plants bring life to any room, but they are something to nurture and care for—something to focus on instead of the instability of the outside world. Plant walls and corners and windows are in and are most likely to stay.
Additionally, having your own freshly grown indoor herbs and vegetable plants is ideal if your house and lot have space. These greens are perfect for creating fresh dishes and beverages since you have the necessary ingredients at your fingertips. There are a variety of sizes that perfect for a kitchen or a sunny window. They can also serve as effortless eco-chic pieces that will bring out the nature vibe within your house interior.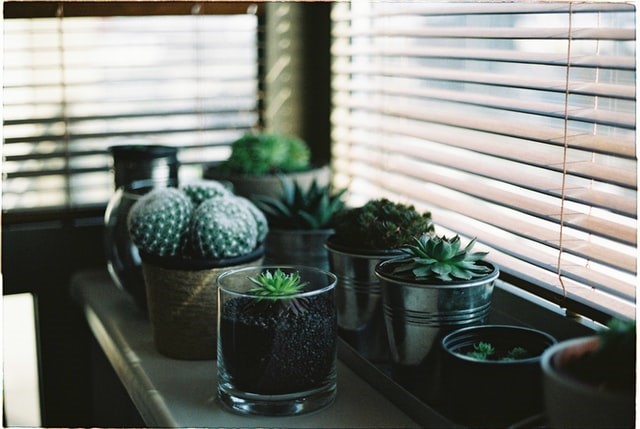 You only need to peep at Pinterest and Instagram to see that houseplants have never been more fashionable than now. From the retro 1970s-style hanging creepers to blowsy, beautiful blooms—there is sure to be a plant to suit your style and space. Indoor plants may have fallen out of fashion briefly in the 1990s, but they are back. Having greeneries inside the home not only add texture to the room but also filter the air.
This year's garden trends reflect interior design trends—shaped by the pandemic as you would expect. Just as today's homes have to have multi-functions, so are the gardens are being similarly used. As people converted corners of their homes into offices, it is essential to have outdoor spaces to relax and reconnect. Investing resources to spruce up this space is a good idea. On the other hand, there are budget-friendly ways to achieve this eco-chic design. One can start with tropical leaves and florals to bring the outside vibe indoors and introduce greenery into the homes.
Many people have missed the freedom to go aboard in 2020. So, a return to a global inspiration within interiors, where some spaces reflect travels, the sea, and distant shores are also integrated into eco-chic designs. Another rising trend is Japandi, which falls under the eco-chic classification. Japandi—from Japan and Scandi—is a combination of Scandinavian and Japanese design sensibilities, which carries many eco-chic features. This fusion combines clean lines, bright spaces, light wood, and natural elements. In other words, everything we know and love about both design styles. Pinterest predicts a severe uptick in the pursuit of the Japandi style in 2021, and many are taking inspiration from this.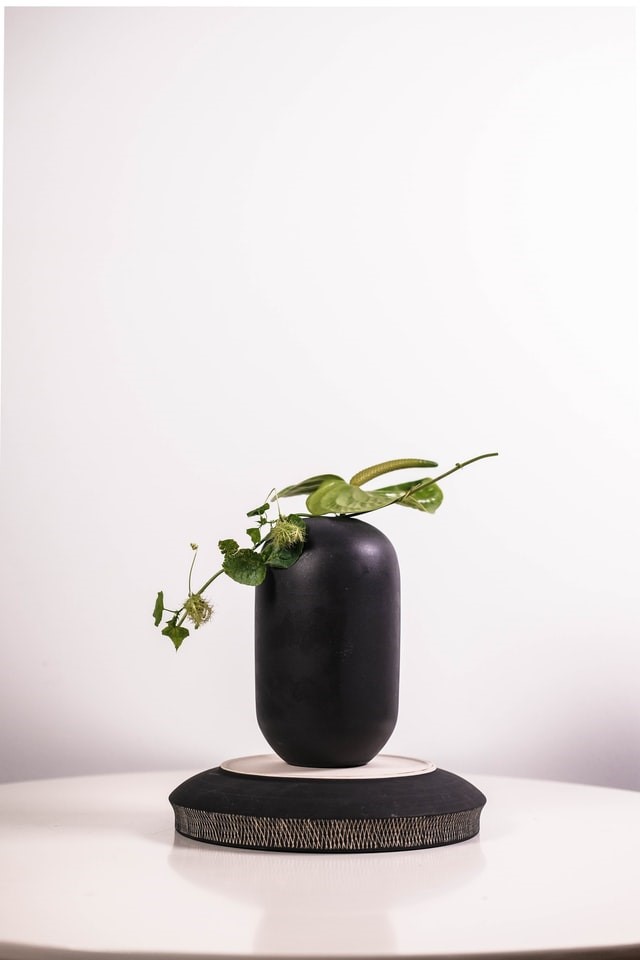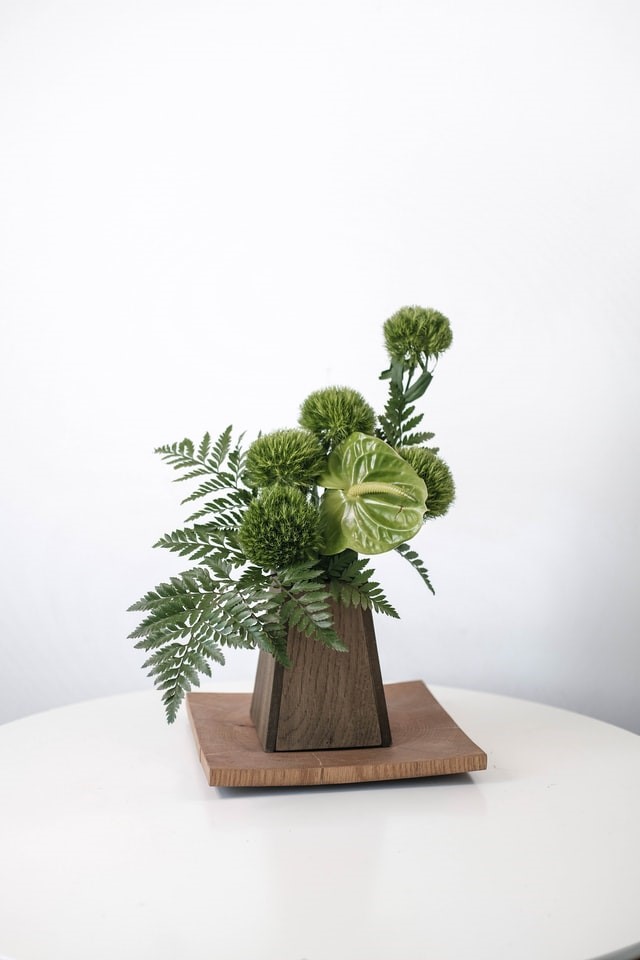 Camella's balcony view is featuring eco-chic details. The balcony overlooking the picturesque landscape at the facade with a little sunlight is just fashionable in every sense.
House and lots have evolved as a place we used to rest and recharge to a safe sanctuary where we tried to fit all aspects of our lives. It has now become part of us. Home is now synonymous with life. And so, home designs now become a reflection of who we are. Whether you want to follow the trend or create your own identity in your interior designs, the decision is yours.
As we look forward to a new year, decluttering and rearranging things inside our homes signals a restart. There is a sense of achievement in reorganizing the interior spaces that can propel you through the rest of the year. Despite all these guides, the best indicator that you are doing it right is if space makes sense to you and gives you comfort. While we continue to live in a pandemic, it is essential to organize the areas within our homes wisely. Local house and lot developers like Camella Homes have made it easier for families to move into a home that balances aesthetics and safety. To learn more about its range of offerings, visit Camella website.