By: Amorelle R. Catacte
Photo by Michal Balog on Unsplash
It does not have to be difficult to figure out where to begin when transforming your new room into a home. Moving into a new home or apartment and imagining interior design ideas—whether Instagram-worthy, minimalist, or maximalist—can be an exciting new chapter.
While decorating for your whole house may seem like an overwhelming job, you can break them down into simple tasks. Selecting the correct budget and priorities could be an excellent first step.
This may need some trial and error, but there is no shame in starting a project and then realizing later on it is not the best use of your money and time.
There is no common definition of what constitutes excellent taste. Following your intuition and designing for your comfortability is the key to locating the appropriate furniture. Everything will depend on your preferences.
Read: Prominent Home Design Trends
Before you dive into the different decorating ideas you have in mind, here are some helpful tips to start furnishing your new home.
Assemble your belongings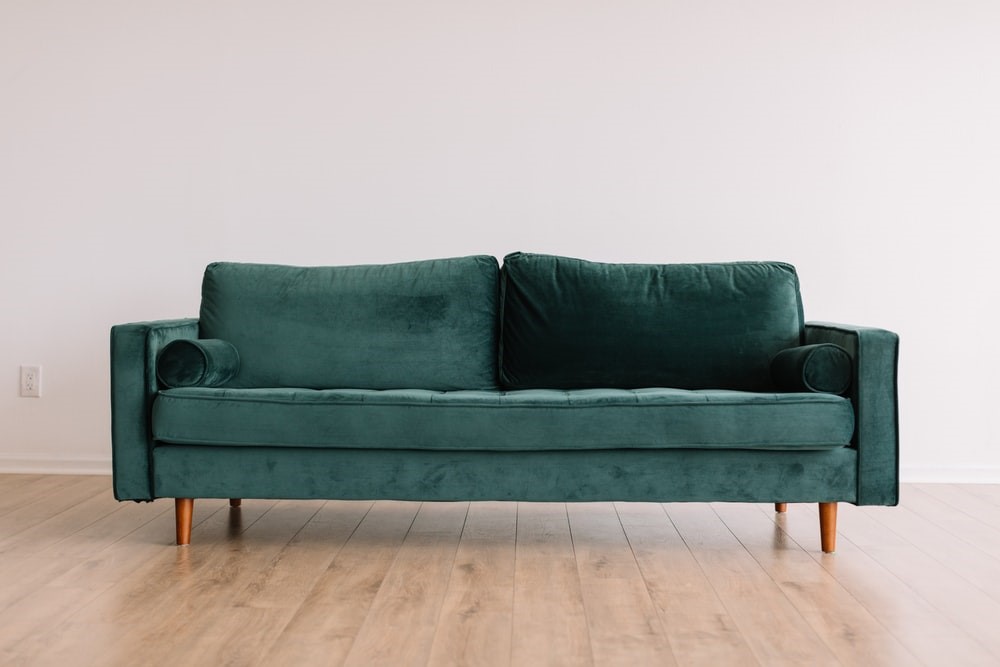 Photo by Phillip Goldsberry on Unsplash
Identifying what you want to keep and what you'll need to buy is an important factor in deciding your furnishing budget. This new home you're moving into is the ideal opportunity to get rid of items that no longer fit your lifestyle.
Begin with the basics, such as beds, couches, dining tables, and area rugs. Examine what you have. Is your ideal bed a recent buy, or have you had the frame since college? Make a decision about what to keep and what to toss.
You can either sell or donate what you are getting rid of.
Read:
Before the Schlep, get ready.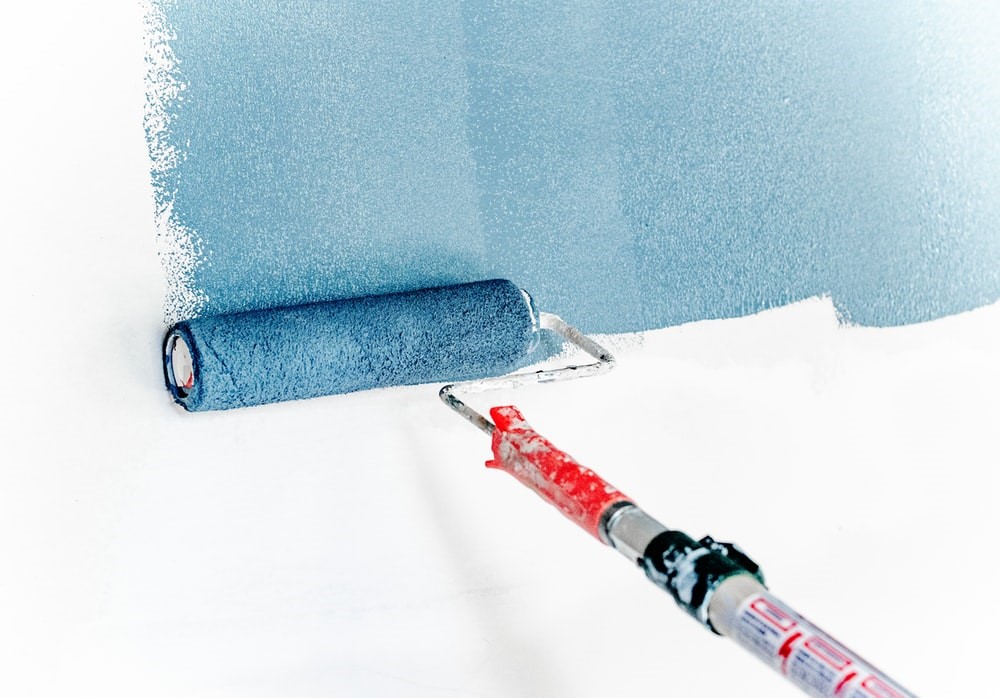 Photo by Theme Photos on Unsplash
As a general rule, installing carpets or painting the walls is considerably easier to undertake before bringing any furniture into the property.
It is a good idea to prepare a note of any adjustments you want to make to the existing interior before moving in day. Here are some fundamentals to think about:
Walls and ceilings: Choosing a paint color, fixing existing holes, and eliminating popcorn ceilings are all things that need to be done on the walls and ceilings.
Floors: Carpet removal or installation, hardwood flooring installation, and floor refinishing
Appliances: Choosing kitchen appliances, putting in washing and dryer, and installing ceiling fans and lighting fixtures are all things that need to be done.
Bath and kitchen upgrades: Retiling the bathroom, selecting a backsplash, and renovating the kitchen counters are just a few of the projects on the list.
Laundry room reimagining: A laundry room renovation could result in a more functional area or a room that serves two purposes.
Determine what needs to be done right away and what can wait once you are done with your initial list of improvements. You might be able to deal with the blue tiling in the kitchen, but the pink walls in the bedroom might be too much for you.
Next, figure out what you can accomplish yourself and what you'll need to hire someone to help you with.
Start with the most important rooms while purchasing furniture.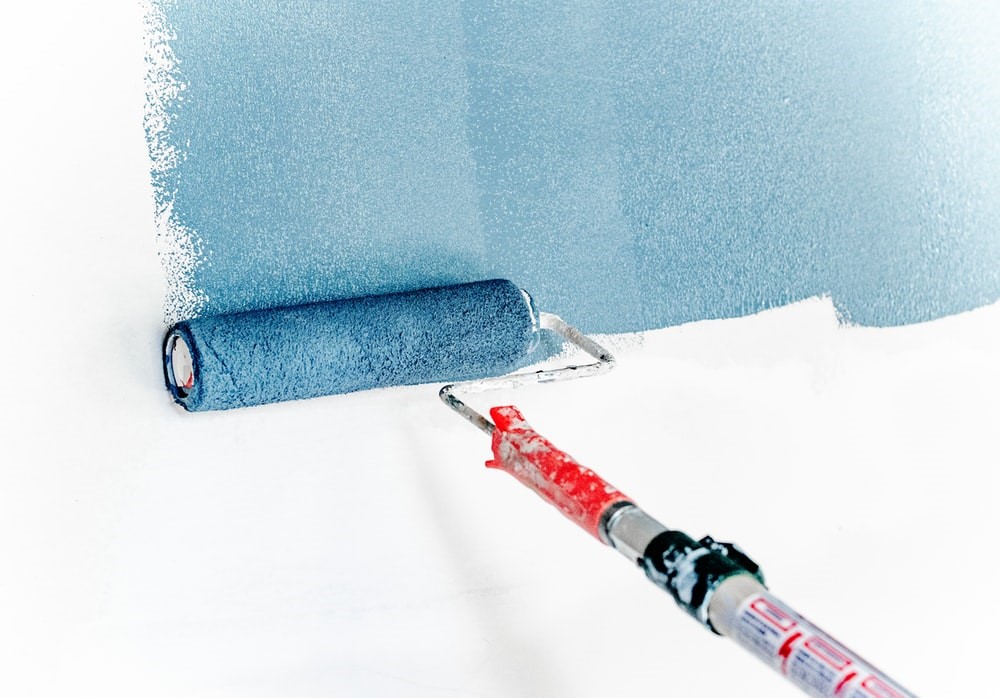 Because the living room and primary bedroom are likely to be the two rooms where you spend the most time, these are the best rooms to prioritize. You do not want to have a fully organized pantry until you've found a suitable sleeping location.
A bed and a couch are two items that may be worth investing more money on to acquire something that will last for years and connect the space together.
Bedroom: A nice bed frame and mattress are likely to be long-term investments. It's a good idea to pick a bedroom feel before buying new pieces so that everything fits together.
Living room: Because the couch is the focal point of the room, it is the most expensive item (and a good decor starting point). Size, comfort, and color are all factors to consider. A large TV or entertainment center could also be a factor.
Are you going to need a nursery? If you are expecting or already have a child, you may also want to prioritize this room for your child's comfort.
While you're unpacking, keep everything organized.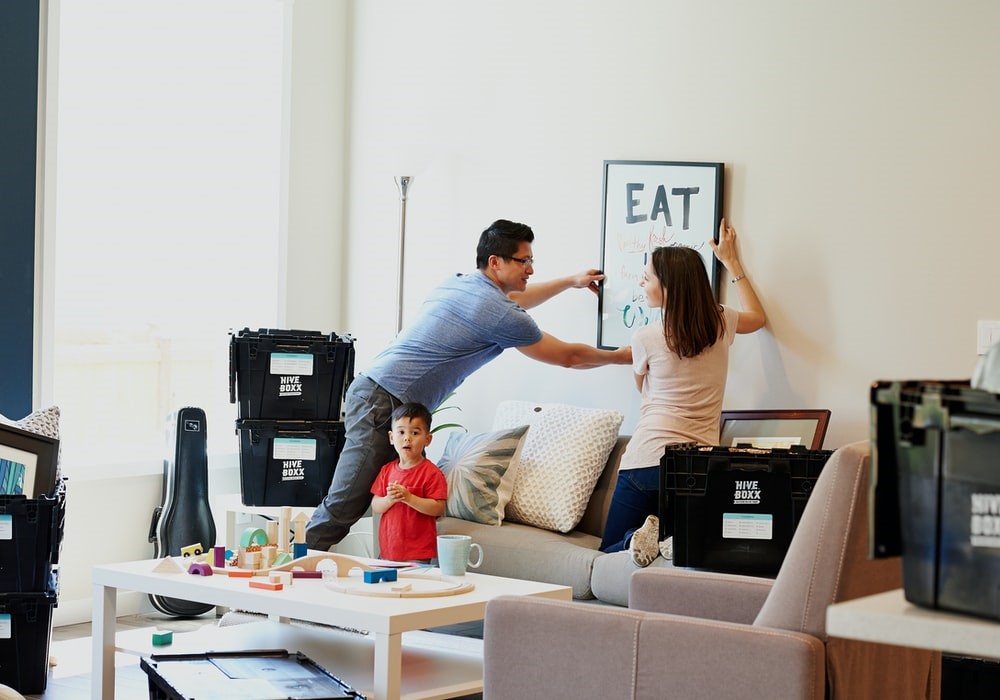 Organization and décor are the two factors that have the most impact on a home's overall vibe. A well-organized pantry or closet makes life easier, while a well-curated bookcase may change the mood of a room quietly.
Examine what you already have that could be useful—baskets, containers, and the like. Use these techniques to stay organized as you unpack your possessions.
Organizing expenses for your new home could range from slimline hangers to a closet renovation, depending on your lifestyle.
Look at the big picture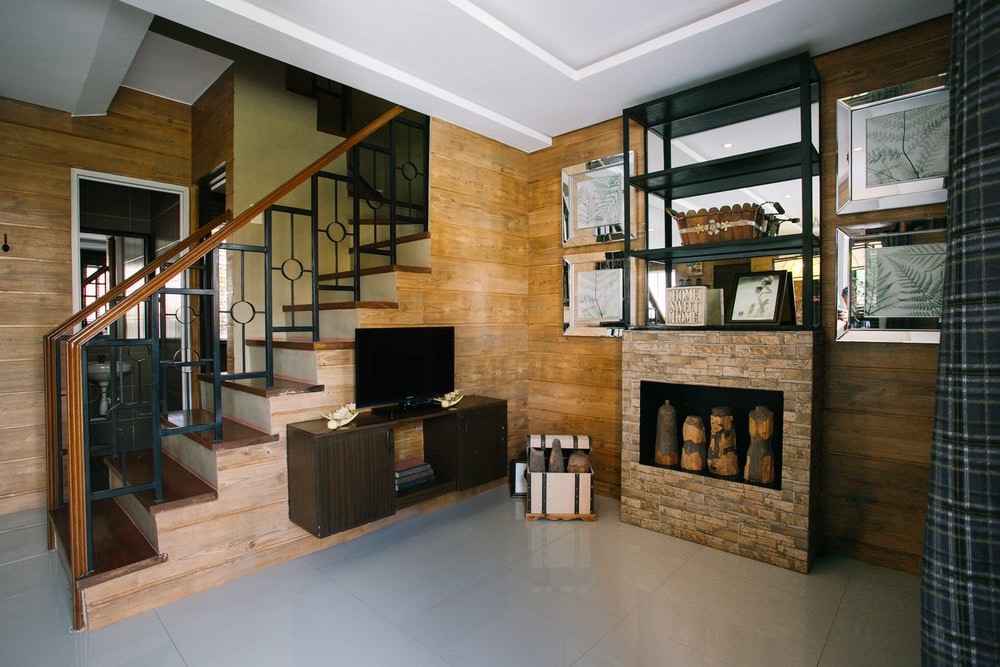 Arrange all of your decor items, such as art, literature, family heirlooms, photographs, trays, candles, and vases, on the table. Ideally, you've gone through most of this material during the consolidation phase and preserved just the items that are meaningful to you or match the aesthetic of your home.
When you have everything in one location, start putting things together. There are no wrong answers here—you might decorate your office with travel literature and your bedroom with a collection of family antiques and photographs. Because smaller design elements can be quickly changed, this is the most forgiving aspect of house decoration.
You can look online for some amazing pieces that resonate with you and your area once all of your items are in place and the art is hung.
Maybe it's time to frame that print you've had for a while or invest in the right pillows for your new couch. These may appear to be minor changes, yet they can have a significant impact.
Read: Top Interior Paint Color Picks For Your Rooms
Purchases of large-ticket items should be spread out.
It's fine if your house seems like it's still under construction for a few months. It might be time to buy your investment pieces after you've consolidated, sorted, and decorated.
Choose your three or four non-negotiables—such as a bed, sofa, television, or live edge dining table—and get them into the house first before focusing on art, rugs, and lighting you've been coveting.
Start with a budget, reduce your possessions, prepare the new area for move-in (removing carpet, updating countertops, remodeling a closet), and identify initial critical purchases when outfitting a new home. Interior design and décor can evolve throughout time.
If you need more inspiration for your home decoration, you may browse Camella's house and lot for sale in the Philippines or check out our virtual gallery. If you are looking for a property for sale, you may contact 0927 504 5188.