Have you ever wondered how any investment works? Is it by saving your money in a bank to earn interest, and by the time it matures, you can pull it out anytime? How about buying tasks online, which guarantees easy money for you?
The 21st century has opened a lot of doors in terms of investing. Stocks, bonds, mutual funds, insurance, cars, and cryptocurrency are just some of the many options you can choose from nowadays. Some investments are good for you in the long run, but there are also a few that can offer a short-term opportunity only. Identifying which is necessary.
Many people are interested in making money out of their real estate properties and one of the best ways to achieve this is through value appreciation. But how do people actually benefit from a property's price appreciation?
How can I earn from real estate property price appreciation?
As your property increases in price it also increases in market value. Selling properties after price appreciation means you get to earn more than what you initially spent on it, given that there is a higher demand in the fair market.
Price appreciation also means more equity for you. You can then use this for home equity loans for property improvement to further up its value.
Real estate property as an investment
Among many options, real estate investing is one of popular ones among many successful people because of its passive income returns. According to Russell Sage, "real estate is an imperishable asset, ever-increasing in value. It is the most solid security that human ingenuity had devised. It is the basis of all security and the indestructible security."
Putting and investing your money into real estate gives you financial freedom in the long run. Surely, a win-win situation, right? But did you know that not all real estate properties are the same when it comes to returns?
How do I make sure my real estate investments appreciate in value?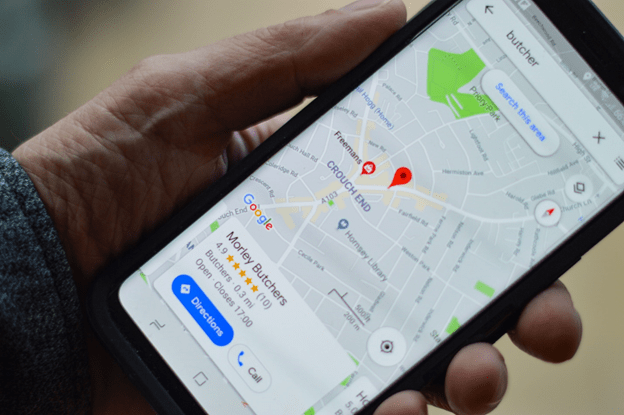 Area development
Not all cities and municipalities have the same value or the same progress. It also follows that the real estate value and property prices between cities and towns would be different. When looking for an investment, a wise real estate investor would check for the main factors such as the area's future developments and infrastructure.
These can include municipal developments, additional transportation terminals like the international airport or international cruise ship.
For infrastructure, highways, diversion roads, and toll roads are a good sign of development. Apart from that, developments are shown when a number of new business ventures, prestigious schools, and additional hospitals are within the vicinity. The higher the number of developments, the higher the chance that the land appreciates in value.
Location
Finding the ideal location can be one of the most crucial decisions when it comes to real estate properties. You may be property owners now, but have you check your properties' accessibility? Is it close to the center of commerce? Are you near schools, hospitals, tourist spots, office buildings, or government offices?
Is the location always flooded and prone to a landslide? Is it secluded with very minimal neighbors? Is there a good signal connection? If these questions are answered with yes, then you found the perfect place to invest in. A good location will determine where your investment is heading. Who would not want an investment which will gain profits in the long run?
Community
A peaceful and safe community is a must whether you are getting a lot only or a house and lot investment. Check with your developer if there are any amenities in the area. You will not only enjoy the perks of living in the community but will also help your property increases its value. Remember, the more development in the community, the higher your investment will be.
Economy
Although this is always uncertain, in real estate, its value will never be reduced nor bargained. Just make sure that you will choose a property or a developer that will meet the requirements. It might be the accessibility, infrastructural requirement, future expansions, etc.
Population
Where there is a great population, there is a bigger chance of having enough target market. An increasing number of homeowners signifies an increase in demand as well. Therefore, the higher the demand, the higher the price.
Some investors prefer buying a lot only in the meantime and then sell it after 3 years or more. This is a good tip for those who already have their house and lot property. Purchasing as many properties as early as today will have a big result and big returns. Take advantage of buying pre-selling units while you still can afford them.
Most people think that buying their dream home first should be a priority, and I still agree on that one. Purchasing a home is still a win-win investment since you are both getting your need and wants. You will feel not only the pride of ownership but also the sense of fulfillment after moving into your new home. Who would not want to enjoy every bit of your hard-earned money, right?
The tough times have taught us how to use our money wisely. It taught us what to spend and what to splurge. This pandemic opened our eyes to the reality that if you are earning and working, the best way to grow your money is through investment. Real estate investment might be frightening at first because of how huge the amount of money is involved. However, it will give you a sense of security later.
If you are still having second thoughts on investing in real estate, you may consult a real estate professional. Check with your property consultant for options and if there is any financing option applicable for you. Remember, always choose an investment where you can enjoy the "now" and the "future" at the same time!
You may be wondering now how to check whether a specific investment works for you or not. Listed below are few questions that you can ask yourself.
What are your goals for this investment?
Is this urgent? Investment out of need? Or just a want?
Will this be available with the same value or higher in the next couple of years?
Are you ready to take risks?
If you are ready to invest, you may check out Camella's catalog of house and lot for sale. To check for specific properties or house models, you can check out locations across the country and browse our house and lot options.