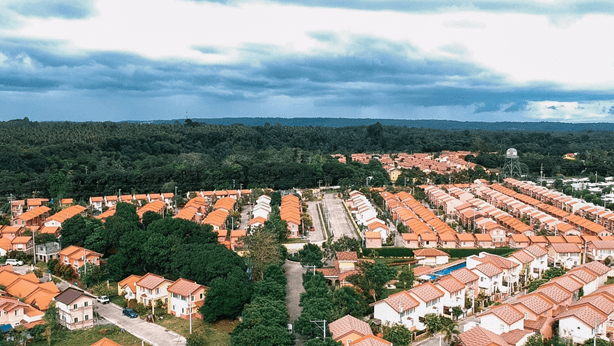 It is no secret that some, if not all, Filipinos dream of owning a real estate property. The value of properties appreciates over time. This is precisely why it is considered an attractive opportunity for people looking for investment. You can live in the home, lease it until you want to sell it, or keep it for the next generations to come. The choice is actually yours.
Once you have figured out how to purchase a property, the next question would be what type you are willing to own. Would you go for a house and lot or lot only? Choosing which property to purchase can be difficult since each option presents its fair share of advantages and disadvantages. If you are still undecided on what property to choose, here are some pros and cons of house and lot and lot only to help you pick the perfect property for you.
Advantages of Buying Lot Only
1) Lesser Cost
Lot only can be a good choice for people buying a real estate property purely for an investment purpose or for those wanting to design their own home. Lots only have lower prices than house and lots, giving you a lower monthly amortization. Thus, it would require a lesser income qualification for bank loans. Having to pay lesser monthly amortizations, investors can start a new investment simultaneously with their real estate property.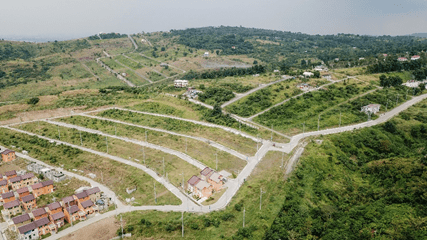 2) Low Maintenance
You might also want to consider the maintenance for this kind of property. Since lots only can be left untouched and still appreciate, less effort is needed for its maintenance. Unlike house and lot investments, it does not need regular repainting and maintenance of its structure. You can simply construct fences and hire grass cutters regularly to keep lots only properties clean and presentable. Spending less on property maintenance means more profit when you decide to sell the property in the future.
3) Freedom of Design
Another advantage is that it gives you the freedom to decide and build your preferred layout for your house. Considering, of course, that it is within the developer and homeowners' association (HOA) rules. Real estate developers often offer multiple house models that cater to different families. However, designing your own house based on your adjustments and preferences is a more fulfilling choice. Just make sure that you know the restrictions of your developer and HOA to avoid construction problems in the future.
Disadvantages of Buying Lot Only
1) More Manpower
While lot only has many advantages, it also has its share of disadvantages. One of which is that it requires more effort when constructing a house. With house and lot investments, the developer will be the one in charge of everything. But this is unlikely with lots only since it will require you to create a team for house construction. This includes architects, engineers, contractors, and workers. This might be a challenging feat, considering that you will have to find a team that can visualize your plan within your budget range.
2) More Permits
Aside from looking for the perfect team to build your dream house, you will also have to put some time and effort into acquiring all building and construction permits. These will include construction permits from the developer, HOA, and the municipal.
3) Hassle in Installing Utilities
It does not end in the permits alone. Once the construction of the house is completed, you will have to find your way to connect your house to electricity supply, water supply, and even sewage. Plus, you will have to take care of all the requirements and the application of your utilities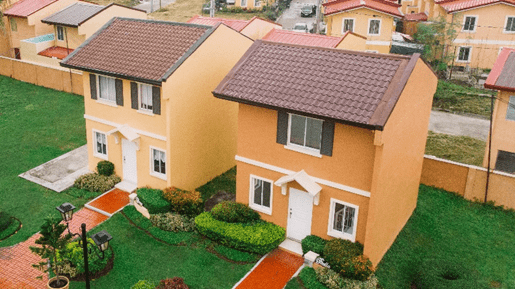 Advantages of Buying a House and Lot
1) Convenience
If you want to avoid the hassle of constructing your home from scratch, you would love the convenience of house and lot units. Real estate developers like Camella offer house and lot units, typically with several model houses to choose from. This allows you to choose the one that best suits your needs and lifestyle. You no longer have to worry about finding your own design team and laborers since the developer will handle everything. All you have to do is wait for your house and lot to be turned over to you.
2) Better Value Appreciation
A house and lot appreciate in value more than a lot alone. As stated in an Inquirer article, the appreciation of land values is said to be faster when you buy a lot that already has a house built on it upon turnover. As a result, the return on investment will be higher. This is not to say that the value of a vacant lot would not appreciate. It will, but it is in a slower rate.
3) Fixed Cost
The cost of a house and lot is fixed. Homebuyers will not have to pay for any additional construction requirements. However, homeowners who have previously purchased a vacant lot and are aware of the additional costs that are building a home may feel more at ease building their own home.
4) Easier Mortgage Application
When you apply for a loan for your house and lot, the terms include both the house and the lot. Some banks provide loans for the purchase of lots. However, if you want to build a house on it, you will need to apply for a separate loan. Because a house and lot are treated as one, both are already covered when you apply for a home loan. Simply ask your developer for the list of their accredited banks so that you can secure a loan from them.
Disadvantages of Buying a House and Lot
1) Alteration Restrictions
You can do whatever you want with your interiors, but you cannot change the exteriors. However, developers like Camella allow some exterior alterations like house expansions, an additional carport, and even fences and gates. Still, all of these may come with a construction bond.
Check with your developer to see what is permitted when renovating a pre-built home. At the end of the day, you have complete control over your property if you own a house and a lot. This also implies that you are solely responsible for its upkeep. You can hire someone to handle various aspects of your home maintenance, but this can be costly.
2) Greater Amortization
You will also need to borrow more money from the bank. A larger loan necessitates a larger monthly amortization. This is why before applying for a loan, you should ensure that you will still be able to cover your other expenses once you begin paying for your mortgage.
If you decide to sell your property in the future, keep in mind that a house and lot may be more difficult to sell because it is more expensive than a vacant lot.
Now, which do you prefer? The decision is entirely up to you.
Suppose you are looking for a property to purchase. In that case, Camella offers a wide selection of house and lot for sale and premium lot-only units that can cater to your needs. For more information, visit our property page or check out our house catalog page.