Spotify released their data for 2021 in the first of December and I bet that you have seen your Spotify Wrapped already.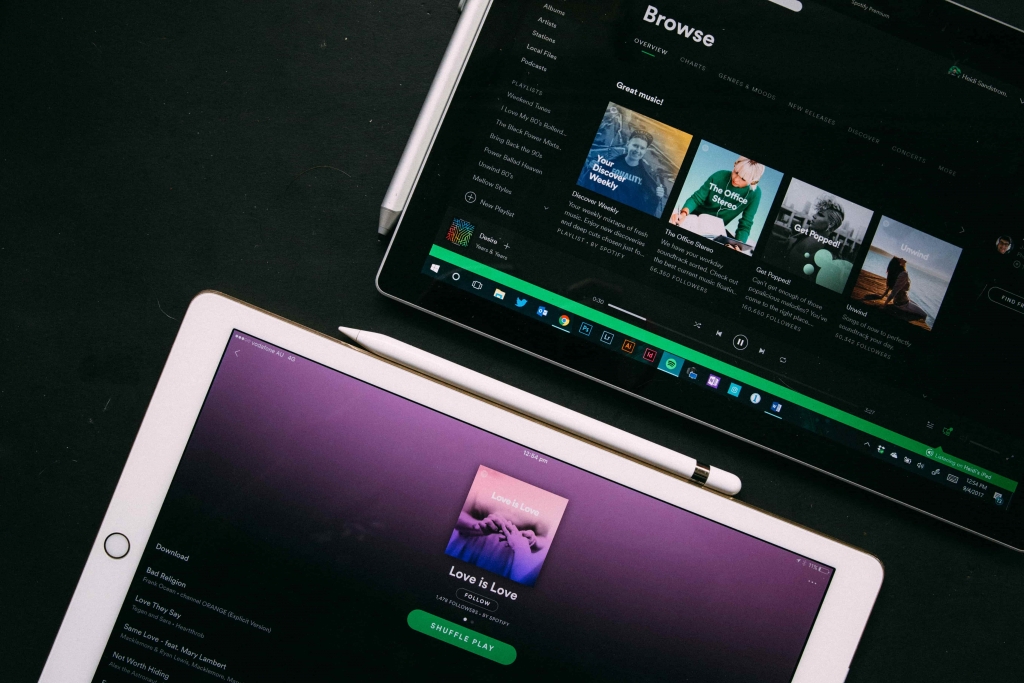 Unlike in 2021, Spotify's data collection this year is more immense as the streaming platform featured what your preferred tracks are if every your life is a movie. This year's Spotify Wrapped also tells their users a more intricate detail of how they listened to music.
Here are the features of this year's Spotify Wrapped:
2021: The Movie- Here, you'll see the soundtrack of your life as if it was a movie. Based on your songs, Spotify will pick a soundtrack for your opening credits, fight scene, dance-off, big kiss, and other cinematic scenes. 
Audio Aura- This is a creative of telling "the mood" of the music that you listened to this year. Somehow, you can say that this is a reflection of your overall mental state this year too. 
Two Truths and One Lie- This is an interactive game where there are three statements about your Spotify data and you have to tell which one is false. 
Top Genres- This tells the top musical genre you listened to this year. Unlike last year, this is a more intricate Spotify data because it tells the specific subgenre of music. For example, listening to Nirvana, Soundgarden, and Pearl Jam won't be categorized as alternative rock, but as its subgenre as grunge. 
But of course, the Spotify data also shows your top artists, podcasts, and albums. Speaking of which, are you wondering what the world was listening to this past year? Here are the world's Spotify Wrapped statistics.
Suggested Read: 11 Major Advantages Of City Living In The Philippines
Most Streamed Spotify Artist of 2021- Bad Bunny 
Despite not releasing an album, the Puerto Rican rapper Bad Bunny was the world's most-streamed Spotify artist for the second straight year having 9.1 billion streams. What's more shocking is the fact that the surpassed musical giants Taylor Swift, Drake, Justin Bieber, and BTS to accomplish this feat.
Yes, Bad Bunny didn't release a major project in 2021, but he kept his name relevant by releasing nine singles, winning a Grammy for El Ultimo Tour del Mundo, and even having a professional wrestling match at this year's WWE Wrestlemania 37 pay-per-view. His previous collaborations with artists like Drake, Cardi B, and J Balvin a few years ago can also be a reason for Bad Bunny's success this year.
Most Streamed Song Globally – Driver's License 
The 18-year old Filipino-American artist Olivia Rodrigo sure makes the country proud as her single "Driver's License" breaks in at #1 on the Billboard Hot 100. Meanwhile, her other single "good 4 u" was the fourth most-streamed song on Spotify this year. As of this article's writing, the track has 1.1 billion plays making it the most-streamed song on Spotify this year. There is a huge chance that this song is on your Spotify Wrapped this year. 
The song is about Rodrigo's past relationship and how she was not loved back by her partner. One reason for the song's popularity is TikTok. However, you cannot say that the social media app is the only reason why the song reached the top charts. Driver's License is well-composed from the lyrics to the musical arrangement and for sure, the song will be considered a classic in a few years. 
The other songs in this list include Montero by Lil Nas X, Stay by Justin Bieber featuring The Kid LAROI, good 4 u, and Levitating by Dua Lipa featuring DaBaby. 
Suggested Read: Investing & Financial Planning Tips for Millennials
The Most Stream album Globally – SOUR
If two of your tracks landed as two of the most-streamed song of the year, it's no wonder that you will make this list as well. For an album that is called SOUR, Olivia Rodrigo sure is getting some sweet achievements. For this album, it is evident that Olivia Rodrigo drew inspiration from Taylor Swift, Billie Eilish, Lorde, and Avril Lavigne.
 The album cemented Olivia Rodrigo's status as a force to be reckoned with when it comes to pop music. The 11 tracks of the album highlighted different parts of Rodrigo's capability as an artist and unlike many albums nowadays, there are no filler tracks in SOUR, only emotions. 
Suggested Read: Pump Up Your Summer With These Playlists
Most Streamed Throwbacks – Fleetwood Mac
Dreams by Fleetwood Mac has been the most-streamed song on Spotify that's over 20 years old in 2021. There is one reason why this popular song in the 70s rose to popularity once again and that is a TikTok video of a Mexican guy skateboarding while drinking grape juice. Stevie Nick's vocals matched the aesthetic that Gen Z has today.
And because of the song, Fleetwood Mac's Rumours album has been Spotify's most-streamed throwback album in 2021 as well. This just proves two things; that the internet is the closest thing to a time machine and a good song is a good song no matter what generation listens to it.
How to see your Spotify Wrapped 2021
To access your Spotify data this year, you should open your Spotify app and click on the "Your 2021 wrapped is here" below the last six songs you streamed. You can also go to spotify.com/wrapped but it will only instruct you to download the app. This year's Wrapped is played in a story format, similar to Instagram and Facebook stories.
If your Spotify Wrapped crashes, try updating or reinstalling the app. And no, this year's wrapped does not work on cracked Spotify mods.
To "wrap" Things up 
Now that you have your Spotify Wrapped, now is the best time to share it with your friends. There is for sure a reason behind your most-streamed song on Spotify and whatever it is, you shouldn't be ashamed of what you listen to.
Everyone should also know that no music taste is superior to the other. People have different preferences and not everyone will like your cup of tea. Today is the best generation for music because of streaming platforms.
Streaming platforms enable everyone to listen to a wide range of music, options are endless. The next best thing to do is to listen to local artists and if you have musician friends, support them as well by sharing and streaming their songs.
Suggested Read: Hobbies You Can Turn Into Earning Businesses