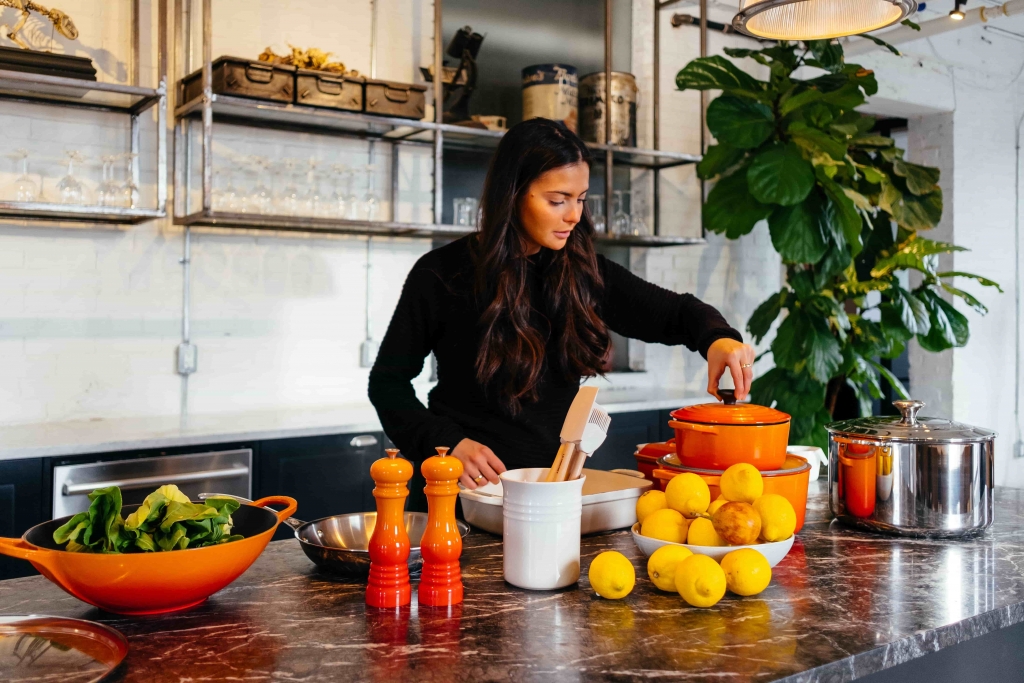 Holiday cooking in the kitchen can be a pleasurable experience, whether you have a large crew or are preparing a feast on your own this Christmas.
Cooking, on the other hand, can be stressful in small or disorganized kitchens, even more so when there are numerous people willing to lend a hand.
Whatever holiday you're planning and whatever dishes you're preparing, there are numerous ways to optimize your kitchen's efficiency for holiday cooking.
Here are eight ways to improve the efficiency of your kitchen, just in time for the holidays!
Ways to Increase Your Kitchen's Efficiency When Cooking for the Holidays
Utilize these tips to improve your kitchen's workspace and alleviate holiday stress.
1. Eliminate clutter
Clutter and disorganization are the most common impediments to productivity. This is even more so in the kitchen.
Kitchens are prone to becoming cluttered, and you don't have to be a minimalist to keep things tidy. Begin by clearing the counters. The fewer items you have on them, the more workspace you have.
Then move on to decluttering areas such as the refrigerator and pantry. Declutter appliances and kitchen gadgets as well if you have extra time. The more organized your kitchen, the simpler it will be to locate the ingredients and tools necessary for holiday cooking.
When decluttering, focusing on one area at a time is one of the most effective ways to stay organized and get things done quickly.
2. Create Kitchen Labels
Speaking of organization, labeling specific areas of your kitchen is an excellent way to keep it organized. Additionally, it assists family members in determining where items should be stored, which simplifies clean-up.
Labeling items is an excellent way to increase efficiency, especially if you're working with others who have never worked in your kitchen before.
This is particularly advantageous if you have a pantry with bins and shelves. If containers are not labeled, people frequently forget what is inside, resulting in the purchase of additional duplicate items.
3. Organize Cabinets and Drawers
If you're hosting for the holidays, you can optimize your kitchen's efficiency by organizing your drawers in advance. When your utensils and tools are organized, the preparation process will run more smoothly because you won't be searching for items.
If you have large drawers that contain loose tools or if you have old, broken drawer boxes that no longer fit your needs, now is an excellent time to replace them with ones that do.
One of the best aspects of this tip is that it is completely do-it-yourself, which is an excellent way to incorporate a quick fix into your organization process before holiday guests begin to arrive.
Suggested Read: Early Christmas Gift Shopping Tips
4. Establish Zones in the Kitchen
Create zones for various purposes in your kitchen to increase efficiency during the holiday season (and every day!).
This is especially beneficial for those who will have a lot of help in the kitchen this year and may not be as familiar with your home and kitchen.
It's extremely beneficial to group similar items, store appliances close to where they'll be used, and use your best judgment to create a natural flow of work zones.
5. Keep Your Knives Sharp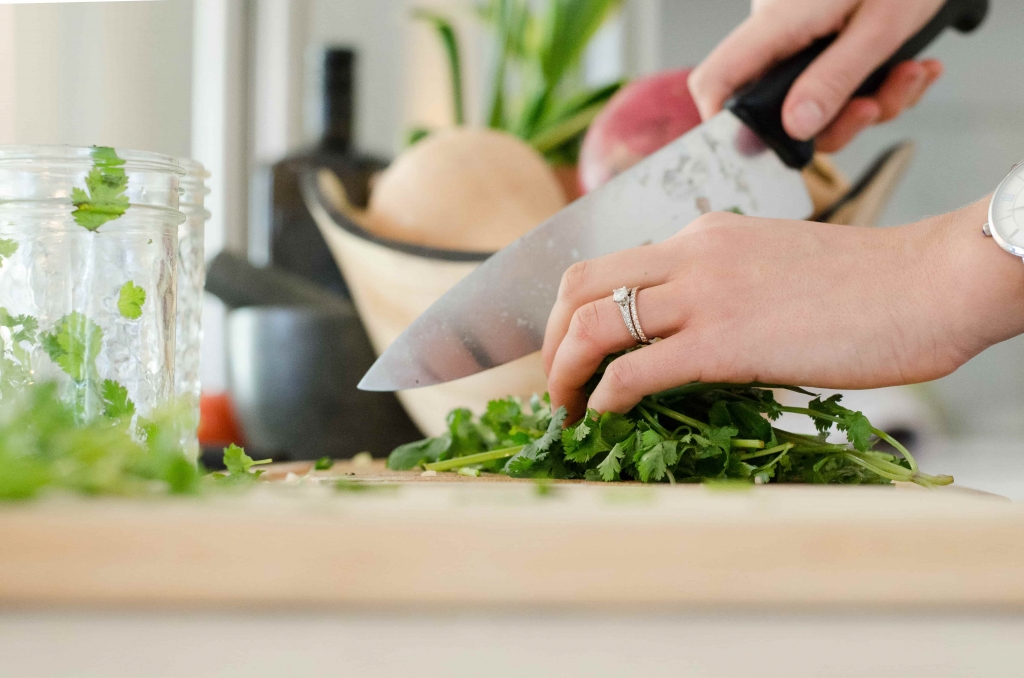 This task should not take long but will make a significant difference when it comes to holiday cooking.
Cooking, baking, and chopping food with blunt knives is never a pleasurable experience. Before you begin any of the heavy-duty cooking, double-check that all of your tools are in working order.
Simply ensure that you always adhere to kitchen and knife safety guidelines!
6. Purchase a Spice Rack for your Kitchen
Have you ever been in the midst of preparing a meal and discovered that you lack the necessary spices? Nothing adds to the stress of cooking like not having what you need on hand (or being unable to locate it if you do!).
There are so many different spices that you will almost certainly use during your holiday meal preparation. While storing items in a pantry or cabinet may appear to be sufficient at first, investing in a spice rack and organizing your kitchen will almost certainly revolutionize your life.
There are numerous types of spice racks to choose from, ranging from DIY-style homemade racks to premade, quick-to-install racks.
Whatever you choose, having all of your spices in one convenient location can be a godsend when you're pressed for time to get something in the oven.
7. Suspend Your Materials
One way to ensure that everyone knows where to find things is to keep the large items prominently displayed! Not only does hanging pots, pans, and cooking utensils maximize the use of available space more than conventional storage, but it also ensures that everyone knows where to find the supplies they require.
There will be no more storing pots and pans in the oven or stuffing items above the refrigerator. Additionally, this option can be stylish and even function as a part of your decor.
Suggested Read: Top 5 Kitchen Tips to Remember when Remodeling
8. Dispose of Large, Unused Appliances
While this also falls under the decluttering umbrella, it is a bit more specific and may require a little more thought. Numerous small appliances are absolutely necessary to maintain. Microwaves and toasters, for example, should almost certainly remain.
However, do you believe that the counter space you have available is best spent housing an air fryer that has been used only once? Or how about that pasta maker that's taking up valuable pantry space?
If you don't use it frequently enough to justify its presence, getting rid of it permanently may be just what you need. Determine which items are necessary for your kitchen and discard those that are merely taking up space.
Suggested Read:
Making Your Holiday Kitchen Run Like a Well-oiled Machine
When it comes to preparing your favorite holiday dishes or even hosting the function this year, there are numerous ways to prepare your space.
You deserve to work in a kitchen that inspires confidence and competence in both you and those around you. That is absolutely possible with a little organization, zones, and decluttering.
Suggested Read: What Will You Do After the Lockdown?