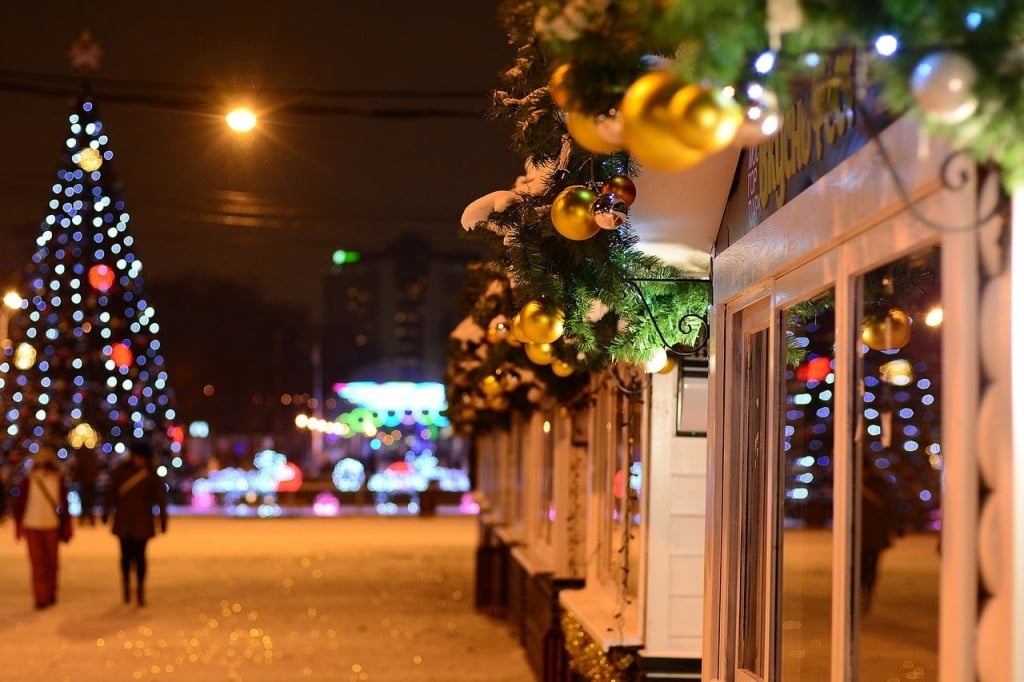 12 Recommended Cities to Visit Showcasing Philippines Christmas Traditions
With the holiday season just around the corner, many families are already planning their Christmas vacation. Some would opt to spend the holidays at home, while others would take this opportunity to travel and explore new destinations.
Whichever the case, one thing is for sure – everyone wants to make the most out of this special time of the year.
Cities to Visit during Christmas in the Philippines
Christmas in the Philippines is an extraordinary and truly unique experience. It's a time of year when the holiday spirit knows no bounds, and the festive atmosphere is nothing short of enchanting.
But why limit the celebration to just a day or two when you can immerse yourself in the joy of the season for an extended period? Here, Christmas is not just celebrated on Christmas eve; it's a five-month-long celebration that kicks off as early as the "-ber" months begin in September and doesn't wrap up until the first week of the following year. Street choirs belt out melodious Christmas carols while Christmas songs are aired over the radio.
The season turns into a Christmas symbol festival as each household turns into a Christmas house adorned with festive decorations like Christmas lanterns, Nativity scene with Virgin Mary, Joseph and baby Jesus in a manger – and yes, even artificial snow!
Hence, the Philippines is known for having one of the longest Christmas celebrations in the world.
Picture this: two weeks of non-stop parties and reunions, streets adorned with colorful Christmas lights and Christmas decorations, and a tradition of gift-giving that extends well into January.
It's no wonder that many people consider the Philippines as one of the best Christmas holiday destinations. But the question remains: "Where to spend Christmas in the Philippines?"
1. Boracay
Spend Christmas at the world-famous Boracay. While Boracay has long held its reputation as one of the Philippines' premier beach spots for summer escapades, it's essential to recognize that this pristine island isn't just a fair-weather friend.
It becomes even more enchanting during the holiday season, when the Philippines, known for its festive spirit, hosts some of the most spectacular Christmas celebrations in the world.
Boracay boasts its pristine shores kissed by fine white sand and caressed by cerulean waters that are nothing short of paradise all year round.
But, during Christmas, this tropical gem transforms into a magical wonderland with the most breathtaking scenes, where you can savor the best of both worlds: a classic beach getaway and a festive yuletide celebration.
2. Palawan
For years, Palawan has held the prestigious title of the "World's Best Island" according to international travel publications, and it's not hard to see why. Palawan, without a doubt, is a sublime slice of paradise nestled within the archipelagic beauty of the Philippines.
Considered by many as a small and laidback destination, this breathtaking region is nothing short of a traveler's dream, home to numerous jaw-dropping destinations that make it an unrivaled gem.
From the vibrant urban hub of Puerto Princesa to the mesmerizing underwater wonders of Coron and the sheer natural magnificence of El Nido, Palawan boasts a trifecta of top-tier travel destinations that consistently rank among the best in the world.
However, beneath the spotlight of these renowned locations, Palawan conceals a plethora of hidden treasures waiting to be explored, at least by the majority of travelers.
Amid the pristine landscapes nestled within the idyllic enclaves of Palawan, you'll find reasons aplenty for tourists from all corners of the globe to include this enchanting island on their bucket list of places to visit during the Christmas season in the Philippines.
The local culture in Palawan is as rich and diverse as its landscapes. Here, you can engage with indigenous communities, participate in traditional festivals, and discover the vibrant tapestry of Filipino heritage.
The warmth and hospitality of the Palaweno people add an extra layer of charm to Christmas traditions.
3. Baguio
Holidays in the Summer Capital
While it does not snow in the Philippines, there's a unique opportunity to experience the holiday season in a way that many might not expect in a tropical country.
If you're looking for that unmistakable chilly weather and the chance to bundle up in your cozy winter clothes, you need to head north, and there's no place quite like Baguio City for such a delightful escapade.
Amidst the captivating landscapes of the Cordillera region, Baguio City stands as a popular destination for Filipino families and tourists alike, especially during the Christmas season.
Baguio's high-altitude location ensures that you'll experience that desirable chill in the air during the holiday season. It's a breath of fresh air (literally) from the sweltering tropical heat, allowing you to revel in the joy of wearing your cozy winter clothes without feeling out of place.
Suggested Read: The Five Gift Rule In Buying Christmas Presents For Your Kids
Of Pine Trees and Chilly Weather
As you enter Baguio City, you're greeted by the refreshing aroma of tall pine trees that line the city's streets. This unique feature sets the perfect ambiance for a Christmas that feels straight out of a postcard, even without the snow.
Baguio takes its Christmas decorations seriously. The city is known for its elaborate and creative holiday displays that light up the night. From the iconic giant Christmas tree at Session Road to the festively decorated Christmas village and the lights parade, Baguio is awash in a spectacular display of lights and colors.
Many hotels, like Camp John Hay and the Baguio Country Club offer activities and packages from Christmas to New Year's Day. And when you have a lot of time on your hands, why not plan a side trip to La Trinidad which is only around an hour from the city.
4. Tagaytay
When it comes to Christmas destinations in the Philippines, not everyone has the luxury of time or the inclination for long-haul drives to places like Baguio. For those seeking a convenient yet equally enchanting escape, Tagaytay stands out as the ideal option.
Located just a stone's throw away from Manila, this charming city offers the perfect blend of accessibility and a delightful Christmas experience.
Tagaytay enjoys a cool climate that mirrors the Christmas season's traditional wintry charm. The crisp air, misty mornings, and cozy evenings provide the perfect backdrop for a festive celebration.
You can savor the sensation of being bundled up in your winter attire, despite the tropical setting.
One of Tagaytay's signature attractions is the breathtaking view of Taal Volcano and its serene lake that always bring awe and wonder to any traveller. On a clear Christmas day, the panorama is a sight to behold, making for a picturesque backdrop for your holiday celebrations.
You can take leisurely walks around the view decks or even go horseback riding for an even more memorable experience.
Tagaytay is also home to various places of worship, including the Pink Sisters Convent, where you can attend religious services and embrace the spiritual side of the Christmas season.
5. Pampanga
Welcome to the Christmas Capital of the Country
Pampanga, known as the culinary capital of the country, is also often referred to as the "Christmas Capital of the Philippines," — and it is a province that truly lives up to its festive nickname. When the Yuletide season approaches, Pampanga comes alive in a spectacular fashion, thanks to the extraordinary creativity and craftsmanship of its local artisans.
Considered the Christmas symbol capital, the province is renowned for a unique and heartwarming tradition that has been celebrated for generations and more than two decades: the crafting and display of intricate handmade lanterns that brilliantly light up the holiday season.
The Giant Lantern Festival
However, the pinnacle of this luminous spectacle and a must-see event for any visitor to the province is the annual Giant Lantern Festival held in San Fernando, Pampanga. This festival is a dazzling showcase of artistry, engineering, and the collective spirit of the local community, all of which culminate in an evening of pure enchantment.
Visitors can anticipate a parade of these colossal, brilliantly colored giant lanterns, each with its distinct design and colorful lights set against the backdrop of holiday tunes, lively street dancing and music, and culminating in a grand fireworks display.
Given the popularity of the Giant Lantern Festival and the influx of tourists, it's essential to plan your visit in advance. Booking accommodations at ZEN Rooms is a wise choice to ensure a stress-free and enjoyable experience.
This will save you the hassle of last-minute hotel searching and will provide you with a comfortable and convenient base for exploring the festival and the beautiful province of Pampanga.
6. Bohol
If you're weary of the noise of the parties in the city and yearning for a Christmas vacation that brings you closer to nature's tranquility, a beach escape might be just the ticket. In this pursuit of serenity and relaxation, look no further than the enchanting island of Panglao in Bohol.
Panglao, often regarded as a hidden gem, offers a haven that promises to be an exceptional destination for a Christmas retreat that rejuvenates your body and soul.
Suggested Read: Online Or In-Person Gift Shopping?
7. Siargao
Siargao, renowned as "The Surfing Capital of the Philippines," possesses a multifaceted charm that extends far beyond its colossal waves and surf breaks.
This island in the Philippines holds the key to an unparalleled Christmas celebration, offering an exquisite blend of natural beauty, water-based adventures, delectable culinary experiences, and a vibrant island culture.
Siargao beckons travelers to redefine their Christmas festivities and create unforgettable holiday memories.
8. La Union
has solidified its position as a favored long-weekend destination, primarily because of its accessibility. Situated just a comfortable 4-6 hour drive away from the bustling metropolis of Manila, Elyu consists of a unique blend of surf culture, culinary delights, and an overall festive atmosphere.
This captivating destination promises to infuse an extra dose of fun and adventure into your Christmas celebrations in the Philippines.
With its consistent swell and a variety of surf spots, it's the perfect place to either learn how to surf or hone your skills. The festive Christmas season in Elyu adds a unique twist to your surf sessions, allowing you to catch holiday waves under the tropical sun.
9. Bacolod
This Christmas, consider veering off the beaten path and trading in your traditional holiday ham for Bacolod's renowned Chicken Inasal.
When it comes to Bacolod, one cannot overlook the culinary masterpiece that is Chicken Inasal. This dish, marinated in a delightful mixture of local spices and grilled to perfection, is a flavor explosion that you simply must savor during your Christmas stay.
The city is renowned for its authentic Inasal restaurants, and sampling this local specialty is a must to make your Christmas memorable. Moreover, you can explore the Spanish colonial era homes that take you back in time.
10. Cebu
If you're looking for a quick but sweet getaway, Cebu should definitely be on your list. The province combines modern city living with ancient traditions and an abundance of natural resources.
Cebu offers city tours, food crawls, and island hopping, among other activities.
11. Vigan
Vigan has been designated a UNESCO World Heritage Site for its cultural beauty and well-preserved Spanish-era streets.
If you want to travel back in time this Christmas, Vigan is the ideal destination. While munching on their famous empanada, take in the old-world charm of Vigan's streets.
12. Makati and BGC
If you're too busy to leave the city, you can spend Christmas in Bonifacio Global City in Taguig or Makati. Apart from a staycation, the central business district of Metro Manila offers a plethora of activities.
Enjoy a night out at some of Poblacion's best pubs and clubs or a relaxing dinner at some of the city's best restaurants.
Take in the Christmas in the Philippines Wherever You Are, Merry Christmas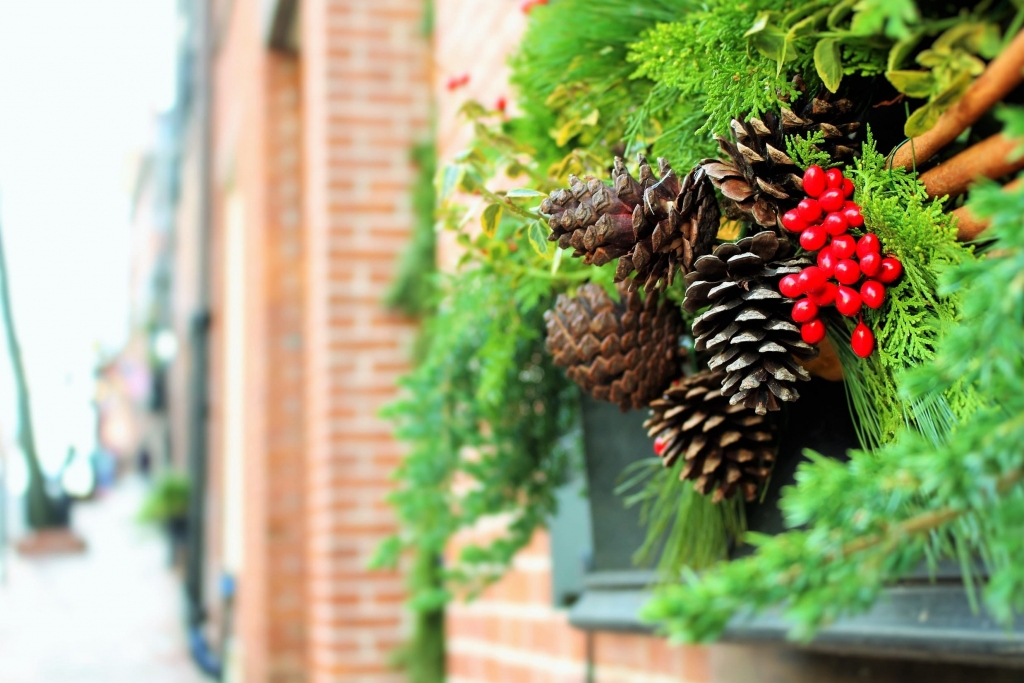 Celebrating Christmas in the Philippines
As Christmas approaches, it's once again the most wonderful time of the year. While this season is observed worldwide, Christmas in the Philippines has a distinct flavor.
The difficulties we encountered this year serve as a reminder of the true meaning of Christmas. We are reminded of the importance of selflessness, kindness, self-satisfaction, and empathy. This is a time to look after ourselves, our family, and our community as a whole.
Filipinos, more than any other culture, adore the concept of giving and opening gifts beneath the tree. What we most look forward to, however, is being safe at home and close to our family—a priceless gift at the end of a trying year.
Come Home for a Christmas in the Philippines at Camella
Indeed, there are several cities to spend your Christmas in the Philippines this year, but what's more important is to add your home to the list.
Camella is the best real estate brand to give you the warmth of Christmas togetherness under a roof with its house and lot and condo unit offers in the Philippines.
Sprawling in more than 47 provinces and 149 cities and municipalities, Camella has a stronghold as the nation's leading housing brand in the country.
You can easily find and own a piece of land and celebrate Christmas with your loved ones at any Camella house and lot and condos for sale.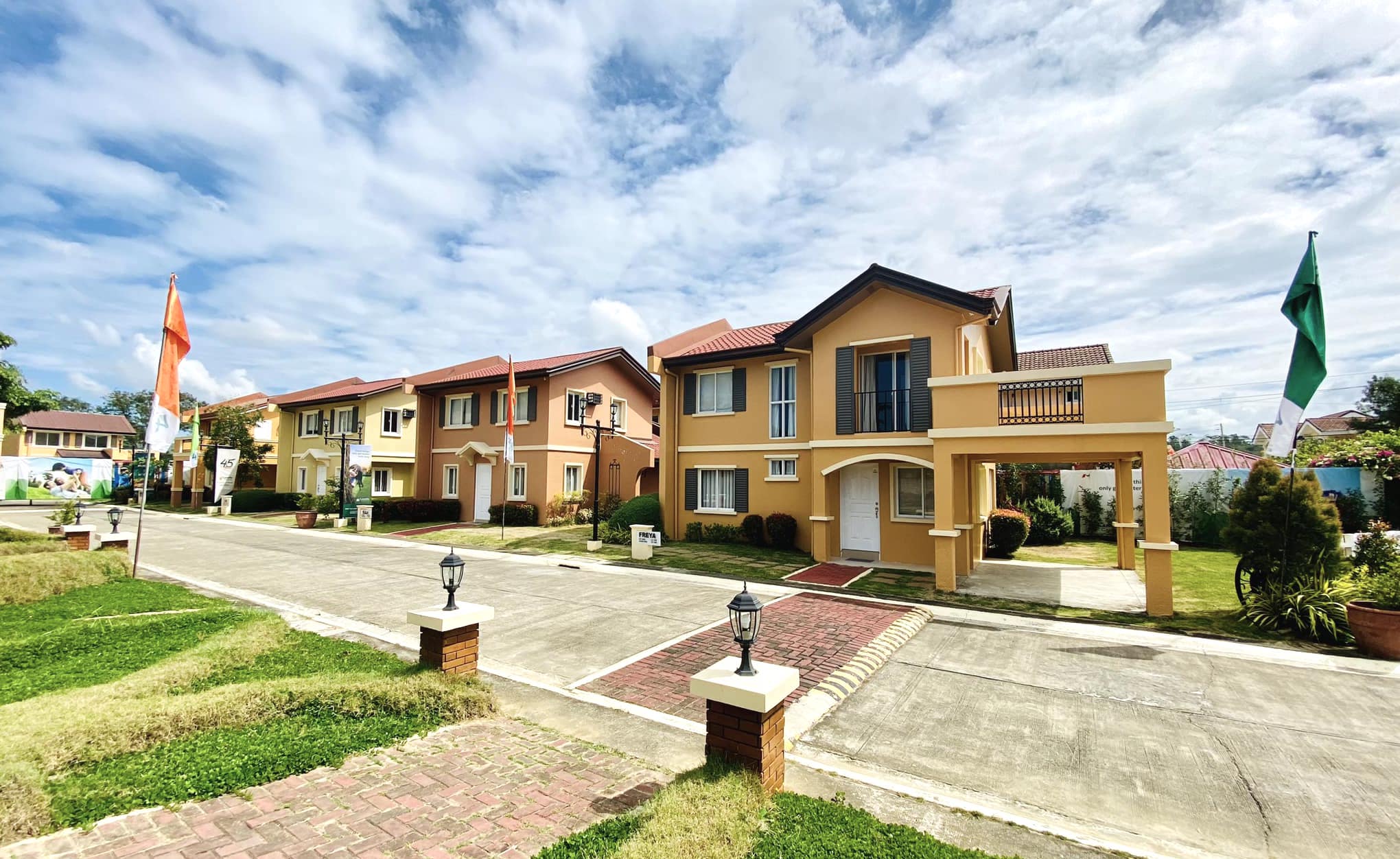 Check out our House and Lot for Sale Properties
Discover our house and lot for sale properties in the Philippines