Disaster Girl, Bad Luck Brian and Overly Attached Girlfriend are among the iconic memes in Internet history. Recently, these were going viral again but for different reasons: they got sold for high prices and as Non-Fungible Tokens (NFT) or NFT digital arts.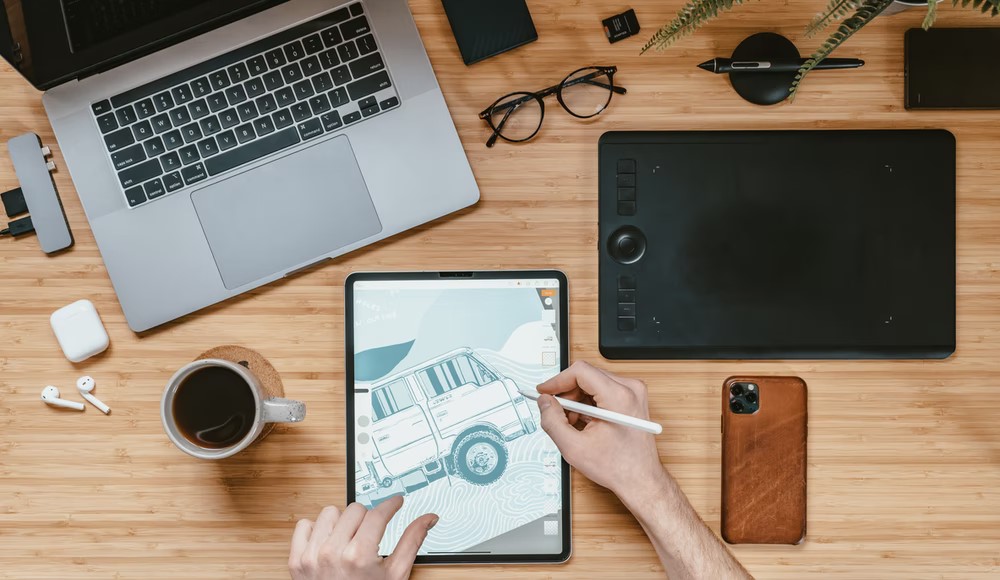 If not due to the said memes, you've probably encountered the term NFT from friends and family who are into play-to-earn games like Axie Infinity and The Sandbox 3D. In case you're active in art communities, you might have learned about someone who's making money from NFT digital arts.
With the term being thrown around, you may be wondering what's this emerging craze is all about. More importantly, you might be eager to know how to earn from it yourself.
What's a non-fungible token?
Before you invest time, money and effort into this, it's best to know what NFT is. The said token is comparable into a cryptocurrency. Both of them are units of data stored in digital secured ledgers called blockchains.
However, cryptocurrencies are considered fungible tokens, which is the total opposite of NFTs. As fungible tokens, the former can be interchangeable. This means you can exchange 1 Bitcoin with another 1 Bitcoin because they have equal value. The same goes for Ether, Litecoin, Ripple and other cryptocurrencies. Cryptocurrencies are here, and they're here to stay.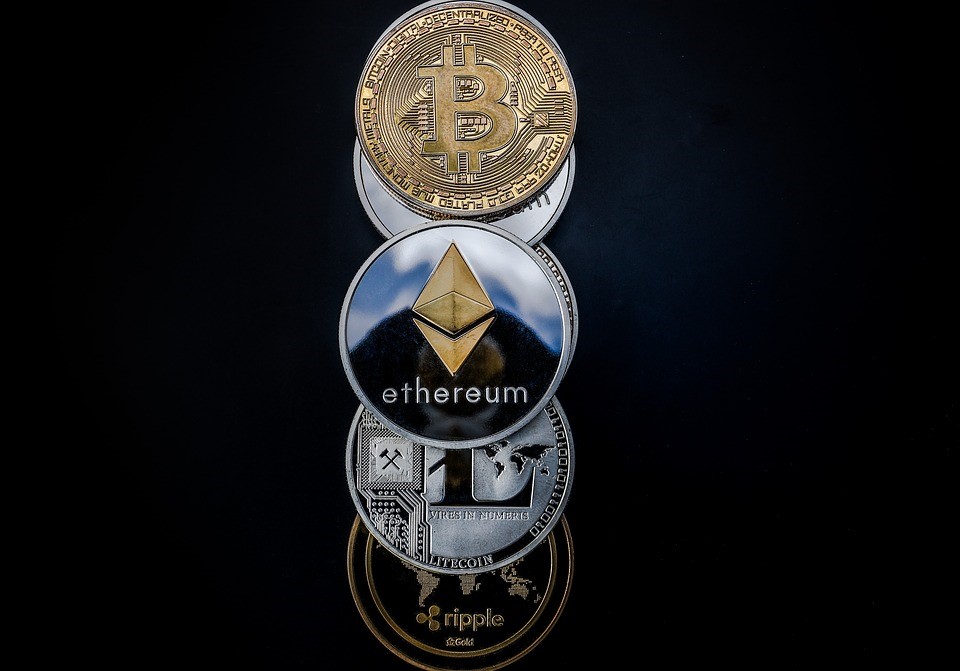 In contrast, each non-fungible token is unique. It can't be interchanged with another NFT as these tokens have different values. They also involve assets like NFT digital art or animated video which are distinct from one another.
Here lies a potential problem though: Cryptocurrencies are somehow accepted now, especially for online transactions. A select number of brick-and-mortar shops also let shoppers pay using these. They can be traded into national currencies as well. The same can't be said about NFTs, yet.
Years ago, however, it's worth noting that cryptocurrencies weren't deemed legitimate. Even so, the mining and trading went on, and is likely to keep going on. As for NFTs, more and more individuals and companies are minting them.
Suggested Read: 10 Things To Know About Cryptocurrency
What are the uses of NFTs?
In social media, it's easy to upload and share content. For content creators though, there's the risk that their works will get stolen. Worse, they don't get anything in return of the content they've made. They may only get credited once their works go viral.
Thankfully, the development of NFT arts in shaking things up with the way artists can potentially earn. Aside from getting tips and working as freelancers, they now have the option to sell their artworks through NFT marketplaces. From here, they can trade their works for cryptocurrencies. Later on, they can convert those digital currencies into dollars.
Another benefit of selling artworks in NFT form is that the creators can add their signature on the metadata. Even the buyers can do the same later on. However, the original creator will still maintain copyrights.
Some of the popular NFT digital arts are collectibles featuring celebrities or other things related to pop culture. Buying and keeping those collectibles allow fans to take their love into a whole new level.
The best example for this is the NBA's very own NFT collectibles known as Top Shot. These feature images of iconic plays in the sports federation's history. As of writing, the limited edition NFTs are sold in packs. There's also the prospect that collectors could play against each other using those collectibles.
Aside from basketball fans, pageant fanatics can also purchase NFT collectibles from Miss Universe. These collectibles are like photocards that display well-known images of the winners during their coronation nights. This means that the Philippines' very own beauty queens, Pia Wurtzbach and Catriona Gray, will have images that will be auctioned as NFTs.
In the world of online gaming, NFTs can take the form of in-game resources, tools and even lots. Before, the game developers had the sole monopoly on what can be bought in their respective in-game stores. With gaming NFTs, players can develop the properties of their characters/fighters. Then, they can auction these according to their uniqueness, power or abundance.
Some players who want to level up sooner may buy such. Avid ones who are unlucky with their fighter options might also consider paying for the said NFTs. Those who don't have time to expand their lands are going to benefit from in-game lands sold as tokens. These possible purchases make it worthwhile to invest time and effort in gaming.
Whether it's an art, a collectible or a game resource, selling these as NFTs promotes direct transaction between makers and buyers. This is a huge advantage especially in the art marketplace as intermediaries no longer have to take a cut from the sale.
For now, these are the major uses of these tokens. So, if you want to invest in NFTs, you'll have an edge if you're into arts, games or pop culture in general.
What can be traded as NFTs?
NFT arts and memes are the well-known items bought in NFT marketplaces. However, keep in mind that these aren't the only things you can make and sell.
The high-profile auction of "Charlie Bit My Finger" video is a proof that NFTs aren't all about images. Thus, it's safe to say that your NFT crypto art may come in the form of live action, motion graphics, slideshow, screencast or kinetic typography.
In addition to videos, audios may also be traded as NFTs. Through this, audiophiles can own limited editions music in minted forms. Without music labels and other companies serving as intermediaries, music creators get a big chunk of the NFT audios' sales.
The problem though is that the demand for this type of tokens is still low as the majority of music lovers till prefer streaming platforms. They have more options anyway. Moreover, the digital albums and singles are cheaper. In NFT marketplaces, the limited editions minted audios will cause bidding wars, but that won't be the case in popular music marketplaces as there are practically endless supplies.
Literary works may soon be sold as non-fungible tokens, too. In fact, even a tweet can be traded as such. However, you might need to be as popular as Jack Dorsey, Twitter co-founder and former CEO. Moreover, your tweet should be iconic like the first-ever tweet posted, which was also the first tweet minted into a token.
If you're still starting out, making NFT arts remains the most ideal items for you to make and sell. Your digital artworks may come in the form of actual photos, but these have to be marketable. Even paintings and sketches done by hand can be turned into crypto arts. In case you're a graphic artist or an animator, you can make 2D or 3D digital arts which are the most sought-after items in marketplaces.
Where to trade NFTs?
Some sellers of NFT digital arts announce on their social media channels about their sale. If you're also going to auction your works, you can broadcast it in your Facebook or Twitter account. However, the trade will be done in a different platform a.k.a. NFT marketplaces. On your social media post, you can simply add a link to your listing.
Below is a list of NFT marketplaces. You can create an account in them to start trading.
OpenSea
Right now, OpenSea is the most sought-after NFT trading platform. Even Heart Evangelista is auctioning her NFT digital arts therein. Many of the famous NFT purchases took place in this platform as well. Among these purchases feature CryptoKitties and Meebits.
One of the best things about this marketplace is that there are different categories for buyers to choose from. Aside from art and music, there are also dedicated sections for collectors of NFTs related to sports and games.
Nifty Gateway
With this marketplace, you don't have to worry about the tech side of selling NFTs. The platform will handle it so you can auction your work like the way you do so in ecommerce sites.
Beeple and LOGIK, two of the most well-known digital artists, are able to sell their works on NFT Gateway. While Grimes may be famous for being a musician and a former flame of Elon Musk, she also made some news for auctioning crypto arts on the same platform.
Rarible
Rarible boasts a big selection of nearly all kinds of NFTs. It's touted as one of the legitimate marketplaces as it even partnered up with the tech giant Adobe. Among its noteworthy NFTs are Lindsay Lohan's furry NFT and Floyd Mayweather's Money NFT.
enter.art
If you intend to make an NFT crypto art, you should consider selling it on enter.art. This marketplace puts the spotlight on digital artworks but videos are also welcome. On its homepage, you can see series of featured, new and video NFTs. Auctions nearing their end are also posted therein.
Creating an art isn't easy, but thankfully, it's becoming more and more rewarding.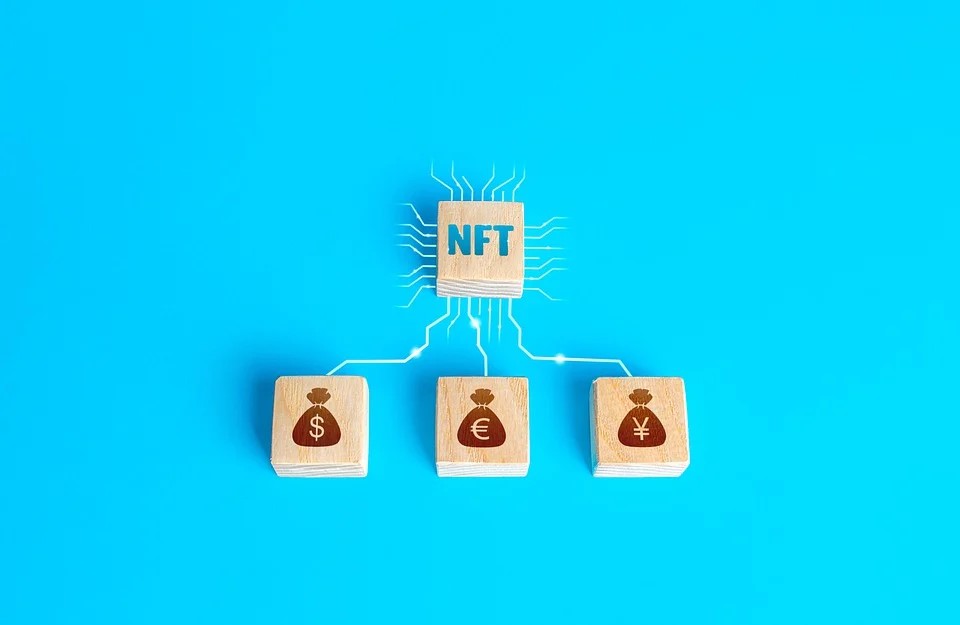 In case you want to explore audio NFTs, you can head to enter.audio. It's a relatively new music marketplace. However, it's a promising one as it allows you to download music and use your preferred audio player. Nadine Lustre is among the platform's users as she auctions around 1000 minted copies of her single, "Wait for Me".
Axie Marketplace and NBA Top Shot's website are other NFT trading platforms. As their names suggest though, they're exclusive to their Axie Infinity players and NBA fans respectively. Additionally, NFT arts that aren't officially from the said brands aren't allowed to be sold on their NFT marketplaces.
Keep in mind that these marketplaces may ask for fee before you can post a listing. If not listing fee, they may take commissions from the sale of your NFTs. Unlike traditional intermediaries though, these don't take more than 10% of the sale revenue.
How much can one earn from NFTs?
As mentioned previously, these tokens have different values. So how much you can earn depends on many factors. These factors include the popularity of your work and the value of cryptocurrency once you convert your NFT. After converting it into cryptocurrency, you then need to exchange it for dollars. You have the choice to keep it in dollars or convert it again in pesos.
What can buyers do with NFTs?
NFT arts grant collectors some bragging rights. But more than that, they're allowed to use, for instance, crypto arts as their profile or background photos. They also have the option to resell the said tokens. When they do so, the original creators will get a percentage of the resale. It's a win-win for both the makers and buyers.
Are there downsides to NFTs?
While advanced, NFTs aren't perfect. There are still problems related to their minting and trading.
Like in mining cryptocurrencies, one major concern in minting NFTs is the power usage. This means they emit a lot of greenhouse gases. The good news is that there are steps being done to mitigate this.
The lack of a governing body over NFTs has its pros and cons. Without such, there's no one to impose penalties when sellers and buyers abuse or misuse the tokens.
There's also the issue of copyright infringement. NFT digital arts are the ones that are usually involve in such problem. Some digital artists expressed dismay over the theft of their artworks that are used in the creation of NFTs without their permission.
What's the outlook for NFT trading?
There are some doubts about the sustainability of NFTs. But with companies and celebrities dipping their toes in this new fad, the future seems bright for existing and would-be creators and consumers.
Among these companies are big-time Kpop labels such as Hybe and JYP Entertainment. Recently, they were talked about for collaborating with other entertainment-related brands in the creation of the first NFTs in Kpop.
There's also the prospect that NFTs will be used in the real estate market. After all, they can serve as digital counterparts of properties. While this has yet to become a trend, it's best not to explore this yet especially if you're gearing up for a home purchase.
In the next few years, however, NFT digital arts are the major factor that will sustain the demand for the said tokens. It also helps that there's a growing support for the artists and art communities. Gone are the days when exposure was the main thing that people can offer to these creatives. With the auction of NFTs, creators get to make their art and their supporters can buy collect without feeling guilty for downloading and using content for free.
Suggested Read: Everything You Need to Know About Philippine REITs