Get ideas on how to incorporate the 2022 colors for your home interior decorations and upgrades in the upcoming year.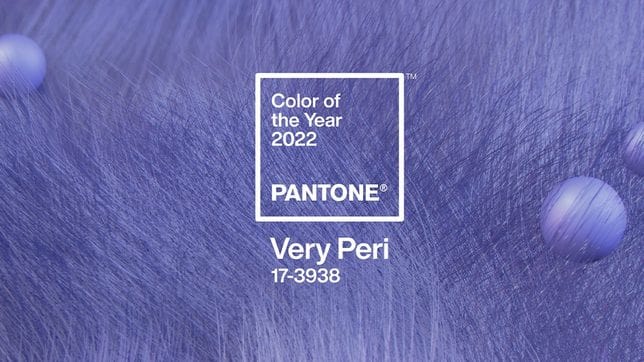 2022 is just around the corner! It's high time again for some home refreshment this coming year. This time, everyone is looking ahead to the color trends to give their home an Instagram-worthy look. For some, giving their home a new look for the new year brings them motivation, luck, and good vibes throughout the whole year.
Suggested Read: The Best Interior Design Trends That Emerged in 2021
In 2022, industry experts highlight a palette and designs to stay in style in the following year. 2022's colors are predominantly deep earth tones and neutral muted colors that will give us a soothing vibe in our home to counter negative energy. Some experts believe that this color trend is all about being relaxed, calm, and appreciating the humble beauty found around us. Others see this as the sense of optimism and hope for new beginnings and a better future.
As we dive into the color trends of 2022, you will learn how to incorporate the elements of wellbeing into your home. In addition, it is also a chance to create a style that resonates with your personality in your own space.
Ways to incorporate the 2022 color of the year into your home
If you are searching for ways to use these colors in your home interior, you're in the right place! Here are some of the top pick colors of designs experts for 2022 home décor and interior design you'll surely love.
Spice up your space with Very Peri
Very Peri is a red-violet color infused with blue hue highlights. You might be hesitant to use this color on your walls, accent furniture, and even on your cabinets in your living area, as it has a vibrant shade.
Don't be afraid to pair and play with other contrasting colors that will add warm effects. Examples of contrasting colors on this shade are neutrals; beige, tan, white, off-white, and gray. Very Peri adds a pop of color with this, creating an eye-catching accent.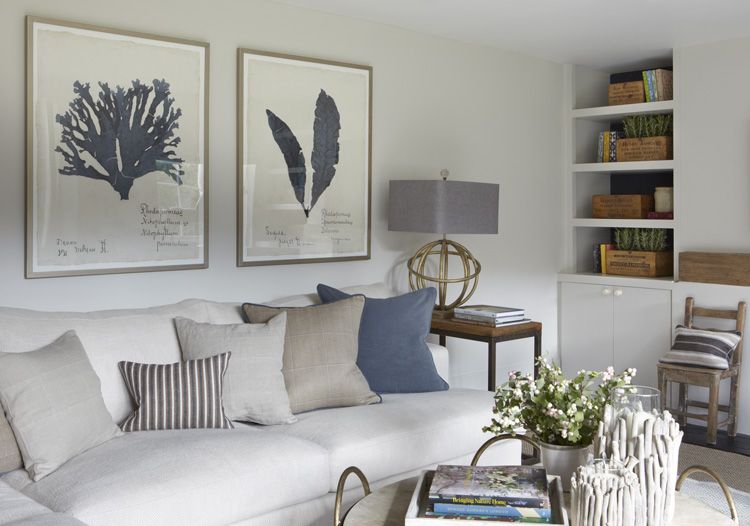 Suggested Read: 10 Best Sources of Home Design Ideas for 2022
You can have your wall painted off-white or white and leave your accent wall with this Very Peri shade. But suppose you want to retain the existing color of your walls. In that case, you might also want to try adding accessories with a pop of violet or blue-violet. This is just ideal for your living room or foyer area.
Introduce October Mist
October mist is a sage green color with a subtle pink hue, perfect for a quiet, colorful room. So if you're looking to create a sanctuary and a quiet place to end your busy day, you'll never go wrong with October mist. Green makes you feel optimistic and refreshed.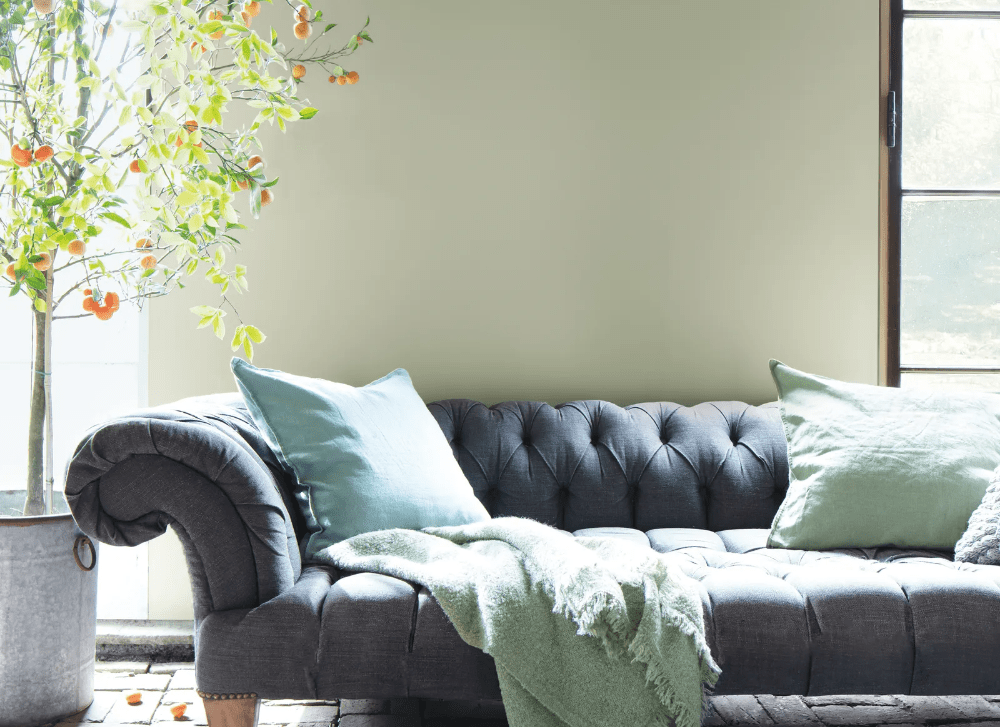 However, if you are getting bored with the green ambiance but still love to have a green base, you can add some touch of pink, light blue, or yellow. Another option is to have your walls with green wall stickers and put all green furniture with off-white accents only. You can create this effect by combining shades of the same color to bring out the other color. Feature this in your bedroom, powder room, or bathroom and embrace this trendy interior.
Suggested Read: Interior Design: How to Furnish a New Home?
Create Calm with Bright Skies
I know you have already an idea about this color from its name, Bright Skies. It is a soft blue shade with a gray hue. This color is the perfect choice for small rooms or spaces. It might be a living area, bedroom, study/office area, and other extra rooms. Bright skies bring a breath of fresh air for your room. Since it is like the color of skies, it creates an illusion like it looks farther away from us.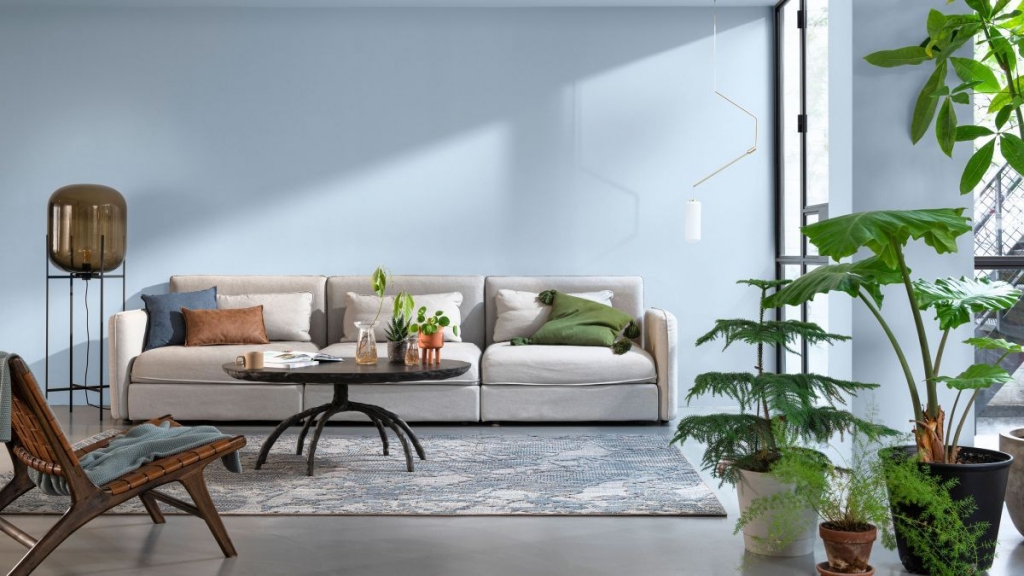 So if you have a low ceiling, you can start painting it with grayish-blue and white or off-white colors for your walls. Need not to say that the blue and white combination offers a crisp and orderly feel. It will give your visitors a soothing welcome before they've walked through the door.
Add touches of wood or metallic on your accessories to make them stand out and add an elegant feel. For curtains, you can combine white and other shades of blue with a pattern. Remember to add interest on tiles by using neutral tiles to be consistent. In addition, some of you might also be inspired by that dreamy and aesthetic feel. Bright skies can also be combined with soft pink.
Go for Breezeway
Whether you are the one who is planning to have a room with an airy and relaxed ambiance or want to try other cool and light colors, consider breezeway color as your room theme. Breezeway is a silvery green shade with cool undertones. This shade evokes a therapeutic atmosphere, and it is easy to pair with other colors to add a little touch of accents. Some of the colors you can add to this are creamy white, taupe, softened black, wood shades, and nuanced pink.
Soft white tiles or wood texture tiles are the best for this and will inevitably contrast with the light colors that most of your spaces have. Also, keep things simple and organized with basket or rattan organizers. Remember always to check the balance of the pattern, and one way to help the balance is by adding neutrals.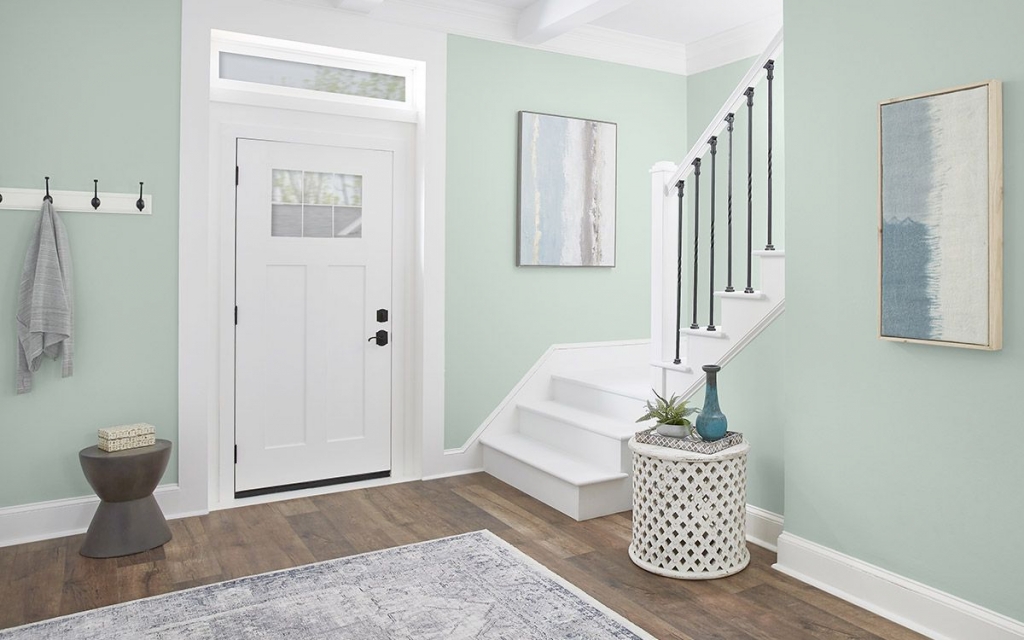 There is something about shades and hue that gives our home life. Like what we wear to express ourselves, our chosen colors for our homes also reflect our personalities and character. No matter how dark, bright or dull our choices are, there is no right or wrong. Each of us has our preferences and options for decorating our homes.
Perhaps, everyone wants to have a personal touch in their own space as it reflects our lifestyle and views about what the coming year will bring us. Whatever colors you want to incorporate in your home this forthcoming 2022, it's how you create your style to live productively throughout the year that matters.
For more home design inspirations, check out Camella's catalog of house and lot for sale or virtually tour each home offering.
By Myka Atos