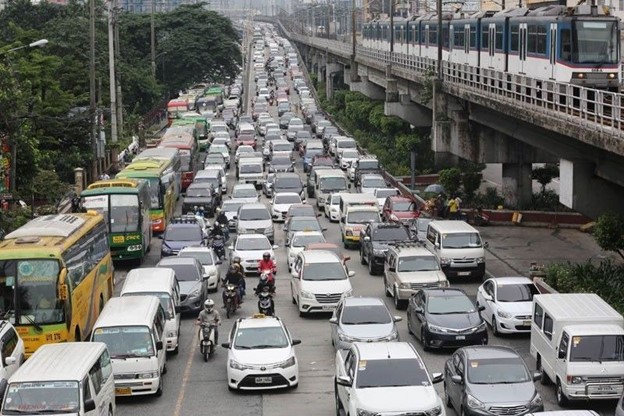 Christmas is coming close and despite the festive nature of the holiday, there is one thing that most people hate during the holidays and that is traffic or overcrowded areas and roads. The holiday season can cause traffic because people are too busy booking hotel rooms, buying Christmas presents, and visiting their relatives.
Public transport is also at the busiest when the Christmas season is coming because people working in Metro Manila are coming back to their families in their province. The traffic jam during the Christmas season may be a pain in the head. And if you do not want to be in the middle of the road during this season, there are life hacks you can use.
But if you can't avoid being on the congested roads in your city this holiday season, there are ways to survive the traffic jam as well. Here are some things you can do to avoid and survive Christmas traffic.
Shop as early as possible
The best way to avoid the Christmas rush is shopping weeks away from Christmas. The best time to shop is around the last week of November to the first week of December. Although, you can't blame people for shopping on days nearing Christmas because Christmas sales happen during these times. Some companies also give their employees their 13th-month pay and Christmas bonus during this period.
And shopping early is nothing if you are going to go around malls and look for random items that you're not supposed to be buying. It's also best if you have a list of the things you need to buy before going to the shopping mall. It will save you time and money because it's less likely that you'll overspend if you have a list with you.
Shop online
Shopping online can erase your problem of going to a shopping center and being stuck in a traffic jam. You can also find the best date to purchase your Christmas gifts online. Another thing that shopping online eliminates is the risk of getting infected by COVID-19 because you don't have to go outside to shop online.
However, you should keep in mind that your package might be delayed for one or two days because of the same problem you're avoiding. The courier of your package can highly be stuck in traffic as well. There's also a possibility that they are busy tending everyone's order so you have to be highly patient with them.
Drive to alternative Routes
Driving to shortcuts and alternative routes gets you to your destination without having to go bumper-to-bumper with other motorists. Using GPS monitoring apps can take you to alternative routes but sometimes, they lead you to jam-packed roads. The best tool you can use in this situation is your street knowledge.
Another option you can have is driving as early as possible and choosing the best time to drive during this season. The best time to drive to your shopping mall is during the afternoon instead of the rush hour. On the other hand, the best time to shop is during early mall hours so it's really going to be a conflict.
Check your Car Before Driving
Proper car maintenance should be ensured before doing any travels this Christmas season. You don't want your car to break down while you're in the middle of EDSA. This is not only a hassle for you, but for your fellow motorists as well. When checking your car, you should remember the acronym BLOWBAGETS.
BLOWBAGETS mean battery, lights, oil, water, brake, air, gas, engine, tire, and most importantly, self. Car maintenance is also essential if you are going on a long trip. Before saying that your car does not need any maintenance check, you should remember that getting stuck on a highway with a broken engine is worse than getting stuck in traffic.
Suggested Read: Pre-Owned vs. New Cars: Which One to Bring Home?
Have someone Shop with you
When shopping for Christmas presents, you might want to have someone with you. This way, you'll buy your Christmas presents faster. You will also have help in carrying those groceries. And if you have been in the middle of a traffic jam, you and your buddy can bond together by listening to your favorite tunes or telling each other stories.
How to Survive a long Christmas Traffic Jam
Expect the Worst
Before getting inside the car, you should fully understand that you will most likely be stuck in traffic even if you go to your known shortcuts. Parking will also be difficult when it comes to this situation and you have to prepare extra money for parking spots outside of the mall. When you expect the worst, nothing else will surprise you.
Having this mindset is not being pessimistic. You can call this being prepared in a way that you'll have a plan for anything possible that could happen. And once you know how worse Christmas traffic jams can get, you'll do everything to be as early as possible when it comes to shopping for presents.
Have some Distractions
Have you ever noticed how time passes by when you're having fun? You'll be in a lot of traffic this Christmas so you better have a lot of distractions from the time you are there. Sure, you can play games on your phones but if you want to do something productive, you can read a book, listen to a podcast, or even do work.
If you're driving, you should not have distractions, unfortunately. Distractions can lead to accidents and you don't want that to happen. Besides distractions, you should maintain a cool composure when it comes to the road. Yes, some drivers are not as good as you but getting angry might only cause road rage or accidents.
Have a Home near Shopping Centers
The best solution in beating the traffic jam this Christmas is to not be in the traffic jam. One possible way of doing this is through living in an area that is near shopping centers and malls. In some instances, the shopping centers are within a walking distance from a person's residence.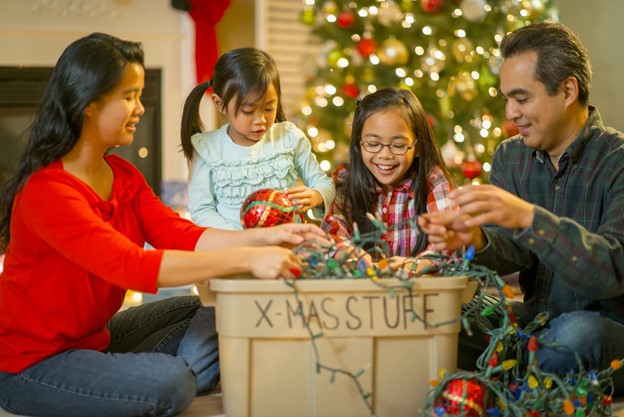 If you are looking for a house and lot strategically placed in malls, schools, and churches, Camella offers high-quality houses for you and your family. Yes, buying Christmas presents and food is important, but you should never forget to spend time with your loved ones this holiday season as well.
Suggested Read: Early Christmas Gift Shopping Tips