Get ideas on how to bring the biophilic design into your home from your bedroom and home office to your walls and balconies.
---
The years 2020 and 2021 have seen the growth of house plants in many homes worldwide. Part of this biophilic movement was driven by people wanting to be in touch with nature. Others only wanted to see their home in a fresher light. This 2022, Pinterest Predicts that the biophilic interior design will remain trending. More than that, it is also expected to branch out and serve different purposes inside our homes.
What is biophilic architecture?
A biophilic design focuses on the elements in the natural world that improve human productivity and overall health. This type of design aims to keep us connected with nature no matter how modern our society becomes. Biophilic architecture helps us enjoy the direct experience of the natural world in an indoor environment.
Ways to incorporate the biophilic design into your home
From a year of decorative plants, 2022 will take your plantito and plantita game to new heights. Instead of randomly clumping plants, put style and science into your home interior design with these ideas.
Biophilic home office design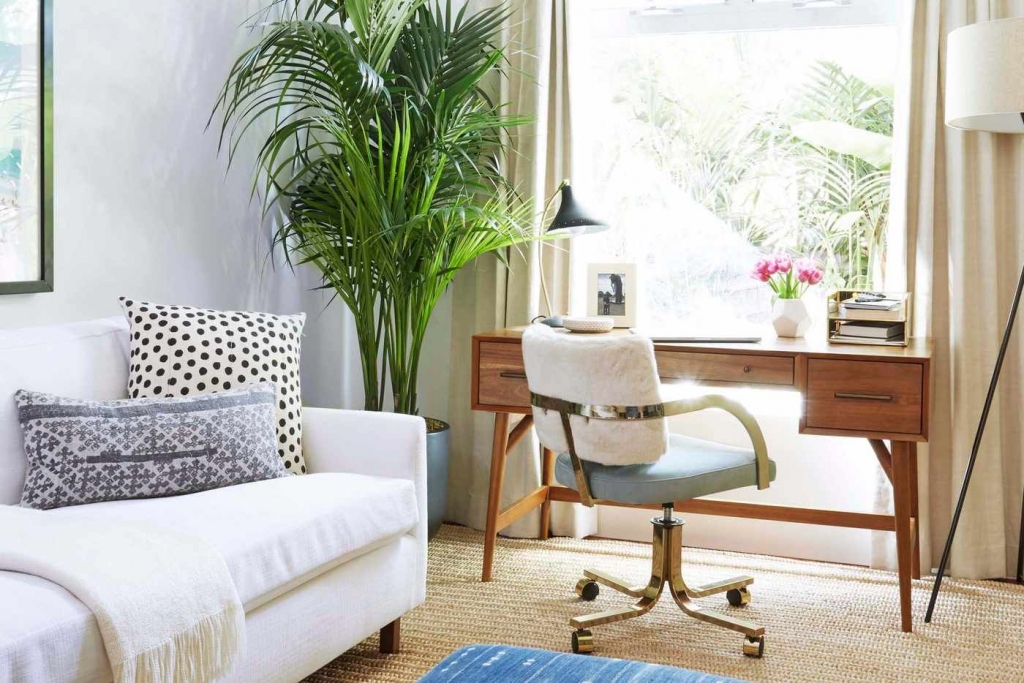 Are you still working from home? It's time to give your working space the green facelift it deserves. A healthy home office need not be expensive. Your only goal is to create a calming space that can help reduce your stress.
It does not matter if you have a separate home office or just camping on a corner in your room. A biophilic home office only needs the right amount of natural light and fresh air coming in. When working, you should keep your curtains or blinds open. You might also want to avoid putting appliances or ornaments that may block the path of the sunlight and air into the room.
Next, do not forget to add your greens to your home office. Do note, however, that plants are not substitutes for purifiers. Your home plants could only filter so much air.
Make your home office feel more natural by opting for a more ergonomic setup. Lastly, you may want to add some relaxing music or paint your walls with natural colors.
Suggested Read: How To Incorporate 2022 Colors Into Your Home
Biophilic bedroom design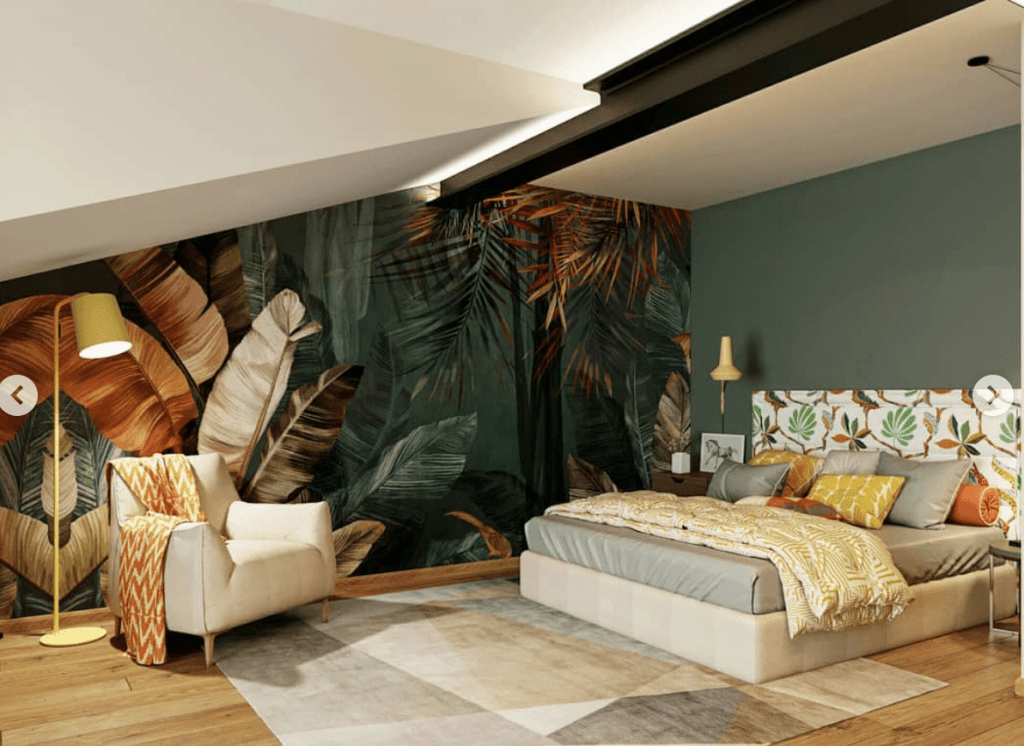 Like your home office, your bedroom also needs enough light and air. But it does not end there. A more biophilic bedroom should make you feel connected with nature. You would need stimulants that feel natural to your senses to do that.
Earthy colors are your best choice to achieve a more biophilic bedroom. You would want to add more browns, greens, yellows, whites, oranges, and darker shades. Suppose you want a lighter feel in your bedroom. In that case, you can go for lighter blues that mimic the sky or waters.
Suppose you want more than plain walls and a little spice. In that case, you can use your bedroom wall as a canvas and paint relaxing nature views. You can also opt for wallpapers with elements of the natural world.
Check out Camella's pins with biophilic inspirations:
Opt for the naturally curvy wood instead of the usual square-cut desks and coffee tables. When looking for room materials, go for rattan, organic cotton, wood, and bamboo.
Natural sounds and scents
For your greatest relaxation, add some scented candles with natural scents of the trees and forests. Lastly, treat your ears by filling your bedroom with natural sounds like that of the rain, rivers, forest, streams, or oceans.
Suggested Read: How To Achieve A K-Drama-Inspired Room
Vertical plant wall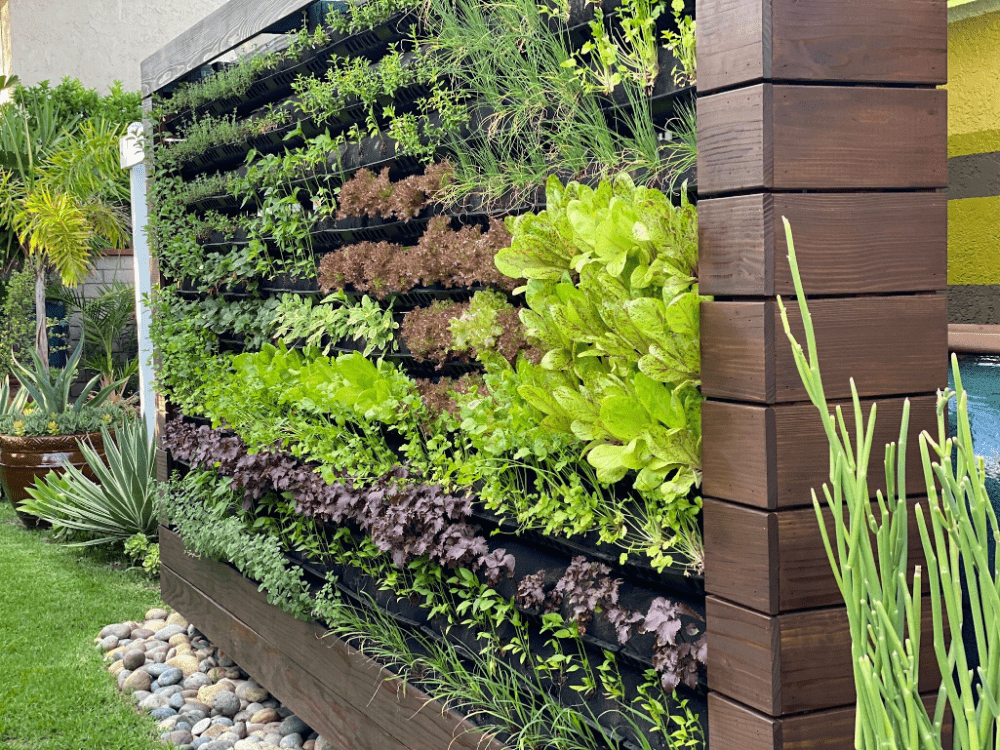 Have you ever looked at a wall at home and found it empty? Maybe you have thought about adding furniture to it, but then it felt crowded. Installing vertical plant walls into these corners of your room is one way to make them feel more lively. Plant walls add colors into spaces without disrupting the flow of things.
Below are some ideas and options you can try at home:
Hanging planters are perfect for windows or balconies that could use a little color in them. Aside from flowers and vines, you can also cultivate herbs and other food in your hanging planters.
Vertical succulents are much desirable if you prefer low-maintenance plants for your walls. This type of vertical plant design would do wonders for your living room wall, dining area wall, or even inside your room.
Upcycled vertical planters
Repurpose unused recyclables around your home and turn them into planters. You can paint those plastic containers and tin cans into chic plant holders for all corners of your home. Got some broken ladders? You can also nail them to your outdoor walls and use them as plant shelves.
Bring your herbs closer to where you need them—in your kitchen. Maximize your kitchen wall space by hanging little pots for all the herbs that you can fit in them.
Suggested Read: Get Into These Trendy New Normal Hobbies at Home
Balcony garden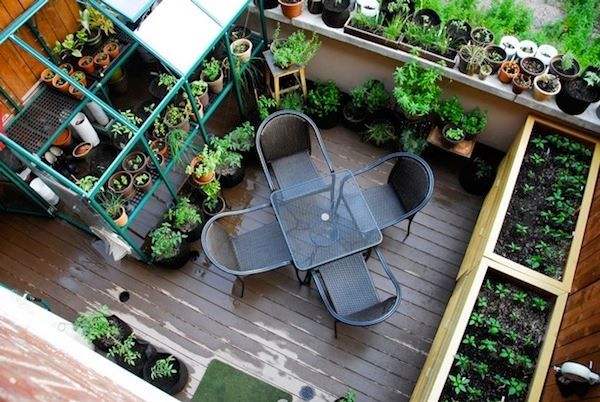 Your balcony is an ideal space for your early morning coffee or a late-night drink. But beyond that, it is also an ideal space for you to grow plants. Here, plants can have enough sunlight, air, and water when it rains.
Below are some of the important things to consider for your balcony garden:
Choose the rights plants.
Your balcony may be spacious, but it will still have its limitations. Your safest bet is leafy greens, which are easy to grow and maintain. You may want to avoid fruit-bearing plants that attract different kinds of insects into your home. The other common ones you can plant at home are vines, herbs, and bush vegetables such as tomatoes and peppers.
Choose the right containers.
Figuring out containers is as important as figuring out what to plant. Sometimes the life of your greens depends on where you put them to grow.
How often does it rain in your area? Are typhoons a frequent visitor? Consider the weather in your area when deciding on which plants to grow. Some plants can only absorb so much water when it rains, and they wilt. Other tall plants may also be destructive to your home during typhoons.
Suggested Read: Urban Gardening Ideas: Tips, Tools, and Plants
For more home design inspirations, check out Camella's house and lot for sale or visit our projects nationwide.