The Philippines celebrate Christmas the longest. One of the ways that Filipinos celebrate Christmas is by taking a vacation to famous holiday tourist spots in the Philippines. Among these places, Baguio and Tagaytay City are some of the top choices amongst Filipinos. Some people want to spend their Christmas in a place with cold weather.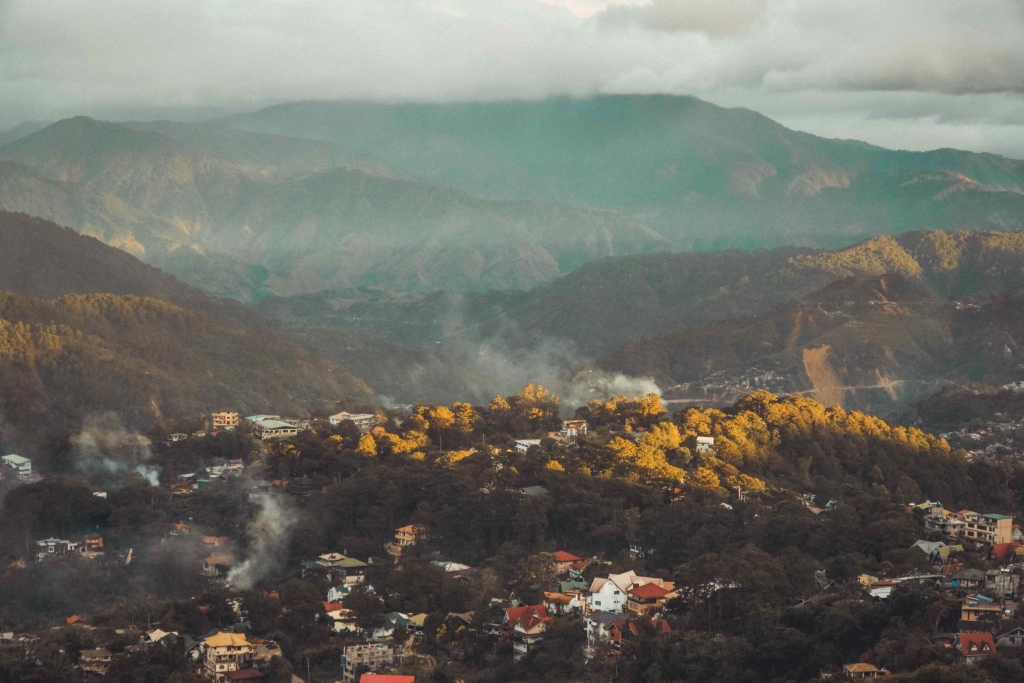 The problem with these destinations is that they can get overcrowded during the holidays and the summer season. Having a grand vacation in these cities is charming but if you want that warm Christmas spirit, holidays in provinces are best for you. A Christmas in the provinces is all about connecting with its townspeople and enjoying local food.
Some communities even have programs for Christmas day. If you are looking for alternative destinations for your Christmas vacation.
Tangub City
Tangub City, Misamis Oriental displays a huge Christmas Tree and sparky lights on the city's arch. The city has a monthly Christmas celebration that the people can enjoy. If you wish to visit Tangub City, you'll see installations of famous world attractions like the Eiffel Tower, Notre Dame Cathedral, and Hwaseong Fortress with a Christmas twist.
If you're looking for activities to do in Tangub City, you can visit Hoyhoy Highland Stone Chapel Adventure Park for magnificent views and an adrenaline rush. Climbing Memorial Hill is another activity that the family will love in Tangub City. And if you're an avid fan of festivals, Tangub City's Christmas Symbols Festival is an event that you should not miss.
Suggested Read: 7 Online Stores to Make Christmas Shopping Easy
San Fernando City
San Fernando, Pampanga is considered the Christmas capital of the Philippines. Visiting this city will surely hype your festive spirit during the holidays. The annual lantern festival of the province also made the city Asia's Christmas Capital. Besides the festival, going to Pampanga for its cuisine is perfect for the holidays too.
San Fernando City has Sky Ranch Pampanga where you and your family can enjoy kid-friendly rides. This theme park is a great alternative for Enchanted Kingdom and Star City. Rides like the Double Decker Carousel, Kangaroo Jump, and Express Train are some of the attractions of this amusement park in Central Luzon.
General Santos City
The tuna capital of the Philippines can be the best destination for your Christmas vacation, especially if you love seafood and the ocean. During Christmas, the province has its annual Paskuhan sa Gensan. You would be surprised as even Muslim residents of the province celebrates this event as well.
And if you're a huge fan of the eight-division world champion Manny Pacquiao, you can book a Pacman Tour to know the life of the People's Champion and senator. And of course, you can't talk about General Santos City without including its fish port in the conversation. But if you don't want to cook, Tiongson's Arcade can offer you a variety of GenSan's finest meals.
Cebu City
Cebu is a tourist spots for all whether it's the holidays or not. Places like the Taoist Temple, Sky Adventures, and Bantayan Island get tourists packing their bags and going to this province every year. This place is also filled with history as you can find relics from the Spanish pre-colonial era in Cebu City.
The city is also filled with islands where you can stay during your Christmas vacation. If you're looking for calmness and serenity, Bantayan Island will welcome you with its white sand and relaxing ocean waves. On the other hand, if you want to explore the deep waters of Cebu, you can visit Malapascua Island and see its majestic coral reefs.
Dumaguete
Dumaguete City is a laid-back town that is near the seas. Dr. Rico Absin's Christmas House is one of the most popular places. Every year, Absin's old Spanish house is filled with Christmas lights and ornaments available for public viewing. Despite being a coastal area, Dumaguete is also home to several waterfalls.
Saying that Dumaguete is blessed with natural resources is an understatement because the province also has several mountains. If you're willing to go on a hike this Christmas, the staggering Mt. Kanlaon will fill your appetite for adventure. And if you wish to buy souvenirs for your family, you can get them at Malatapay outdoor market.
Iloilo
Iloilo is rich in beaches, good food, and friendly people. For many people living outside of the province, the Hiligaynon language is one of the sweetest. There are a lot of historic churches in Iloilo and if you want to visit, there are tour packages you can avail yourself of for yourself and your loved ones.
One of the places you should check out this Christmas season in Iloilo is Plaza Molo. This park in Iloilo gives off a calm Christmas vibe. The breathtaking view of a neo-gothic church filled with Christmas lights can set up your mood for Christmas. After a day of touring the province, a walk in this relaxing park is a great way to end the day.
How to Travel safely this Christmas
Before planning your grand Christmas vacation with your loved ones, you should ensure that everyone included on the trip is fully vaccinated. That way, your chances of getting COVID-19 are heavily decreased. And before reaching your destination, keeping a hand sanitizer or rubbing alcohol should be on your list.
If you live in Metro Manila, your safe option would be going to provinces near the National Capital Region and traveling by land. Some of the places you can visit are Bulacan, Cavite, Laguna, Batangas, and La Union. These places can fulfill your wish of having a wonderful Christmas vacation as well.
Unlike last year, traveling to different places is now safer because of the COVID vaccine. You can't blame anyone for wanting to go to different places this Christmas season. However, there's no shame in spending Christmas at home with all your relatives as well. A traditional noche buena and gift-giving is more than enough this year.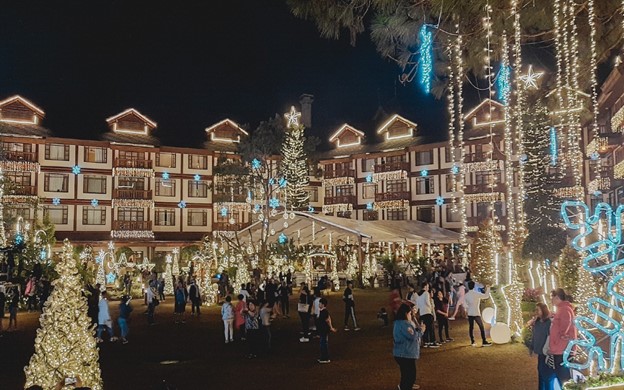 Baguio and Tagaytay are wonderful places. However, if you have visited these areas multiple times, the sceneries there can be cliché. People visit tourist spots so they can discover something new. The Philippines has over 7,600 islands and for sure, other places can be considered as a haven for every family's Christmas vacation. 
Suggested Read: 7 Effective Ways to Save for Your Dream Vacation