Many of today's business behemoths that produce the goods and services you use started tiny. Apple and Google both had their small business beginnings. Before becoming a food colossus, Jollibee was a small ice cream store that acquired well-known brands such as The Coffee Bean and Tea Leaf, Mang Inasal, and Burger King. Potato Corner, on the other hand, started out as a food cart before becoming an international franchise.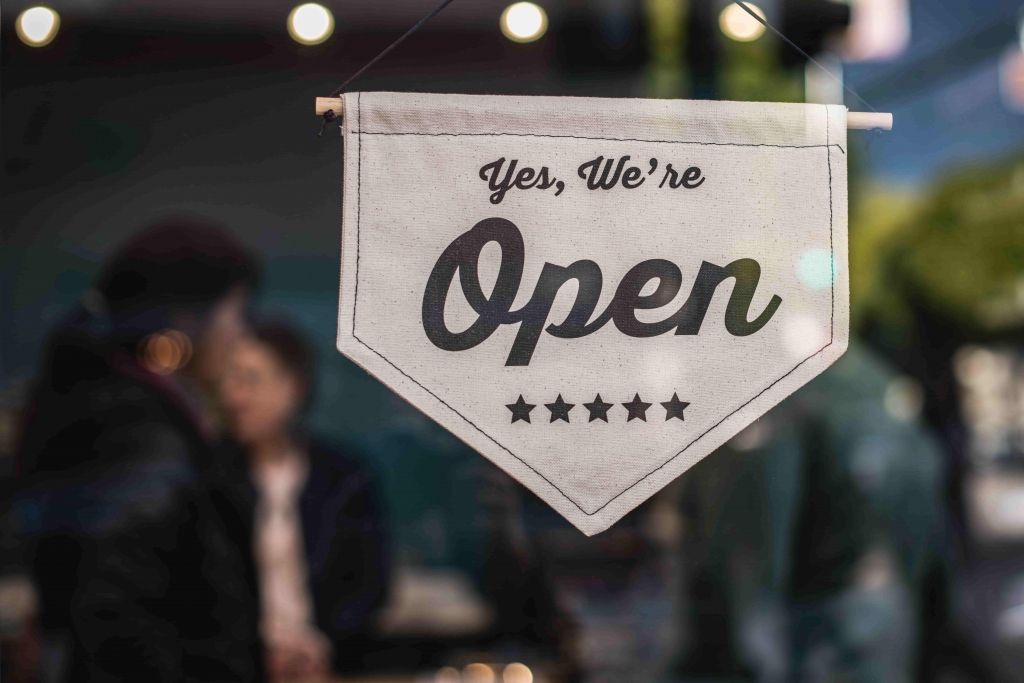 Their success tales are indeed encouraging, but the founders took the time to plan everything, monitor trends, and take risks before reaching their current level of glory. They demonstrated that there are no shortcuts to great accomplishments. So, if you want to establish a business that has the potential to become the next great thing in the country (or the globe! ), you should read this handbook.
Here are some basic guidelines for starting a small business in the Philippines.
1. Make a new market or benchmark for yourself.
Be creative! You have two options for what kind of business you wish to start.
First, provide something that isn't currently available on the market. What can you do to make your company stand out? Think beyond the box to come up with an original product or service that will meet the wants or solve a problem for your target clients.
Second, look at successful firms as a model. Take note of what they're doing well and build on it.
You can also apply at PhilGEPS, where government entities might be your clientele. This helps your company to expand its network, allowing it to grow.
2. Verify Your Small Business Concept
You might have an idea for something that you think will be a big hit. But, do you think your small business idea has a chance of succeeding?
Before you start a small business, do some market research. Determine whether the product or service you want to sell is something people want and are willing to pay for. Check to see if any other businesses in your area provide the same product or service, as well as the level of competition.
Suggested Read: Wealth and Asset Management Tips
3. Make a financial plan for your company
When deciding how to start a little capital business in the Philippines, keep in mind that while it may not require a large sum of money, it will require some. Before you generate a profit, you'll need money to buy equipment, tools, supplies, and materials, as well as fund continuing costs for six to twelve months.
Begin by making a list of all the costs associated with launching your firm. Divide them into two groups:
Market research, branding, licenses and permits, initial inventory, grand opening event, and other one-time startup costs
Rent, marketing, employee pay, taxes, and so on are ongoing expenses.
It's also critical to have a reserve fund. When you start a firm, you must set away backup funds (in addition to your initial capital) to ensure that it survives. It will take some time for your product to gain popularity. It's natural to lose money when you first start out. How will you be able to keep your firm afloat if you don't have any reserves?
Do you require additional capital to begin your business? Make an application for a personal loan.
4. Decide on your company's structure
There are numerous reasons why you should decide on your business structure early on. It will, first and foremost, have an impact on how your company operates. Then, it will decide the hazards that your own assets will be exposed to. It will also give you an idea of what kind of legal protection you require.
These two types of ownership are options for small businesses:
Sole proprietorship – When you own a business as a sole proprietor, you have complete authority over everything. While all of the assets are yours, you will also be responsible for any losses.
When you decide to start a business with other people, you form a partnership. The responsibility of each member will be limited or unlimited, depending on the agreement among partners or the amount of capital commitment.
5. Select the Best Location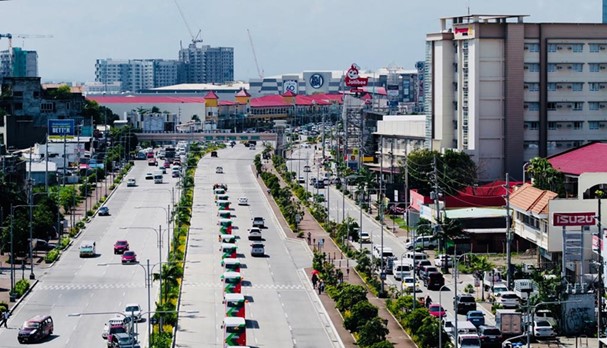 When purchasing a home, keep the following factors in mind: location, location, location. In the Philippines, the same idea applies to launching a small business. You'll need to rent a location with a lot of foot traffic if you want to attract customers. It could be a little kiosk in the mall, a store downtown, or a location along the freeway.
However, keep in mind that these sites might be quite costly. If you're thinking about it, be sure you've set aside enough money. Don't forget that the amount of money you spend will be determined by the shop's floor area and amenities.
Suggested Read: How to Start a Condo Rental Business
6. Speak with a business lawyer and a tax expert
When starting a small business, you may have to deal with some legal issues. This is why you should seek legal advice from a business attorney as soon as feasible. For starters, a company lawyer can assist you in ensuring that your agreements with partners and vendors are free of loopholes and contain clauses that safeguard your interests.
They may also offer guidance on selecting the proper form of business ownership or structure in specific circumstances. They can even assist you in reviewing your office and retail lease agreements. A business lawyer can also assist you in protecting your intellectual property.
When it comes to money, a certified public accountant (CPA) will ensure that you are up to date on any tax rules that apply to your organization. They'll teach you the fundamentals of calculating and submitting business taxes, as well as how to maximize tax deductions and improve the way you archive tax-related records.
7. Select the Most Appropriate Name for Your Small Business
Your company's identity begins with a name. When considering how to establish a small business in the Philippines, use a name that not only expresses what you have to offer but also is easy to remember by customers.
Once you've come up with at least three prospective business names, check to see if they're trademarked or if someone else is currently using them. If you're a lone proprietor, register your business name with the Department of Trade and Industry (DTI).
8. Develop a brand identity
Affinity develops as a result of familiarity. So, in addition to a memorable business name, you must ensure that your brand's identity resonates with your target market. Will you be a kid-friendly brand like Jollibee or a sophisticated and fashionable icon like Sunnies? This is the kind of inquiry you should be asking yourself.
However, these are the aspects that will assist you in developing your brand identity.
Your logo is the face of your company, thus it needs to be instantly identifiable. Coca-Cola, CNN, Disney, and Google are examples of logotypes, while Apple's bitten apple emblem, Nike's swoosh, and Starbucks' two-tailed mermaid are examples of logomarks.
Language – The words you use reveal a lot about your brand's personality, mood, and tone. Going all-English could indicate that your brand is ambitious or luxury. Taglish, on the other hand, could indicate that your company is laid-back. Pure Tagalog and a few colloquialisms can often demonstrate that your brand is grounded and in touch with the general public.
Colors – Visuals are extremely important to customers. Colors are effective visual aids since they express feelings and emotions while also reinforcing brand associations.
Typeface – The typeface you choose affects the personality of your brand. Serif typefaces, such as Garamond and Times New Roman, can convey a formal, regal, or luxury feel to your brand. Sans serif fonts, such as Helvetica and Arial, are safe bets for firms that offer simple services (think IKEA). Rounded and curly fonts, on the other hand, may indicate that your company is laid-back, lighthearted, and enjoyable.
Create a brand bible for your graphic designers to use when developing promotional materials once you've agreed on the features of your brand identity. A brand bible guarantees that your branding aspects are consistent throughout all of your marketing materials.
9. Submit an application for licenses and permits
Small capital business owners in the Philippines still need to obtain paperwork to establish that they are operating a legal business. This is one rule you should follow before establishing your business, or you'll end up in legal difficulty later.
After you've registered your firm with the DTI, you'll need to obtain the necessary permits. The following are the licenses and permits required to start a business in the Philippines. This should be done through the local government where you intend to establish your company:
Barangay clearance
Municipal or city hall issued mayor's permit/business permit
BIR registration documentation and tax identification number
As an employer and for new employees, you must register with SSS, PhilHealth, and Pag-IBIG.
Special permits may be required depending on the nature of your business, such as food industry registration and pawnshop, remittance center, and other financial institution registration with the Bangko Sentral ng Pilipinas.
10. Select the Correct Individuals
You'll need a team of talented, industrious, and trustworthy individuals that are eager to help you expand your company. They are your most valuable asset, so you must nurture and grow them. You can better service your consumers if you hire the proper individuals.
Determine the roles that need to be filled, as well as the required core skills, competences, and responsibilities for each. These will walk you through the process of vetting candidates and hiring the best ones.
Even if you're going to run your small business without any employees or contractors, you'll still need someone to lean on for help. These people could be family and friends, a trusted mentor, or a fellow entrepreneur who can offer you guidance and motivation as you navigate the ups and downs of running a business.
11. Put effort towards developing your prototype
Because your product or service is the lifeblood of your company, you must ensure that it is of the highest quality. This is why you must create prototypes until the perfect item is created. If you're a restaurant owner, this involves experimenting with different recipes and ingredients to come up with a unique meal. If you're a shoemaker, this entails creating a variety of footwear styles that incorporate both form and function.
You're also figuring out which areas of the product need to be improved when you make a prototype. Before the product or service is mass-produced or marketed, you must ensure that it is faultless. You'll lose money if you skip this step because of product recalls and customer complaints.
12. Select the Right Vendors and Partners
Your products or services are made up of a variety of components or processes, many of which are sourced from third-party vendors. As a result, always choose a vendor or partner who is familiar with your industry. The proper supplier will assist you in ensuring that your items are delivered on time and that your production costs are kept to a minimum.
13. Use social media and free website builders to your advantage
Using social media and free website builders like Wix and Shopify to advertise your small business can help you save money on marketing. If you're starting an internet business, this guideline is very vital. You must go where your prospective customers are. If they frequent a certain social networking site, you should establish a presence there as well.
If you can't afford your own website, the next best thing is to become a social media whiz. Various social media strategies can be found to assist you in spreading the word about your company. You don't always have to spend any money to go viral.
14. Maintain Your Resilience
Expect a few hiccups along the way if you're a new entrepreneur attempting to get your business off the ground. There will always be obstacles to overcome. However, don't let this deter you.
Instead, develop the resilience necessary to get back on your feet after any difficulty. A good example of this is the COVID-19. The pandemic may have destroyed most large and small enterprises, but that doesn't imply no one should try to build one now. There are many options for pandemic-proof businesses.
What distinguishes great firms from the rest is their ability to persevere in the face of adversity. Start a company that will withstand the test of time, fate, and even nature.
15. Have a backup plan in case something goes wrong
Only when you're prepared for rainy days and unexpected issues can you afford resiliency. Having a contingency plan in place will help to ensure that your company can withstand any unexpected events in the future. Include the following in your strategy:
Insurance
It is used to pay for losses or cover expenses in the event of natural disasters, as well as consumer complaints.
Data backup
Data is an essential component of your business. As a result, make sure that everything, from client information to financial records to social media analytics data, is backed up on a regular basis (via cloud or a separate hard drive). Business continuity is more than difficult when data is lost.
Backup source of income
The pandemic has taught businesses the need of having a backup source of income on hand in case the worst happens.
Comprehensive exit strategy
If you and your partners decide to close the company, the procedure outlined in your contract should be precise and fail-safe. You'll be able to avoid misunderstandings and conflict in this manner.
16. When making decisions, be data-driven
What's nice about beginning a business in the twenty-first century is the abundance of data available to aid decision-making. You can develop accurate forecasts about client behavior and patterns, which will impact your operations in the end. Data also aids in the streamlining of corporate processes, allowing you to save money and time by reducing resource waste.
Data never lies, but don't become so engrossed in it that you become paralyzed by it. An excess of data can sometimes stifle essential decision-making.
Suggested Read: New Investment Opportunities in the Philippines
17. Develop Delegation Skills
You don't want to do everything on your own. That would be a complete waste of your time!
Multiply your abilities by teaching others some of the talents you have mastered. It implies you'll have more time to focus on more critical aspects of the business.
You may, for example, educate someone accounting procedures so that you can concentrate on creating sales. Make certain that only persons you can trust are taught your talents.
18. Be Prepared to Sacrifice
You'll miss Friday since you need to devote a significant amount of time to growing your firm. Zoom nights with friends, family bonding time, proper sleep, and the risk of losing your life savings are all possibilities. This also applies to balancing your requirements and wants in order to achieve your financial objectives.
Start a Small Business in the Philippines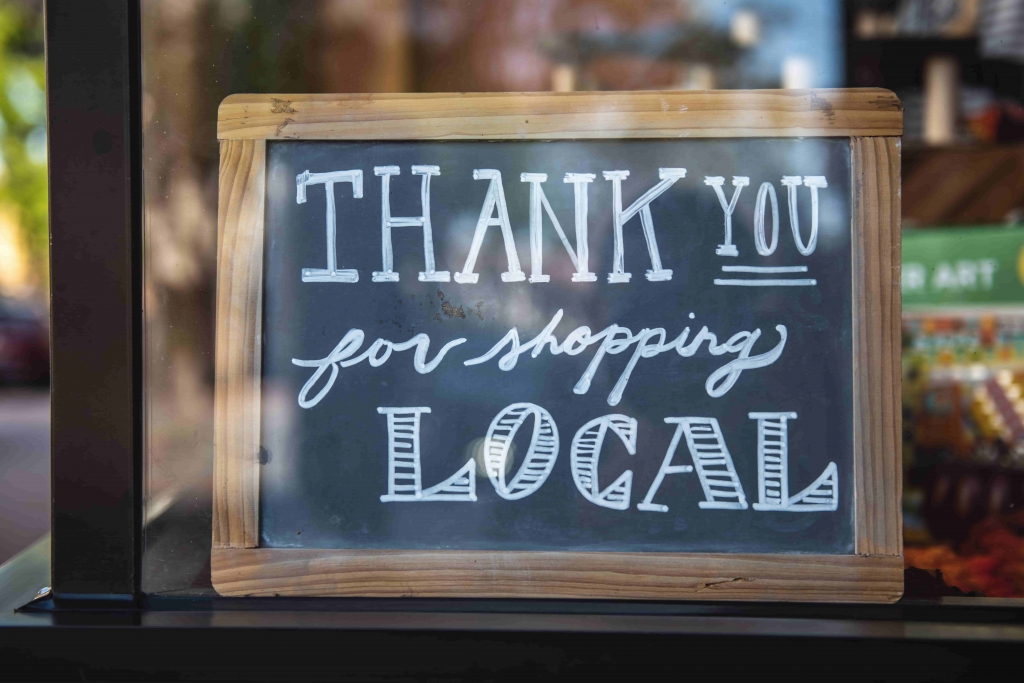 Many Filipinos nowadays desire to start their own small capital business. Many people, however, underestimate the value of business science. Rather, we rely exclusively on our instincts. To ensure that your business succeeds, you must thoroughly examine and forecast a number of elements before tackling the subject of how to start a small business in the Philippines.
Suggested Read: House and Lot vs. Lot Only: Which is the Perfect Property for You?