Home decor trends have changed over the years. We can all agree that some design shifts and new directions encourage us to adapt and alter our homes.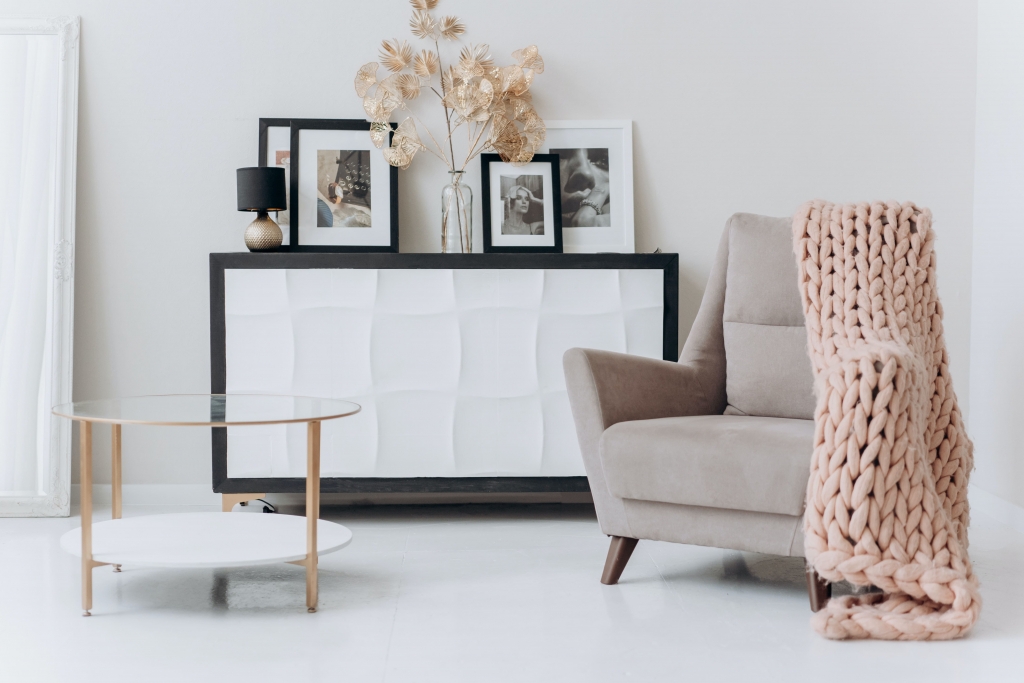 Since the pandemic hit our lives a year ago, home décor trends have centered on mimicking the natural, green, calm, and tranquil environment. As we have all delighted at the opportunity of finally being allowed to leave home and travel to public settings, the notion of home as a haven will linger with us very well into 2022 and far beyond. Thus, how can we make our sanctuary the most exquisite and pleasant environment in 2022? It is that time of the year again when we start looking ahead and getting eager for a new year of home-style projects and home design trends.
Interested in seeing what other major interior design trends emerge this year? So, without further ado, let's get some ideas from the newest home décor trends.
Neutral and Natural Colors
Neutral and natural hues are classic and timeless. Natural materials, natural color palettes, a plethora of plants, and floral motifs will all be present in our houses in 2022.
Despite the emergence of vibrant colors and designs, neutrals will continue to be popular, but with natural-inspired motifs and textures. Yes, we will continue to have fun with bold and vibrant colors to add flair to a place. Still, recently, we have been more likely to establish a tranquil environment with more time spent indoors. We are all craving for the healing and soothing characteristics of nature after more than a year of living and working at home. This adapts itself naturally to neutral tones.
Suggested Read: The best TikTok DIY and Interior Design Tips
Organic Materials
We are all looking for ways to deepen our connection with nature as we spend more time indoors than ever before. This has sparked a rebirth in natural materials, such as stoneware, ceramic, terracotta, marble, travertine, and natural stones, which are being utilized in everything from backsplashes to bathtubs, furniture, and ornamental objects.
These organic materials' raw, porous, imperfect nature provides depth, personality, and aesthetic fascination while also emulating nature's relaxing and healing ambiance. This desire to reconnect with nature has also spurred an interest in substantial indoor plants, ranging from the exquisite fiddle leaf fig to the clementine citrus tree.
Biophilic Touches
Indoor plants will still become part of the home decor trends this 2022! Many homebuyers had fallen for the comfort of looking at the sensible and reassuring greenspaces inside their homes. A beautiful peace lily or the miniature collection of cactus are amongst the best indoor plants that you should definitely shelter inside your condo or house.
Living green is also seen as important while taking care of your health during this pandemic. Most importantly, some indoor plants have insect-repelling features and even air-purifying character that you and household members can surely benefit.
Suggested Read: The Best Indoor Plants to have this 2022
Curves
What exactly is curved furniture? Experts say it's the newest home decor style sweeping over furniture as we hit 2022.
The curved furniture style took off this past year, revitalizing a timeless mid-century aesthetic that stretches back to the 1960s and 1970s. Circles are the most rounded of geometric forms. We love how furniture with rounded edges can provide a contemporary edge while remaining snug and comforting. Research has proven that circles make humans happier than other forms.
We do not see it going away anytime soon. We believe that more people will embrace the notion of curving items, whether it's with mirrors, kitchen islands, or statement furniture like barrel back chairs.
The Retro Look
Vintage style is making a comeback. Home décor trends from the 1960s and 1970s have been making a comeback for some time, and retro furniture will still be popular in 2022. Vintage home decors such as thick leather, bright colors, velvet, and rattan, as well as rounder shapes, are all making a comeback as the design world begins to look toward more sustainable options to decorate a home.
So, where can you find these one-of-a-kind standout retro pieces? Try looking at thrift stores, flea markets, surplus, repurposed furniture stores, or explore your local resale sites.
Suggested Read: How to do Mid-century Modern Interior Design for your Home
Luxury Textiles
Incorporating textiles will help create a more sophisticated touch by balancing the neutral and warm tones in interiors. Luxurious textiles, in addition to warm hues, will be a standard in bringing richness to color, texture, and depth to a home. Even though minimalistic and monochromatic white home decors are still popular, we are witnessing a trend toward the warmer, rich hues that textiles infuse into a space.
This may be accomplished simply by laying several textiles on a bed or utilizing different materials as accents or highlights. Natural components, such as linen in earth tones, or fabric patterns that give splashes of rich color on a neutral background, are one way to embrace this trend.
DIY Home Decors as Accents
Our homes are not simply places we live, but they also reflect who we are and what we genuinely love. As a result, Do-It-Yourself (DIY) creations are projected to be one of the biggest design trends in 2022.
In 2022, we may anticipate seeing both novice and seasoned makers doing DIYs, the concept of utilizing arts and crafts to relax and find serenity. We will see them integrate what they discovered the year before and creatively explore new materials and festive themes, create more sustainable ways, and use crafting to engage with loved ones in unique and meaningful ways.
It is incredible to realize how our houses are finally becoming our homes after the disconnect of 2020 and 2021.
As we enter 2022, we have relinquished the polished in favor of homes that appear to have been plucked from a magazine—that expensive handcrafted store-bought furniture.
Whatever trend catches your fancy, why not take vantage of the fresh start of the year 2022 by incorporating some recent home décor trends into your home.
Suggested Read: Best Tourist Attractions to Visit in Davao City
Written by: Jealie Dacanay, Camella Manors Intern