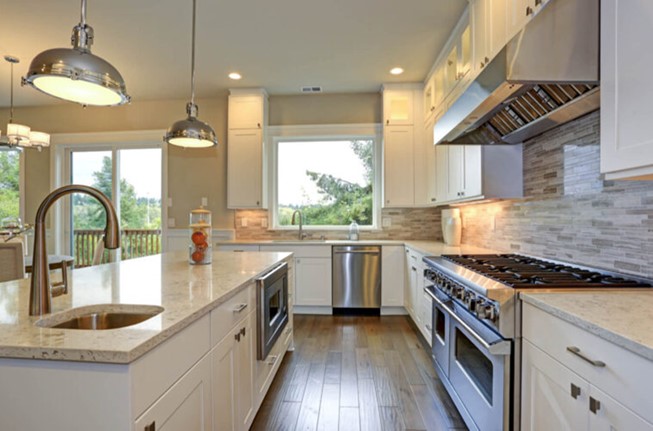 Interior design and home improvement projects have been a popular hobby for most of us recently. Everyone desires the comfy dream home they have always wanted. DIY home projects and home décor hauls are quite easy for beginners.
Something like looking for new furniture or affordable home decors might be a good start, especially for those on a tight budget.
Suggested Read: The Best TikTok DIY And Interior Design Tips
For veteran property owners and real estate investors, major home renovations and remodeling of an entire house can take a lot of planning and capital.
They might be aiming to increase their property's value to attract future buyers through major home renovations and remodeling. Either way, it is important to pinpoint where you want to place upgrades in your home.
If you have a knack when it comes to upscaling properties and making value-increasing home improvement projects, here are some pointers that you might want to keep in mind.
Cost vs. Value
Whether you decide to hire an interior designer or choose the DIY route, you will be incurring costs per square footage for your home improvement project.
Some dive into a renovation for the sole purpose of making their homes more comfortable. Others prioritize remodeling projects based on how much value they can add to their property.
Whether you're making a minor remodel or doing the whole house, it might be best to consult first with a real estate investor or a professional interior designer if it's your first time taking on such a project.
When it comes down to cost versus value, choosing the cost that will add the most value to your home is the best choice. But keep in mind that a 100% return value on your project cost is quite rare.
This is why careful planning out your future projects will spell the difference between whether your house or property will be attractive to potential homebuyers.
As a guide, you might want to check out Remodeling Magazine's Key Trends in the 2021 Cost vs. Value Report, which showcases which home improvement projects will give you the greatest return of investment (ROI) among the top projects listed in their report.
Be Updated with the Latest Trends
If you're a real estate investor looking to sell a property with the best return on investment in mind, it pays to stay updated.
Pay attention to the latest home improvement trends and match them with the general vibe within your chosen area. Invest in the big ticket items that add the most value to your property.
Keep in mind the general rules in interior design while also considering the unique theme where the property is located. Oftentimes the area influences the appeal of your property and what upgrades you can take on.
This can also be a major factor in increasing your property's resale value which can also be a determining factor for potential buyers.
Functionality is Priority
Custom home renovation projects can get real pricey quick. A general rule of thumb is to put functionality and practicality over anything else. This way, you can save money while gaining more value.
Overly custom projects have higher costs and might decrease the property's value. Unless you don't plan to move out anytime soon, sticking to more functional design choices is the way to go.
Home Improvements That Add to Your Property's Resale Value
There is a general consensus that exterior projects that enhance the façade and "curb appeal" of a property. Potential buyers typically get hooked when they see a property that gives them a great first impression.
According to the 2021 report by Remodeling Magazine, exterior home improvements and projects consistently generate a higher ROI compared to discretionary home projects, like a kitchen renovation or a bedroom remodeling.
Exterior home renovations such as a garage door replacement, window replacements, and wooden deck additions are a great way to lure in a buyer's interest and leave a good first impression. Below is a list of home improvements that will boost your property's value:
Replacing Garage Doors
If your home has garage doors installed, then you must know that it adds quite the home value. Replacing your garage door upgrades the look and security of your home.
It's one of the low-cost projects that you can take on but provides a high ROI. According to Remodeling's report, you can recoup up to about 94% of the project cost.
Give your Front Yard a Makeover
A little bit of landscaping can go a long way when it comes to upgrading your property. Especially for house and lots, the walk from the driveway to the front door is the space where first impressions are made. Well-kept green shrubs and a clean walkway will boost your property's "curb appeal."
Remodeling or Upgrading your kitchen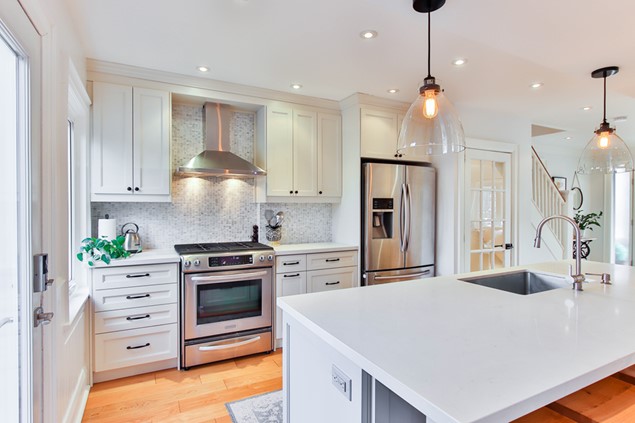 How a kitchen looks says a lot about the person living in that home. Kitchens tend to be a communal space for families and friends to cook and share delicious meals with one another. While it is on the higher end of the spectrum in terms of project costs, it also guarantees a significant value increase in ROI.
Consider having smart and energy efficient appliances and upgrading your countertops. Should you go for a minor kitchen remodel, you can recoup up to 72.2% of your investment.
Home Improvements for the Bathroom
Enhancing your primary bathroom can significantly increase your home's value. Installing a walk-in shower or a jet tub are great home upgrades to consider.
If the bathroom is spacious, try to include some additional amenities like a light fixture, towel bar, and built-in cabinets. You can recoup up to 50% of the project cost once you put the property up for sale.
Invest in Smart Technology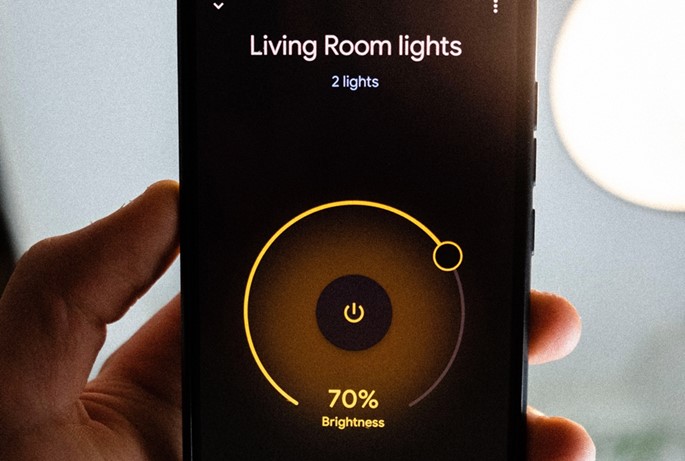 The smart homes technology has become revolutionary in seamlessly integrating homes with the home buyers' lifestyle. Smart technology improves life quality by leaps and bounds as you can control everything through your phone.
It can also promote energy efficiency and lower your energy costs and help you save for long-term. It's also great when it comes to regulating your electricity consumption and being energy-efficient.
Suggested Read: Camella SmartHomes: Unlocking Healthier Homes With Technology
Additionally, more and more homebuyers prefer a greener and sustainable home. Eco-friendly installments and applicants can increase your home value and provide a significant ROI.
For more home improvement ideas and upgrades, check out Camella's house and lot for sale in the Philippines. You can also check out our house catalog for the property for sale suited for your family's needs.