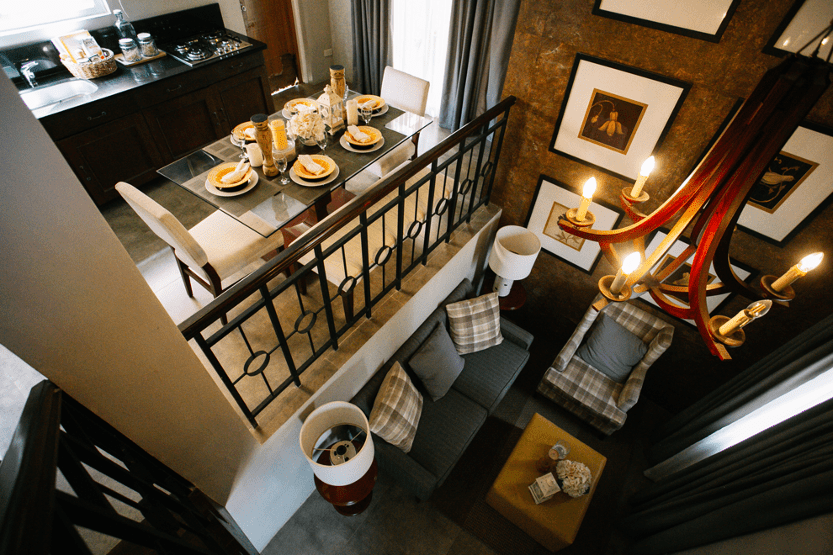 2020 is out, 2021 is in. For those who are keen on staying ahead of the home design curve, this means new opportunities to pounce on upcoming trends and extreme home makeovers. And for those who simply plan to refurbish parts of their houses and lots or introduce new colors to give their interiors a fresh look and feel, one should first check out prominent home design trends this 2021. They may as well browse the must-have style for homes that are projected to dominate this year.
Although 2020 was a far cry from what people expected it to be, being forced to stay indoors for long hours has also benefited, almost eye-opening impact on people's lives. The time spent at home gave many the liberty to explore and refocus on themselves. Many channeled their energy into creative pursuits and new-found interests, such as making the switch to green living and revamping living spaces. 
Giving a facelift to a house and lot or condo unit will require time and resources. Before making any house improvements, homeowners would do well by checking out top home services and seeking professional advice from industry gurus and authorities. Below is a roundup of reliable news sources here and abroad about home and lifestyle to guide homeowners in sprucing up their living spaces.
BluPrint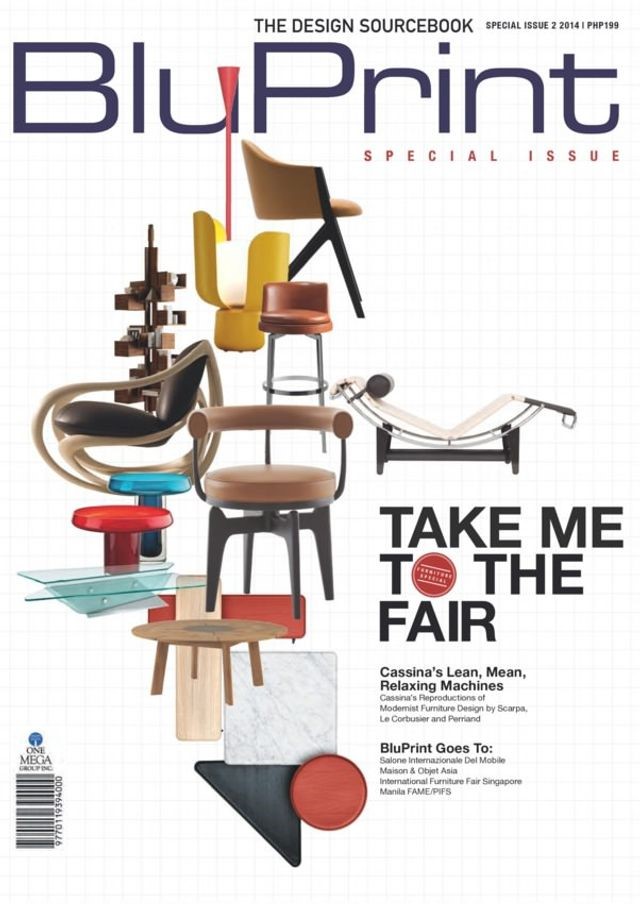 Priding itself as "The first and premier sourcebook in Architecture and Design," BluPrint pioneers contemporary design through provocative thinking. It was established 20 years ago and has distinguished itself over the years for its engaging content and stunning visuals, backed by fair and honest criticism. The platform is considered an important authority in design, architecture, urban planning, and interiors. It continues to serve and inspire the design community and its avid readers with the most innovative and relevant trends, projects, products, and technologies.
BluPrint is released bi-monthly and is published by One Mega Group. Today, the publication's immense influence has spanned outside the Philippines and is felt across Southeast Asia.
Condo Living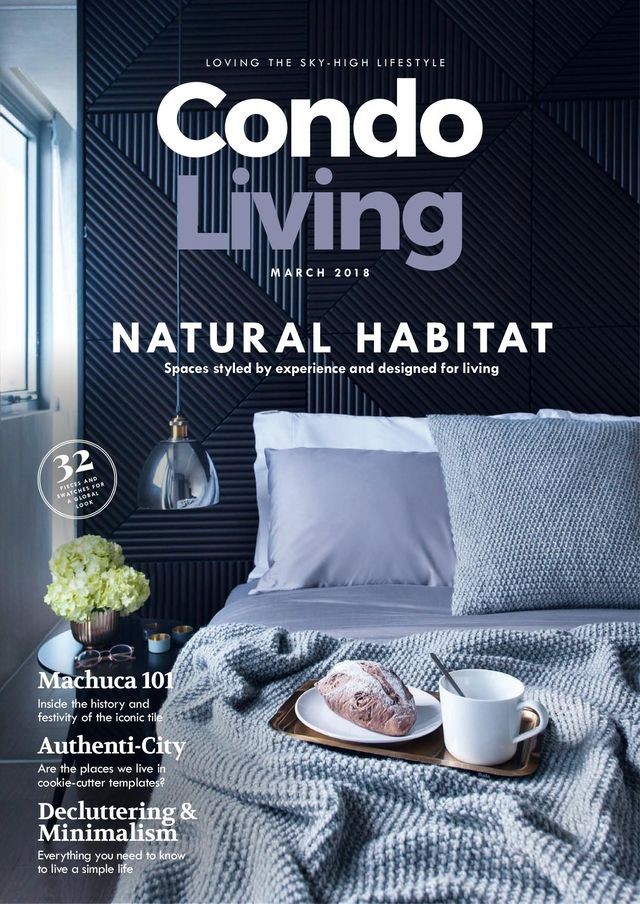 Another leading platform under the wing of One Mega Group, Condo Living, caters to the city's high-rise and independent lifestyle. It is fully dedicated to making condo dwellers live the full experience by having a 360 approach. It features an exciting lineup of condo developments and everyday essentials of living in a small space. The magazine covers topics like space-saving hacks, interior design tips, space accessorizing, gorgeous tablescapes, and places to dine in and discover in the city. 
The bi-monthly magazine contains just about anything one needs to know and teaches readers the how-tos to make condo living more comfortable and aesthetic.
Home Décor Philippines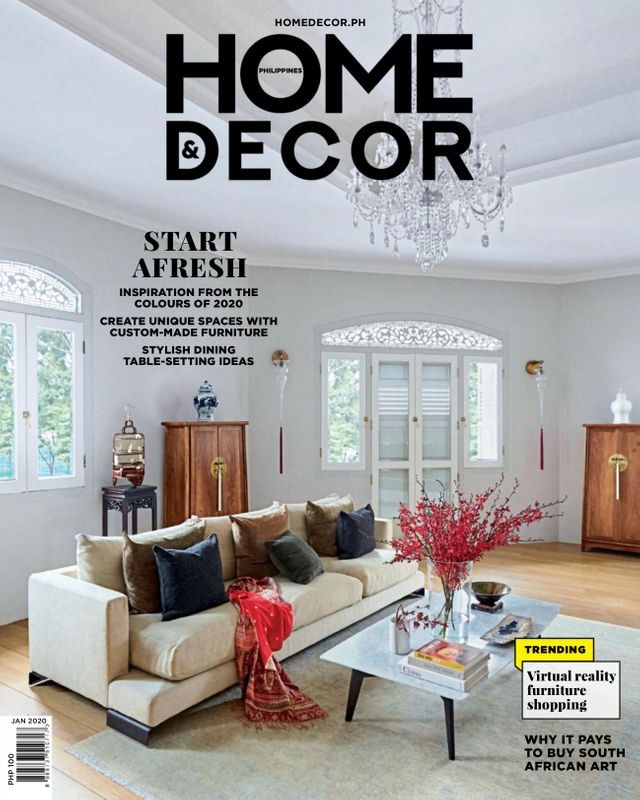 The Band Media Advertising's monthly publication is perfect for readers looking for aesthetic and drastic interior design inspirations. It is a haven for stylish living, presenting trends, radical design art, and helpful know-how to guide homeowners in their home improvement plans. The magazine is filled with visually captivating ideas for styles and interiors. It also features engaging articles on relevant shops and furnishings and top interior designers and their works. The pages of Home Décor Philippines will take readers on tour inside people's astonishing before-and-after home reveals and give a taste of internationally known artists' personal design style.
Metro Home & Entertaining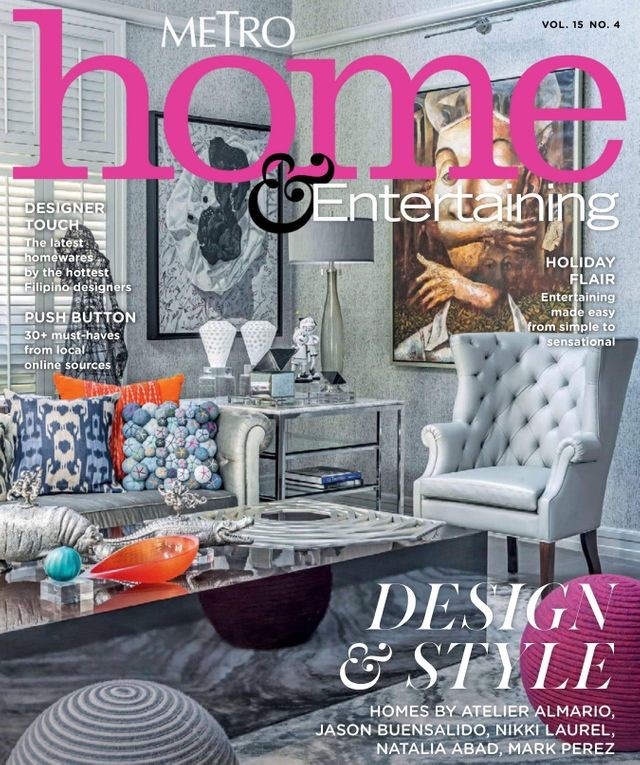 One of the many publications arms of the media and entertainment giant ABS-CBN, Metro Home & Entertaining is a quarterly magazine that revolves around home design and lifestyle. The magazine is a leading source of style, instruction, and inspiration, all while showcasing to readers the best of living in the tropics.
Each issue is jampacked with a bevy of gorgeous residences, from chic pads and exclusive, grandiose homes to laid-back houses by the beach and simple dwellings. In each copy, readers are presented with a rich taste of personality and a wide range of styles. Some of the staple sections of Metro Home & Entertaining include delectable dishes and heirloom recipes, home and gardening, DIY features, and travel destinations.
myhome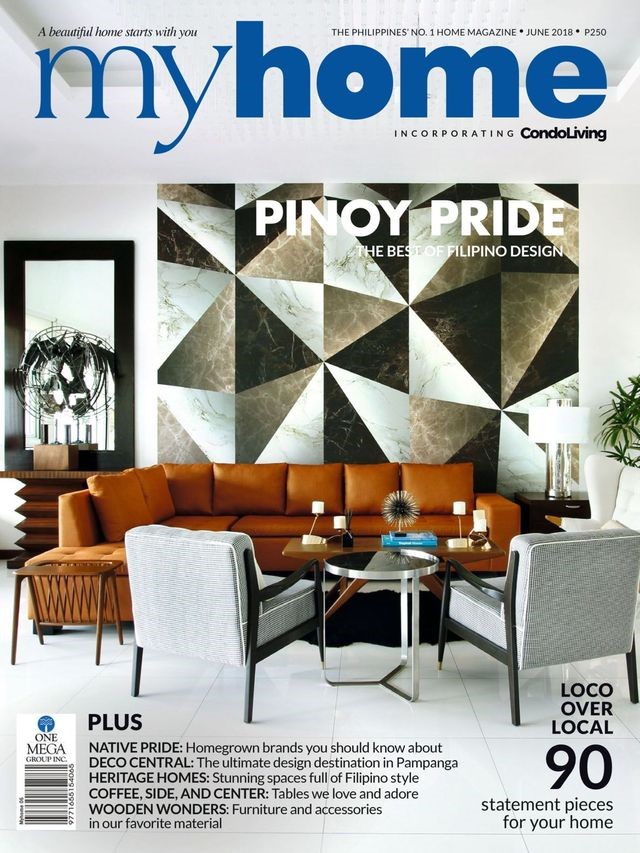 myhome magazine, the third publication in this list belonging to the One Mega Group arsenal, inspires and empowers homeowners to achieve their dream homes, design-wise. For over 15 years, this platform has served as a trusty advisor for homeowners and interior decorators alike who are ever so keen on creating beautiful living spaces. 
The magazine covers a wide array of interesting subjects on practical living. Inside the pages, readers will find brilliant how-tos of divine table settings and expert advice in picking out furniture pieces and essential accessories to deck one's home, be it an apartment or a house and lot. The contents give readers a broad sense of the design landscape by delving into local and international scenes. myhome keeps its audience engaged with sneak peeks from different homes with different styles and the inspiring stories of the families dwelling inside.
Philippine Tatler Homes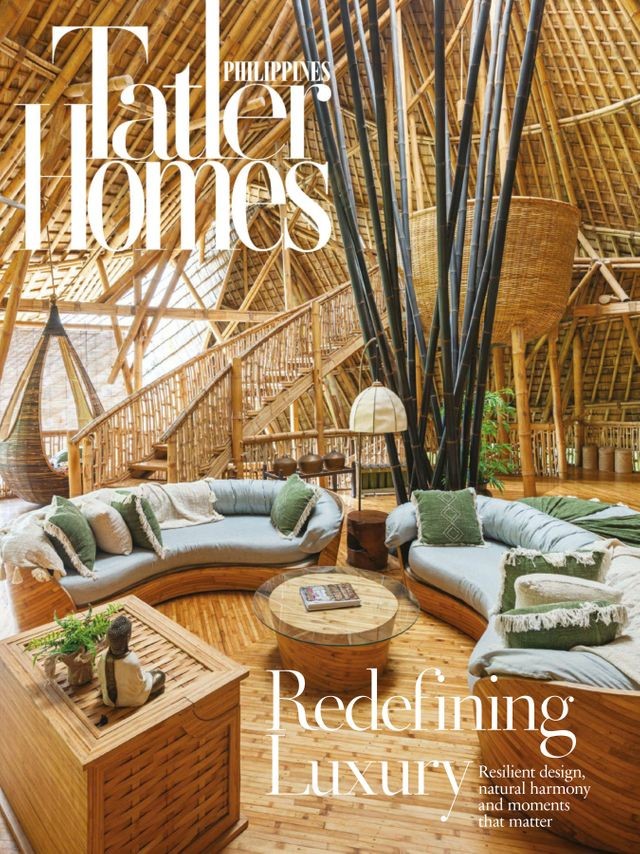 One of the foremost magazines in home and living, Philippine Tatler Homes writes about "The Best of Power, Influence, and Style in Asia." It is a leading platform that provides its audience with the best and up-to-the-minute news about the design world, from interiors, furnishings, lightings, to practical advice. It takes readers into the world of finer things and luxurious living by featuring the lives of trendsetters and jet setters. 
Philippine Tatler Homes has earned an enviable reputation for presenting the impressive and exquisite in its half-yearly issues. The magazine provides a well-curated wealth of design information from distinguished authorities in the field, architects, and interior designers both locally and abroad.
RealLiving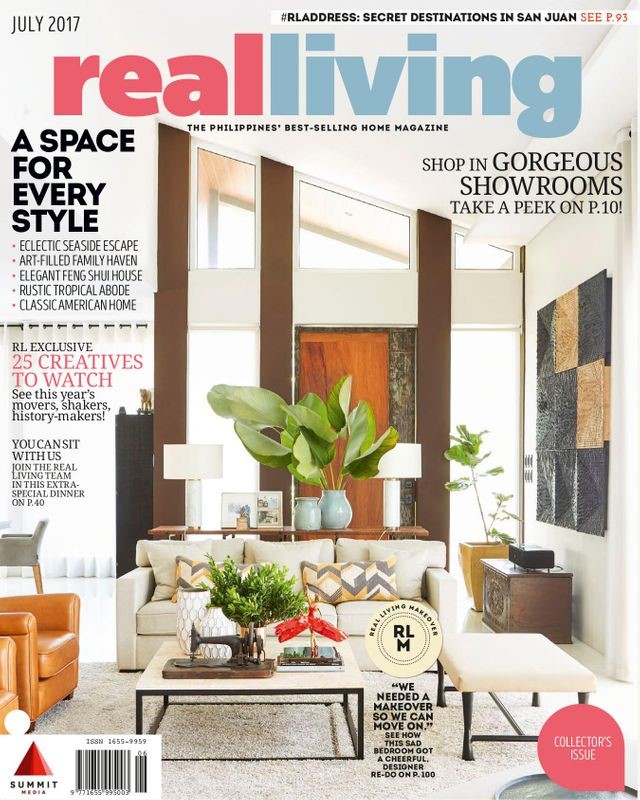 RealLiving enjoys a good following locally and markets itself as "The Philippines' Best-Selling Home Magazine." RealLiving serves as the go-to guide of stylish mommies and millennials who want to keep up with the latest design or simply ensure the upkeep of their houses and lots of condos. The magazine feeds its readers with practical tips on living, real-life home makeovers, and travel and wellness. It also keeps them updated about the country's real estate market by featuring high-rise projects, house and lot properties, and master planned communities.  
Distributed monthly by Summit Publishing, it offers its audience a broad spectrum of home design trends and ideas from industry experts and professionals. The magazine also lists local products and relevant services for its market.
Elle Décor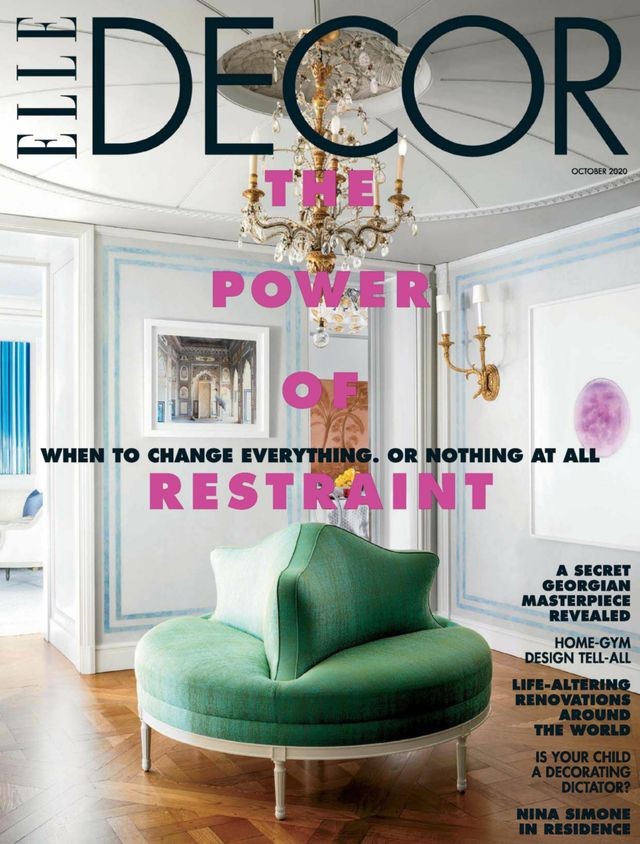 Perhaps the lifestyle publication with the most readers and extensive global reach in this list, Elle Décor is the ultimate home decor and design guide for industry professionals and consumers alike. The 20-year-old home decorating magazine bursts with ideas and inspirations in design and architecture, up-to-date information, essential products, and tools in helping readers create their own beautiful and highly personal spaces. It also contains rich content coupled with high-quality photography to showcase the best and latest in art, culture, and travel.
House Beautiful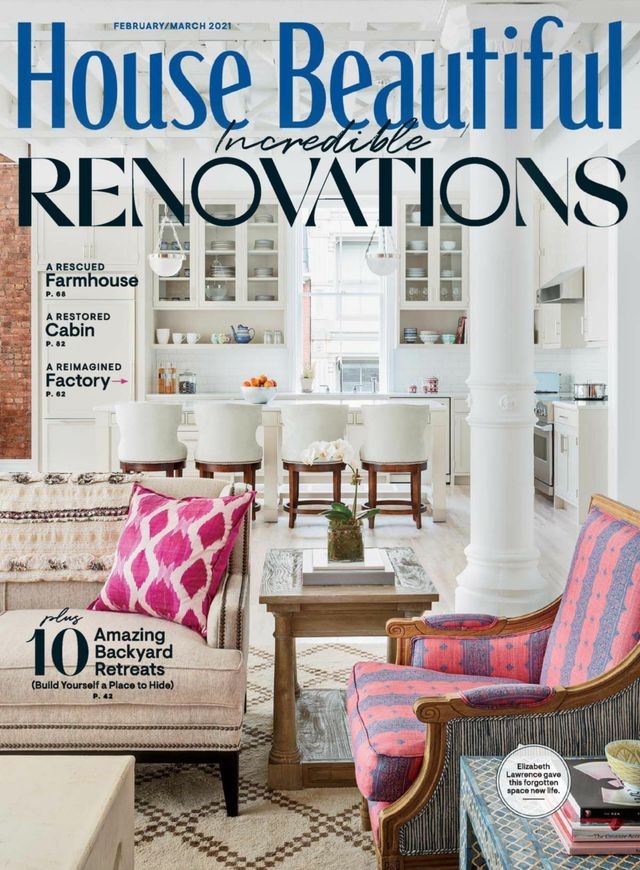 Founded over a century ago in 1896, House Beautiful has earned an indisputable reputation for being one of the oldest and most reliable print resources for all things interior. Based in New York City, this monthly publication serves up a diversity of home décor ideas that stretches from the best-loved classics, eclectic, to the contemporary. The magazine also provides readers pages and pages of inspiring real-life home makeovers from different people, plus home remodeling tips, professional advice, and product resources.
Lifestyle Asia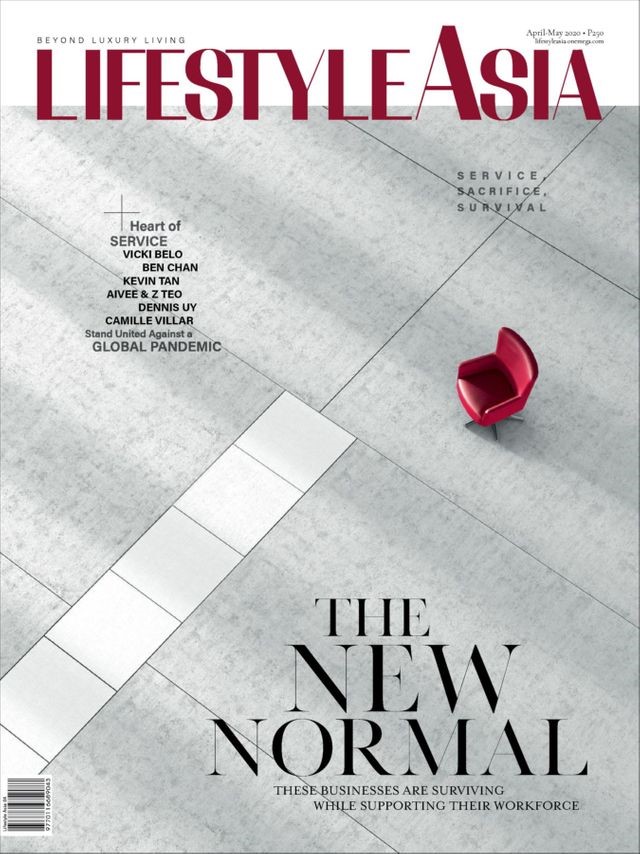 Heralded as the first luxury publication in the country, Lifestyle Asia now coins the catchphrase, "The Philippines' Number One Luxury Magazine." Lifestyle Asia highlights meaningful stories from the affluent population who are industry movers and shakers. They especially feature those who advocate a better world through their enriching impact on other people's lives. 
Both print and online platforms quell its readers' thirst for the luxe lifestyle by offering glimpses of the opulent world, from premium dining, destinations for leisure to the finest collection of arts and more. 
Apart from those mentioned in this blog, there are many reliable sources for existing or would-be homeowners who plan on improving their dwellings, space-wise or design-wise. The internet alone provides a never-ending list of blog sites and brands to follow and seek advice from. 
For one, the housing brand favorite Camella has a repository of valuable and helpful information in its main website and independent lifestyle blog site Building the Positive You. On Camella's website is a well-assembled gallery of house catalog, with each house completely furnished. Each Camella home also exudes a unique theme and vibe, ideal references for one's next home improvement project.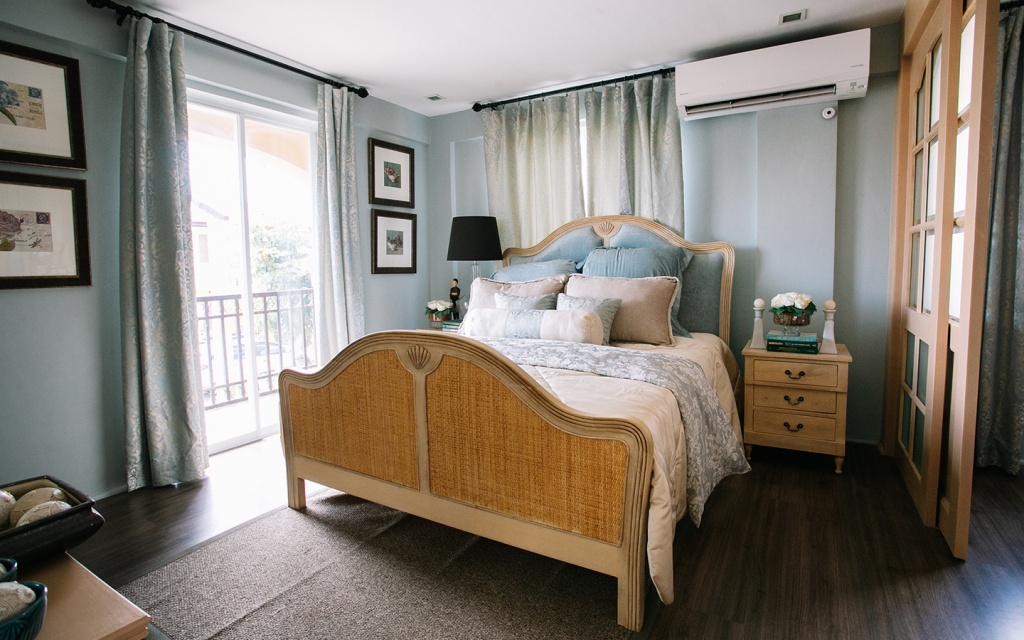 For house hunters looking for their first home or next investment, the brand invites them to get up close and personal by giving them a scheduled free site tour around their house and lot projects and master planned communities. One should also check out the ultimate home buying guide to get the basics and facts down early in the process. To know more about Camella, head down to their website or follow them on social media.
Perhaps the most visible upside one can derive from all the staying indoors is that it allowed people to slow down and recenter their focus to themselves. In the past year, many have learned to better appreciate the value of living in spacious homes and master planned developments as the pandemic threat underlined the importance of open and sustainable spaces.
Although COVID-19 has disrupted the entire globe and caught everybody off guard, most people are now past the initial chaotic phase. They are now more than ready to shift gears and bounce back, with some starting the positive change within the very corners of their home.