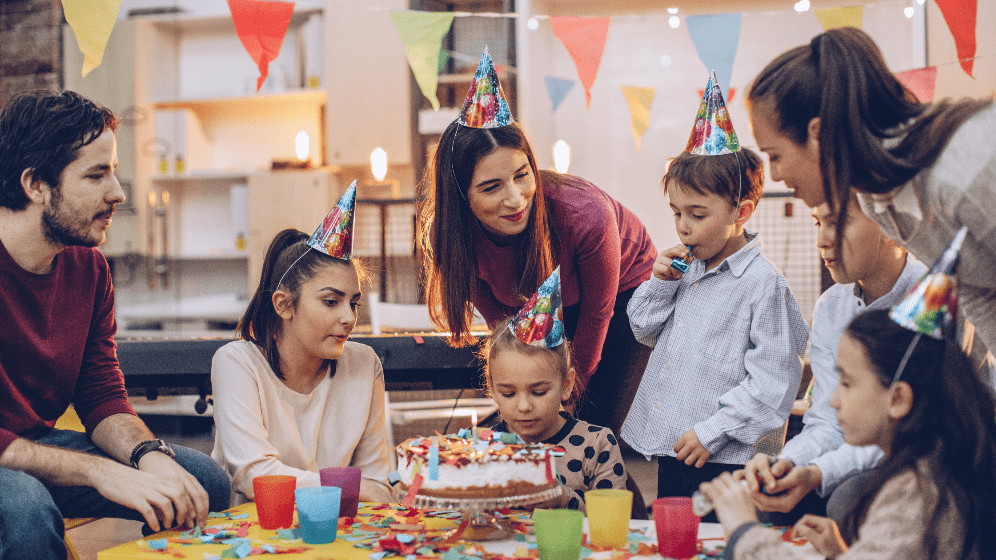 It has been a year since the onset of the pandemic. It was a time when we were asked to take a pause and re-evaluate our lifestyle. From then up to this date, staying at home became necessary more than ever. There is no doubt that there are many things in our lives that have changed ever since. The way we celebrate our birthdays, anniversary, and other life milestones are no exception. Before Covid, our definition of a celebration is mainly gathering with our family or friends. These usually happen in our favorite restaurants or the beach. Some make the most of it and go on a road trip. Others pack their bags up for a much-awaited international or domestic vacation. But those had to change to adapt to our new normal.
If you cannot let go of these celebrations, here are some tips on making the most of our celebration at home and making it creative and unique.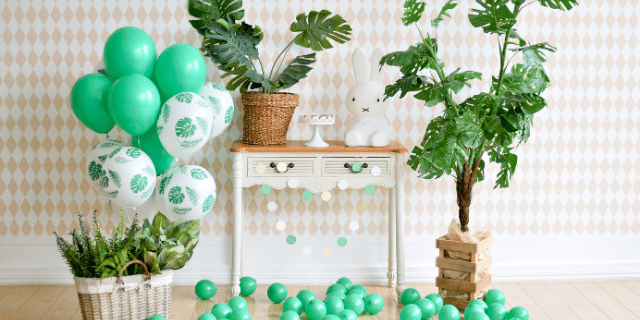 Decorate
Who does not miss brightening the day with festive and lovely decorations? Whether it is you or your loved one celebrating a birthday or any life milestone, a room full of balloons and other hanging decors can never go wrong. It is also one way to decorate their bedroom door or an entire room in the house.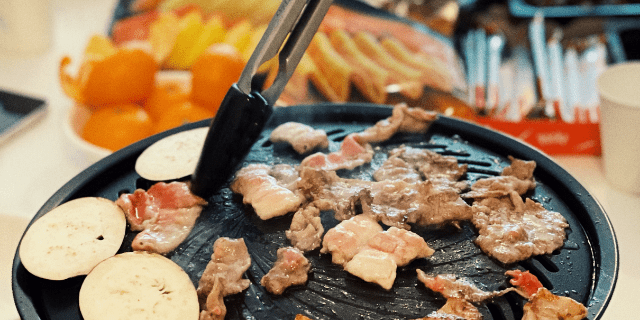 Make use of online food deliveries
Though some malls and other food establishments are already opening to the public for dine-in, it is still quite scary to go outside. This means there will be no dining out at your favorite restaurant with your loved ones. The good thing is that there are many online delivery options you can choose from.
You can have the taste of all your favorite food while at home with just a few taps on your mobile phone. From a samgyupsal party, a seafood platter, or even enjoy a food buffet—you can have them all delivered to your house and lot. And of course, do not forget the cake!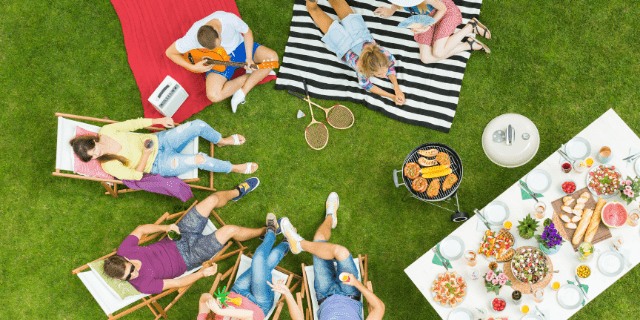 Backyard fun
Suppose your house and lot have an extra space at the back similar to those offered by Camella, a trusted home builder. In that case, you can definitely have some backyard activities to celebrate birthdays, anniversaries, or even a simple family dinner. 
You can have a pool party, a backyard cookout, a mini scavenger hunt, a lovely movie night, or a wine and cheese platter kind of celebration. Those are just some of the best ideas you can try for a unique way of celebrating at home.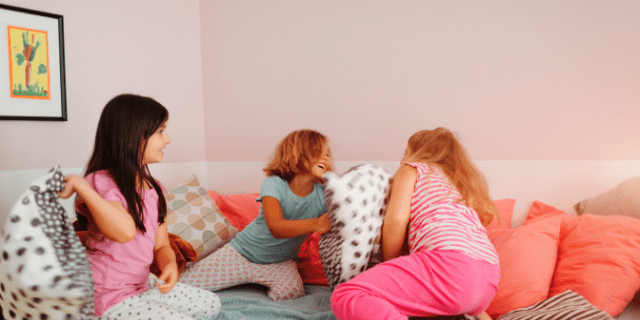 Family Slumber Party
Wear your favorite pajamas, bring out the blankets and pillows, and have that fun family slumber party! You can be extra creative by squeezing in some silly party games, preparing and sharing sweet treats and snacks, and winding down the fun with a particular movie.
Here is an extra tip for this – you cannot just do it inside your bedroom. You can actually decorate and turn your living room into an area with comfy beds, colorful blankets, and homey pillows.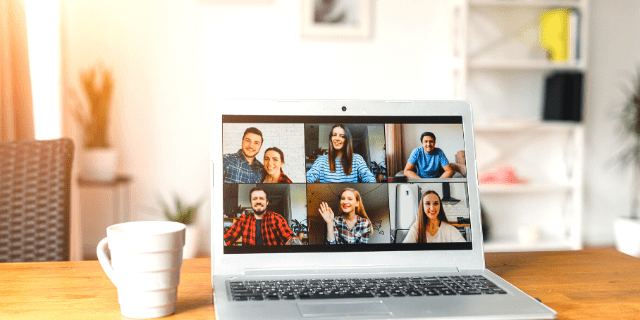 Online video calls with family and friends
Thinking about having an online party with your friends and family? Well, you got to be a little creative since it is not like you can just have some friends over to enjoy drinks, snacks, and the right playlist. Good organization is vital for an online gathering. Like face-to-face gatherings, online events also need preparations. It would be a bit disappointing if you just throw your friends in an online room and only wait for something to happen.
For virtual hangouts, you can ask everyone on your invited list to come ready to make a mini toast about the celebrator. You can also make it a game of show-and-tell. It may be something they want to tell to the birthday person, their favorite dad joke, an embarrassing childhood story, or a recent funny photo. Hosting a game night is also worth doing. You can undoubtedly find a virtual game that will make the perfect birthday bash these days.
Whatever you think will surely spark a fun roundtable.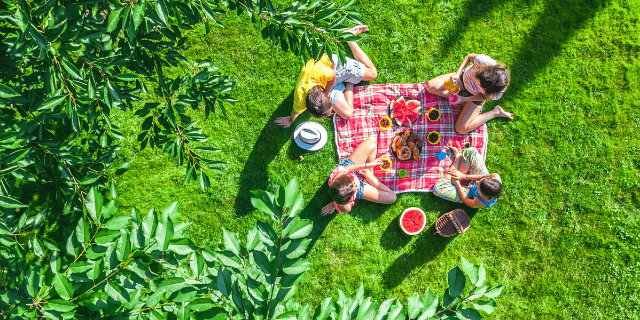 Have picnic in your community's open space
Celebrating at home should not be limited to your house and lot. You can move outdoors and check out the open spaces in your community. In master planned communities like Camella, homeowners have the luxury to enjoy big open spaces fit for leisure and family activities.
You can actually check out these areas and host a mini picnic with your family, whether celebrating their birthday, an anniversary, or a job promotion. On top of the extra fun, it offers a simple dine-out within your community that can also make you feel refreshed with the lush surroundings. Enjoy that and the company of your loved ones. Celebrations do not need to be fancy. The perfect gathering could be just sitting on a huge blanket, eating your home-cooked meals, taking in the lush views. All these while exchanging and sharing stories with your family.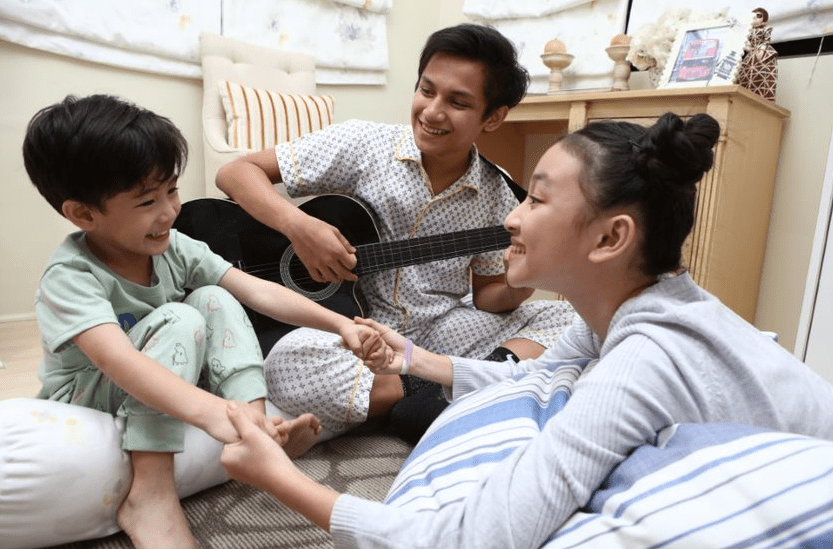 These days, we are continuously reinventing the definition of celebration. From enjoying a big group's company, we have learned to appreciate the intimacy and privacy a small group gives us. From dancing to the beat of loud music, we have learned to listen to the most real stories of those closest to us. From having the best experience with our friends, we have learned to also share the best moments with our family. We have learned to value home and its comfort. At home, we have learned to celebrate differently without losing the meaning of important occasions. At the end of the day, we have realized that what makes a day special are our loved ones that we spend them with.
A celebration of something, more than anything, is a feeling. It is good to keep in mind that huge gatherings outside your house and lot are still prohibited. That said, making someone feel loved and remembered on a particular day is still possible even in just a private setting. With the help of technology or just a little push for creativity, celebrating any occasion can be easy, even in the time of a pandemic. Come home to a master planned community where you every day feels like a special occasion. Check out Camella's latest offerings to learn more.