Discover how drive-in cinemas can help you watch this year's most-awaited movies safely, without stepping out of your car.
---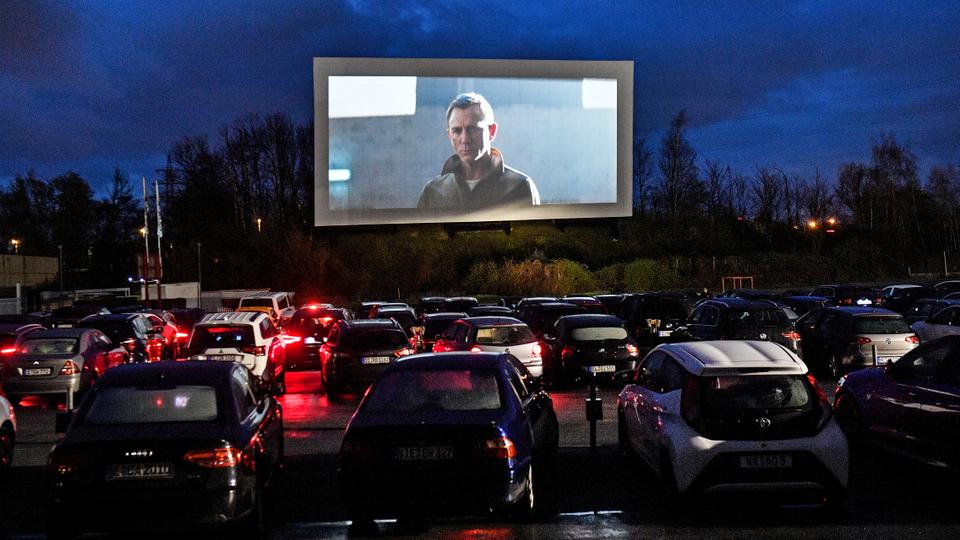 The movies have been gone for too long, and there are changes in Alert Level classifications almost every week. If you think you have waited too long for that movie you've wanted to see since last year, you might want to wait a little longer. Worse, you might want to settle with its digital edition.
For casual movie watchers, the closing of the big screen is just a little sacrifice. However, for avid cinephiles, missing out on the cinema experience could feel like a death of culture. But it does not have to be. The Philippine entertainment industry still has hope.
Suggested Read: What to Know About the Reopening of Philippine Cinemas
You may still watch movies while following social distancing and other safety protocols. This time, it is not about searching for new technologies but returning to the classics, like drive-in cinemas.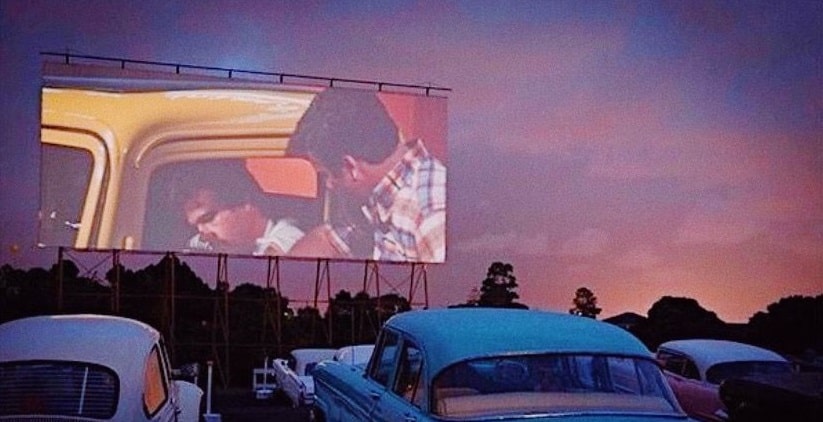 What is a drive-in cinema?
A drive-in cinema or a drive-in theater is simply an outdoor movie screen. The only difference is that instead of movie seats, you get parking spots so that you can watch from inside your car. You may have already seen the likes of this in international movies, and they used to be very popular. This is true for most of the world, especially between the late 1950s and early 1960s.
However, in the Philippines, it took a pandemic before the first drive-in cinema became operational. And it is becoming popular for good reasons. This setup makes watching movies safer with family and friends without leaving your car.
Suggested Read: Top Filipino Movies to Include in Your Watchlist
How do drive-in cinemas work?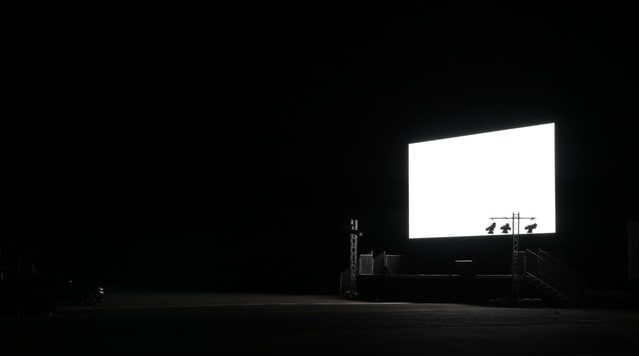 Drive-in theaters may sound interesting, but how does it work? What about the sound? What if my car is small? Those are great questions to start with, and drive-in cinema operators have already got it figured out.
How does the sound work?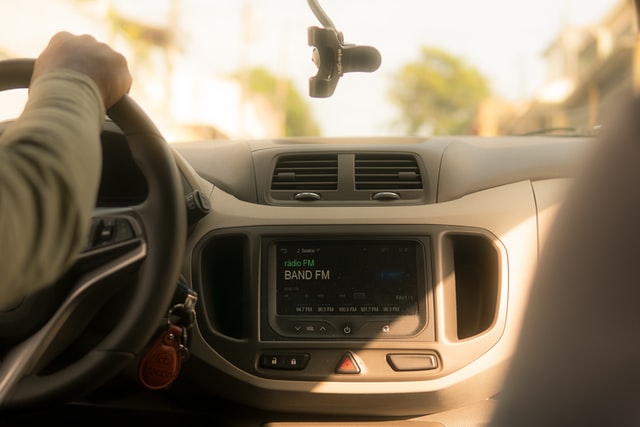 As expected, a drive-in film viewing sound does not work like those in regular theaters with surround sound speakers. For one, it's an open space venue. Second, everyone will most likely have their vehicle windows closed.
The movie sounds are actually fed through your car's FM radio. If your automobile does not have that, you may also bring your own radio or other devices with FM capabilities.
All you have to do is tune in to a specific frequency that is synced up with the film on the big screen. This way, your cinematic experience is partly dependent on the quality of speakers in your vehicle.
Will I be able to see the movie from a small car?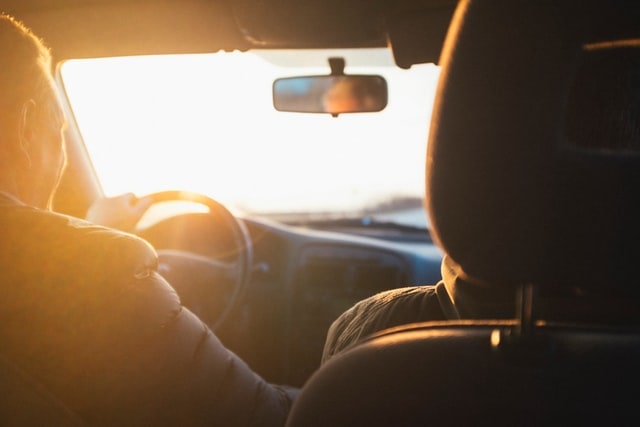 For everybody in the area to see the film, outdoor cinema operators have to classify cars based on their size. At the screening venue, there will be traffic marshals. Their duty is to assist guests and guide you where you should park your car upon arrival, depending on its size.
This way, everybody has a designated spot and will be able to see what is screening, no matter the size of your vehicle.
How many people are allowed inside a drive-in car?
Just because you are bringing your own car to the movies does not mean you can fit an entire basketball team in it to watch with you. For most drive-ins, the number of people allowed inside the vehicle range from two to a maximum of four persons. Some may even allow as many as five guests inside.
Is there an age limit for drive-ins?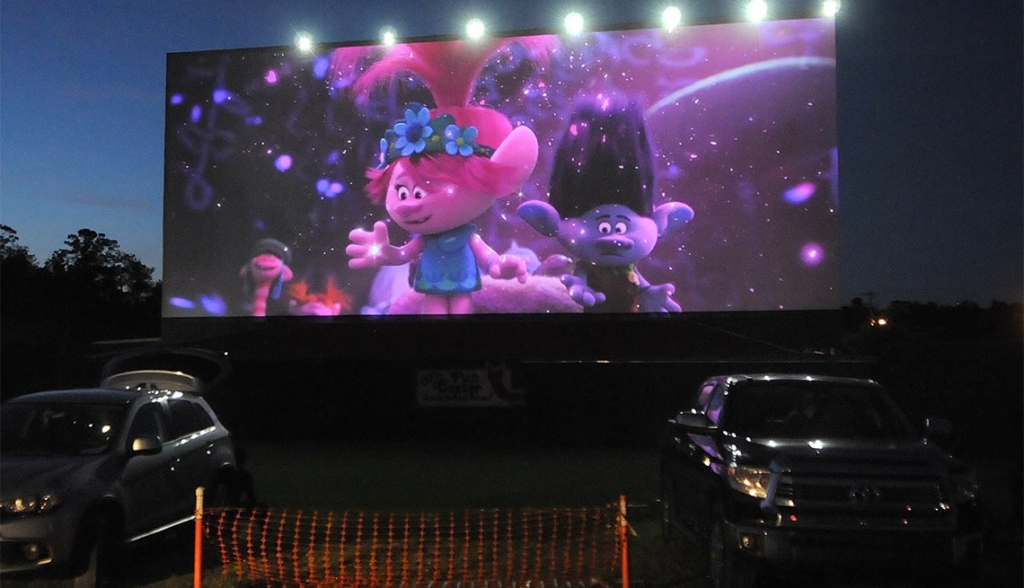 The age limit will depend on the movie you are watching. Like regular cinemas, most drive-ins do not impose an age restriction as this will depend on what is screening. If you are going on your first drive-in cinema trip in the Philippines, it is best to check with the guidelines based on your city's alert level guidelines. If you are not sure, your safest bet is to bring individuals aged 21 to 59 years old.
Suggested Read: Family-Friendly Halloween Shows to Binge this Spooky Season
Are drive-in cinemas better than regular cinemas?
The pros
If we are talking about movie watching in the middle of the pandemic, drive-in cinemas have more benefits than our traditional cinemas. Philippine cinemas now do not allow guests to bring anything more than bottled water inside.
That means definitely no food and eating inside the theater, which is half of the experience of movie watching for some people. In a drive-in cinema, you can sit close to your family inside your car and snack on your popcorn and beef franks.
The cons
If you are a big Marvel Cinematic Universe fan, you may need to adjust your expectations for the effects. Since you are in an outdoor setting, it is harder to control light and where they are coming from. The sky may not be as dark as the cinema, and the light from the surrounding cars may be an intrusive distraction. As a result, there may be movies that will be harder to see.
Forget about IMAX and Dolby Atmos sound entirely if you want to watch drive-in movies. But hey, at least you have seen the movie, and it is better than your tablet or TV screen.
How much is the admission price for drive-in cinemas?
With limited viewing spaces, expect drive-in theaters to charge more for one run of a film. They are usually double the price you pay for regular movies. If you are paying Php 200.00 on average for closed theater shows, you will have to pay around Php 400.00 for a drive-in screening. The upside? The ticket usually comes with a regular-sized popcorn and drinks of your choice.
Whether you are an avid cinephile or just a casual movie watcher, drive-in cinemas are surely a must-try in this pandemic. When going out, remember to check your local health guidelines and stay safe!
Suggested Read: COVID Guidelines: What to Expect Under Alert Level 4?