Celebrate holidays with your family more meaningfully with these beloved Filipino movies for Christmas that you should not miss.
We want to make the most of our holiday break after all that we have been through this year. It is the perfect time to slow down, chill, and feel.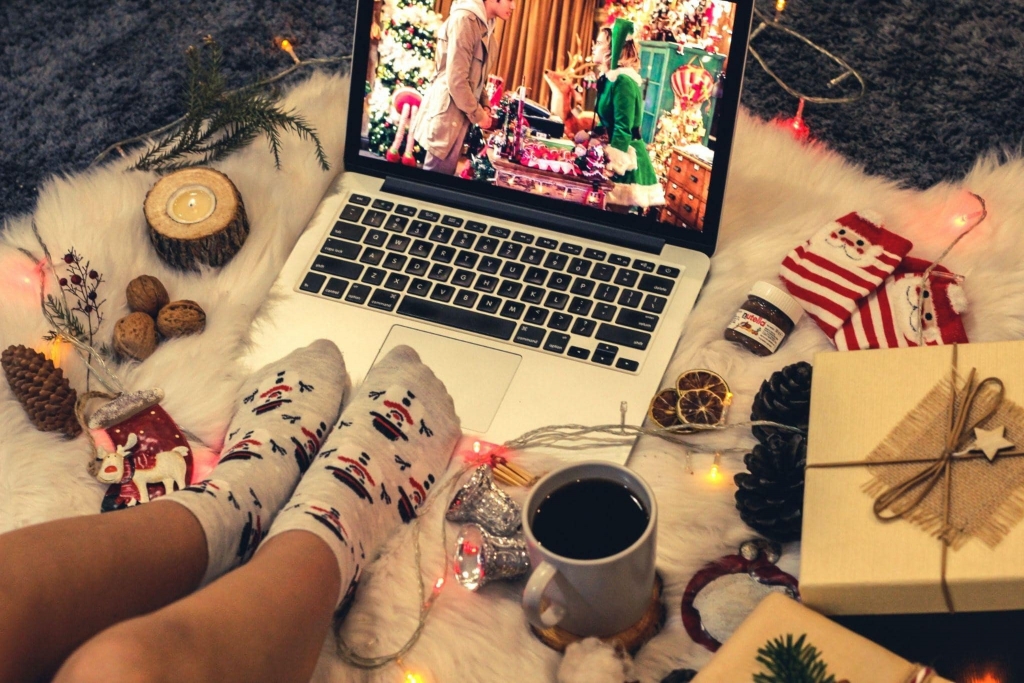 There are several ways to cap this year with memories. You can hit the mountains or the beach for some soul-searching. You can enjoy the now allowed nightlife in the city with friends and drinks. Whatever it is that you are planning, you can cozy it up by watching a movie or two. Tick more boxes off your watchlist as you enjoy your staycation in a hotel room, tent, and even at home.
There are now more movie streaming platforms and sites for binge-watching. This also gives you and your family more shows to choose from. It is all there: from family-themed movies to romance, comedy, and drama genres. Picking one good movie is not as easy as it seems. Spending more time choosing one than the actual running time of the show is probably a common dilemma. To save you from this, we have listed the top Filipino Christmas movies to watch or rewatch. Check out our recommendations!
Top 6 Filipino Christmas Movies to Binge
1. 9 Mornings
This Jose Javier Reyes film can be a great reminder for us to keep faith amid all that we are dealing with. This is true, especially now with the pandemic.
The movie stars Piolo Pascual, playing Gene Ynfante, and Donita Rose as Elise. They play the lead in this 2002 movie highlighting how love works even in times of despair. "9 Mornings," tells the story of Gene, who lost his girlfriend in a devastating accident, and Elise, who was dumped by her longtime fiancé without any reason.
Gene went off track. He became a pessimist who only thinks about sex and money. His late grandmother left him wealth. But he can only claim the inheritance if he completes all 9 of the Simbang Gabi. He did not have any idea that his grandmother's condition would lead him to the love of his life – Elise, a kind preschool teacher of an orphanage. The two completed the nine nights together, and their lives have changed forever.
Suggested Read: Top 5 Online Shopping Sites that Deliver Right to Your Doorstep
2. Ang Tanging Ina
If you are looking for something that will make you laugh and cry at the same, this is it.
This comedy-drama starring Ai-Ai delas Alas as Ina Montecillo is a must-watch with the family this Christmas. A mother of 12, Ina has to raise her children alone after the death of her husband. Additionally, "Ang Tanging Ina" shows in a light yet emotionally-striking way how a mother can do anything for her children even if they can be resentful sometimes.
Joining the cast in this Wenn V. Deramas movie are Eugene Domingo, Marvin Agustin, Nikki Valdez, Carlo Aquino, Heart Evangelista, and Shaina Magdayao.
3. Seven Sundays
How would you spend the remaining time with a dying loved one?
"Seven Sundays" follows the story of the Bonifacio family with a cancer-stricken father, Manuel (Ronaldo Valdez), having only seven weeks left to live. The Bonifacio siblings, Allan (Aga Mulach), Bryan (Dingdong Dantes), Cha (Christine Reyes), and Dex (Enrique Gil), went out of their personal and professional lives to spend quality time with their father. This heartwarming movie showed how the love and unity of a family stand taller than unsettled issues and differences.
Released in 2017, "Seven Sundays" was awarded the prestigious Luna Awards from the Film Academy of the Philippines (FAP) with Best Screenplay and Best Editing and Best Actor for Aga Muhlach.
Suggested Read: Best Christmas Gifts for Kids
4. Four Sisters and a Wedding
Make sure you have a tissue with you, for this movie is packed with an emotional punch, especially when you have siblings.
By its title itself, this Cathy Garcia-Molina film tells how the four sisters hinder the abrupt wedding plans of their youngest brother, CJ (Enchong Dee). But they find themselves in conflicting situations. While reunited for the wedding, the Salazar sisters Teddie (Toni Gonzaga), Bobbie (Bea Alonzo), Alex (Angel Locsin), and Gabbie (Shaina Magdayao) clashed because of unresolved issues from the past.
As a result, true feelings about each other surfaced, but the love as a family prevailed. It is one of the greatest Christmas must-watch Filipino movies as it has a realistic take on family relationships. The movie depicts a time where honesty, acceptance, and understanding are vital.
5. Tanging Yaman
This film is perfect for this season of giving and forgiving.
Released in 2000, this Star Cinema film directed by Laurice Guillen stars award-winning actress Gloria Romero playing the role of Dolores "Loleng" Rosales. "Loleng" suffered an illness and died, leaving behind her three children Danny (Johnny Delgado), Art (Edu Manzano), and Grace (Dina Bonnevie) with a huge tract of land. The siblings, who already have their own family's ordeals, quarrel over the property that triggered grudges they held against each other. They figured out the conflict with love and understanding in their hearts.
"Tanging Yaman" won several awards at the Filipino Academy of Movie Arts and Sciences in 2001, including Best Picture, Best Director, Best Actress for Gloria Romero, and Best Actor for Johnny Delgado.
Suggested Read: Christmas Traditions You Can Find In The Philippines
6. Shake Rattle and Roll 9 – Episode 1, Christmas Tree
Why not bring the spookiness of November to your Christmas movie marathon this year?
After a devastating tragedy, a family decided to spend their Christmas break at their grandmother's house. With Gina Alajar, Tonton Gutierrez, Nash Aguas, John Prats, Lovi Poe, and Boots Anson-Roa on the cast, "Christmas Tree" tells the horror of how Christmas tree in the living room looks at the family. The family must work together to prevent the spooky Christmas tree from turning each one of them into an ostentatious Christmas meal.
Snuggle up and hit that play button on your favorite Filipino movies for Christmas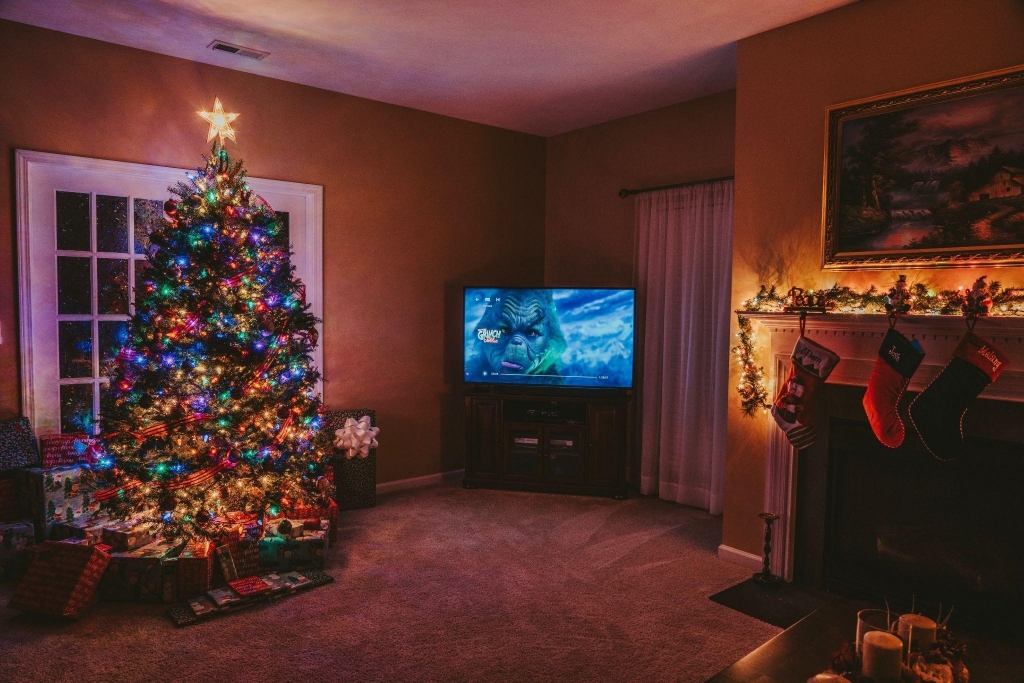 Movie marathons are probably one of the most budget-friendly family activities for the Christmas break. With our beloved persons along and the right film rolling, we can make our holiday more fun and memorable. We can also learn from the experiences of the characters as we reflect on how we did as a family this year – making us better in dealing with real drama, comedy, and romance this life can bring.
Binge-watching Filipino movies for Christmas is even made more special when we are in the comfort of our homes. Camella, the most trusted house builder in the Philippines, makes sure that you and your family get what you need and want – even an extra room for an entertainment pad. Turn your dream for a spacious house and lot a reality by looking through Camella's properties for sale.