Keeping your home garden pretty does not have to be a tiring job. Follow these low-maintenance yard tips to keep those blooms fresh.
---
What hobbies have you explored during all the lockdowns that have happened in the last two years? Engaging in physical pursuits like regular exercising and discovering new skills like learning how to cook has been the top activity that most of us have done.
Some would also tell that they have tried reorganizing or doing some revamps in their home interiors. This usually comes in a form of turning ordinary and usual designs into extra cozy spaces where you can relax after work and have peace of mind without spending a lot of money and exposing yourself outside. While home interiors need extra attention, the outdoor areas of your house also need some level of upkeep.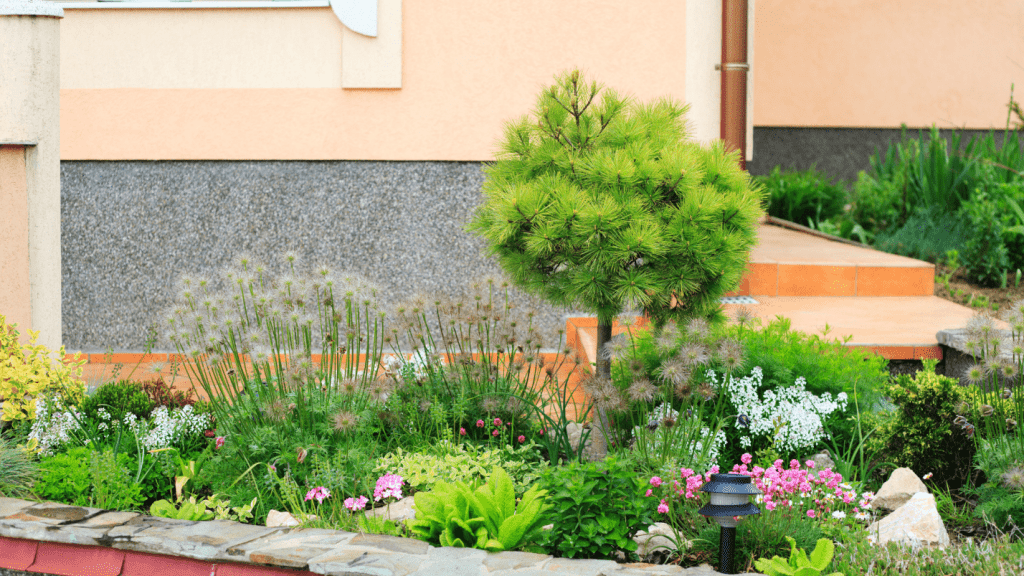 Last year, most people have become plantitos and plantitas by becoming obsessed with planting or gardening, which at some point turns costly. This year, let's make it a priority to maintain or improve our garden or yard without breaking the bank. Here are the tips to have a low-maintenance design that will surely help transform outdoor space into an oasis.
Reuse and Recycle
Reuse and recycle remains to be the best low-budget designing tip. You can do so by visiting your local thrift stores, checking out a garage sale, or looking for old materials in your house that can be used again.
This way, you can save hundreds of pesos and keep nice items out of the trash. In reusing and recycling items, all you need is time and creativity. For example, those empty plastic bottles and old tires sitting in your storage room or garage area can be used as alternative plant boxes. You can also opt to paint them with your favorite colors to add more vibrancy to your yard.
Discover more ways to bring the greens into your home this year here: How to Level Up Your Biophilic Design Game this 2022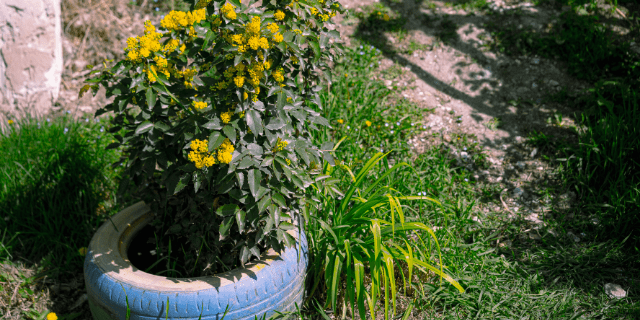 Use Affordable Lights
Lights will give an ambient glow that can turn the backyard into a summer chill vibe at night. Here is an important reminder, though – choose wisely in buying lights. The lights should be an electric-saving bulb so you can make sure that it would not add up to your electricity expenses.
If you want to give a more modern look to your yard, you can use clear globe lights. Plus, these lights are more durable than others.
Here are other lighting ideas for a more cozy-looking garden:
Use posts to hang your string lights or use the exterior walls of your house for this.
You can hang the lights on your fence.
If you have trees inside your yard, you may tie the cable on its branch.
For ideas on how to pick out the best lighting for your space, check this out: How to Design a Good Statement Lighting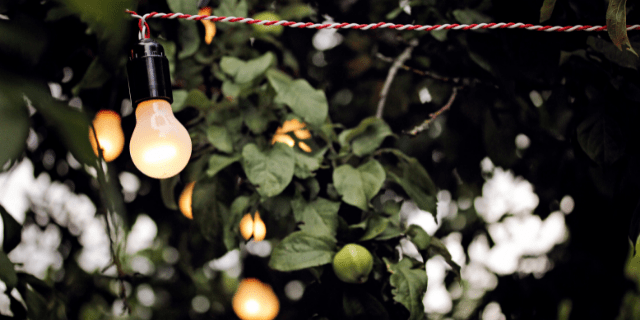 Choose Succulents and Perennials
If you still have not tried putting succulents and perennials in your gardening routine, it is definitely time to do so.
Aside from being a low-maintenance type of plant, succulents are an easy way to add color to your garden. Succulent plants can help keep the air fresh, pure, and clean. There are succulent plants that produce oxygen even at night such as snake plants, Aloe Vera, and cactus.
They also help boost and improve your focus on work and studies. It can also increase your productivity. Also, succulent plants can adapt to changes quickly. They adapt themselves to climate circumstances. By planting perennials, on the other hand, you can save money and time because you would not be planting or buying every year.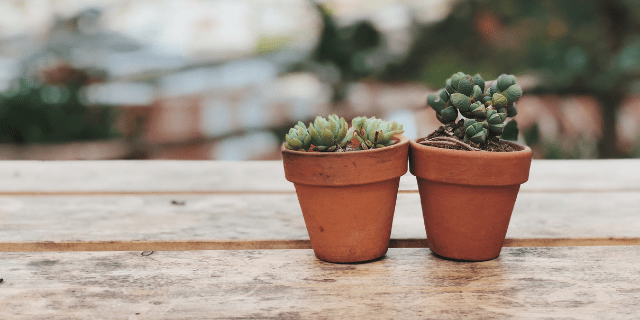 Build or have a pathway
Having a pathway will create an instant focal point in your yard. You can use pebbles or stone or concrete cement. Pathways help in giving a stylish look to your backyards. Pathways are ideal for their accessibility because they can connect different spaces in the house plus, the concrete surface is not slippery.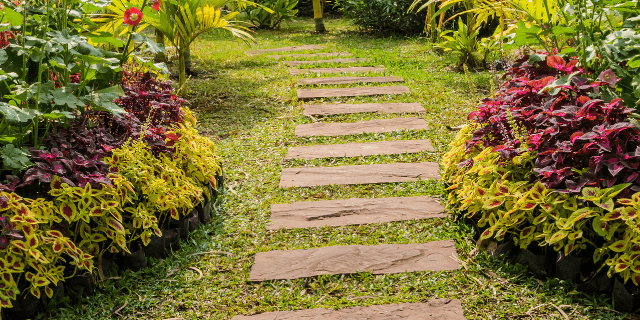 It also benefits to invite your visitors to explore your small backyard. Another important reason for having a pathway is to avoid people stepping and walking on the grass and provide a sense of direction from one part of the yard to another. Pathways are low-maintenance when it comes to cleaning, you can clean them using a broom, hose, or shovel to maintain.
Build Accessible Garden Storage
It is always wise to have plenty of accessible storage in the garden. Your goal here is to make things easy to access and put away. You can invest in a small shed if you have the space for the most ideal setting.
Complete your garden supplies, see our list of essentials here: Urban Gardening Ideas: Tips, Tools, and Plants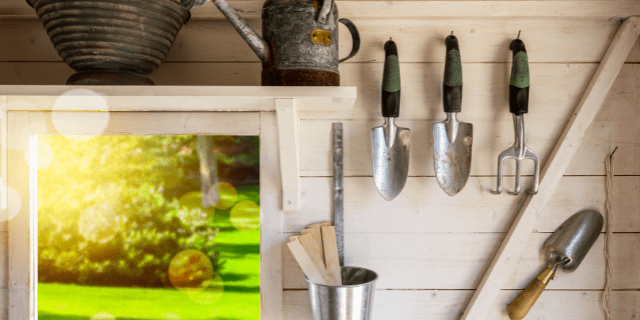 Consider Installing Fake Grass
If you want to achieve a low-maintenance garden, it is possible to have fake grass at a reasonable price, most especially if you install it yourself. Turning your lawn from actual grass to artificial grass will immediately make the garden look smart. This will also seriously lower your maintenance hours by not requiring you to cut the grass almost every time it grows.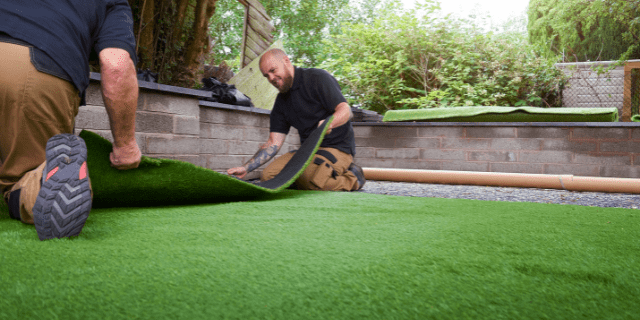 Create a Spot to Relax
If the real goal is to spend more time enjoying your garden, make sure to give it an inviting aura. You can do so by setting up a hammock, pulling a pair of chairs under a shade tree, or spreading a cheerful outdoor rug down on the patio. Then you can sit back and relax every time you want to unwind from a stressful, long day.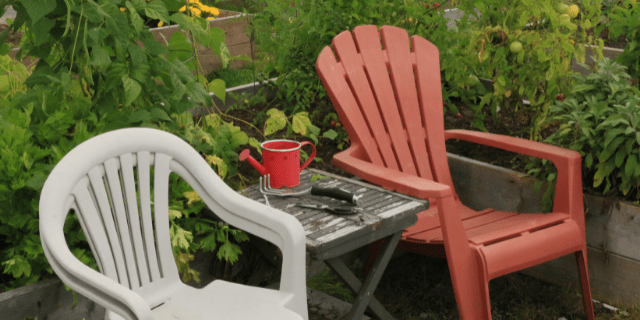 Add this section: Incorporate Timber Fences with Steel Posts for Durability and Aesthetics Another key aspect to consider when designing a low-maintenance yard is the type of fencing you choose. Opting for a timber fence with steel posts can provide a perfect blend of durability, functionality, and visual appeal. These fences are not only sturdy and long-lasting but also offer a warm, natural look that enhances the overall aesthetic of your outdoor space. Timber fences with steel posts are easy to install and require minimal upkeep compared to traditional wooden fences, which are prone to rot, insect damage, and warping. The steel posts provide the necessary strength and support to ensure your fence stands strong for years to come, while the timber panels add a touch of elegance and sophistication to your garden. For more information on how and why to build a timber fence with steel posts (anchor)/, visit Retaining Wall Supplies. Discover the benefits of this fencing option and gain insights on proper installation techniques, ensuring your low-maintenance yard remains stylish, secure, and effortlessly maintained.
After knowing some tips to have a low-maintenance outdoor design, you can now start to improve your backyards with your own ideas. Make your outdoors more attractive, feel relaxed, and have fun without spending a lot of money in the long run.
For communities with house and lot offering bigger spaces for your gardening hobbies, check out Camella's house and lot for sale in San Jose Del Monte — Camella Cielo, Camella Monticello, and Camella San Jose Del Monte. These communities in Bulacan not only offer quality houses and good security but also the perfect spot for you with the best landscape.