Are you excited to get out of your home and go back to your favorite spots and shops? We all know that being stuck in our houses has been a rotation between boring, mad, and sad. But it is all for our safety.
Aside from our daily activities, our major plans were also affected by the pandemic. From shopping in malls, dining out with friends in your favorite restaurant, or doing your favorite outdoor activity—all of these had to pause.
As social beings, we are bound to crave interaction and entertainment. That is why our favorite spots and shops have crossed digital borders to make your stay at home extra fun.
With everything now digital, you can now do many things online. Now, you can shop, learn, and even play your favorite sports without leaving your house and lot. This great digitalization also opened many previously unavailable opportunities, like watching your favorite band's concerts on the web.
If you're out of ideas for fun family activities at home, worry no more. Thanks to the different online platforms we can use, all your previously canceled activities with your loved ones can still push through.
Below, we have listed down ideas for stay-at-home activities to make your quarantine more bearable and fun: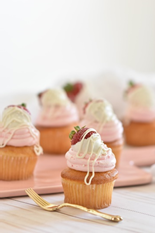 Cook Together
We all know that Filipinos love cooking, and we have sweet teeth. Why not make most of your time hanging out with your family and friends by making desserts. You can also maximize your space in your house and lot by creating a dedicated space for food preparation.
Create delicious desserts that you can serve to your family and friends while they are having fun. Most people say that quarantine cookin' can lessen the stress from the pandemic. Indeed, cooking is one of the best activities that everyone can get into in this lockdown. Aside from gaining a new hobby, it is also a new life skill, which can also be a source of income. This way, you can earn money while doing your hobbies.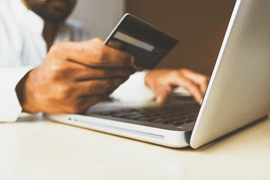 Shop Online
In 2015, a study conducted by Visa International showed that nine out of 10 prefer buying their essentials online. The main reason why most people prefer online shopping is the convenience, affordability, and discounts.
As the pandemic disrupts our lives, we also move to buy online because it is convenient. After all, we do not have to go out, we just need to search for what we need, and Voila, your order has been added to your cart.
Two of the most known online shopping platform here in the Philippines are Shopee and Lazada. They are known for their famous monthly deals that everyone looks forward to for discounts and free shipping deals.
Some people now prefer online shopping when buying things for their house and lot, especially for food and accessories. Apps like GetAll, for example, rose because of the high demand for transport services during the height of the pandemic. 
With these apps, getting your essentials is as easy as downloading songs and movies online. Just select the items you want and add them to your cart. After that, all you have to do is pay and wait for the item to be delivered.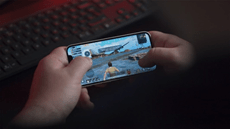 Play Fun Online Games
We cannot deny that some things became more convenient when things went online, like staying connected. Everything we wanted to share with the world is now just one click away. You can even share the screen of the game you are playing out into the world. Some even earn just by streaming while they are playing.
This also applies to your other hobbies. While doing your favorite pastimes like baking, creating DIY items, or styling yourself. By sharing your interests online, you open opportunities to gain friends, connect with a community, and expand your skills. Most streamers use video platforms like Facebook, Youtube, and TikTok because of their billions of users and viewers worldwide. All you need to do is set up your essential devices and maximize your space in your house and lot with your creativity.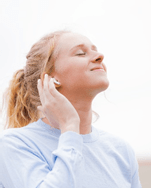 Discover New Music
We all have those days where we just want to listen to music and lay in our bed. Fill your day with good vibes while listening to the songs from your favorite playlist. Tuning in to your favorite artists and playlists is now more accessible with online music platforms like Spotify and Apple Music. Now, you decided when to play them or put them on repeat.
Filipinos are very fond of music, especially ones they can sing along to. Even when we are in the shower, cooking, working, or sleeping, music always helps us ease the stress and anxiety throughout the day. Whatever you're feeling, there's always one song that you can relate to and feel less alone in the world.
Listening to good music also makes a good bonding activity with your family or friends. When hanging out with your friends inside your house and lot, set up some speakers and blast your favorite songs to lighten the mood and make the hang-out more fun.
This quarantine proved that we can be a lot more than ourselves, so open up your device, search the internet and discover new activities that can be your hobby. There are many things that we can do inside our home to ease anxiety and boredom. With the help of the internet and online platforms, we can stay connected and hang out with friends or family inside our house and lot while doing these things.
Try to be creative and think outside the box. It is time to show the world your hidden talents or discover how you can improve them with the help of the internet. This way, it can also help to keep us sane while at our own home.
Relax, have fun, bond with your family more often, and enjoy the comfort at your own home. Maximize your extra space at your house and lot and showcase the skills you have learned during the lockdown. Make it more memorable and the best.
Have fun and start living in a community where you are safe and secured. Start your day brighter in Camella. Get to know the community where your health is valued and necessities are easily accessible. Check out our catalog of available house and lot properties for sale.