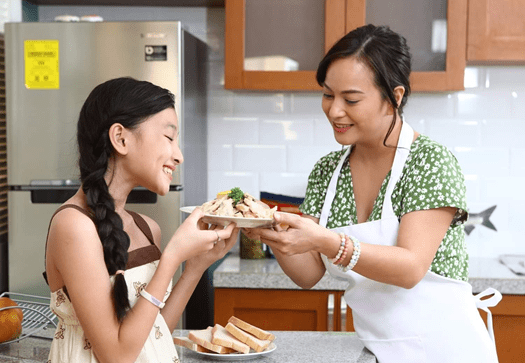 The previous year has made transformed everything we know into the new normal. Ever since the pandemic, we were never short on lockdowns and quarantines all around the country. As a result, most of us were locked inside our homes, wishing for the crisis to end soon.
But the pandemic does not seem to have an end. Days have turned into weeks, weeks have turned into months. Months have turned into a year of being at home and finding new ways to strike out the boredom in us. Some have picked up new hobbies they saw online and tried them for the first time at home. Others have found different types of entertainment.
But there are days and nights where we lay down in bed and think of what will happen tomorrow and the day after. With all these intrusive thoughts, relaxing at home has become a task. What was supposed to be our safe sanctuary has been invaded by the stress of daily life.
But there is still hope in bringing that peace back at home. There are ways you can make your living space physically and mentally nurturing for you. Like physical fitness, your mind also needs sustained effort.
Below are the ways you can maintain your mental wellness at home:
Give time to the things you wanted to do before
Have you seen something on the internet that caught your attention? Maybe it's time to go back to your bookmarked tab and try it out. Even if you do not become an expert, the process of learning how to do it is already beneficial to you. Along the way, you pick up new information even subconsciously. The more unfamiliar something is, the more novel knowledge and skills you get to learn. Eventually, your newly-discovered activity might become a new hobby that you can make money from. They may take some motivation and energy, but their fruits could also be genuinely rewarding and make you feel accomplished.
Learn to adjust to a healthier sleep schedule
Fixing your sleeping schedule is now more doable with more time at home. Do not compromise your sleep for the sake of doing more. You would feel more energetic and productive in your tasks with enough sleep. It can also help you focus and avoid stress because when your mind gets its needed rest.
Don't hesitate to pamper yourself
Pampering yourself can also make you feel more comfortable and relaxed. Don't hold off on that sweet and fruity body wash you've been keeping in stock. It might be the perfect element to complete your refreshing shower.
Aside from that, doing your skincare routine can be a great way to end your day. Putting on that face mask, moisturizer, toner, or whatever beauty product that's a part of your skincare routine, do it! Give time for it. Wake up with a great feeling and a refreshing face.
Recalibrate your goals
With our travel goals halted and other outdoor activities restricted, we now have more funds at our disposal. This makes it a perfect time to invest and save up even more. If you don't know where to start, look for tips online or from books. There are tons of ways to save money people share based on their personal experience. Some are turned into money challenges. With this, you'd get to prioritize also your needs over wants in life.
Putting your money in real estate, for example, can give you promising returns for your investment. If you want a practical and quality investment, Camella has a wide selection of house and lots for sale that you can choose from. As an established master-planned community developer, Camella assures you rewarding returns for your hard-earned money.
Learn to adapt to healthier activities
Being physically fit does not have to mean doing very strenuous activities. Doing a quick 30-minute exercise around your house and lot can already be a nice way to energize your body and mind. It can be yoga, basic exercising, or dancing! This will help keep your body strong and prevent you from stress. Aside from physical workouts, you can also do mental workouts. This includes playing scrabble or charades! These activities are also great opportunities to bond with your loved ones.
Start eating healthy
Eating fruits, vegetables, or other healthy cuisines can make your body stronger and healthier. Giving you the energy that you need for the entire day! You can also go online to search for yummy and healthy snacks for you and the whole family. Inviting your loved ones to help you prepare the food can also be a great bonding activity.
Stay connected with your loved ones
Although face-to-face meetings are discouraged, you can still keep in touch through the internet. Catching up with friends and family members through video calls is also a nice way to maintain relationships and healthy interactions.
Talk about how your day or week went with them. You can also do online zoom activities to enjoy every bit of your weekends! Aside from zoom activities, a movie marathon is a great option to have fun at home! Preparing snacks with your family and picking the right movie for the night! You can also switch to family-friendly series on streaming platforms for a relaxing movie night.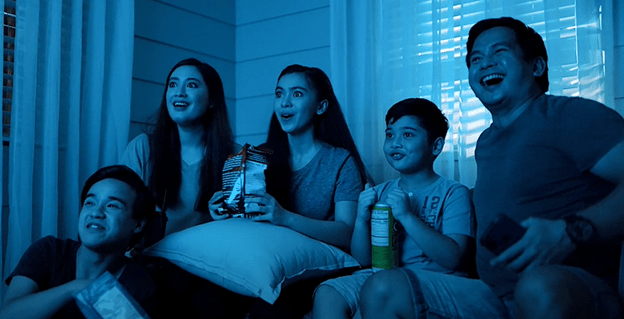 Know yourself even more
Sometimes we are too caught up in our jobs and playing a role in the family that we forget to know ourselves better. By giving more time for ourselves, we get to discover things we take a genuine interest in. By taking care of yourself and making personal improvements, you also learn how to take care of your loved ones better.
Take a moment to think about what you want to do and what you're feeling at the moment. What are the things that you can and cannot accept in life? These things influence the decisions that you make every single day. Knowing what you want, you get to know where to focus and improve your mental, physical, and spiritual health.
This pandemic has made us reflect on many things—both good and bad. The important thing is to focus our energy on things that are within our control. This way, we could make ourselves more comfortable and our homes a healthier space.
Start your days healthy here in Camella. For more information on how you can live your dream lifestyle, you may check out our healthy home offerings. Alternatively, you may also visit our property page or check our available house and lots for sale.