Investing in real estate may sound intimidating, but it becomes attractive once you learn the ropes around it.
---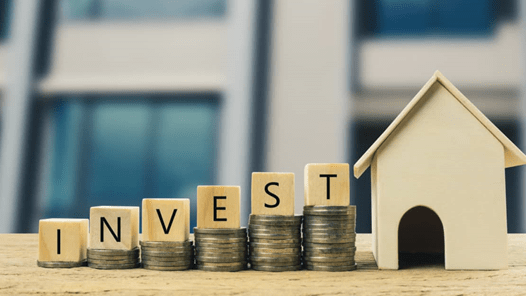 Real estate properties serve varying purposes for different investors. Some people buy house and lot properties for their family to live in. Other people, however, buy real estate properties as investment vehicles. Investors in real estate earn in many ways. The most common ones are rent, value appreciation, and profit from sale after fixing a property. Just recently, real estate investment trusts (REITs) have also made their entrance in the Philippines, opening more opportunities for property investors.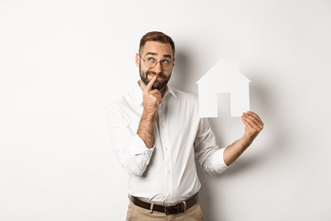 Main factors to consider in real estate investing
With an abundance of property investment options, you might be wondering where to invest and how to maximize your opportunities. There are factors that you can take advantage of depending on your goal in investing. To help you pick out the best property, below are the considerations for investing in real estate the smart way.
1. Location always comes first
The most important factor in any type of real estate investment is location. Smart investors look for properties in prime locations that offer present convenience and future growth. When choosing a property to buy, check its accessibility. Look for master-planned communities where everything you need is close by. This way, you make sure that your property increases in value and that it would sell profitably in the market.
In urban towns, it is best to choose properties near workplaces and universities since they are most likely to generate higher income. With a dense population and scarce land, the demand is always high in urban areas. That said, competition is also high, and properties for sale are also expensive.
Suggested Read: How OFWs can Buy a Property while Abroad
Beyond the metro, it is smart to invest in master-planned house and lot neighborhoods. These are residential locations and bedroom communities outside of the city that serves as homes for the urban workers. When narrowing it down to the best house and lot for sale, make sure the property has access to urban conveniences. That means they must be close to schools, malls, hospitals, transport terminals, and other essential lifestyle needs.
2. Think long-term
Smart investing starts with the right mindset. When venturing into real estate, it is best to think long-term. The longer you wait in real estate, the higher your chances of getting greater profits. While you can still earn from real estate in the short term, you can maximize your investment by waiting it out.
If you are investing in real estate to diversify your portfolio, you may even extend holding a property up to 20 years then reevaluate. Real properties only increase in value, so your investment's appreciation is guaranteed. All of these then translate into long-term financial security.
3. Be your own boss
When you invest in real estate properties, you are your own boss. That means you have complete authority over the management of your properties. You get to decide when to sell your properties, how much to charge for rent, and how much you want it sold. If you want to buy or sell properties, you just have to get in touch with a broker to close a deal. Unlike other investments, real estate is tangible, so you could truly see and manage your asset firsthand.
Suggested Read: How to Start a Small Business in the Philippines
4. Maximize your property's passive income
The best way to earn money from your real estate properties without letting go of them is by putting them up for lease. This way, you own the property and all of its long-term value appreciation while still receiving short-term gains.
You can set up your property for short-term rentals like Airbnb or as a vacation house. If you are comfortable about managing it over a long period of time, you can be a landlord and lease your property to long-term renters. At the end of the day, you own the property and all its rent earnings.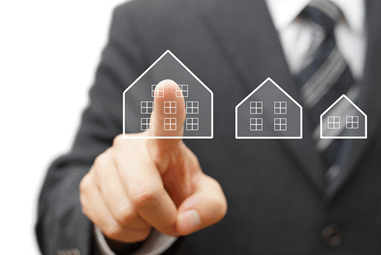 5. Consider investing in REITs
Suppose you have seen the potential in real estate but do not have the time to manage your own properties. In that case, REITs would be your best option. By investing in these assets, you essentially own a part of companies that manage real estate properties. REITs are like stocks, only that dividends are assured with REITs.
REITs are also perfect for first-time real estate investors who want their investments easily converted to cash. With REITs, you can easily sell your shares and reinvest them somewhere more profitable.
Suggested Read: Everything You Need to Know About Philippine REITs
6. Stay updated about market trends
While it is true that you are secure in real estate, it is still good to be ahead of market trends. Stay updated about factors that you can leverage to your advantage. These are things like bank interests, demand in properties, and emerging prime locations where you can invest your money.
Suggested Read: 6 Banks to Help Finance Your Dream House and Lot
It is also important to know trends in real estate on a bigger scale. Try to take a look at historical data when making buying decisions. How was the returns on real estate properties for the last decades? How about the historical return on REITs? Is real estate more profitable than stocks at present? By doing this, you can make more educated decisions and earn more.
7. Learn how to leverage
Although real estate properties almost always cost a significant amount of money, it does not need to come from you. You can borrow money from banks to finance a portion of a property for sale. The higher the value of the property rises, the more gains you earn by leveraging your real estate investment.
Where to start investing in real estate?
Investing in real estate may sound intimidating, but it becomes attractive once you learn the ropes around it. If you are a beginner in real estate investing, it will pay to put your hard-earned money on a trusted developer like Camella.
Camella offers you a wide range of house and lots for sale in prime locations across the Philippines. Camella's communities are master-planned to provide you the best comfort and accessibility. Find the nearest Camella to you or check out our catalog of house and lots for sale.