Investing is often seen as a rite of passage for everybody. And investing in real estate – one of the most significant life investments one can make – might sound like a daunting task. This is true especially for beginners because of the high risks and responsibilities involved. But beyond the scary first step is a host of rewards, both financial and personal, that awaits the bold and wise investor.
Investing in real estate is a premium type of venture. If you play your cards right, it could be a lucrative source of income and a rewarding strategy to build personal wealth. But before enjoying its returns, there is the risk. Needless to say, there are many aspects to think through, requirements to comply with, and essential factors for real estate investing to navigate through it.
Are you a young professional or someone who wants to dip your toes into the world of real estate investment? You have come to the right place. This blog lists the most fundamental things to know about investing in real estate.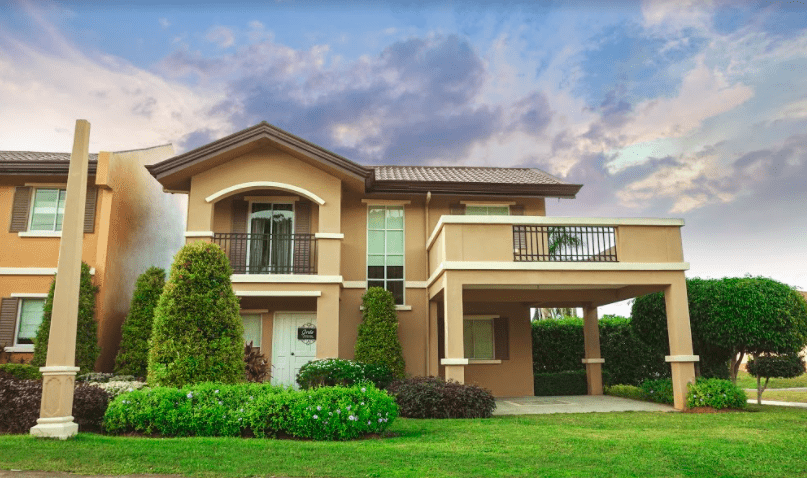 Choose which type of real estate investments to venture into.
Know which vehicle to use before setting sail. Beginners can easily get lost in the process, so it is crucial to know which type of real estate investment best suits your goals and preferences. As first-time investors, it is essential to self-check and determine which type of real estate property you need. Check what you can acquire at present and if it fits your short-term and long-term goals.
A standard-sized home, for example, is a sensible choice for couples who have just tied the knot or small families looking for a conducive place to settle down. On the other hand, Gen Zs and millennials with an on-the-go lifestyle will naturally prefer a cozy apartment or a unit in a self-sustained condominium complex located right in the heart of the city or near their places of work. 
Apart from purchasing common physical properties such as a house and lot and condo, beginner investors can also look into other types of real estate investments like raw land, commercial building, and even non-physical investments like REITs or real estate investment trusts.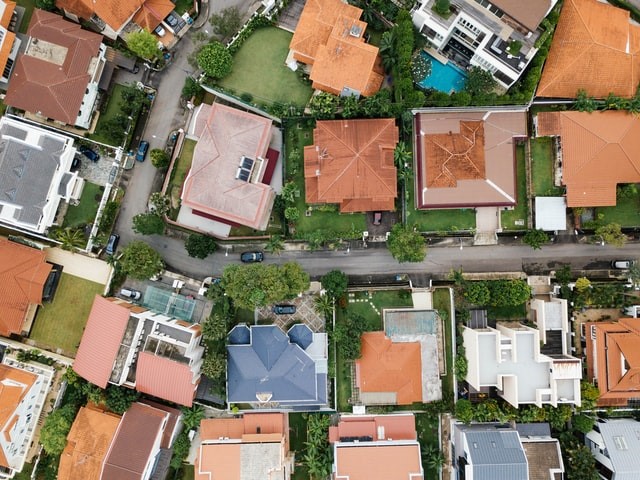 Identify the purpose of investment. 
Buying a real estate property is a serious commitment, and it takes a lot of thinking. It is definitely not something done on a whim. That being said, investors shall determine for what reason the investment is. What are the goals and expectations? Will the house and lot be bought for the family's permanent residence, or will it be rented out soon to individual tenants as an additional source of monthly income? Knowing the purpose of investment helps one make clear goals and set realistic expectations.  
Location is everything. 
 "Location, location, location" is a famous phrase both expert builders and veteran investors abide by. In real estate, a property's location highly determines its price value and value of appreciation or the increase in the price of an asset over some time. 
Pro-tip: Invest in properties within or close to central business districts, malls, schools, hospitals, points of interest, or tourist attractions. The demand for properties in these locations is always high. The price is always expected to appreciate and give positive returns to investors. 
Apart from highly industrialized cities like Makati and the rest of Metro Manila, it's also good advice to consider emerging cities with healthy and booming economies in the investment picture. Check out this list of thriving Philippine towns to learn more. 
Credit score highly matters.
Investors can buy a property either by paying the price upfront or through a personal loan. Spot cash payment, meaning paying on the spot or within a short period after reserving a property, is the fastest and no-frills option of having a house and lot to your name. But it also requires having a lump sum of money in your pocket that is ready for disposal, which is not often the case for many. Suppose you are a first-time real estate investor with a stable income stream. In that case, personal loans can help you secure the funds and achieve your real estate investment goals. And this is where having a good credit score comes in. 
Banks look into your credit score and income stability to grant your loan request. Credit score refers to the number that determines someone's creditworthiness or financial and credit standing. Before considering applying for a house loan to finance one's property purchase, investors should make sure to put themselves in a good position first. That means clearing all their personal debts.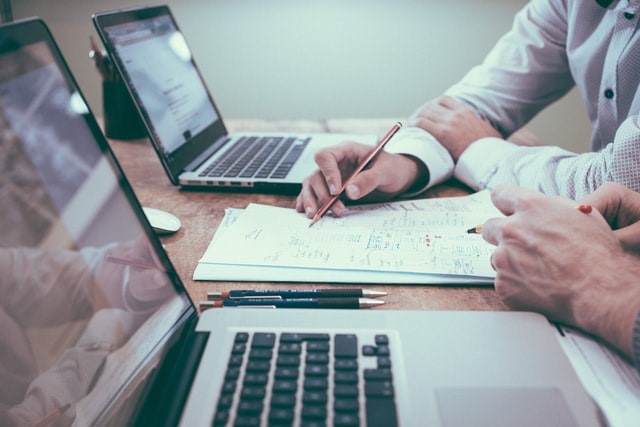 Know the financing options available. 
Real estate developers often provide flexible financing schemes to buyers. Over the years, many homebuilders have made their payment terms more relaxed, making house and lot ownership more achievable for more families in the Philippines. Nowadays, more people can easily own their dream homes in sustainable house and lot communities with the help of different financial assistance options through a bank, in-house, or PAG-IBIG financing. Best be guided by discussing this matter early on with your real estate agent or directly with the developer offering the deal.  
Here is a quick list of 6 banks to help you finance your dream home.  
Aim for positive cash flow. 
Depending on the contract or agreement, the full payment of real estate property may be spread over a few years or decades. After paying the required 10%-20% down payment of the property, investors will then be committed to pay a monthly amortization fee to the developers, banks, or other loan creditors. Knowing how much money comes in and flows out of your monthly income is essential to avoid payment disruptions. It is also best to be prepared for any unfortunate financial setbacks in the future, as the current pandemic. 
Ideally, one should have a rainy day fund set aside or have other sources of extra cash to avoid making delayed payments and facing repercussions. 
Research like a pro.
Before making the jump, make sure to be armed with some basic knowledge first. Do some research and do it diligently. Scour the web and consult real estate agents and brokers who are trustworthy and have long years of experience in the field. Get familiar with the real estate language and begin by reading these 25 real estate investing terms. To know the different investment options available on the market, visiting official websites and social media accounts of real estate developers is also a great way to start.
As a good measure, beginners should also learn the requirements to know if they can buy or approve a house loan. For other essential information, check out Camella's frequently asked questions.
Get familiar with the best players in the industry. 
Today, there exists a myriad of property developers to choose from. Knowing where to look is equally important to understand what real estate investment to look for. Avoid getting lost in the hunting process and narrow down the list first to the most preferred developers and begin the search there.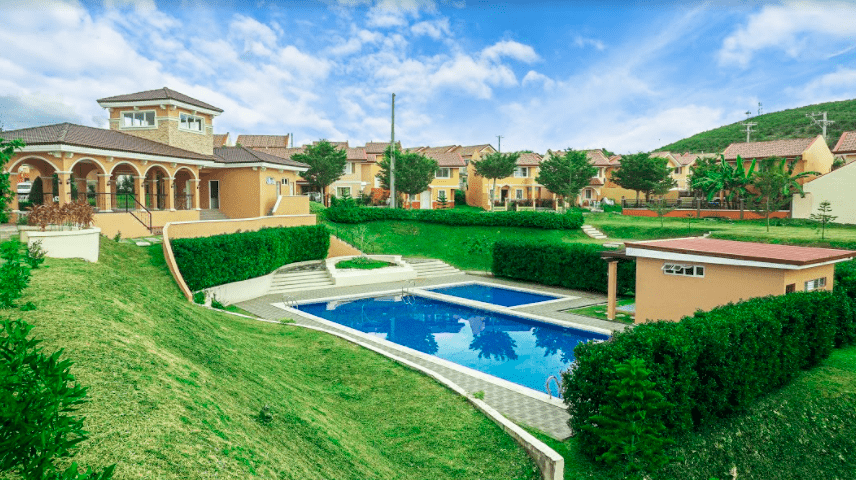 How to start buying?
Have you have made up your mind and want to purchase your dream house and lot in the Philippines? Here is an overview of the common steps you need to take in your homebuying journey.
Step 1: House Selection
Visit the developer's official website and choose your preferred location. After that, check its list of available house and lot property for sale. Since most developers have hundreds of sites in their directory, it is better to use the search engine usually found on the homepage.
At this stage, clients would usually prefer checking the house in person and schedule a site visit. Should there be restrictions on project visits, developers would most likely have interactive virtual tours that you can explore. This is more practical than traveling just to check a house and lot's interior. Virtual tours are also helpful for overseas Filipino workers or OFWs who want to purchase real estate here in the Philippines. Though they cannot be physically present, OFWs would still have a way to check the house and lot they are getting for their family.
Step 2: Fill Out Forms and Submit Required Documents
Once you have selected your house and lot, you would need to fill out a buyer's information sheet. On the form, you will see a list of the required information. Make sure you fill them out as accurately as possible. Needless to say, your private information is well and protected once you submit them. 
Tip: For online transactions, always take note of reference numbers. List every reference number or take screenshots because you will need them to proceed to the next steps. 
After you have fulfilled the required details, a marketing officer will contact you and provide the following information:
Your chosen block, lot, and subdivision;
A quotation sheet (QS); and
A reservation agreement (RA)
These documents would need your signature to proceed to the next steps. With Camella, you would only need to download the hard copies of the signed QS and RA when transacting online. After signing, send it to the designated office near you with the delivery charge care of by the developer.
Step 3: Pre-Qualification (Marketing and Admin Briefing)
Once the documents are settled, a marketing and an administrative office will brief you on what to do next. Here, they will run you through the entire acquisition process. This is the best time to ask all your detailed questions and concerns. Once everything is settled, you can already secure your house and lot by paying the reservation fee. 
Step 4: Payment Options
For payments, buyers can pay over-the-counter or through online banks. You may check out this article for more detailed instructions on the online house and lot buying process.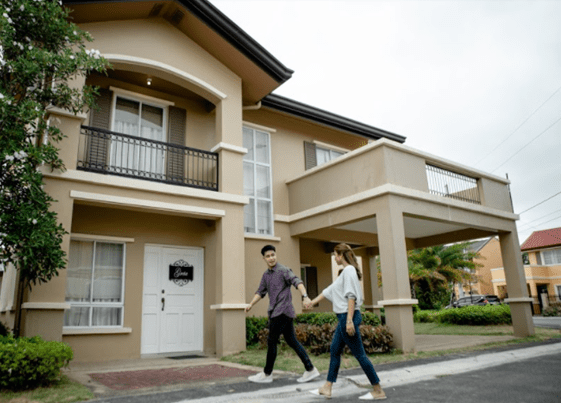 House and lot buying for OFWs outside the country
If you are an OFW currently residing outside the country, you may assign a representative to transact on your behalf. With a Special Power of Attorney (SPA), you allow your representative to sign documents and submit all the requirements for you. That said, it is best to make your immediate family or somebody you trust your representative.
Read more about how OFWs can purchase a house and lot in the Philippines here.
In the Philippines, there are a few homegrown housing brands like Camella. They have established their name in the real estate industry. Hailed as the flagship brand of Vista Land & Lifescapes, Inc., the 43-year-old house and lot and master planned community developer is considered a giant and veteran in the country. Camella offers a range of beautiful, spacious, and smart-tech-enabled homes nestled in master planned communities and are made more attainable through friendly payment schemes.
Buying one's dream house and lot in the Philippines or any other real estate property is a big move that takes a lot of consideration, not to mention money. As a real estate investor, be smart and do not rush into the buying process, and take as much time as needed to get ready before signing the deal. Seek help from more experienced individuals and be hands-on in the whole buying experience.
Are you ready to invest? Make an inquiry or schedule an appointment with Camella and come home to your dream house and lot community.