When living amidst a pandemic, making confident decisions in investments is quite challenging. One such investment is buying a house and lot. Whether it is a young professional or a newlywed couple looking to start their own home, buying a house is a substantial financial investment and commitment. It is not something you just decide on a whim, and it takes a lot of mulling over to arrive at a decision. Another thing to note is that house and lots cost a lot of money. That being said, a considerable amount of time should be spent before finally going through with the plan of buying a house and lot.
One of the biggest misconceptions young adults have is that buying a house and lot is probably a long shot, especially for those who are just starting out in their careers. The thought of purchasing property is a daunting prospect, and most would opt out of such investment until later in life. However, it is entirely possible to get that dream home you want despite not being a high-income earner. How? You ask.
Developers of master planned communities like Camella have affiliated banks which allows homeowners to choose which financing option they would like to go with. They can either choose among the following: in-house financing, bank financing, or PAG-IBIG financing. Either way, homeowners should pick the option most suited to their lifestyle and budget.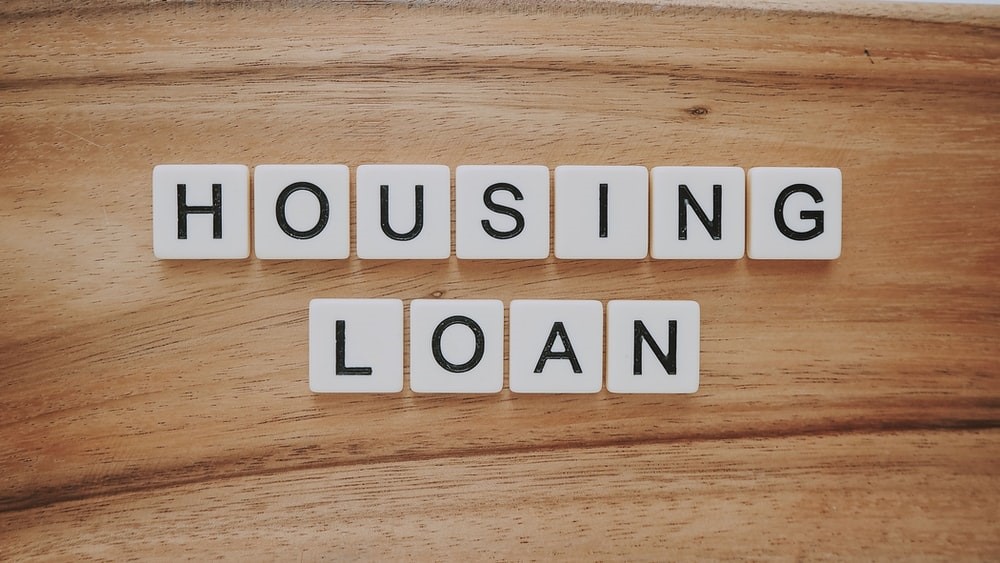 Why You Should Avail of a Home Loan
Despite all the uncertainty surrounding us right now, it is no surprise that investing in real estate is one of the safest ventures one can make. It is well known that real estate property – whether a house and lot or a condo unit – appreciates over time. This is true especially for properties in master planned communities. Unlike other investments, which are much more volatile and riskier, a property's value increases over time. This makes real estate property a more lucrative investment since it can be a source of steady passive income should you decide to have it rented. 
If this is your first time considering buying a house and lot, then check out this ultimate home buying guide to serve as your checklist for all the things you need to prepare. 
Now that the perks of investing in a house have been laid out, what puts off most potential homeowners is the massive outflow of money. This is true especially for young professionals and couples who are just starting to build their own homes. Now, this is where bank financing comes into the picture. Banks offer home loan services to qualified clients looking to purchase their very first home. 
Buying a home requires potential homeowners to shell out a large sum of money. While some may have sufficient funds to pay in full, others still prefer a home loan. A well-managed home loan can ultimately fast-track your goal to getting your dream home in the ideal master-planned community without sacrificing your liquidity. This is because a home loan can cover up to 80% of the house and lot purchase. Meaning, there is no need to blow through all your savings in one go. This also leaves many options to grow your remaining savings and invest in other opportunities with higher returns.  
Camella offers flexible payment options for potential homebuyers, with various financing setups suitable to whatever their clients need. Should you opt for bank financing, Camella is also affiliated with multiple accredited banks and financial institutions. They are available to help customers get the best deal they can for their homes. 
Now that we have laid out the benefits of availing a home loan, here is a list of banks offering home loans to aspiring homeowners: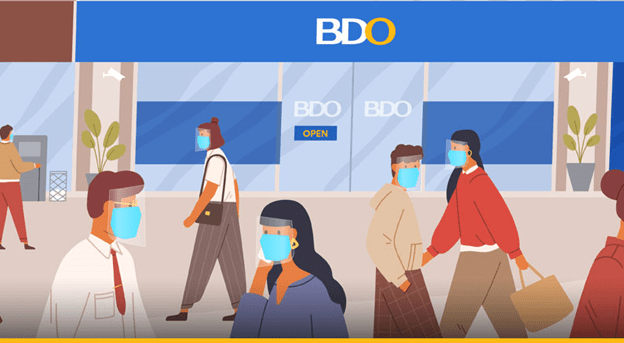 BDO Home Loan
As one of the country's leading banks, BDO offers various home loan options for its customers. They provide a maximum loan amount of 80% of the appraised property with a term of up to 20 years for a home loan. BDO also offers low-interest rates, which helps customers manage their monthly payments more manageable. They have flexible cash-out options such as built-in insurance in the monthly amortization fees and other light payment options. Their website also has a home loan calculator feature that can help you compute a loan package that suits your budget. The loan approval takes five (5) working days to process customers who are in Metro Manila. In comparison, it takes a maximum of ten (10) working days for those in the provinces. 
Qualifications
At least 21 years old but not exceeding 70 years old by the end of the loan term
Must have a stable source of income (whether self-employed or locally employed)
A minimum gross income of P50,000 per month 
Must be a Filipino Citizen (for Foreign Nationals, must be holders of any acceptable Visa)
You can check out the BDO Home Loan website for a full list of the necessary requirements and documents for a loan application.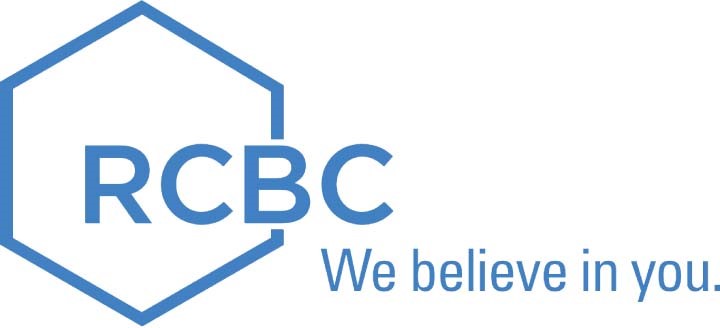 RCBC Home Loan
One of the largest private domestic banks in the country, RCBC provides a wide array of financial services to its customers. One of these includes RCBC Home Loan, offering customers a secure and easy way of financing their dream house and lot goals. Their streamlined website allows customers the ease of calculating their loan plan just by filling up specific details like selling price, fixing option, down payment, and length of the loan period. It will show the total amount of the loan, the interest rate, and the monthly payment for the home loan the customer will avail of. RCBC offers a regular home loan which customers can help with for a minimum loan amount of Php 1,000,000 and a maximum loan period of 20 years. 
Qualifications
| | |
| --- | --- |
| For Employed | For Self-Employed |
| Filipino Citizen or Dual Citizen If foreigner, must be married to a Filipino citizen At least 21 years of age upon loan application At most 65 years old upon loan maturity Must have a mobile number and a residence or office landline | Must be a Filipino Citizen or Dual Citizen If foreigner, must be married to a Filipino citizen At least 21 years of age upon loan application At most 70 years old upon loan maturity Must have a mobile number and a residence or office landline |
| With a minimum employment tenure of 1 year and minimum gross monthly income of Php 40,000 If OFW, must have worked abroad for at least 2 consecutive years | Business must be in profitable operations for the past 2 years |
Source: RCBC Website| RCBC Home Loan
You can check out the RCBC Home Loan web page for more details on the requirements you need to submit for your home loan application.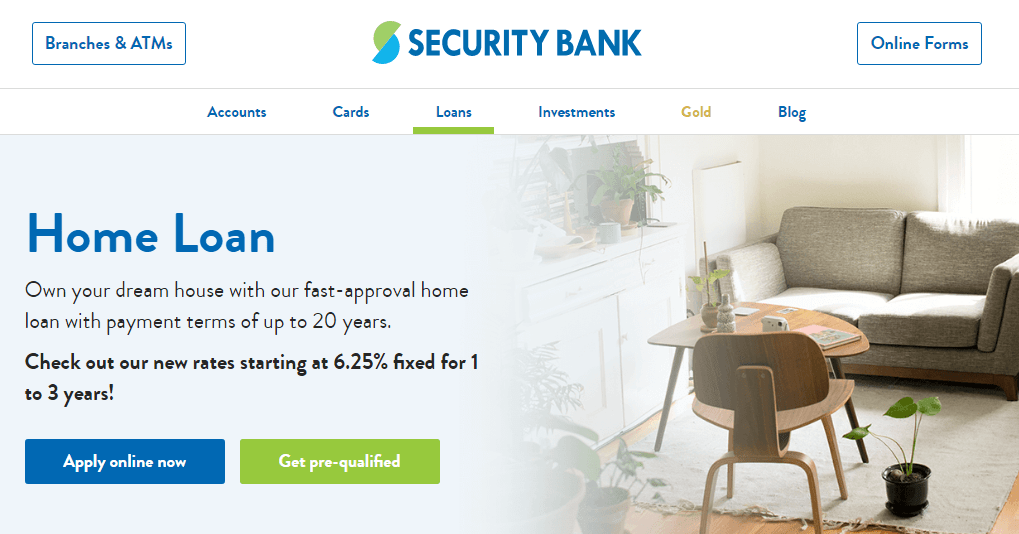 Security Bank Home Loan
Security Bank offers Security Bank Home Loan to aspiring homeowners looking to build, buy, or renovate their dream home. Security Bank's home loan rates vary depending on which type their customers want to avail themselves. Their regular home loan rates range from a starting fixed rate of 6.25% for the first 3 years, 6.75% for 5 years, and 7.75% for 10 years. Customers can avail of a loan amount of up to 80% of the property's appraised value with a maximum payment term of 20 years. Home loan applications can be approved as fast as 5 days after submitting complete requirements and documents at the nearest Security Bank branch. 
Qualifications:
At least 21 years old, but must not be older than 65 years old by the time of loan maturity 
Earning a combined monthly income of Php 50,000   
Has been continuously employed for at least 2 years 
For those who are self-employed, must have a legitimate and profitable business operations for the last 3 years 
You can visit Security Bank's website and find out more about their home loan packages and the documents needed.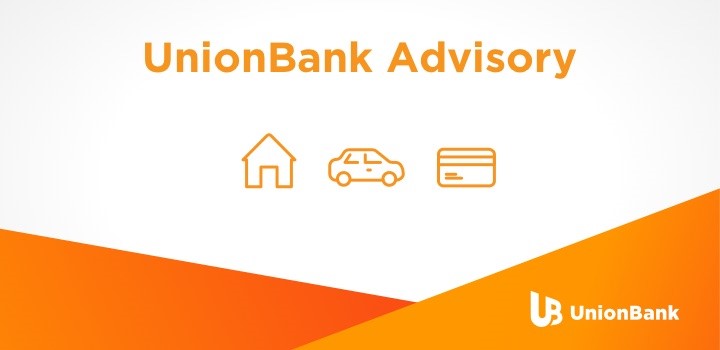 Union Bank Home Loan
Union Bank makes it convenient for aspiring homeowners to get the house and lot they have been dreaming of with their Union Bank Home Loan offering. Aside from offering low-interest rates on their home loan packages, Union Bank also helps customers figure out where to buy their ideal property. As one of Camella's partner banks, Union Bank will ensure a smooth transaction and prepare the best payment setup for your dream house and lot. Hailed as the leading digital bank in the Philippines, Union Bank and its mobile app allows customers to complete their home loan application online. This removes the need to go to a physical branch. This makes it much easier and safer for customers looking to qualify for a home loan, especially with social distancing rules in place during the pandemic. 
Qualifications:
At least 21 years old upon loan application
At most 65 years old by the time of loan maturity
Employed individuals with a tenured status
Self-employed individuals with at least 2 years of profitable business operations
For more information on Union Bank's home loan packages, you can visit their website. Also, have a go with the Union Bank home loan calculator to get an estimate on your monthly amortization should you decide to avail of their home loan package.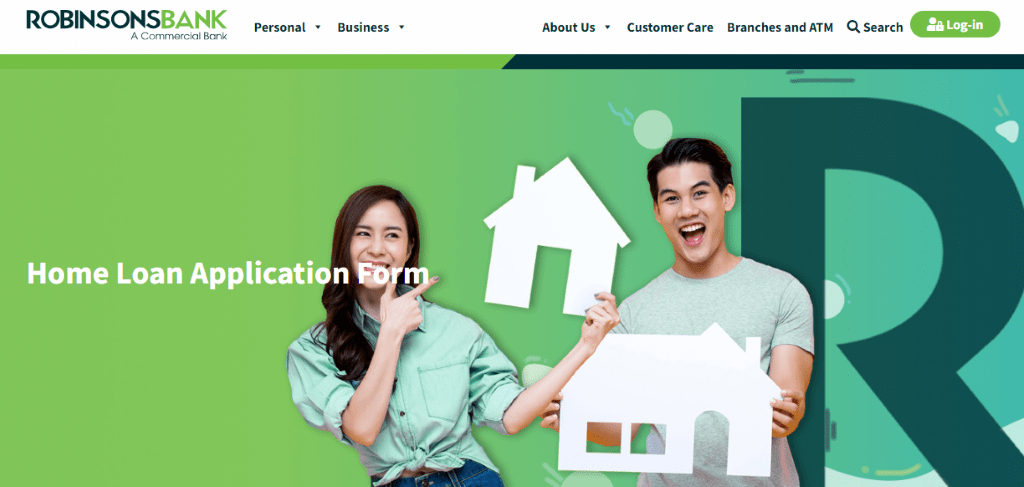 Robinsons Bank Home Loan
Robinsons Bank is one of the fastest-growing commercial banks in the country. Under the JG Summit Group of Companies' helm, Robinsons Bank also serves as the conglomerate's financial services arm. Committed to providing the best experience to all their customers, Robinsons Bank offers home loan packages to purchase a property, house reconstruction or renovation, or a home equity loan.
Robinsons Bank also has a home loan calculator for customers to get a rough estimate of their monthly amortizations based on the amount of the loan, the loan term, and the fixing period rate. It is essential to bear in mind, though, that the values shown in the home loan calculator are only indicative of the actual and final computation by an account officer of the bank.
Qualifications:
At least 21 years old but not more than 65 years old upon loan maturity
Foreign with appropriate Alien Certificate of Registration
Must be locally employed/OFW or self-employed
To find out more about the home loan application requirements, you can visit Robinsons Bank Home Loan webpage for a comprehensive list of documents.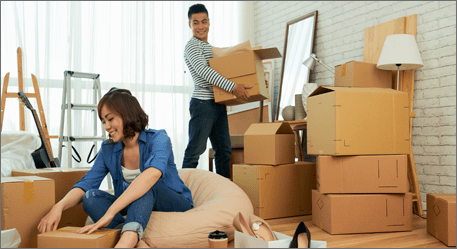 PNB Housing Loan
One of Camella's affiliated banks, the Philippine National Bank (PNB), is the fourth largest privately-owned Philippine commercial bank. One of PNB's major commercial banking activities is its housing loan. They offer financing plans to customers looking to purchase a house and lot, a condominium unit, a townhouse, or a vacant lot. PNB Housing Loan also covers refinancing/take-out of existing loans, house construction, and home improvement. They offer a maximum loanable amount of up to 80% of the property's appraised value, whether it be a house and lot, a townhouse, or a condominium unit). 
Qualifications:
Filipino citizens and resident foreigner with permanent VISA
At least 21 years old but not exceeding 65 years old upon loan maturity
Must be employed or self-employed
To get an idea of what their housing loan plan would be, customers can also use PNB's housing loan calculator on their website. Once customers have made up their minds, they can download PNB's loan application form and submit all the necessary documents to the nearest PNB branch. Check out PNB's website for more details on their housing loan offerings. 
Availing of a home loan can undoubtedly fast-track your way to your dream home without sacrificing your liquidity and all your savings. Banks can help you in this regard since bank financing makes it easier for aspiring homeowners to budget their funds for a considerable investment, such as buying a home. It is significantly better to seek accredited residential developers like Camella since they have partner banks. This makes bank financing much more streamlined and convenient for aspiring homeowners.
If you are still looking for the perfect dream home, Camella offers a wide array of residential home units for you to choose from. With the latest Smart Homes added to their portfolio of top-of-the-line houses and lots, Camella may just have the dream home you deserve. Find the master-planned township of your dreams.