Unlock the potential of your home and transform your rooms into something new this year with these top interior paint colors.
---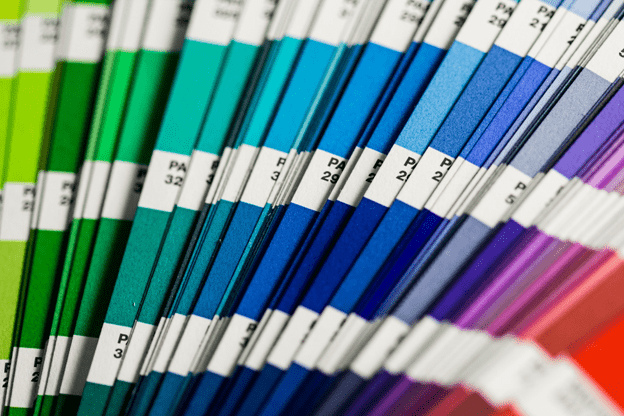 There's no denying that we may have seen the best and worst of our homes during quarantine. As the pandemic forced everyone to stay at home for safety, we have spent so much time looking for ways to improve our living quarters, hence, going back and forth to Pinterest and other online sources for inspiration.
Also, the Facebook group Home Buddies made a creative space for homeowners to share budget-friendly items and décor along with money-worthy and long-lasting furniture to purchase.
Since most of us are working and attending school remotely, it's those small details that sometimes get on our nerves. As you spend more time stuck in one space, you look at everything critically. See that one décor you used to love? It never worked with the interior design as you look at it longer.
That piece of furniture you bought last-minute? You should have known better than impulse buying. And the living room walls? Ok, that's it, let's run to a paint store and start the job.
Suggested Read: Must-Have Style for Your Home in 2021
Top trending best paint colors
You can start fresh and new with your living space, and you can begin it with a new paint color. A fresh coat of paint has the power to transform a dull room, and design-wise, choosing the right color makes a big difference.
This year, experts and interior designers introduced a new set of hues that will dominate the color scheme for interior paint colors. As we approach the last few months of 2021, you might want to switch up your overall aesthetic to welcome the New Year. From striking colors to neutral tones, here's your guide to mix and match colors for your home. 
Suggested Read: How To Incorporate 2022 Colors Into Your Home
Dark and Jewel Hues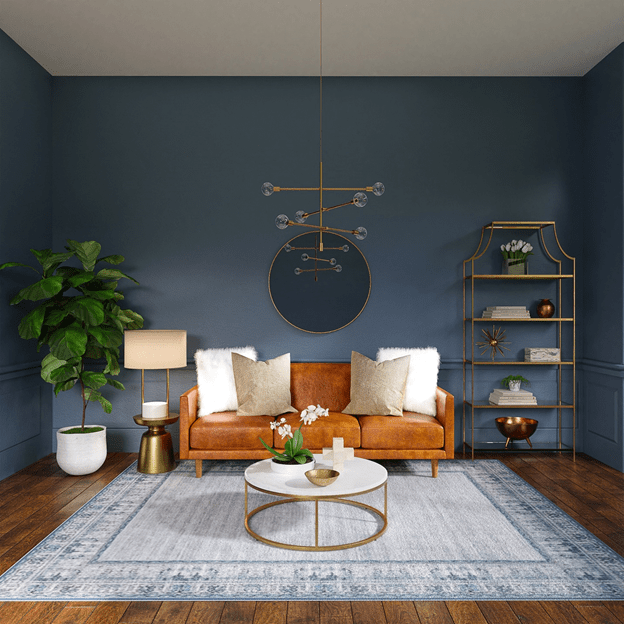 Contrary to popular belief, dark colors and bold hues bring out the personality of a room. Some might be hesitant to make a bold choice for the color palette, but when done right, the room illuminates a character because of the paint.
Here are some bold color options you might consider for room paint colors: deep reds, rich navy blues, charcoal grays, chocolate browns, and striking dark paint colors.
Blues offer a soothing feeling, reminding you of the colors of the ocean and seas. Reds give a lush flair to the space and make a room feel more sophisticated. A variety of gray undertones make up a moody and muted tone for the bedroom. And a black accent wall? That is a statement.
On top of these darker shades, you can also add jewel tones to accent the rooms. Having these gemstone palettes elevates the space into more exquisite quarters. Its element fits perfectly with a dark shade to make up a monochromatic scheme.
For example, you can pair your blue wall paint color with a sapphire or turquoise material for a two-toned shade. You can do the same thing with deep red—match it with rubies for the rich aesthetic that pairs beautifully. Or, you can go for a contrasting approach: a black living room space (or any dark color) with a topaz hue to display both ends of the color spectrum.
For your living room paint color, here are some dark and jewel color suggestions for you to explore:
Dark Petrol
Dark Blue
Copper Blue
Red Brownie
Terra Cotta
Burgundy
Dark Sea Green
Deep Gray
Peridot
Garnet
Emerald
Amethyst
Ball Hague Blue by Farrow Ball
Neutral Tones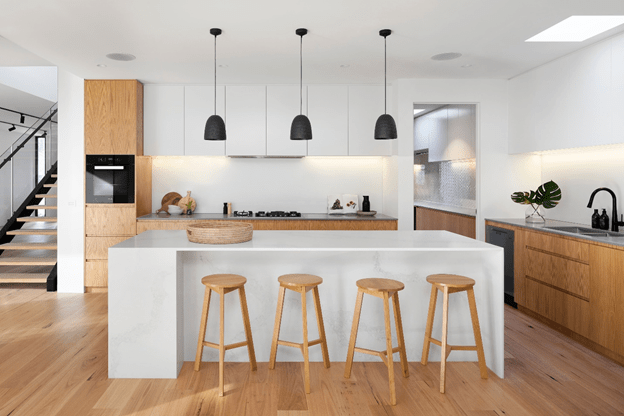 Sticking to the classic shade of the neutral palette may be a guarded choice, but in simplicity, there is beauty. There is a reason why a neutral palette is still trendy for house paint and wall colors. Neutral colors give a clean and streamlined appearance.
As you have seen on many Pinterest boards, white walls are still the most popular interior paint. This way, you can bring more flair to your décor and upholstery because it is like painting a blank canvas — so much freedom for furniture and accent colors.
Suggested Read: What's IN in 2022: Home Decor Trends
For white shades and light neutrals, you can opt for whites with yellow or pink undertones for a warmer element. You can also check the chalky white color, a newly favored neutral compared to the pure white we always see.
Eggshell, ivory, and beige are also fitting choices for the walls—be it for your bedroom, living rooms, or dining space.
You can also take into consideration the coffee color for brown choices. A good splash of brown adds flavor to your minimalistic set-up. For subtlety, you can try latte or caramel paint color for the interior of your bedroom. If you want to go for a richer brown, mocha and espresso are the best choices. If you are feeling more creative, you can also try black accents that work well with neutrals.
Here are some neutral color options you might check:
Hazel
Hygge Grey
Light Sand
Pale Wood
Chestnut
Almond
Cream Tan
Toffee Brown
Sand Blush
Nature-Inspired Colors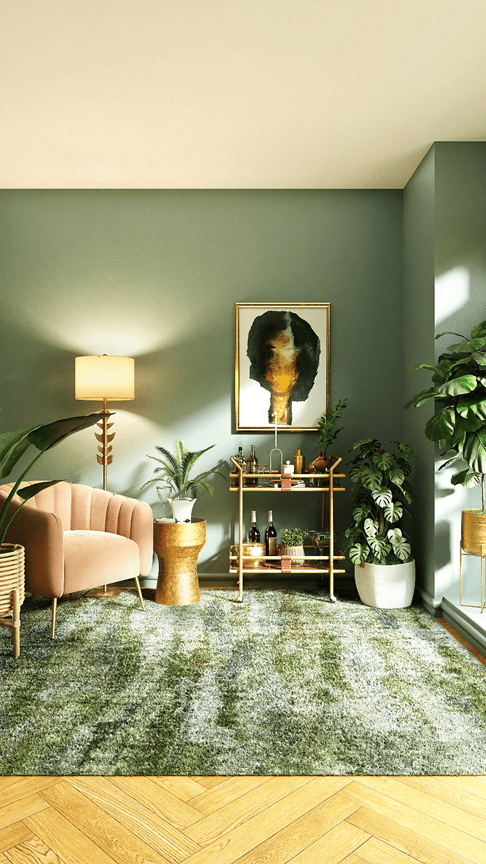 Bring nature closer to you by giving your space a makeover using natural colors inspired by forests, sunsets, gardens, and many more.
Green is the color of nature. Some say green is a tricky color to experiment with other colors. However, with the perfect shade to start, the room displays a different picture.
For starters, you can choose between eucalyptus, sage, olive, aloe, moss, or aquamarine for house painting. These colors have a tint of blue, so they are relaxing to the eyes. If you want a lighter shade, pick lime, chartreuse, mint, or any yellow-tinted greens.
Also, food, fruits, and flowers are good references for color options. For a sunny-themed room, you can have papaya, sunflower yellow, and butter as a starter pack. Add some sunset yellow for extra depth in the yellow color scheme for a breath of fresh air.
With these nature-inspired color palettes, you can go for a more vivid combination of colors. Pop up some complementary hues like blue and orange or yellow and purple.
Here are some of the top interior paint colors for your next paint project:
Lemon Peel
Pigeon Blue
Lava Stone
Wooden Green
Olive Green
Marigold
Kiwi
Tangerine
Coral
Teal
Azure
Natural wood
Suggested Read: How to Level Up Your Biophilic Design Game this 2022
Pastel Palette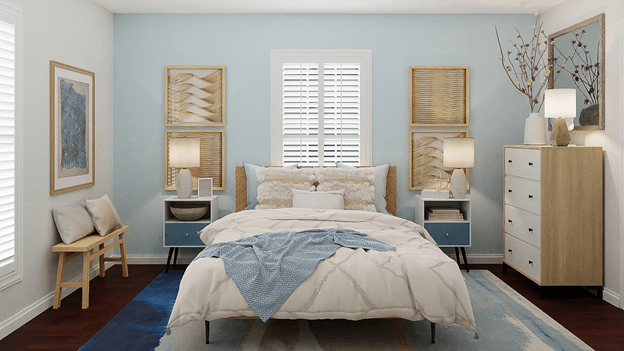 For softer touch in your personal space, you can let pastel hues do the talking.
You can best imagine that this color option is a mix of bold and sleek. The palette can give you the same chicness from bold colors but still have the softness of neutral palettes.
From different shades of blue, purple, and green, the pastel versions of these colors still display a certain liveliness in the room. Popular hues are lavender, periwinkle, egg blue, and aqua.
You can also add pops of the go-to color options like blush, rose, sky blue, and cotton candy.
Here are some pastel colors for extra fluffiness to your interior:
Mint Cloud
Lilac
Mykonos
Sour Sweetness
After Eight
Sweet Melon
Lush Meadow
Blue Salt
Before your begin your design process with your interior designer for your home makeover, it is best to choose the right shade for each room in the house first. Some of these color suggestions are timeless, while few may be experimental because of their boldness.
With Camella house and lot for sale offerings, you have all the spaces for you to customize and decorate. Depending on your preferred interior style, you are free to let your imagination run wild. Nevertheless, you will perform best for your work and school because you like where you are.
Get more ideas from Camella's house and lot selections. Find your inspiration and create that space designed just for your tastes at home.
Suggested Read: How to Incorporate Pop Culture in your Home designs
By Jenny Anne Masangkay