If you proclaim yourself as a geek, a stan, or an aficionado for a certain fandom, there is a huge chance that you thought about designing your home with references about that certain fandom. The tricky problem here is that sometimes, designing your room to look like a certain theme like pop culture can get costly.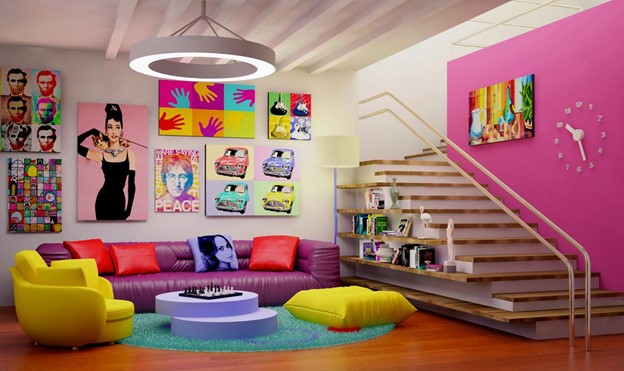 Pop culture designs can also make a room look like an exhibit for a certain theme. However, designing your room based on your liking can fulfill that inner child of yours. Designing your room based on sports, pop culture, and music can also make you more relaxed as your brain gets visually stimulated with something you like.
When it comes to pop culture designs, people mostly think of pop art that emerged in Great Britain in the 50s. This type of home design is excellent and will surely be discussed in this article but there are other ways to incorporate certain themes in your home. Here are some ideas that you can follow.
Film and music posters
If you are a fan of films and music, especially vintage ones, the best pop culture home design to incorporate for your home is the usage of posters. This idea is traced back to British pop art that uses posters as a way of designing minimalistic and brick walls. Using posters is also one of the safest options in home designs as long as you don't overuse it.
Most people who are into film and music are using posters from the 60s as it offers a vintage aesthetic for the room. You don't have to literally buy an authentic vintage poster for this design. A better solution for this is to have the poster printed on a 170gsm poster paper that many printing stations and computer shops have.
Then, you should choose a frame for the poster. The most recommended for these posters is a minimalistic black frame. The days of hanging posters using sticky tacks are long gone, unless you are a pop punk fan.
Suggested Read: How to do Mid-century Modern Interior Design for your Home
Sci-fi Franchises
If you're a fan of a certain sci-fi universe or franchise (e.g. Marvel, Star Wars, DC), there are many ways to express your love for that particular franchise. Aside from hanging posters which was discussed earlier, the best way to design your home using this theme is to put easter eggs, items, and references that are found in the franchise.
Some people show their liking for a franchise by collecting action figures and keeping them in a separate room. However, you can use your toys as a home design for your bedroom and living room as well. Other people try to take it to the next level by painting their walls with murals from certain comic book or movie scenes.
Some even order life-sized figures of the characters they adore. This home design is the polar opposite of British pop art as this is more explosive and maximalist. Buying authentic action figures are also kind of a lowkey flex.
Anime-themed bedrooms
Weebs and other people who are into anime mostly design their bedroom based on their favorite anime or manga. The best way to design your bedroom is to pick an anime of your choosing, get its color motif, and have at one to two posters of the anime you like. Adding a few toys is also not bad.
The safest anime you can have a home design for is One Piece. You can never go wrong with setting your room's motif with the character's aura (e.g. Zorro = green) and getting a "wanted: dead or alive" poster of them. And if you're an avid manga reader, a shelf with your favorite manga in order can never go wrong as well.
If you are an adult, never fill your wall with anime posters. You should also avoid buying bedsheet and pillow cases with "waifus" printed on it. You should never think of the opinion of others, but having bedsheets with sexualized female anime characters printed on it has a negative connotation within the community so it's best to avoid it.
Sports teams
Sports teams are also the liking of many and the designs for these are most likely found on man caves and sports bars. You can break away from this design and get inspirations from British pop art. Try to hang a poster of your favorite player or their jersey on your wall. You can also add a basketball, boxing glove, or any sporting equipment.
If you used to play a certain sport, you can display your trophies and championships if you have some of these achievements. But if you really are a devoted fan of sports, adding foosball tables, pool tables, mini golf courses, and basketball rings is also a great option. That way, you can play with your friends and have fun.
The good thing about sports-themed designs is they can blend well in the living room and the bedroom. If you wish to have a sports-themed living room design, your TV can be the centerpiece. And every time your favorite team is playing, you can invite them over for a fun sports night.
Suggested Read: Signs of a Thriving City in the Philippines
Using British Pop Art
British Pop Art is a versatile style because you can either go as simple or as extravagant as you please. If you wish to go for a simplistic design, it's better if you have wall hangings over a white or a brick wall. On the other hand, another style of British Pop Art is with bright and different colors. The only non-negotiable in British Pop Art is having a bright-colored couch.
For minimalistic designs, you want the couch to stand out so you should not have other furniture with bright colors. And for a maximalist one, you should use two to three shades from the same color but if you can pull off a unique design using different colors, the better. Another good thing about this style is you can incorporate it using any of the pop culture references mentioned above.
Usage of pop culture designs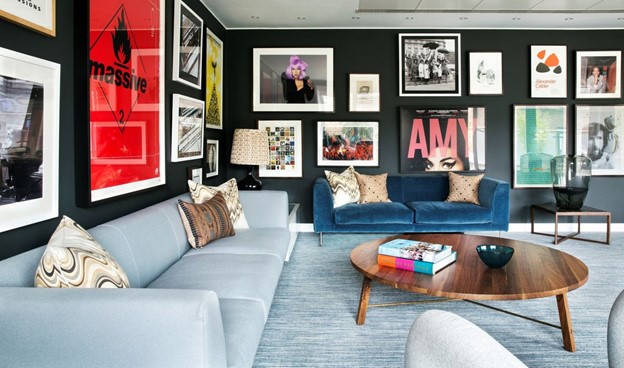 Using pop culture as a design for your home kind of introduces you to your guests. At the first glance, they can know your hobbies and if they're into the same thing, it can spark a good conversation. Designing your interior based on a thing you like makes your living space more comfortable for you so should do consider doing it if you have the desire and financial capabilities for it.
Suggested Read: 11 Major Advantages of City Living in the Philippines