Typhoons have grown stronger in recent years, and we have seen the devastation that results from being unprepared. There is no such thing as being too prepared when it comes to preparing our homes for natural disasters.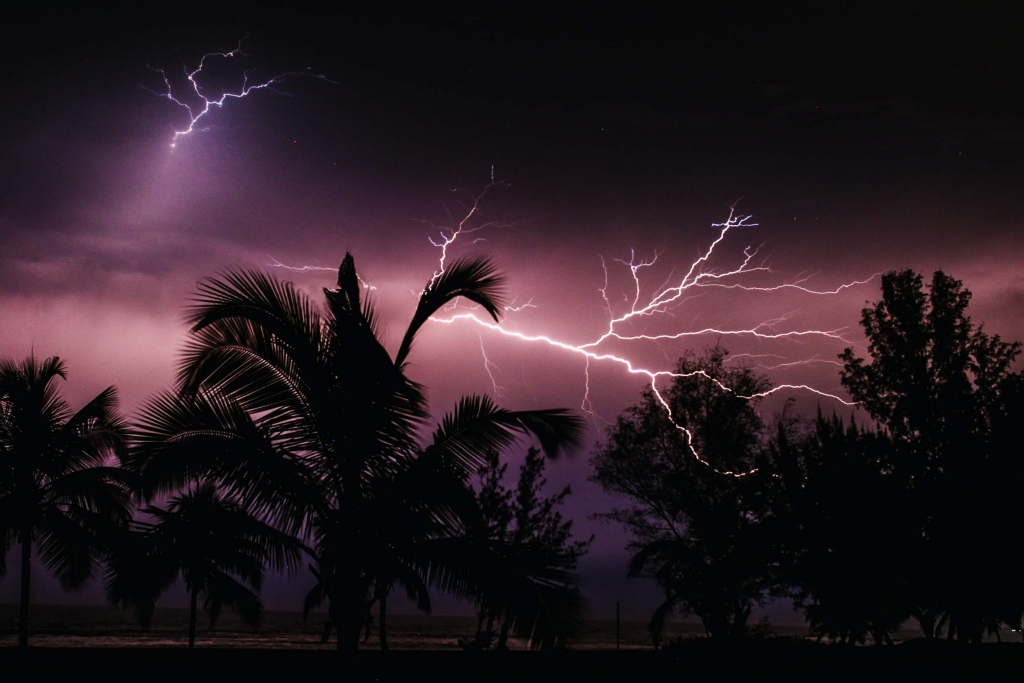 Typhoon season is rapidly approaching, so if you haven't taken precautions for your home yet, please do so immediately! Certain disasters can be as minor as a small leak through the roof or as disastrous and frightening as a complete flood of an entire terrace with no electricity.
Understanding how to deal with typhoons is critical. When the winds howl and the rain pours, the house must be strong enough to withstand any blow delivered by the typhoon. The following are some items you should immediately check:
Impact Windows
Consider what would happen if a strong gust of wind slammed into your windows, shattering the glass. Water rushes everywhere, wreaking havoc on your furniture, flooring, and personal belongings.
Typhoon-force winds have the potential to toss anything from bicycles to tree branches into your home. To safeguard yourself, you must design the appropriate disaster-proof home improvement. Impact windows can assist you in avoiding these costly losses, particularly if you live near a coast. Homes along the coast are particularly vulnerable to the intense winds of a typhoon.
Examine Your Landscape
Additionally, the area surrounding your home can cause issues. Remove any loose items outside your home that typhoon-force winds may lift. These may include the following:
Branches that have withered
Furniture for the patio
Toys for children
Plants in containers
Wreaths for hanging on doors
Pruning your trees prior to the storm is critical. Consider your surroundings. Is there anything else that a typhoon could possibly throw at your house? It's time to pack it up and stow it away!
Slip the Front Door Closed
Additionally, doors leading into your home, including your garage door, pose a threat. Garage doors are particularly vulnerable, particularly when typhoon winds pick up. If those winds gain access to your home, they have the potential to tear the roof off! When these winds enter your house, they exert pressure on the roof.
To avoid this and the associated costs, ensure that your garage door is typhoon-proof. These doors are capable of withstanding powerful storm surges. Additionally, certain impact-rated garage doors can brace against the existing door. This way, it will remain intact while protecting your family and possessions.
Suggested Read: Why You Should Invest in a Home Over a Car First
Design with the Possibility of Uplift in Mind
We've discussed several different ways a typhoon can devastate your home. Whether your front door or garage door is the point of entry, typhoon winds have the potential to destroy your home.
Consider researching a code-compliant fastening system for construction. Hurricane straps are galvanized steel components that connect the walls of your home to the rafters. While this is an expensive process, it has the potential to save your home from total destruction.
If your home has already been constructed, someone will need to remove sheetrock to reveal the beams. If you're about to begin construction on a new home, inquire about installing the straps prior to laying the sheetrock.
This home design option may assist in mitigating the damage. Your home can be secured using lateral anchors, hold-downs, and embedded connections. However, the type of fastener you use is determined by your location and the design of your home.
Check for Caulking
Examine the caulking around the windows and doors in your home. Examine the area for cracks, breaks, holes, and gaps. Fill in any of these openings, particularly those around pipes or wires. Caulking updates can help minimize the risk of leaks. Otherwise, rainwater can infiltrate these openings.
Understand the Water Flow
Examine all gutters and downspouts. Clean them out if they are clogged with plant life and debris. Ascertain that nothing impedes water flow during the storm. Ensure that the downspouts are pointing away from your home during your inspection. Otherwise, your root system or attic may sustain water damage.
Get your Appliances Ready
A single lightning strike or short circuit could send the voltage in your home soaring. That damage is done in a millisecond, destroying your expensive kitchen equipment.
Make certain to unplug several of the following appliances:
Ovens
Dishwashers
Ovens for toasting
Espresso/coffee machines
Refrigerators
If you're concerned about spoiled food in the refrigerator, a surge protector can help mitigate the risk. While you're at it, compile a list of all the items in your home. If anything is damaged, you can file a claim with your insurance company using photographs.
Typhoon Shutters
While compiling a list of home improvements necessary to protect your property, don't forget to include typhoon shutters. Typhoon shutters shield your windows from flying debris. With typhoon winds slamming everything into your home, you require additional protection. Bear in mind that a broken window allows chaotic winds to enter your home. These winds will raise the air pressure, which may result in the roof blowing off. Certain insurance companies offer discounted rates to homeowners who install typhoon shutters in certain states. They are also available in a variety of materials, including polycarbonate plastic and metal.
Piling Up
Concrete pilings can be used to elevate your home above the flood level during a storm. These pilings act as a structural support for your home, preventing it from collapsing. This way, you can ensure that your home is sturdy enough to withstand the typhoon's strong winds.
Survive Typhoons Inside your Homes With these Few Reminders
This typhoon season, disaster-proof your home against storm surge. Utilize these nine strategies to safeguard your home against natural disasters prior to the storm's arrival.
Here are a few reminders about what you should know and do during national government-identified public storm signals.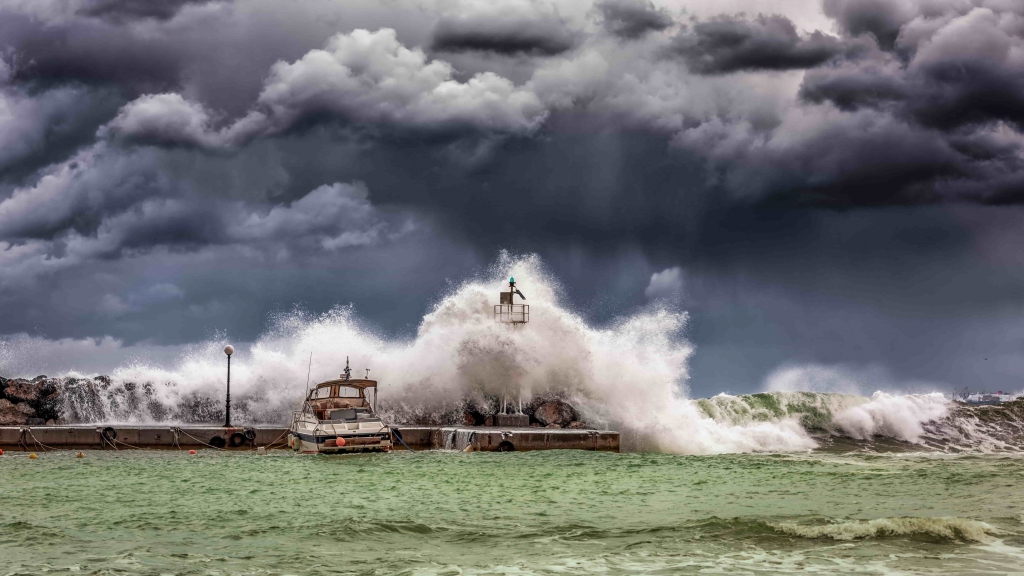 What to do if Public Storm Signal No. 1 is activated:
1. Tune in to your radio for updates on weather disturbances.
2. Inspect the house's ability to withstand strong winds and reinforce it as necessary.
3. The public is urged to keep an eye on PAGASA's latest severe weather bulletins, which are issued every six hours. In the meantime, business may continue as usual, except during periods of flooding.
What to do if Public Storm Signal No. 2 is activated:
1. Particular attention should be paid to the most recent position, direction, and speed of movement of the cyclone, as it may intensify and approach the locality.
2. The general public, particularly those traveling by sea or air, is urged to avoid unwarranted risks.
3. Ensure that properties are protected prior to signal upgrades.
4. Securely board up windows or install storm shutters. Remain at home.
What to do if Public Storm Signal No. 3 is activated:
1. Keep your radio on and stay informed about the typhoon.
2. It is recommended that everyone live in a secure and strong house.
3. Evacuate to higher ground from low-lying areas.
4. Avoid coasts and riverbanks.
5. Keep an eye out for the typhoon's "EYE."
What to do if Public Storm Signal No. 4 is activated:
1. Remain in secure buildings or evacuation centers.
2. Cancellation of all travel and outdoor activities is recommended.
3. Continue to listen to your radio for updates on the typhoon.
What to do if Public Storm Signal No. 5 is activated:
1. Remain in secure buildings or evacuation centers.
2. Cancellation of all travel and outdoor activities is recommended.
Storms can be severe at any time of year. However, there are ways to prepare your home for the inevitable storms that will occur sooner or later. Taking these steps can sometimes mean the difference between costly home repairs and no storm damage at all.
Suggested Read: Ideas to Brighten Up Your Home During the Rainy Season