By Angelike Jainga
No matter how long you have lived in a place, there is always something you are yet to discover. The Philippines is an archipelago with thousands of islands that promises thousands of opportunities for different people. Now, we explore Dumaguete City and its best places to visit.
Dumaguete City is the capital of Negros Oriental, also often referred to as "The City of Gentle People." The place is considered a highly educated city that houses four universities and several colleges.
Dumaguete is also loved by many tourists as it is surrounded by people who value the culture of being extremely friendly, helpful, and polite.
On top of these, within Dumaguete are progressive infrastructures and abundant natural resources. Here, you can enjoy beautiful coastlines that look like they're from a dream. Around the city, you can also find active and beautiful volcanoes, serene and tranquil waterfalls, fascinating wildlife, and hiking trails galore.
Below, we have listed the top Dumaguete tourist spots and unique activities that you shouldn't miss on your next vacation: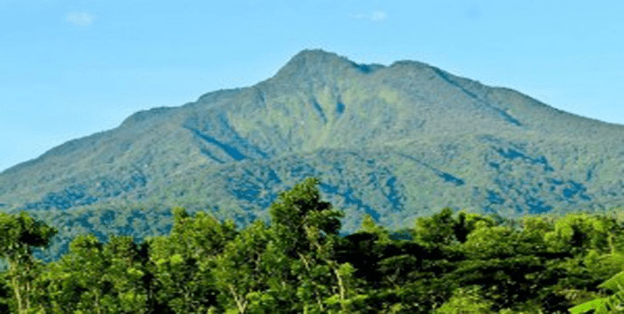 1. The Scenic Mountain View of Mt. Talinis
Mt. Talinis, also dubbed as "Cuernos de Negros" or the Horn of the Negros is known for its high peak with a total of 1,864 meters above sea level. It is famous within and beyond the province of Negros Oriental, especially to hikers.
Located in Valencia, Negros Oriental, Mount Talinis is the most visited place for those who love nature. It is also frequented by avid mountain climbers who are passionate and dedicated to going uphill. If you are the thrill-seeking type, then this is perfect for you.
You will surely enjoy the beauty of your surroundings in your four hours of hiking to reach the peak of this mountain. Getting to Mount Talinis' peak would take at least one day, so be sure that you're well-clothed and well-provisioned.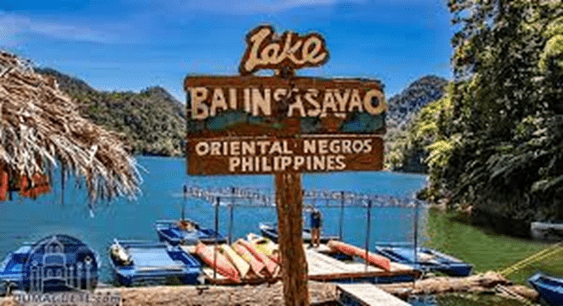 2. Balinsasayao Twin Lakes Natural Park
Are you looking for relaxing surroundings and an amusing panorama? The province of Negros Oriental has one spot for you—The Twin Lakes of Sibulan. These lakes are one of the most visited places in Negros Oriental and the best place to visit with friends and family.
It will only take you 45 minutes to 1 hour to reach the Twin lakes from Dumaguete City. This natural attraction is unique for its two small but deep freshwater lakes called Lake Balinsasayao and Lake Danao. Upon arriving at this scenic spot, a fresh and relaxing atmosphere greets you and will surely wash away all your stress and anxiety. There are lots of activities offered in Twin Lakes, from trekking, boat riding, kayaking, and also camping. And, of course, don't forget to invite your barkadas because the more friends you are with, the more you will enjoy your stay here.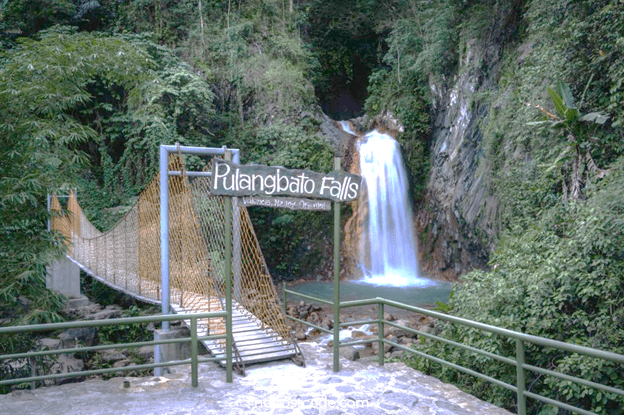 3. Pulang Bato Falls
Pulang Bato Falls is most known for its captivating sight and cooling water. Located in Valencia, Negros Oriental, this is indeed a must-visit attraction for both local and foreign tourists.
Situated at the Red River Valley, this Pulang Bato Falls is just an hour away from proper Dumaguete. Here, you can relax in the calmness of nature while enjoying the flow of water.
If you want to add a bit of adventure to your regular nature trek, it's never a waste of time visiting this place. Pulang Bato Falls is a must-add to your nature adventure itinerary when visiting Dumaguete.
4. Casaroro Falls
If you want more thrill and spectacle and can't get over Pulang Bato Falls, you might as well visit Casaroro Falls. This natural water attraction is also found in Valencia, Negros Oriental.
Despite its steep trails, many tourists still venture to go here to witness and experience the charm of these falls. It is then no wonder why the Casaroro Falls is the most photographed waterfall in the entire province of Negros Oriental.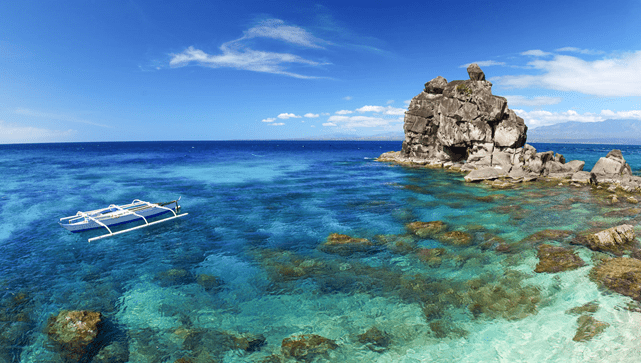 5. Apo Island
The trip to Apo Island in Dauin is always on the bucket list for everyone who visits Dumaguete and Negros Oriental. This island is known worldwide for its nice-looking coral gardens, plenty of fish, and of course, the turtles that are just everywhere on the island. There are many things to enjoy and experience on Apo Island. You can do several activities like swimming, scuba diving, and snorkeling with the beautiful coral garden, which is the main attraction of the island. Apo is one of those aesthetically pleasing islands that you would not want to miss when visiting Negros Oriental.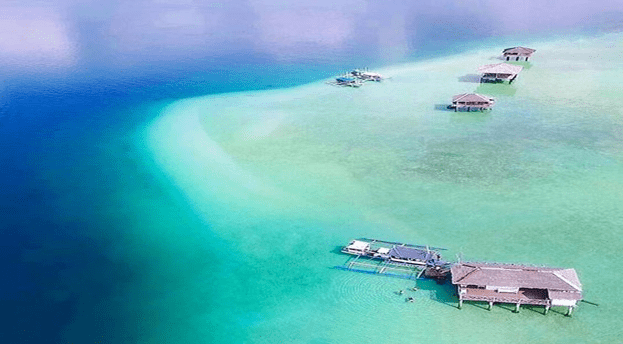 6. Manjuyod White Sandbar
On the peak of its fame, Manjuyod Sandbar has been dubbed as the "Maldives of the Philippines." True to its moniker, this attraction in Negros Oriental features majestic white sand, clear water, and cottages reminiscent of Maldives.
Located at the Municipality of Manjuyod along Bais Bay, Manjuyod White Sandbar is only an hour and a half away from Dumaguete. This place is famous for its dolphin watching, which can be rewarding if you visit at the perfect time of the year.
There is no stopping an individual who craves adventure, fun, and exciting experiences. For locals and tourists who are enthusiastic about seeking adventure, book these Negros Oriental spots for your next visit to the area.
Want to live close to these destinations?
A paradise within your reach, Dumaguete is one of the most livable cities with many good healthcare facilities, financial establishments, shopping centers, restaurants, coffee shops, and nature parks. Dumaguete City is the perfect place if you want to enjoy the convenience of the urban lifestyle without compromising your laid-back environment.
Fulfill your dreams of living in a safe, secure, and lush community in Camella Negros Oriental. Here, Camella welcomes you and your family home to your dreams. Live in a master-planned community that fosters family values and a strong sense of neighborhood.
For available house and lot for sale in Dumaguete, visit Camella Negros Oriental, strategically located along Diversion Road, Barangay Cantil-e, Dumaguete City. For your house options, you may check out our house catalog page.