The Queen City of the South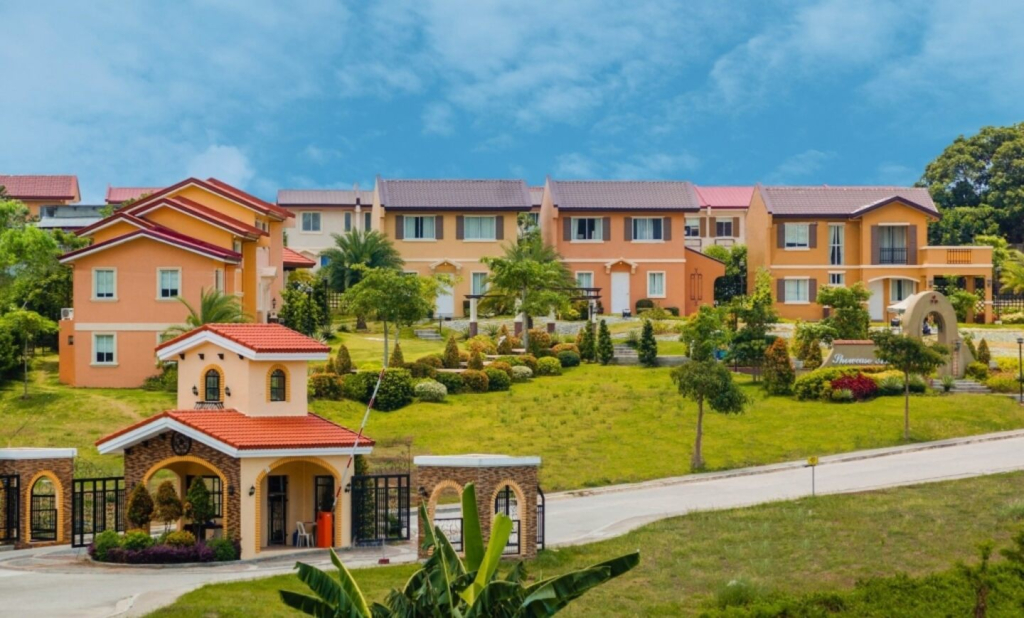 The Province of Cebu is located in the Central Visayas Region and is comprised a main island plus 167 surrounding islands and islets. Nicknamed "the Queen City of the South" Cebu City is the oldest city and runs its local government independent from the provincial government.
As one of the most developed provinces in the country, Cebu is now a global hub for BPOs, tourism, shipping, furniture making, and heavy industry. It is home to Philippines' second busiest airport, the Mactan-Cebu International Airport berthed in Mactan Island.
Cebu is the second largest urban region in the country after Metro Manila, with its capital, Cebu City. Cebu City, also known as the Queen City of the South, is the Philippines' first capital city.
It is popular for its rich cultural and historical heritage. Cebu City's numerous Spanish-era structures, including the famous Fort San Pedro, Casa Gorordo Museum, Magellan's Cross, and the Basilica Minore del Santo Niño, are known worldwide.
Where it got its Name
Cebu is an old Cebuano word, sibu or sibo, meaning trade or the shortened form of sinibuayng hingpit, 'the place for trading'. It was called as such in reference to the harbors of the town of Sugbu which is the ancient name for Cebu.
Overtime, traders between the 13th to 16th centuries has called it by many alternative names, including Sebu, Sibuy, Zubu, or Zebu.
Some stories were told about Cebu deriving its name from sugbu or sugbo which is the old Cebuano term for "scorched Earth or "great fire".
Man-made and Natural Wonders in Cebu
However, Cebu Island as a whole is not just limited to its historical landmarks; it is also surrounded by natural and man-made wonders, such as beach resorts, mountains, and waterfalls, which have become popular tourist destinations for both locals and foreigners.
As such, Cebu city centre is now home to some of the best luxury hotels in the world, some with beachfront rooms, and a diverse range of restaurants to cater to those visiting Cebu.
Cebu has cemented its name as one of the best diving spots in the world due to its coral reefs and white sandy beaches, and turquoise waters like the Oslob in the south, Malapascua Island in the North, Moalboal in Cebu's southwestern coast, and Sumilon Island.
Apart from its rich history and historical sites and a long list of white sand beaches, scuba diving spots known for world class diving, Cebu offers the best of both worlds with its business district, best hotels, coolest place to enjoy the weekend and bigmalls and local shopping complexes like the Banilad Town Center and Mango Square.
Living in Cebu means being close to these unique spots. If you're looking for a home in the area, Camella's master-planned communities offer house and lot projects in Cebu City, Mandaue City, Talisay City, and Talamban.
With Camella, you can have a home near your favorite destinations in Cebu, ensuring you take advantage of all the adventure.
Here are some of the best neighborhoods near the best places to visit in Cebu:
Camella Azienda Genova (Talisay City, Cebu)
Anjo World is only 7 kilometers away from Camella's master-planned community in Talisay, Camella Azienda Genova.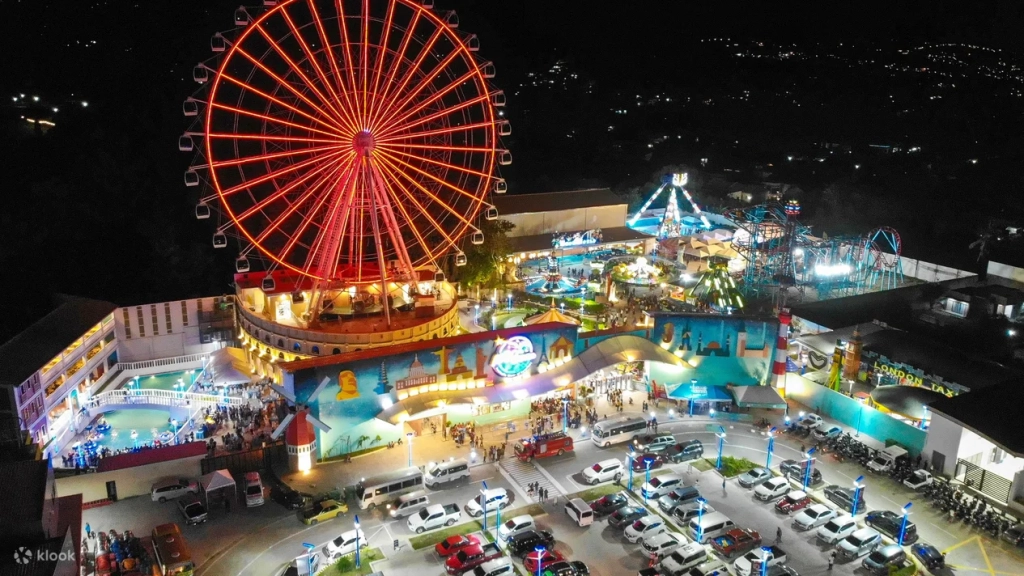 One of the most popular places in Cebu can be found in the City of Talisay⸺ Anjo World, the first-ever and largest theme park in Cebu.
This park features 12 world-class rides: Tower Drop, Golden Carousel, Mr. Toad, Mr. Cup, London Taxi, Viking, Boomerang, Hip Hop, Space Shuttle, Anjo Eye, Bumper Boats, and The Pharaoh. Even if you are not fond of rides, you will still enjoy taking pictures of the scenic place.
Aside from the rides and ambiance of Anjo World, you can also experience winter in Snow World inside the park. With every form of entertainment inside Anjo World, this park is a must-visit if you're bringing your entire family along.
Crocolandia is only 2.9 kilometers away from Camella's house and lot project's location in Talisay City—just a 7-minute drive!
Crocolandia Foundation Inc. is a nature conservation center that nurtures species like the Philippine Crocodile, Sailfin Lizard, Snakes, Peacock, Turtles, Deer, Iguana, etc.
It also has a miniature park that your kids will surely love. For adventurous and pet-loving families, Crocolandia is the perfect weekend bonding spot.
A walking distance, Yahay Foodpark is just a kilometer away from Camella's house and lot community in Talisay. It would only take 2 minutes of driving to get there. Camella Azienda Genova is located at Linao, Antuwanga, Talisay, Cebu, Philippines.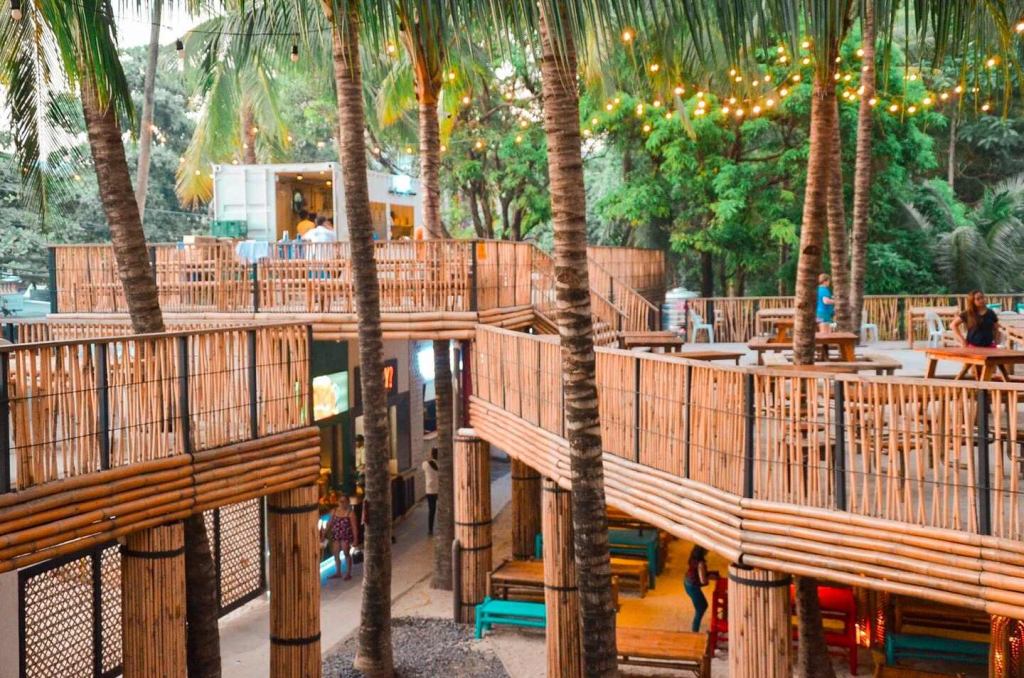 Yahay Food Park is a gorgeous outdoor dining park in Lawaan, Talisay. You will find your cravings satisfied, from Korean dishes to pizza, heavy meals, seafood, and Dother foods.   
Aside from stalls of your favorite food and drinks, they also have live bands during weekends. It is your go-to spot if you want to take your family, friends, or someone special out.
The entire experience would surely be a memorable one with you and your loved ones indulging in food under the stars and with the cold breeze of the air. 
Camella Riverscapes (Metro Cebu)
Neri's Ville is around 30 kilometers from downtown and only 18 kilometers away from the location of the Camella Riverscapes community in Talamban.
Attractions also fill Metro Cebu, especially in the Cebu City area.
Do you want to experience a taste of Bali and New Zealand in the Philippines? Neri's Ville in Sitio Bombil is waiting for you! Dubbed the selfie corner of Cebu, Neri's Ville features patterns from Bali's Wanagiri Hidden Hills, Wisata Selfie Park, and New Zealand's Hobbiton.
Picture-perfect and panoramic, this spot is one that you should not miss if you want Instagram-worthy photos.
You'll never miss Sirao Garden's best blooms from Camella's house and lot community in Talamban, only 10 kilometers away.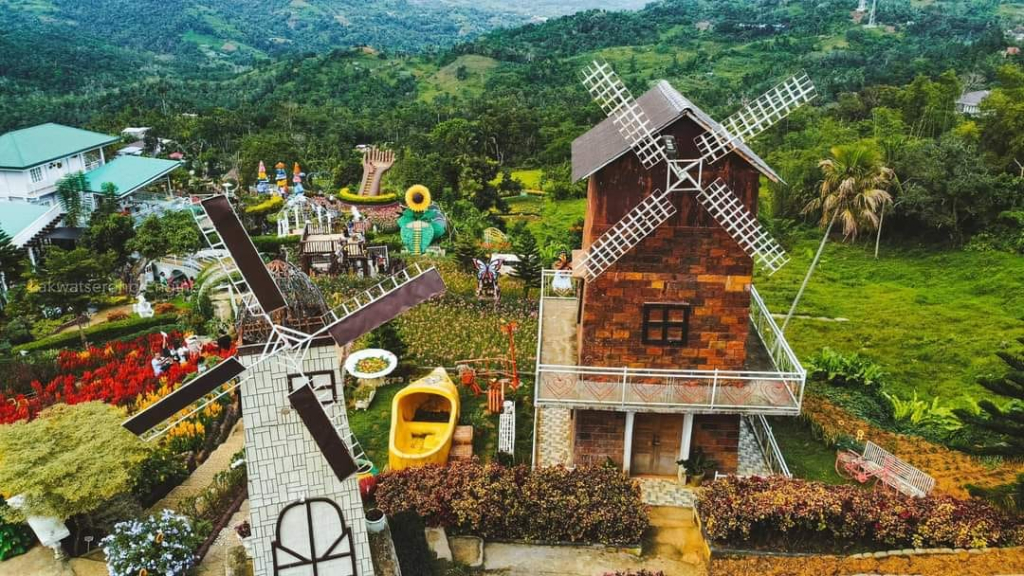 Dubbed the Little Amsterdam in Cebu, Sirao Garden features a sea of flowers reminiscent of the Netherlands' famous tulip fields. Aside from its blooming flowers, Sirao Garden also has a giant palm, a giant nest, and colorful windmills for photo ops within its 1.2-hectare space.
October and November are said to be the months to visit when the fiery celosias are in bloom.
Cebu's Taoist Temple is just a few kilometers away from the location of Camella Riverscape in Cebu City, Philippines.
Built by the province's Chinese community in 1972, the Cebu Taoist Temple is a towering religious center open to worshippers and non-worshippers of Taoism alike.
Devotees often visit the temple to pray for the gods to grant their wishes. One of their rituals includes climbing 81 steps (one for each chapter of the Taoist scripture) to light an incense.
Even if you're a non-devotee, the Taoist Temple is still a great vacation stop. You might find yourself in awe of its entrance, which is a copy of the Great Wall in China.
Lastly, you can also enjoy a magnificent view of downtown Cebu from the temple's balconies.
Camella Riverscapes is only a few minutes away from both modern and historic Lapu Lapu City
Lapu-Lapu is one of the biggest cities that make up Metro Cebu. That said, it is home to many five-star resorts and beaches, such as Shangri-La's Mactan Resort and Spa, Plantation Bay Resort and Spa, and Crimson Resort and Spa.
Add to that list the Bluewater Maribago Beach Resort, Costabella Tropical Beach Resort, Vista Mar Beach Resort and Country Club, and so much more.
From budget hotels to luxury hotels and resorts, Lapu-Lapu certainly has everything to offer. Lapu-Lapu also has a long line of establishments—perhaps one reason is that the airport is within the City.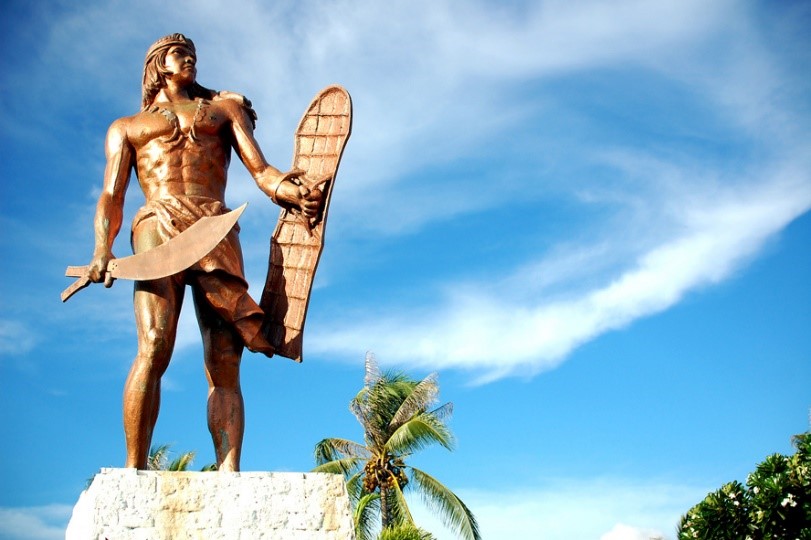 The Mactan Shrine is famous not just as a part of Cebu but also as a landmark in Philippine history. It is a heritage spot in Lapu-Lapu City that features the expedition led by Ferdinand Magellan that led to the discovery of Cebu.
Here, we can also see the Lapu-Lapu Shrine—a bronze statue illustrating a warrior with a sword and a wooden shield. Lapu-Lapu was the great leader and ruler of the Mactan Island who stood up against the Spanish Colonizers. 
These are just some of the spots around Cebu that homeowners can visit not far from their Camella home in the province. Once settled, you may find more hidden gems and attractions to add to your travel bucket list.
Camella communities in Cebu not only offer delight in being close to tourist attractions, but every community also proffers accessibility with its proximity to the city center.
You may visit our property page for more information about Camella's available house and lot offerings in Cebu.
To get familiar with your range of home options, you may visit our house and lot catalog page.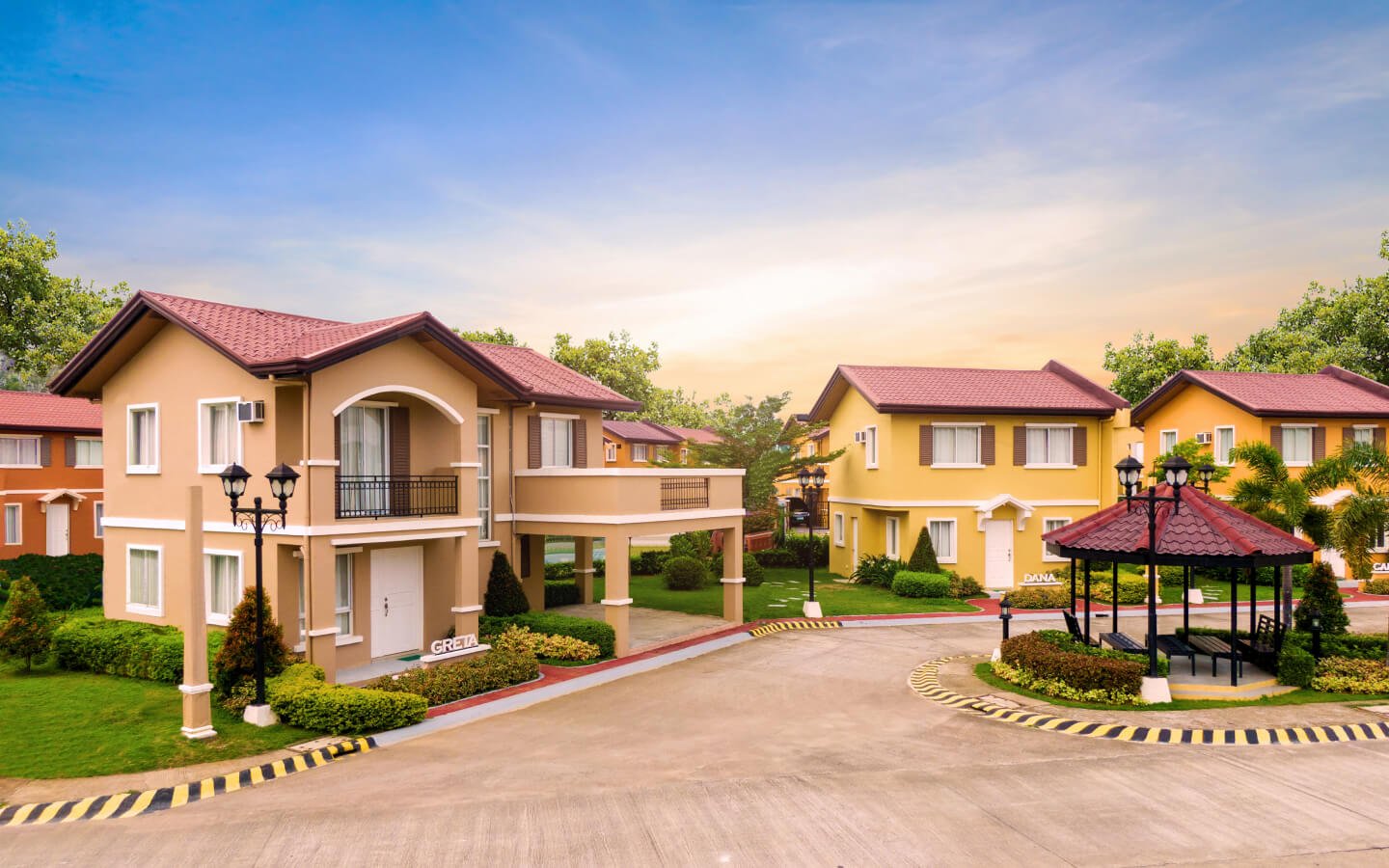 Celebrate Life's Milestones in Camella!
---
Make unforgettable memories in a Camella home.
Our communities are designed to elevate your living experience.